Breakfast at McDonald's
Good morning.. It is me.. @luueetang. I have had a really terrible heachache last night. Feeling a lot better after a night's of good sleep. So this is what I had for breakfast and it is at my favourite place. Mcdonald's
The rain was relently. Beating on the roof. Making huge tub tub noise on my roof. Luckily, my roof is still intact.
Mcdonald's Malaysia menu differs in the morning and after 11. There are the breakfast sets that you would have that doesn't have french fries. Then there is the change of menu after 11AM. Take note of that if you do eat at a McDonald's here in Malaysia.
SAUSAGE & OMELETTE CHEESE Sandwich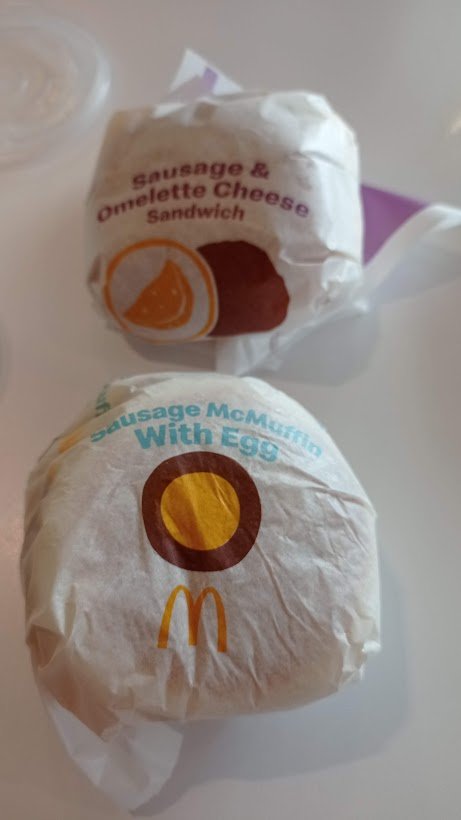 Sausage McMuffin with egg
Both have patties in them laden with pepper and melted cheddar cheese. Deliciously good. The buns that sandwich the patties are super soft and when you take the first bite, you can just feel the pepper and its spiciness permeating into your taste buds.
A clear view of the car park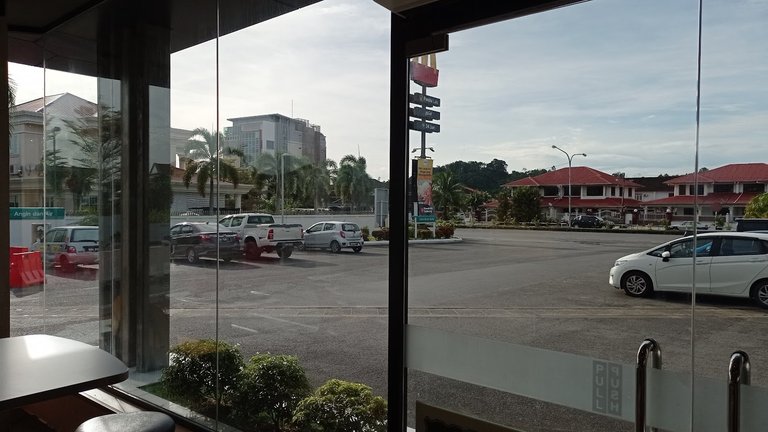 Outside looking clear. This McDonald's is near my house. It is only a minute or two to drive here and to walk here is a about five minutes.
McCafe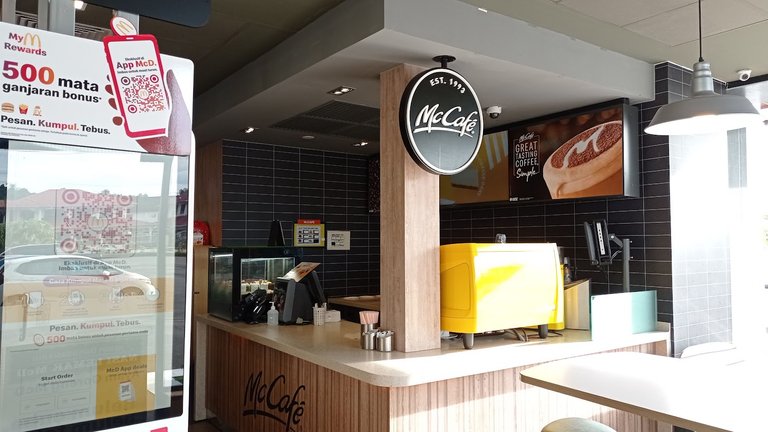 The part of McDonald's here that brews fresh coffee and tea. Sometimes, I would be ordering the latte. They grind the beans fresh from their brewing machines and a cup of delicious coffee is made.
The seating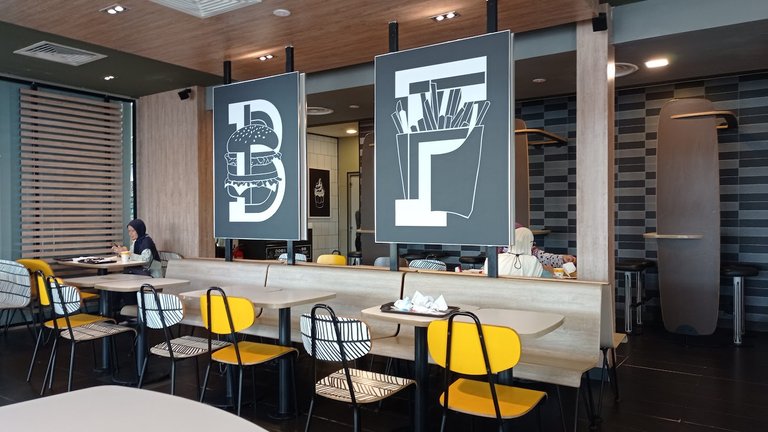 Spacious and fully air-conditioned. Clean. There are lots of people who come here for lunch and dinner. There is a drive through section which is always busy.
Not much manual ordering anymore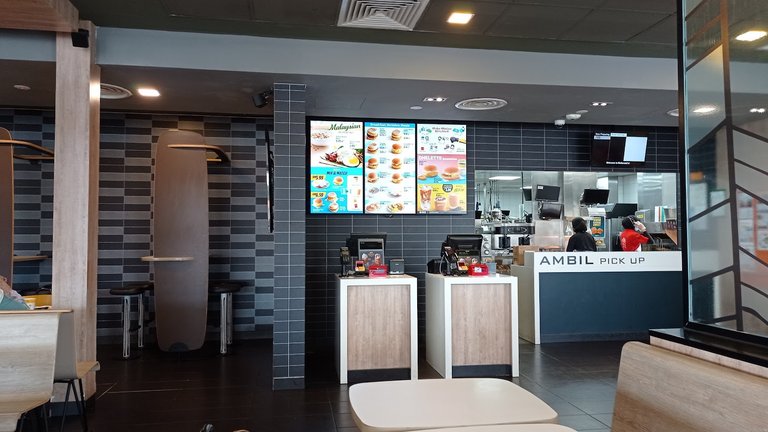 Kiosks have replaced cashiers with touch screen ordering panels. Then you can basically pay at a counter by cash or just pay via a card.
A hot cup of milk tea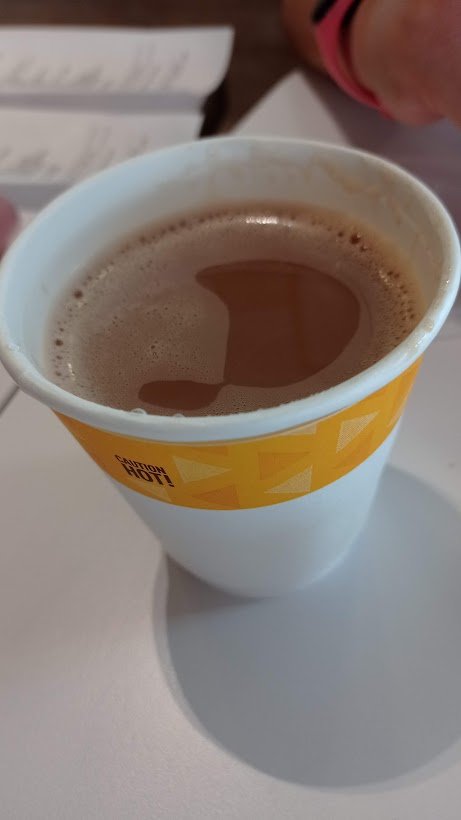 In Malaysia, teh tarik (pulling tea), something warm to start my body with.
Hash brown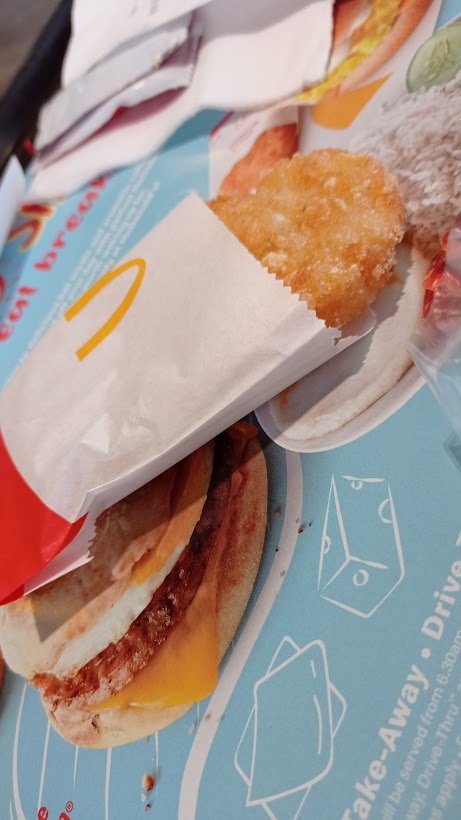 Instead of having fries, there is hash brown. Only mornings. By 11 am, the menu changes and there are fries.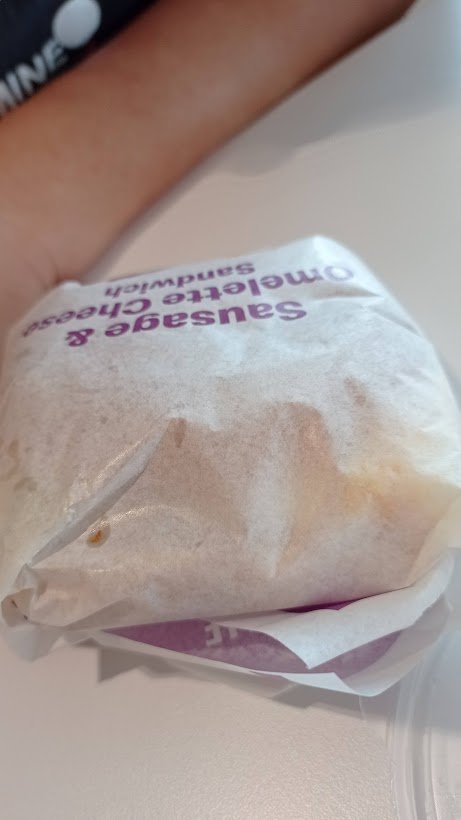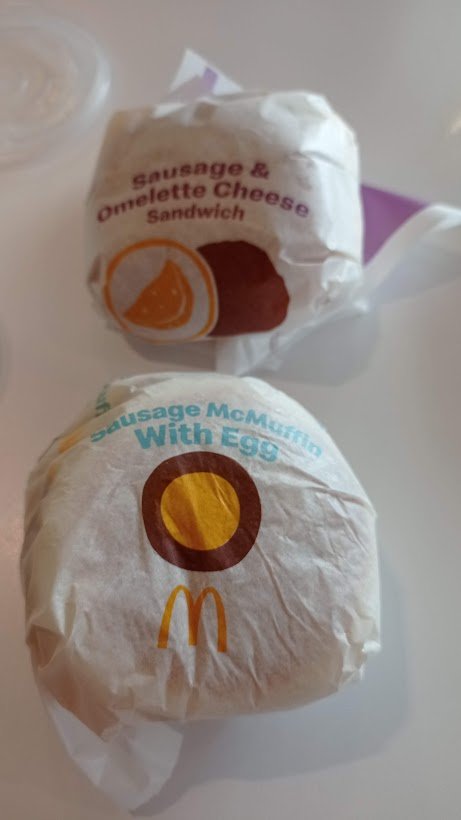 Do you enjoy eating at a McDonald's? What do you usually order? Hope that your going to have a great day ahead. It is a rainy Saturday here. Not sure if some parts of Miri is going to experience a rise in water level.
Have a great day.

---
---