Christmas 🎄🎄🎄 is in full swing - Santa is coming to town

Christmas is coming to the city. There are no real pine trees here so everyone has to get the plastic ones that comes with lights. Christmas decors are everywhere. Malls, shops, restaurants, etc.
The penguins and Snowman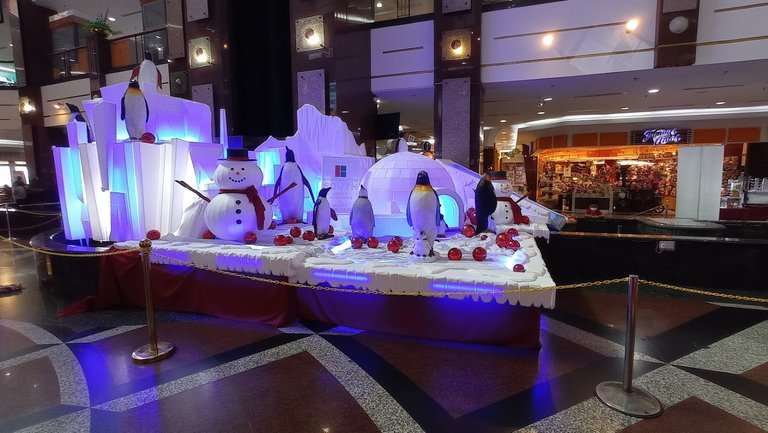 No snow in Malaysia, so the only way to experience snow is to create a display. This display is located at Boulevard mall, one of the oldest mall in the city.
The compasses hang up high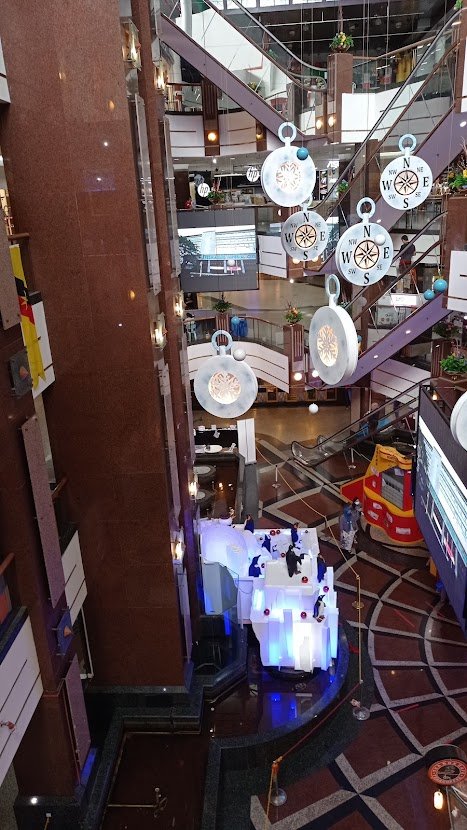 Hung high up, at least four storeys up are compases. Maybe the direction to the North Pole.
Christmas displays in the supermarket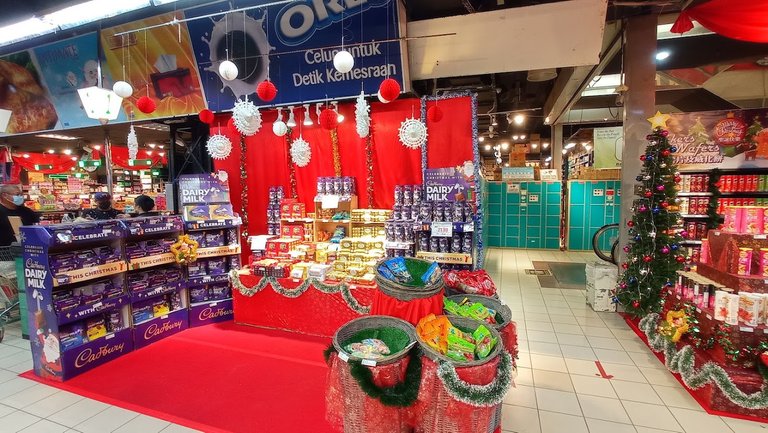 Even the shelves are decorated with Christmas decors. When you buy chocolates here, you would feel as though you have received gifts from Santa himself.
Lots of home decor items to buy.

These would make the Christmas decor at home really cool to look at. Imagine walking into your house on Christmas and having a corner that looks like this. Snowman, Snow houses.
A variety of Christmas trees to buy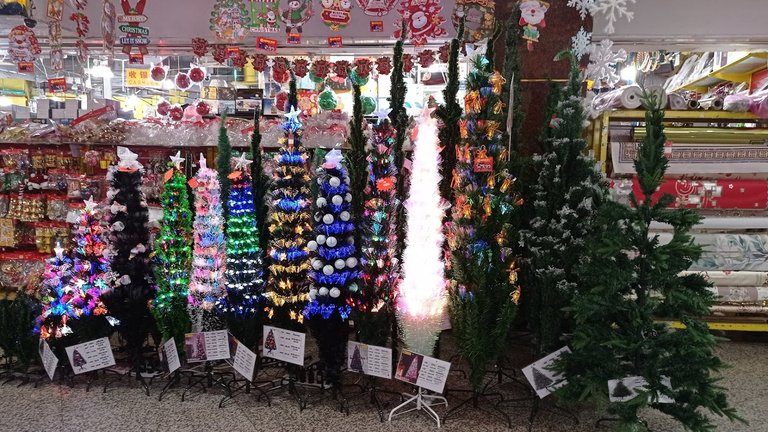 In Malaysia, all these Christmas trees are bought from stores. No pine trees available here. Then sometimes, these Christmas trees are reused the following year.
Starbucks and Christmas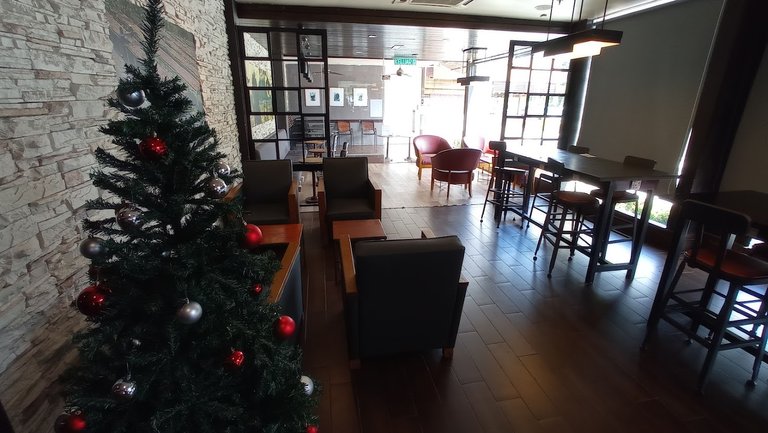 Walk into any Starbucks in the city, and you will see beautiful Christmas trees in store. A good place to take photos.
Muslims love Christmas too in Miri city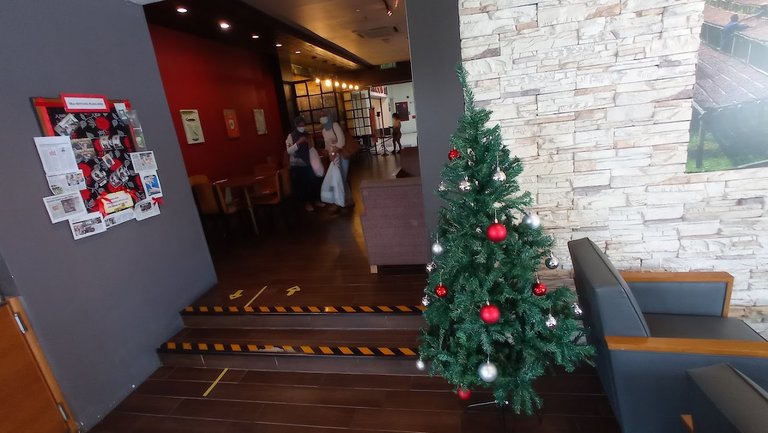 They love Christmas too. Usually, I see them taking pictures in front of Christmas trees and Christmas displays.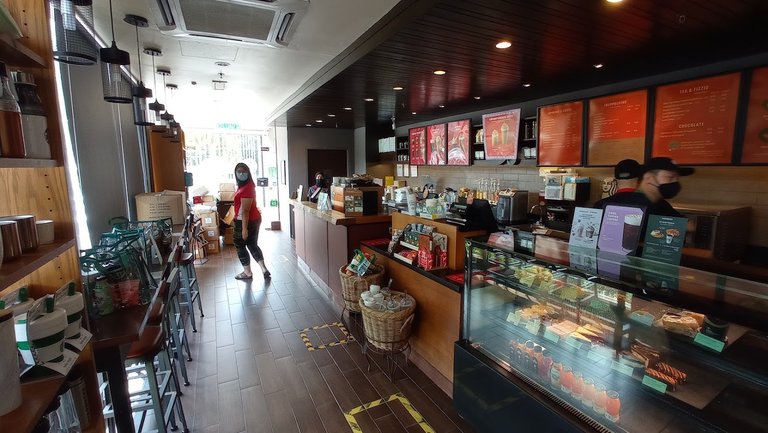 My wife in Starbucks
The menu here even has Christmas themed coffee.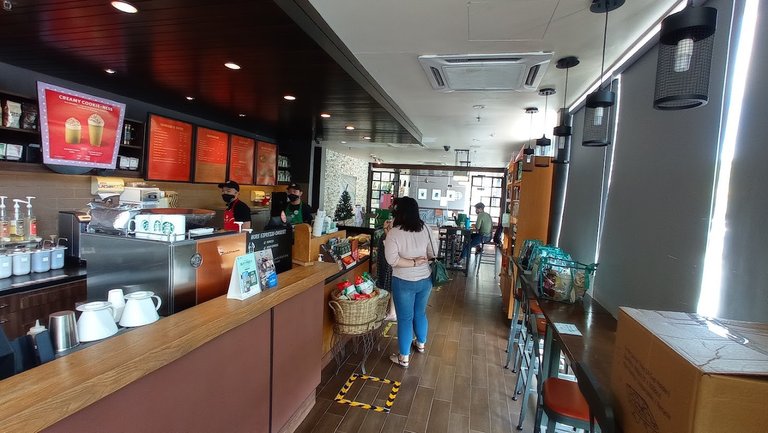 I usually don't order from Starbucks as they have super sweet coffees.
Golden Christmas tree and a golden deer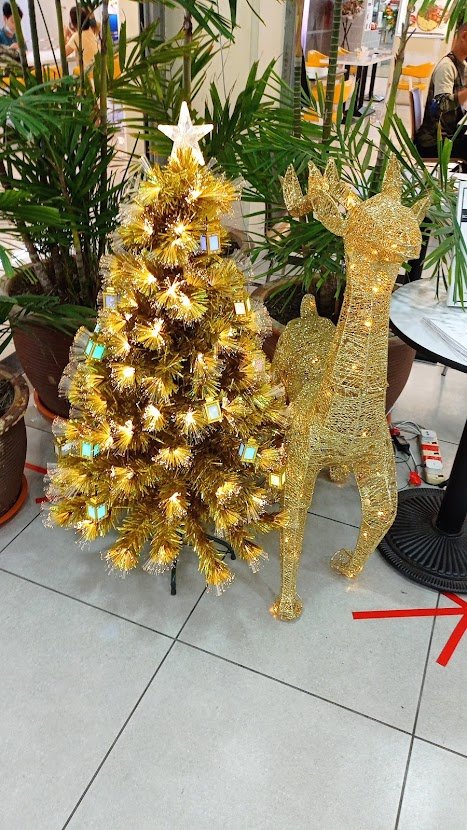 This is a golden tree. Anything golden for me is beautiful.
Bintang Megamall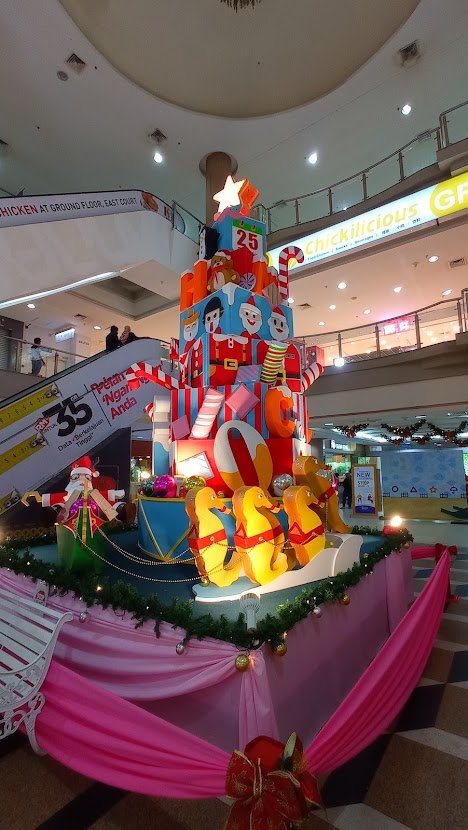 Another huge Christmas display at a local mall here. This is another mall.
I think this post took a while to do, because of the different locations that I went to, to take pictures of different Christmas trees around the city. There are more, but these are some of them.

---
---