DIM SUM at Happy Garden
Lots of Dim Sum at Happy Garden. That's the name of this restaurant. From custard buns, noodles to local delights, there are lots of choices of food to choose from here. A great place to start the day. A wholesome breakfast together with my wife.
The dim sum is place on top of a steamer. You can just pick what you want and it would be sent to your table. I usually get a container of custard buns. I just love eating them. In the picture below, they are yellowish in colour.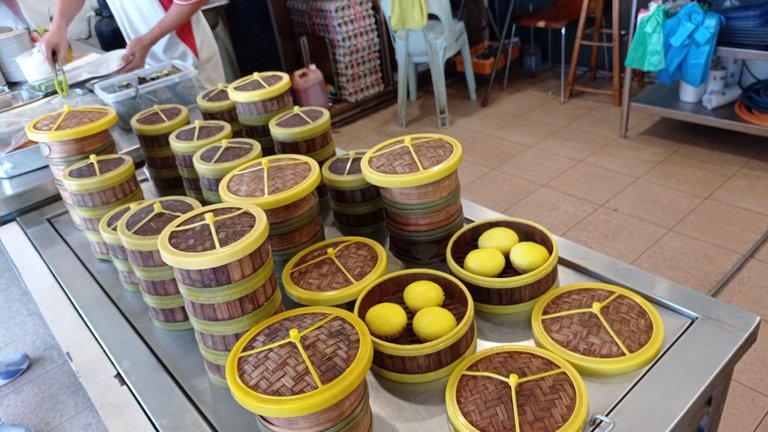 It's great to have breakfast at a place that is full of hungry customers.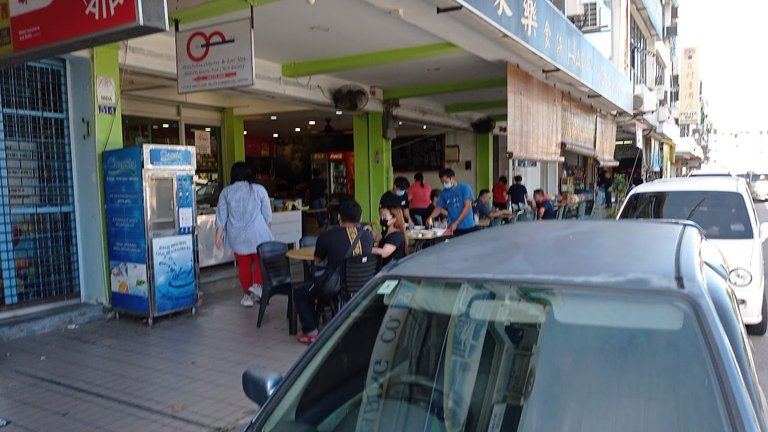 Having lots of customers means that the food is good. That's one of the indicators that I go for whenever I hunt for food with my wife.
Inviting and welcoming ambience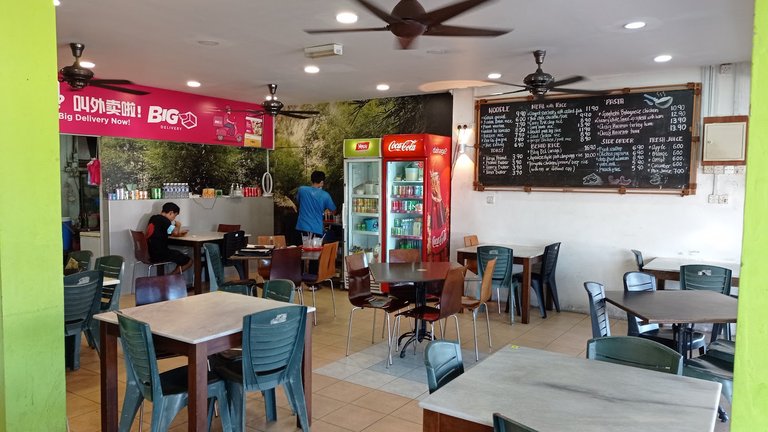 It is clean and spacious with lots of ventilation.
The menu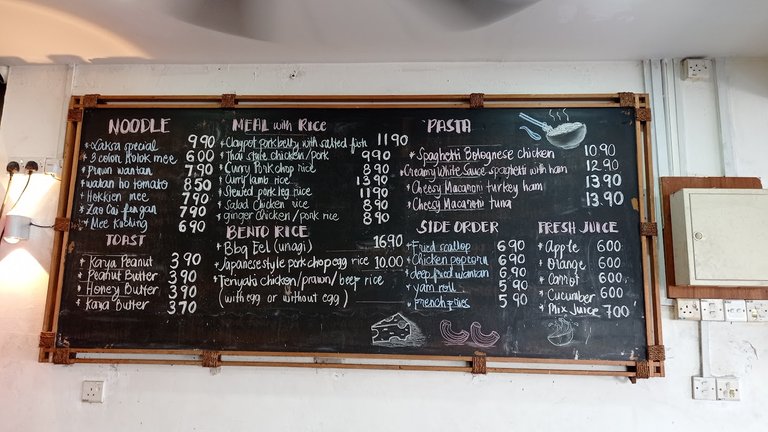 There is something for everyone. Noodles, Pasta, Toast, Side orders and drinks. Very neatly written.
My wife at her seat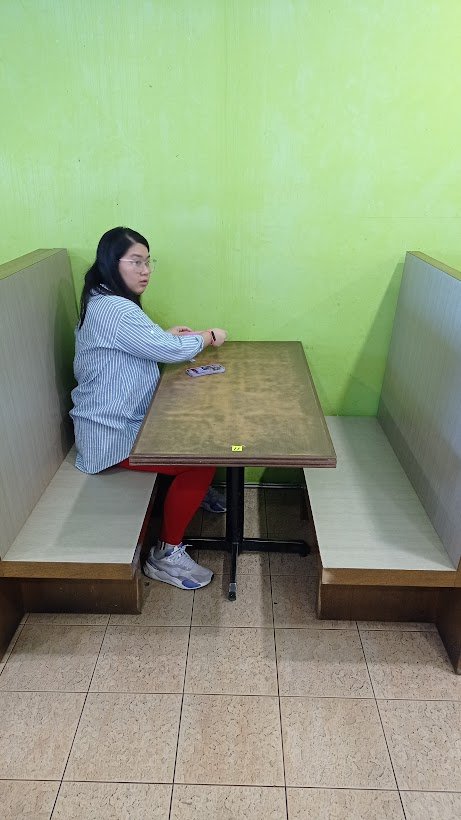 This was our seat.
The noodles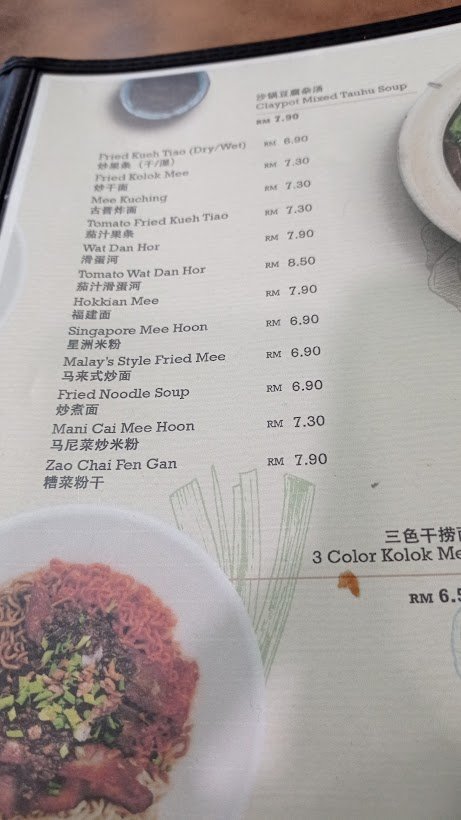 Lots of noodles to choose from. I ordered for myself a plate of fried noodles in tomato sauce. It's one of my favourite dishes. It is crunchy as well as savory. The prices are also reasonable. It is not overpriced.
MOCHI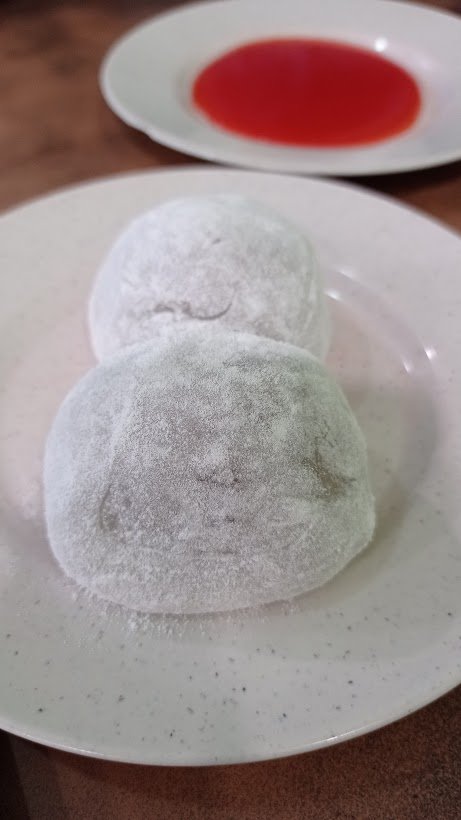 Glutinous rice balls with peanut filling inside. I love these too. They have that really sticky texture. Once you bite on it, the filling just pops out and the peanuts fill the mouth with lots of flavour.
Custard buns
These are my favourite. I love custard buns. The inside is filled with salted egg bits as well as custard. The best type of custard bun would have filling that is semi fluid. The timing for steaming these have to be right at approximately 6 minutes. Any higher and the filling hardens.
VEGETABLE DUMPLINGS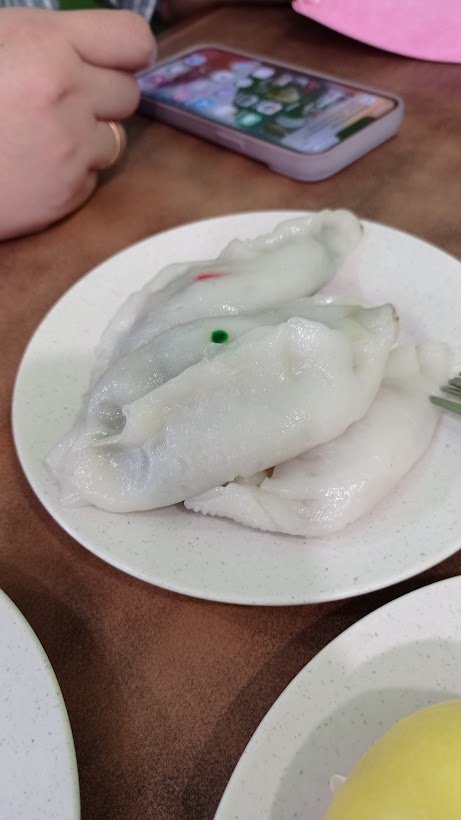 Delicious vegetable dumplings. Super soft on the outside and delicious on the inside. There are not many places that sell vegetable dumpling.
FRIED NOODLES in Tomato sauce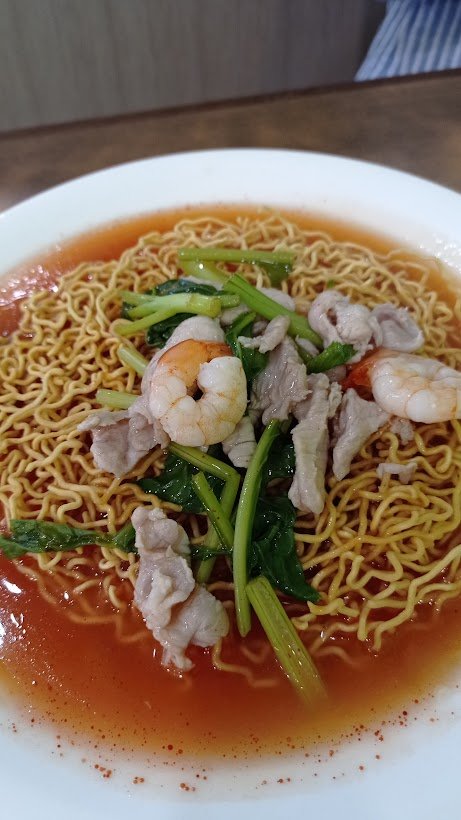 This is one of my favourite local dishes out there. It has prawn, vegetables... fried noodles. The noodles are deep fried and super crunchy.
WA TAN HOE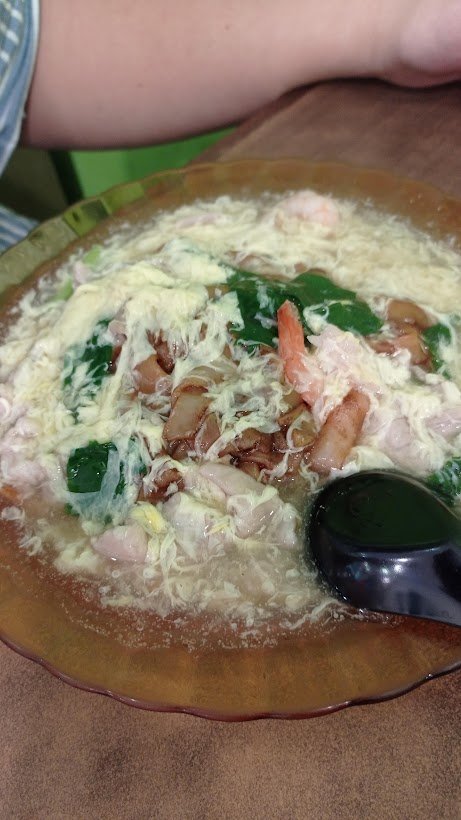 My wife loves eating this. Wa Tan Hoe. Flat rice noodles fried in egg gravy. If you love to eat eggs, this is one plate of noodles for you. It also has vegetables as well as prawn.
MEAT DUMPLINGS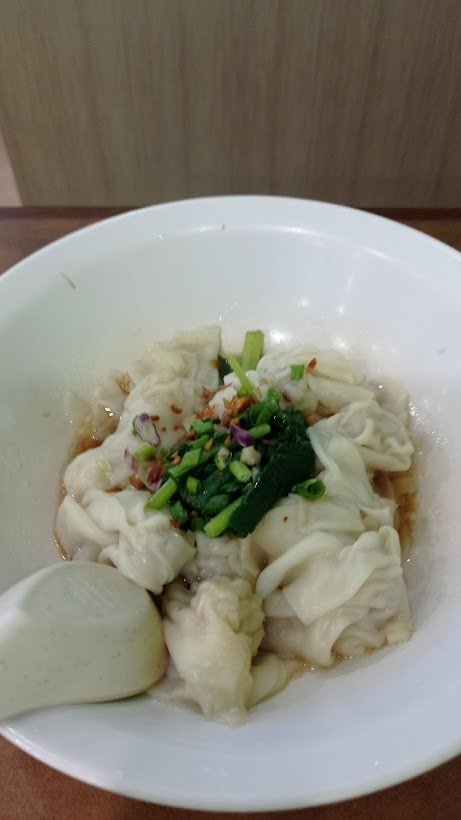 My wife loves these too. They are delicious. Minced meat wrapped in wonton.

---
---