Fried noodles in Tomato gravy
🙂 It is Sunday. Yesterday was Malaysia's important date. The Malaysian 15th general election since its independence. But I had to eat a nice breakfast before heading to the polls. I've been to the last couple of polls.
It is important to start the day with a great breakfast.
FRIED NOODLES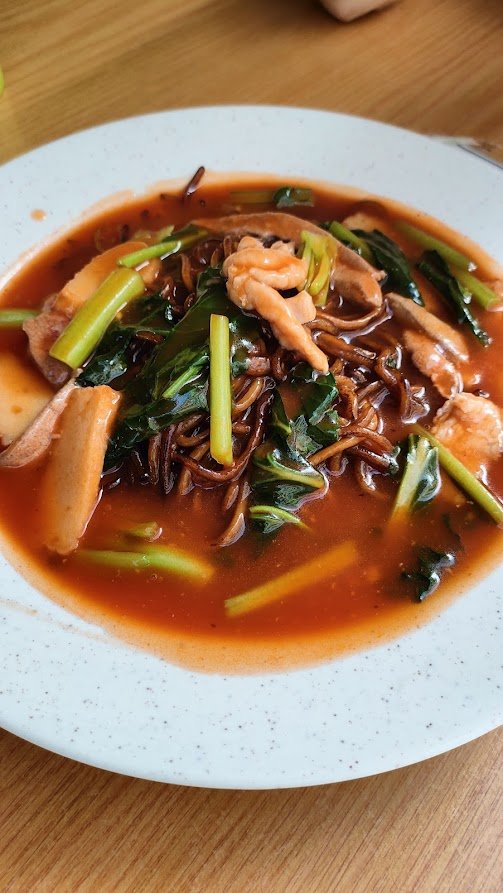 In tomato gravy. Inside, there is also meat, veggies. A little bit of everything.
Somewhere around the city, there lies this stall. Unseen from the outside.
AH HAN KITCHEN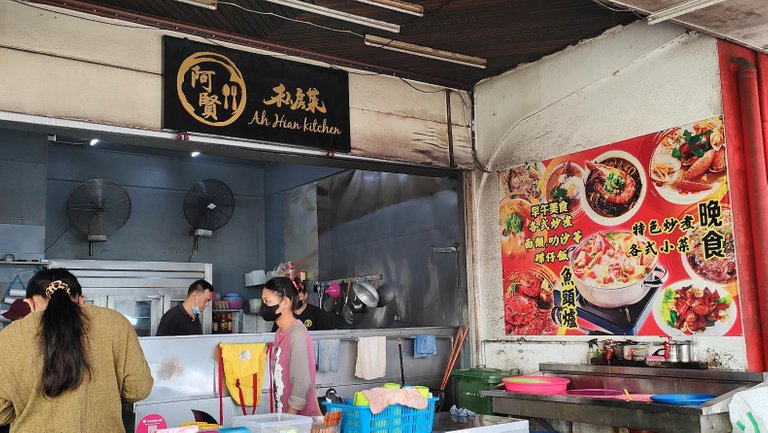 The cook busy preparing food. It's great to be able to see the cook doing his work.
Wow.. there are so many different types of food here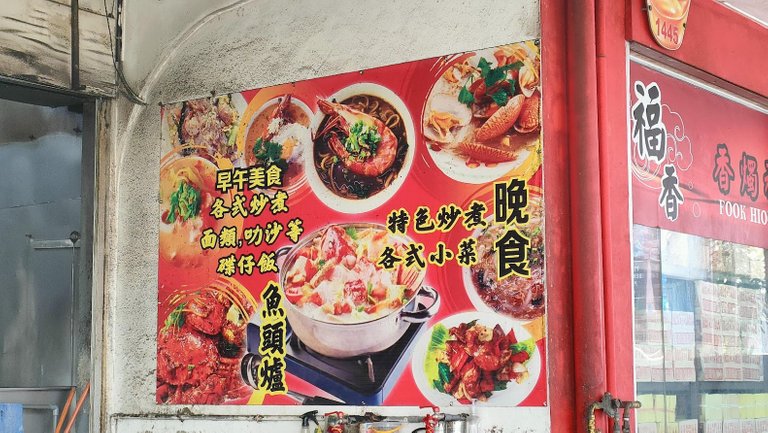 The flagship here is the prawn noodles.
Smoke, Sweat and determination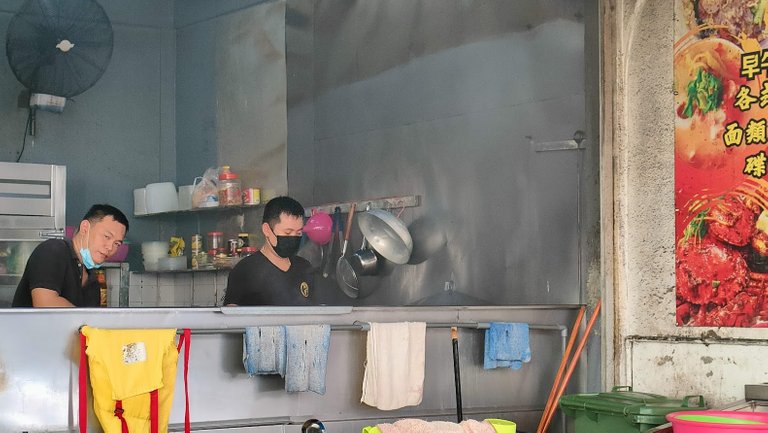 From my view, being a cook is not an easy job at all. Sheer determination is needed. The small bit of entertainment while waiting for food to come. Imagine standing there for a whole morning with the heat from the surrounding and the heat from the wok. Miri's weather can get quite hot.
My wife waiting for her food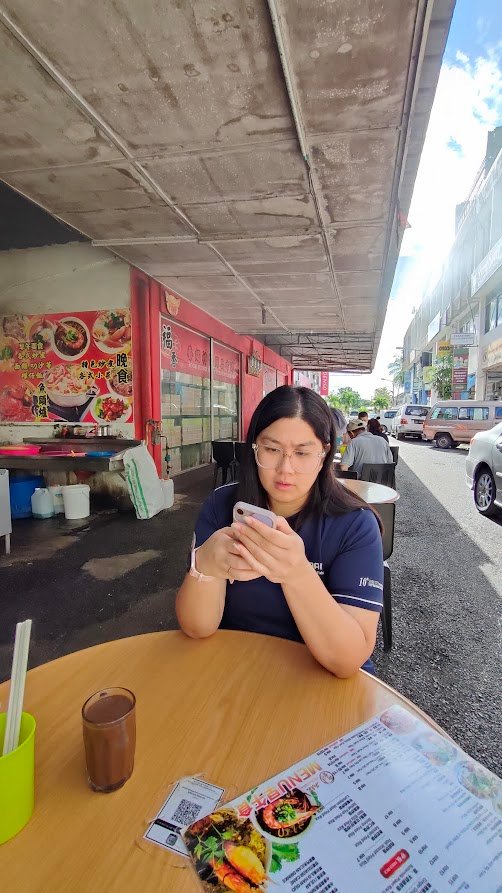 The best places to eat in Sarawak are those that are located near road sides. The next thing to look at is that it has to have that long queue.
What my wife ordered.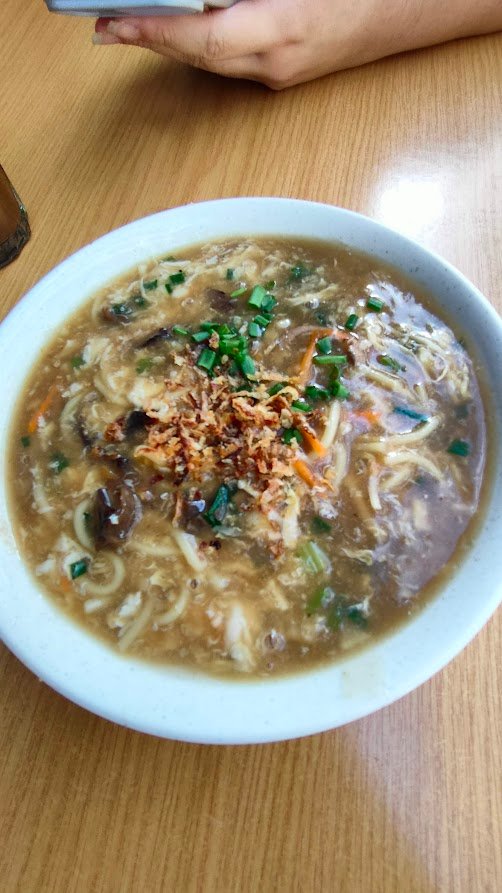 This noodle has lots of eggs and mushroom. The best thing about having soup with noodles is that the heat retained is longer and the food is hot for a longer time.
FRIED NOODLES IN TOMATO GRAVY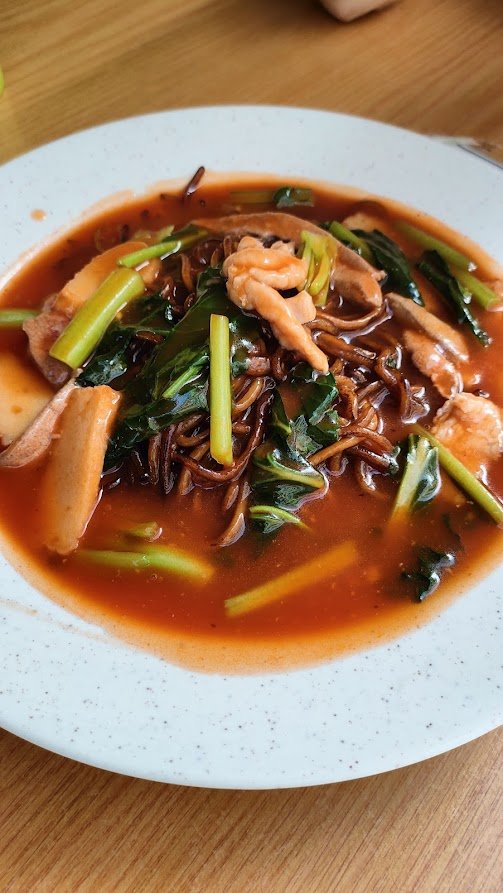 Delicious plate of noodles to start off the day. Do hope that you enjoy reading this post. Have a great day. What did you eat for breakfast?

---
---