Peanut mochi in 69 Laksa

Bite into a peanut mochi and feel the burst of flavours. Peanut mochi is absolutely great. It is a Sunday. I am usually busy during the weekends but nothing beats having a great breakfast to start off the day. Hi.. thanks for stopping by and reading my post. I love food and I hope that you do too.
Three delicious mochis in one container. Mochi is made from glutinous rice. The peanut inside is minced into small bits with sugar. First, you bite the skin and feel the softness. Once you bite through, it's the peanut chunks inside.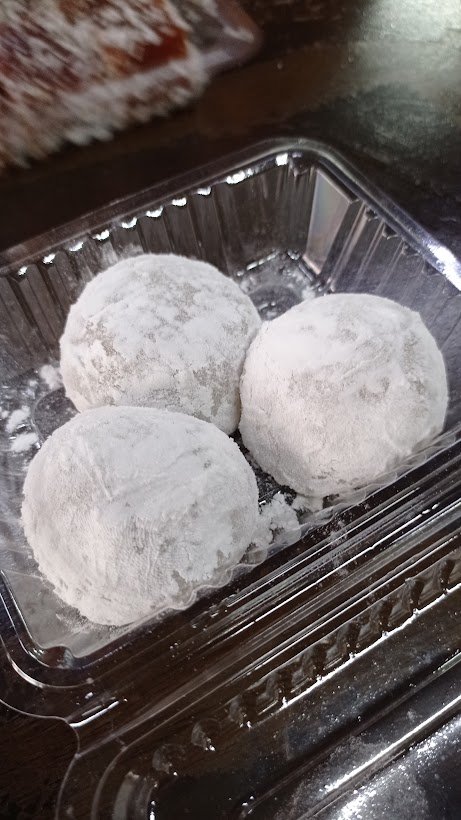 69 LAKSA Miri
Hahaha.. numbers to start as a name of a shop.
This cafe is quite popular among locals here with its Laksa.
The chicken rice stall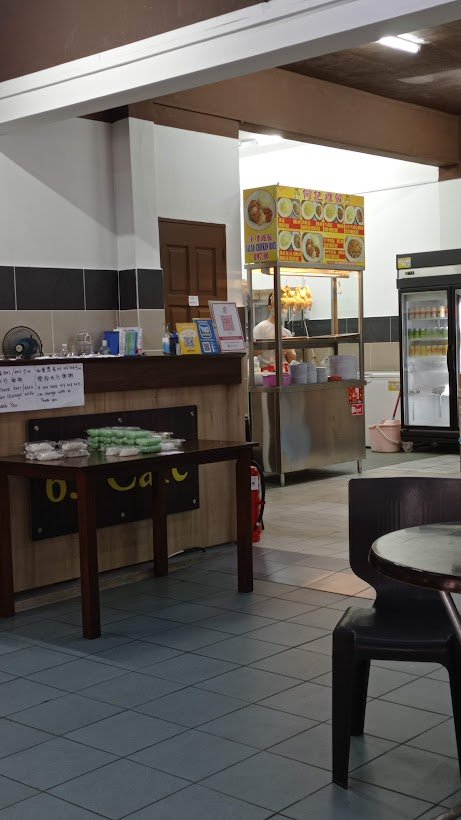 Where you can get some chicken rice.
Got some local treats.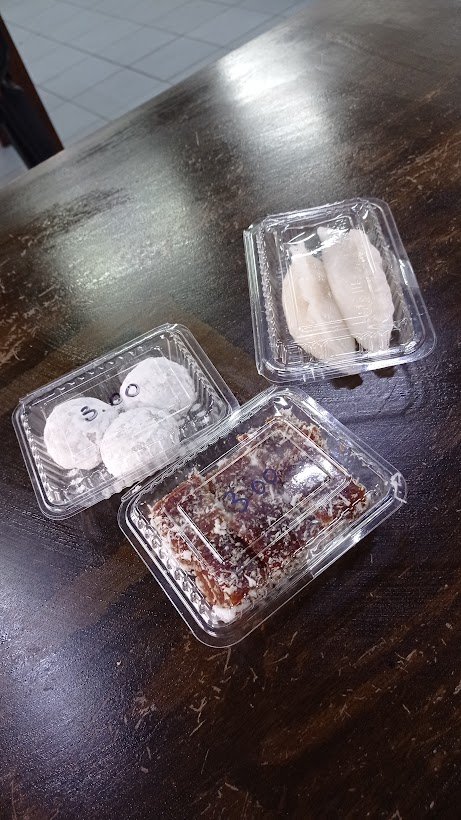 The best thing about eating here is that you can also get some desserts here. Lots of choices too. My wife chose these three. We got ourselves some Mochi, vegetable dumpling and a delicious pack of soft dessert kuih (not sure what to call this in English).
PEANUT MOCHI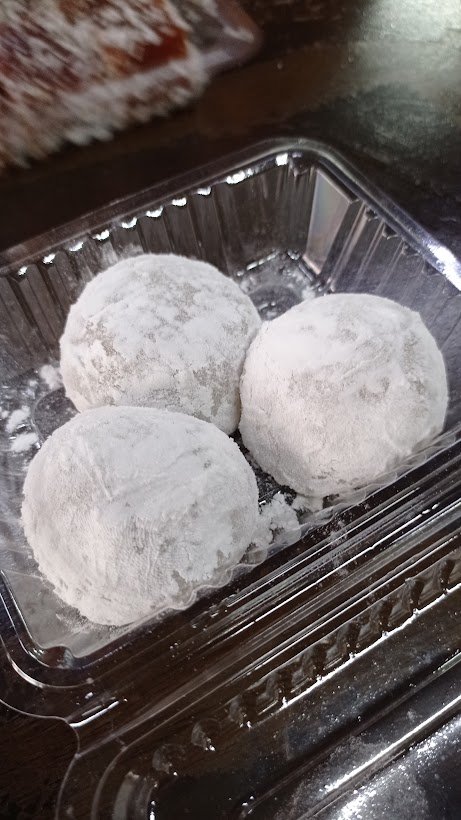 This is one of my favourite treats. If I see these, I would definitely have to get them. Softness on the outside. One bite and you will want another one and another. Maybe that's just me and my craving for the mochi.
Kuih with desicated coconut bits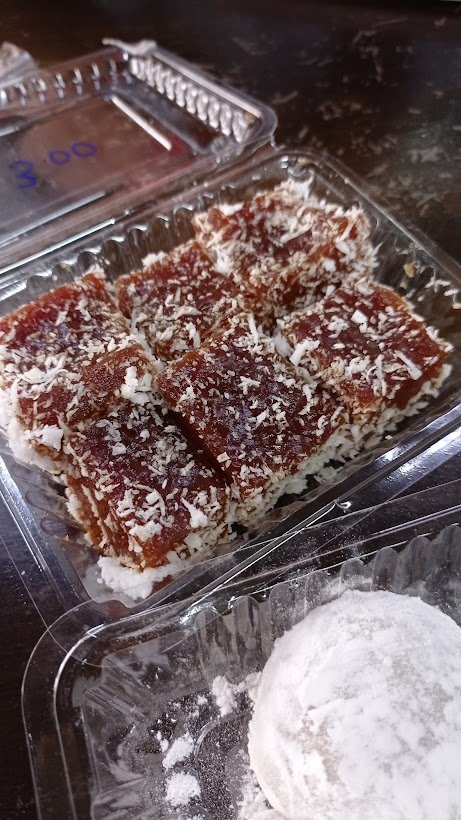 This is a must try if you ever come to Sarawak. These are super good and super soft.
Vegetable dumpling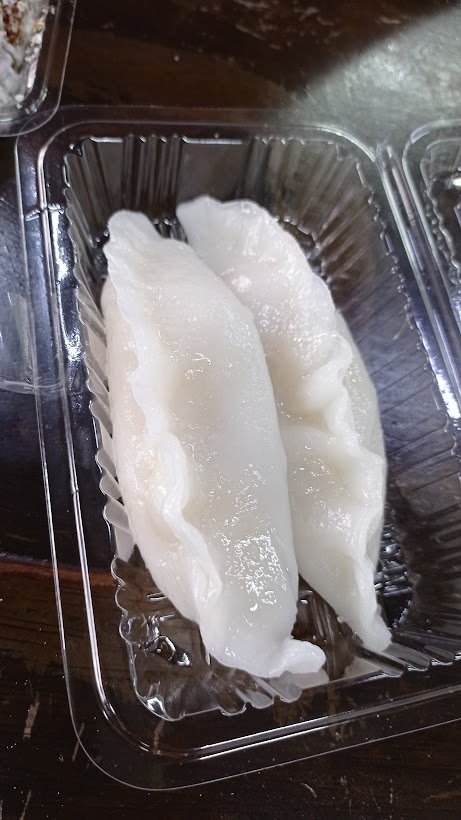 My wife loves these a lot. Not easy to find.
A cup of hot coffee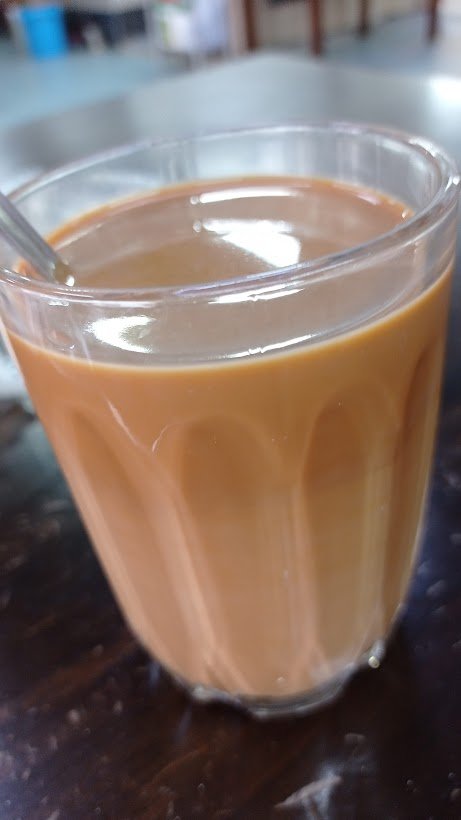 ]
without any sugar. My favourite drink to order.
The kitchen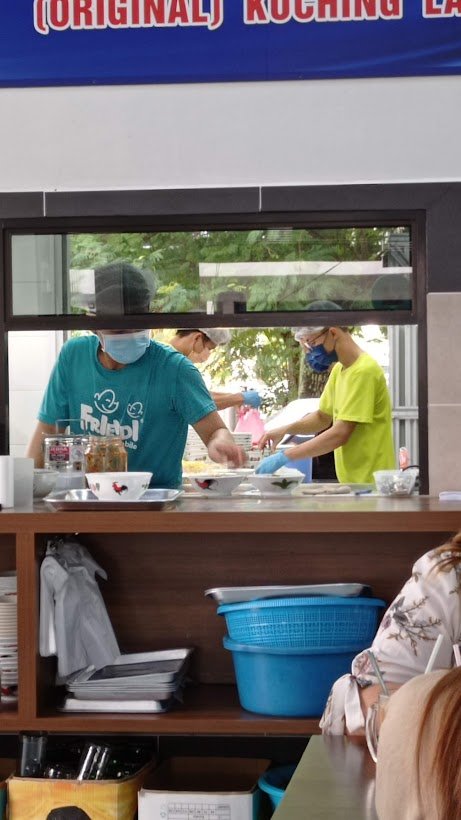 It is great to look at the inside of the kitchen and check out how they make the food. While waiting for my food, I peeked inside and checked out what they were doing. Cleanliness.. checked. Mask ... checked.
Our noodles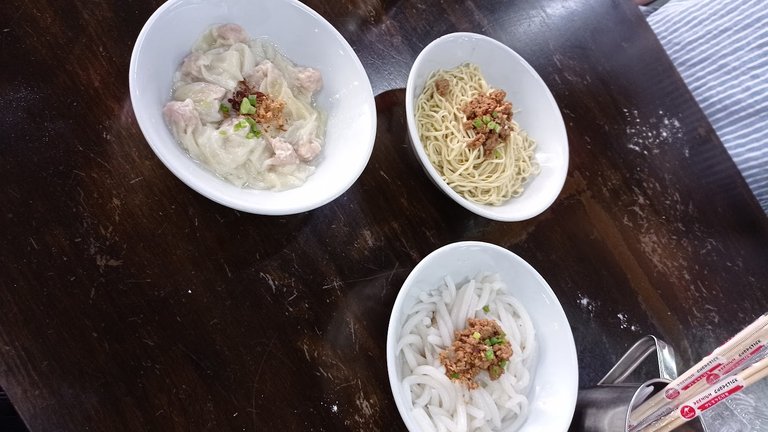 A bowl of wanton, Kolok mee and Lau Su fern ( Rat tail noodles that isn't made of rat's tail, but looks like it).
WAN TAN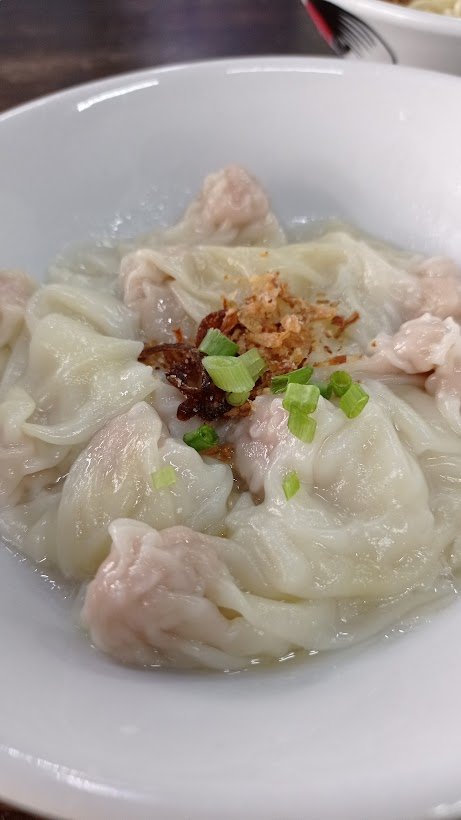 Minced meat wrapped in Wanton skin. One of my wife's favourite dishes.
Lau Su Fern / Rat Tail Noodles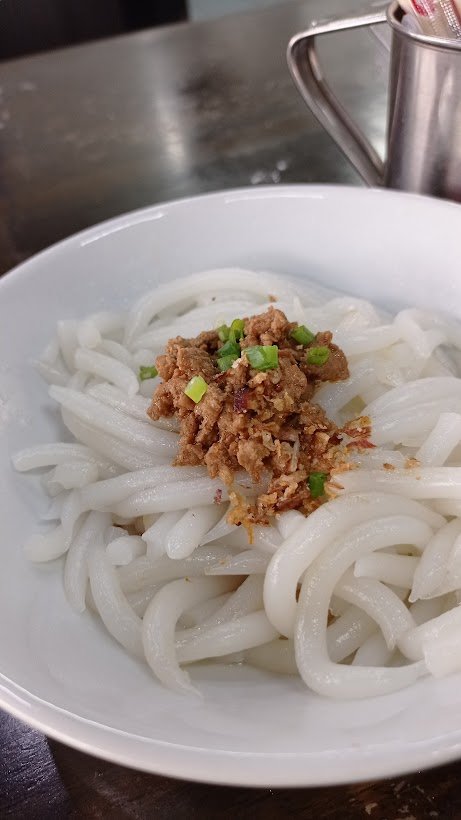 Made of rice. Super healthy and delicious. If you love something that doesn't taste too strong, these are some of the stuff you can try out if you ever visit Sarawak.

---
---