The hornet's nest
Halo.. everyone.. It's a Monday again. I've been running here for the late decade and this is the first time this has ever happened. Read at your own discretion. When I reached the park, there was a firetruck in front of the park. I wondered why? So after that, my dad who usually accompanies me to the park during the weekends asked the security guard. He said someone had passed away in a tragic accident.
But how?
Fire truck on the scene.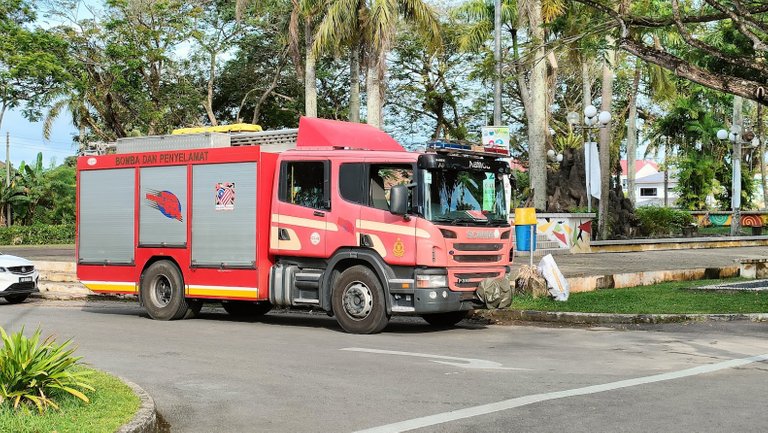 It's pretty rare to see a firetruck at the park. So we all wondered why. They were there to extract the hornet's nest. I was there at around 4:15PM. The scene was already off limits to the general public. There was a police car, the police and some fire fighters.
The scene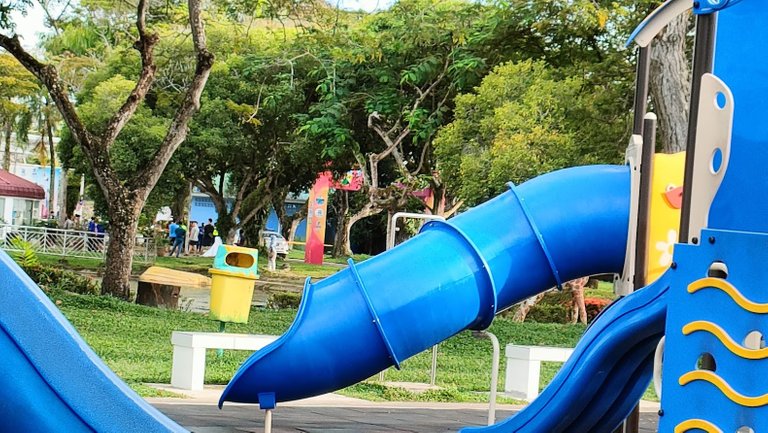 Can you spot the police car. Somewhere near the trees. I did not want to go near the scene too just to respect the decease. Luckily, this park still had another section for everyone to exercise.
8.5 KM later and it was already 5:34 PM. A 1 hour run.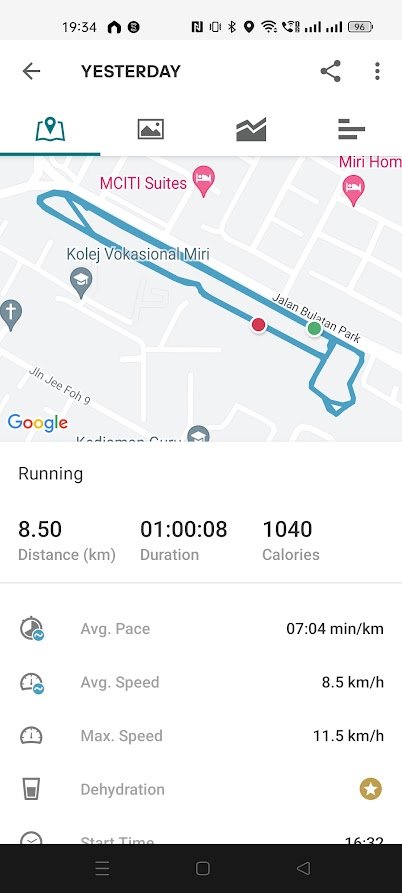 It's been training hard to reach this. It's been a long time since I could run this long. The longest distance that I've run so far is 12KM. It is quite tough.
After the run. I saw the van.
The van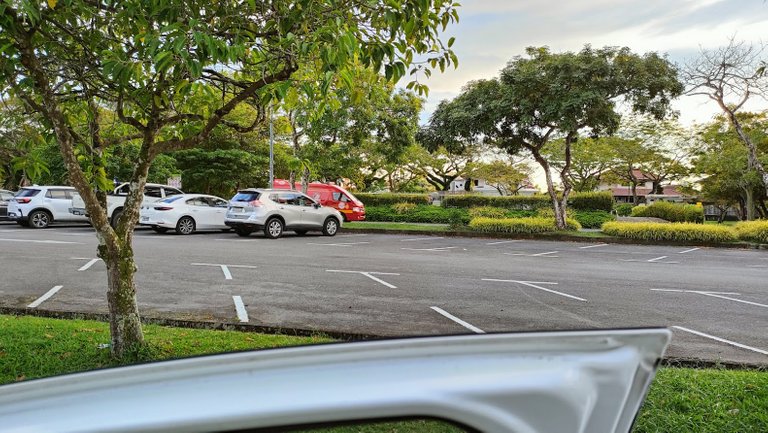 This van was used to carry his corpse. I wonder what he felt when the hornets attacked him. So what happened? There are many versions. No one exactly knows the truth.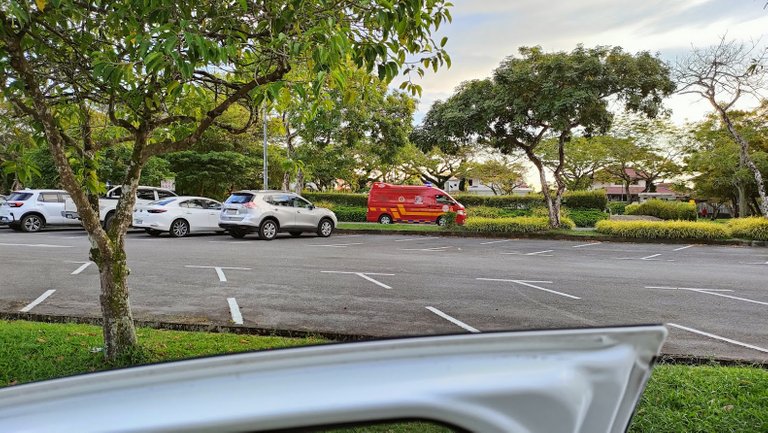 He is a regular here at the park and usually comes in the afternoon. He comes to this park at around 1 in the afternoon. He was 72 this year. So while he was walking, this hornet's nest suddenly dropped with the tree branch suddenly breaking off. So at that point of time, as he was walking, this nest fell on him. I think it was quite heavy and the hornets kept on attacking him. He got stung pretty badly. Three security personnels that were stationed around the park wanted to save him but the hornets were too overwhelming. One of the security personnel even jumped into the waters nearby.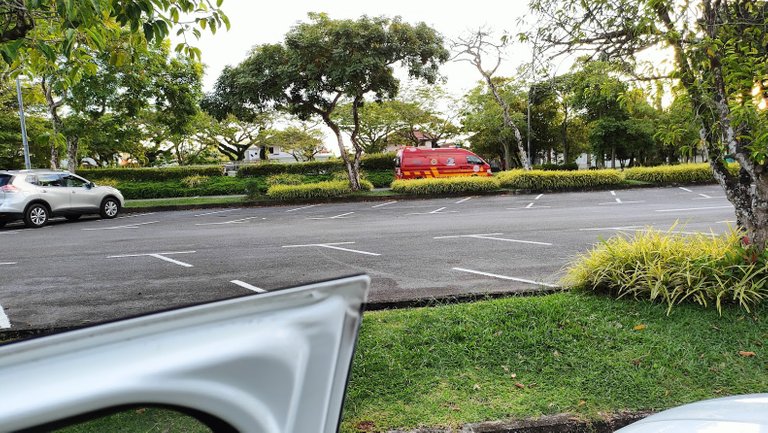 It's not yet 2023 and he has left. What do you think of this?
Have a great Monday ahead.

---
---