Beersaturday Flandern Style Deu/Eng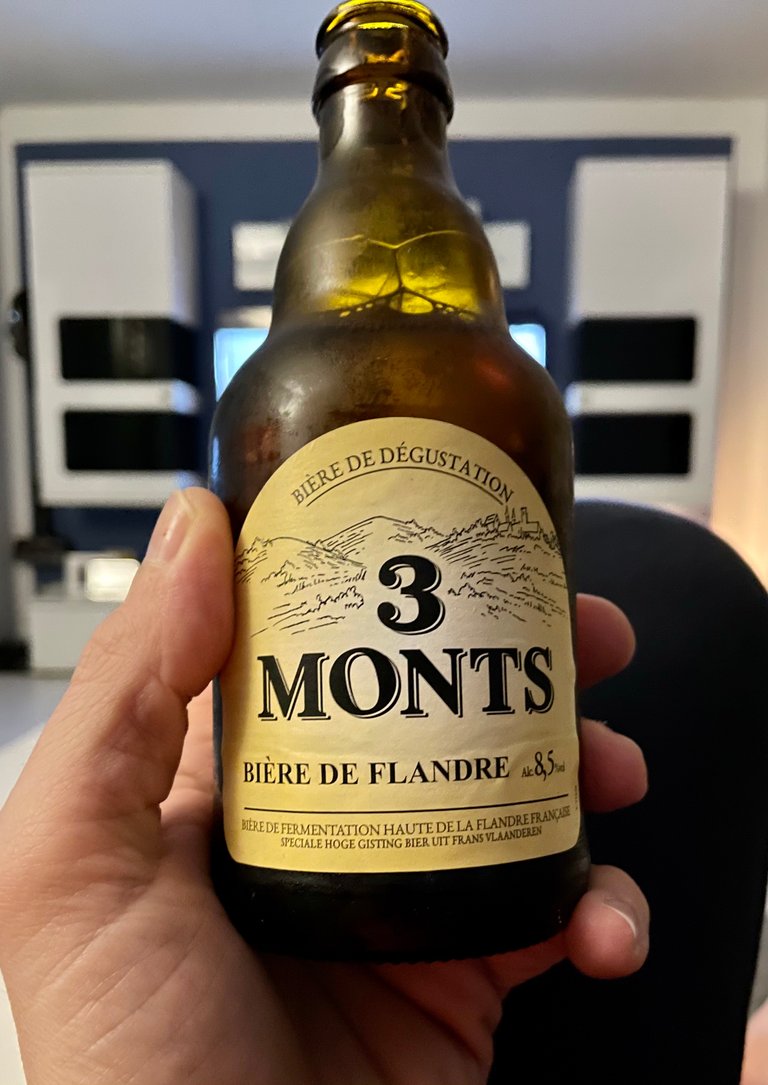 Hallo liebe Hiver,
bei meiner Tour am Wochenende durch das Elsaß ist mir im französischen Supermarkt in Bitches dieses Bier ins Auge gesprungen. Habe ich natürlich direkt mitgenommen um euch beim #Beersaturday davon zu berichten.
Das 3 Monts ist ein Bier aus Flandern und mit 8,5% Alkohol eher als Starkbier zu bezeichnen. Man schmeckt den starken Alkoholgehalt aber nicht und es ist sehr süffig. Ein sehr runder nicht zu aufdringlicher Geschmack und eine schöne goldgelbe Farbe. Die Flasche hat mit ihrer gedrungen Form genau die richtige Größe um perfekt in die Hand zu passen. Auf den ersten blick meint man gar nicht, dass da 0,33 Liter rein gehen, steht aber drauf, wird also so sein😀. Gestaltet ist die Flasche auch sehr schön mit den 3 Bergen auf gelbem Grund.
Ein guter Kauf und auf jeden Fall wert, beim nächsten besuch in größerer Stückzahl mitgenommen zu werden.
Cheers, lasst Euch Euer Bier schmecken und bis bald Euer
Al
Hello dear Hiver,
during my tour of Alsace at the weekend, this beer caught my eye in the French supermarket in Bitches. Of course, I took directly with me to tell you at the #Beersaturday of it.
The 3 Monts is a beer from Flanders and with 8.5% alcohol rather than strong beer to describe. You can taste the strong alcohol content but not and it is very drinkable. A very round not too intrusive taste and a beautiful golden yellow color. The bottle has with its squat shape just the right size to fit perfectly in the hand. At first glance, you do not think that 0.33 liters go in, but it says so will be so😀. Designed the bottle is also very nice with the 3 mountains on a yellow background.
A good buy and definitely worth to be taken at the next visit in larger numbers.
Cheers, enjoy your beer and see you soon your
Al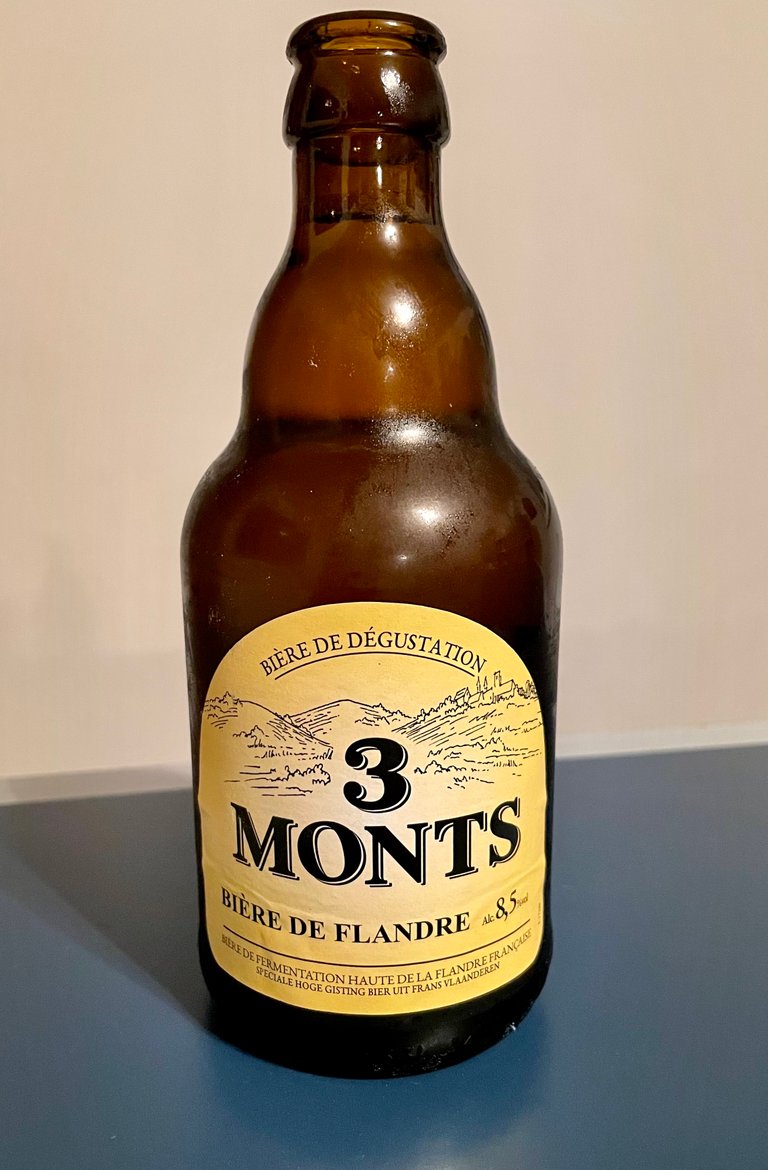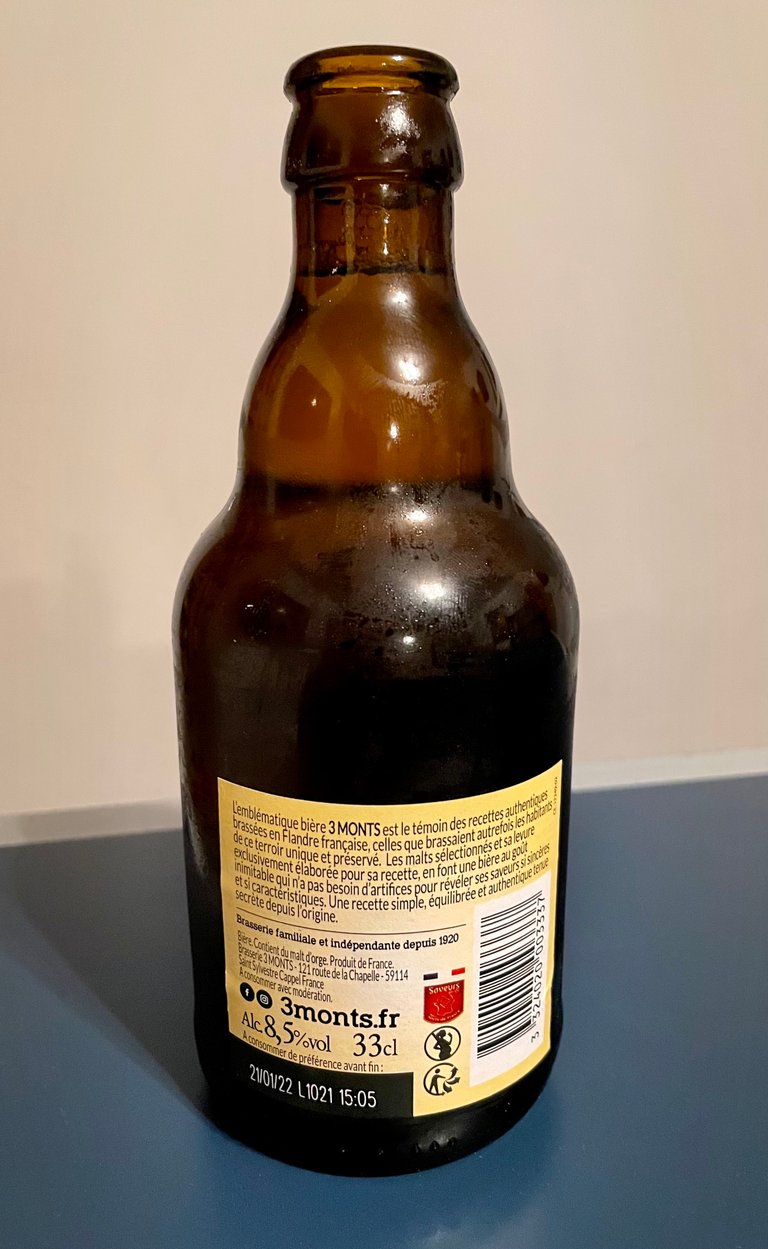 ---
---