Travel around the world 40 Wispertal Deu\Eng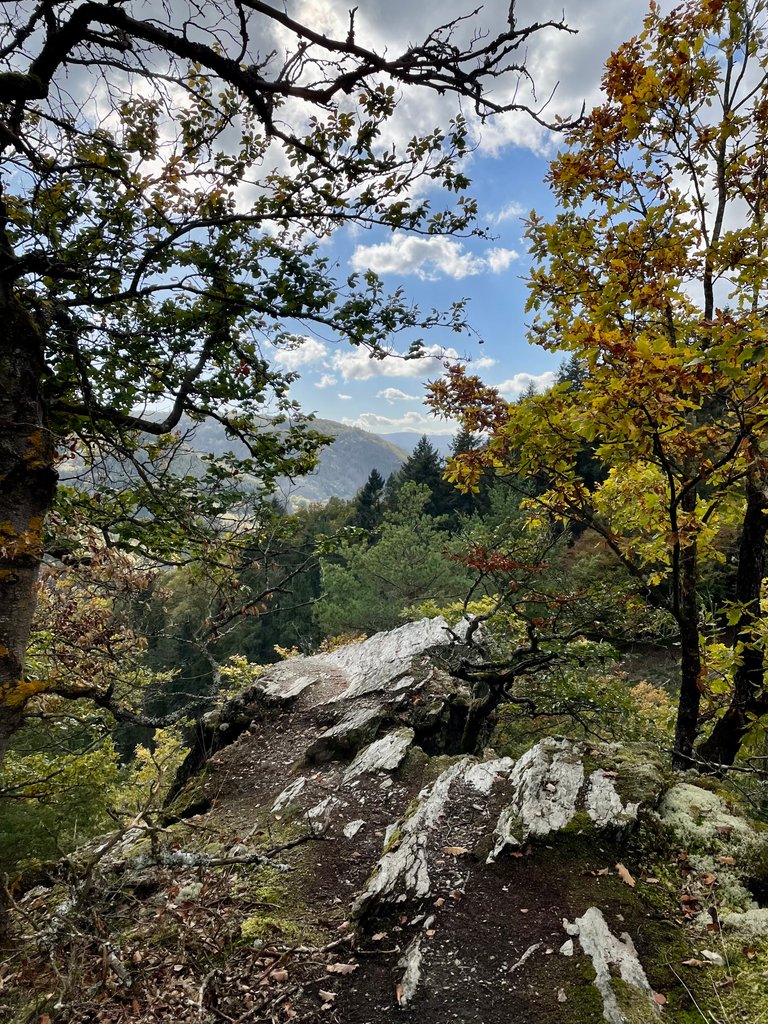 Hello dear Hiver,
2 weeks ago I was hiking with my wife, our son and grandpa and grandma on the Wispersteig. The Wispersteig is located behind Rüdesheim on the Rhine in the woods and goes up to the ridges above the Rhine. We started at a well-known trout farm near Lorch and went straight to the climb to the top. Wonderful weather and pleasant temperatures gilded the march through the autumn colored forest. We passed hunter's huts that really deserved the name, stairs that led us into the middle of the forest, through oak woods up to the top. From here we had a wonderful view over the woods! A rest at a bench with a view and something to drink and eat to strengthen could not be missing, of course. Interesting were the constantly changing trees, sometimes only oaks, then beeches and again oaks. Partly already autumnal yellow colored and partly still in rich green. On the height it went then over pastures to Espenschied where again the descent into the valley began. Here we could see in several places exposed slate rock layers, with which down in the valley many roofs are covered.
After 10 kilometers of hiking we arrived back at the starting point and drove by car to Kaub on the Rhine, where we spent the night in an excellent youth hostel directly on the Rhine. A nice weekend with the family, what more could you want?
Many greetings and see you soon
Al
Hallo liebe Hiver,
Vor 2 Wochen war ich mit meiner Frau, unserem Sohn und Opa und Oma auf dem Wispersteig wandern. Der Wispersteig liegt hinter Rüdesheim am Rhein in den Wäldern und geht hinauf auf die Höhenzüge über dem Rhein. Los ging es an einer bekannten Forellenzucht bei Lorch und direkt zum Anstieg auf die Höhe. Wunderbares Wetter und angenehme Temperaturen vergoldeten uns den Marsch durch den herbstlich gefärbten Wald. Vorbei an Jägerhochsitzen die diesen Namen auch wirklich verdienten, Treppen die einfach so mitten im Wald ins nirgendwo führten, durch Eichenwälder hinauf auf die Höhe. Von hier hatten wir einen herrlichen Ausblick über die Wälder! Eine Rast an einer Bank mit Aussicht und etwas zu Trinken und Essen zur Stärkung durfte natürlich nicht fehlen. Interessant waren die ständig wechselnden Bäume, mal nur Eichen, dann Buchen und wieder Eichen. Teilweise schon herbstlich gelb gefärbt und teilweise noch in sattem Grün. Auf der Höhe ging es dann über Weiden nach Espenschied wo wieder der Abstieg ins Tal begann. Hier konnten wir an mehreren Stellen freigelegte Schiefergesteinsschichten sehen, mit dessen unten im Tal viele Dächer eingedeckt sind.
Nach 10 Kilometern Wanderung waren wir wieder am Ausgangspunkt angekommen und fuhren mit dem Auto nach Kaub am Rhein, wo wir die Nacht in einer hervorragenden Jugendherberge direkt am Rhein verbrachten. Ein schönes Wochenende mit der Familie, was will man mehr?
Viele Grüße und bis bald Euer
Al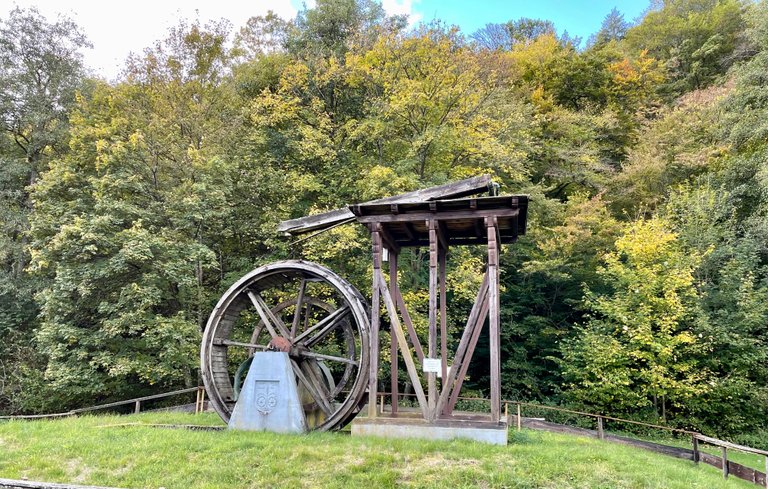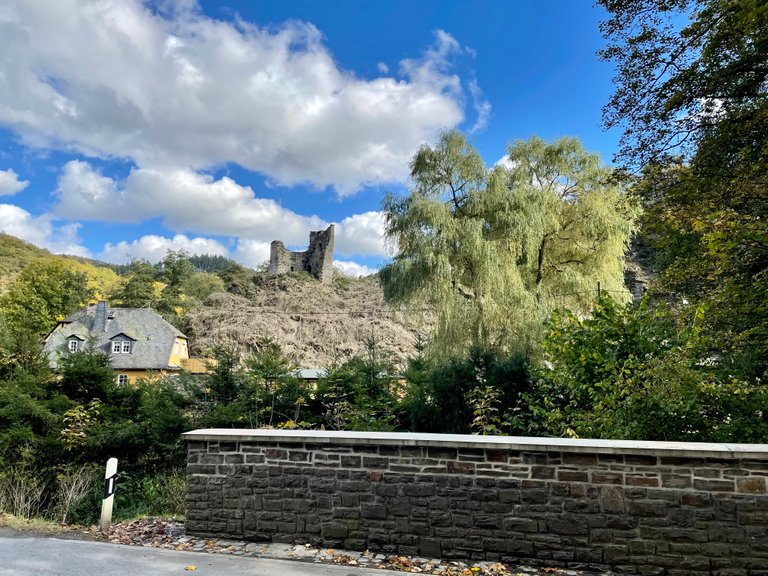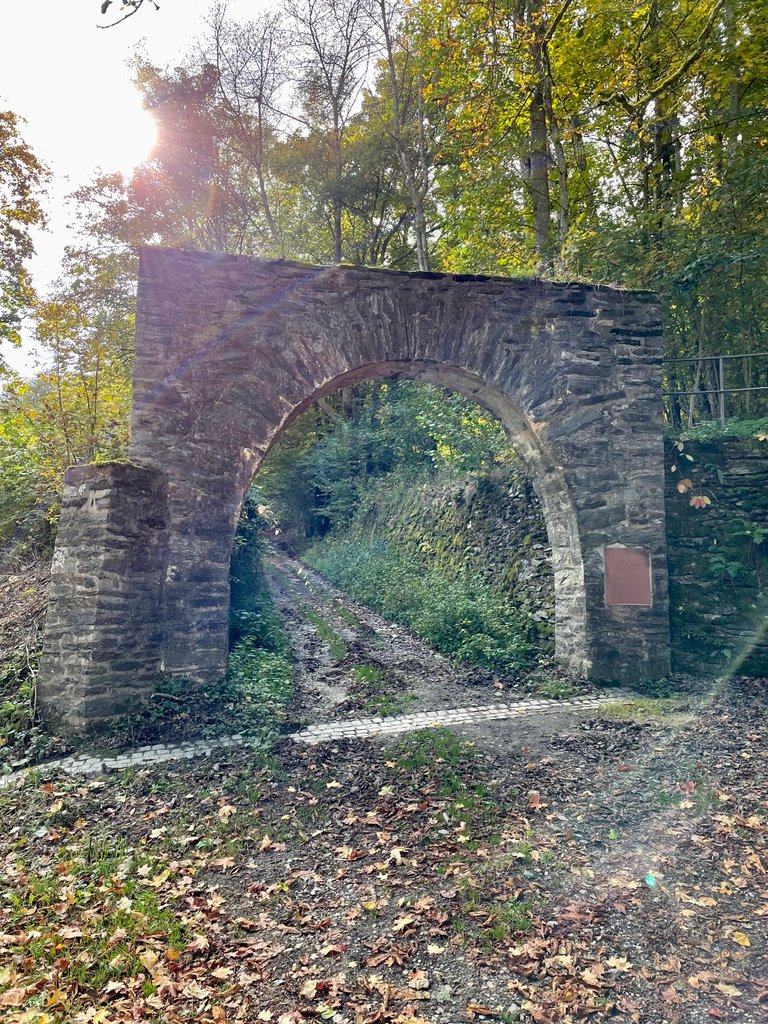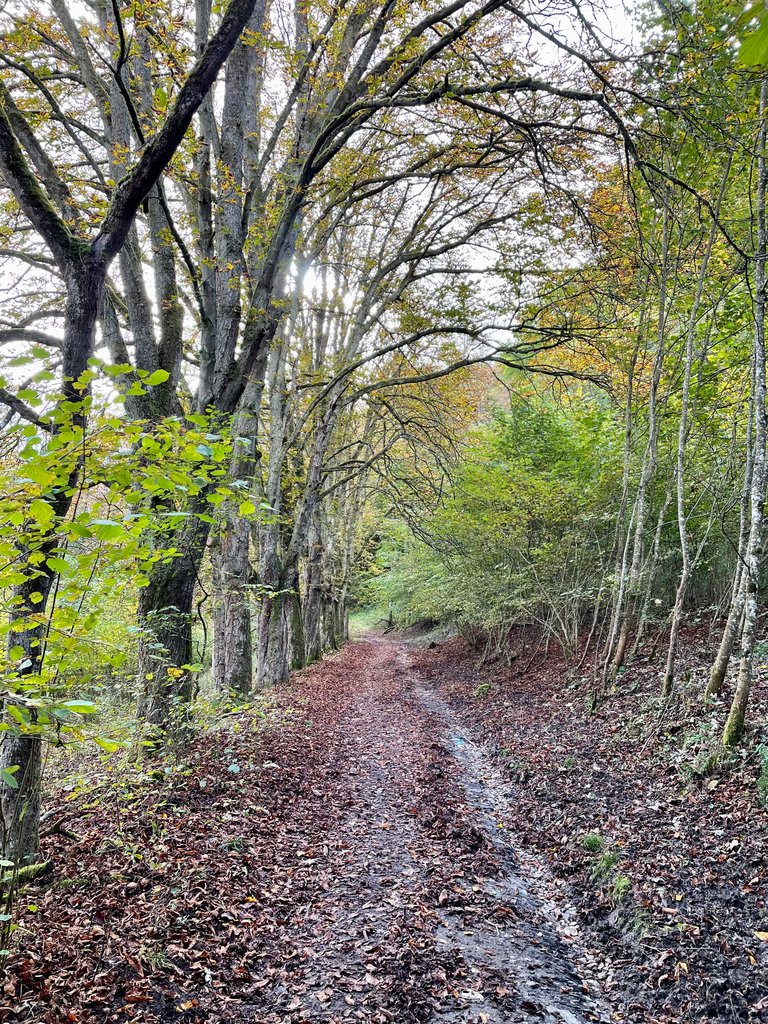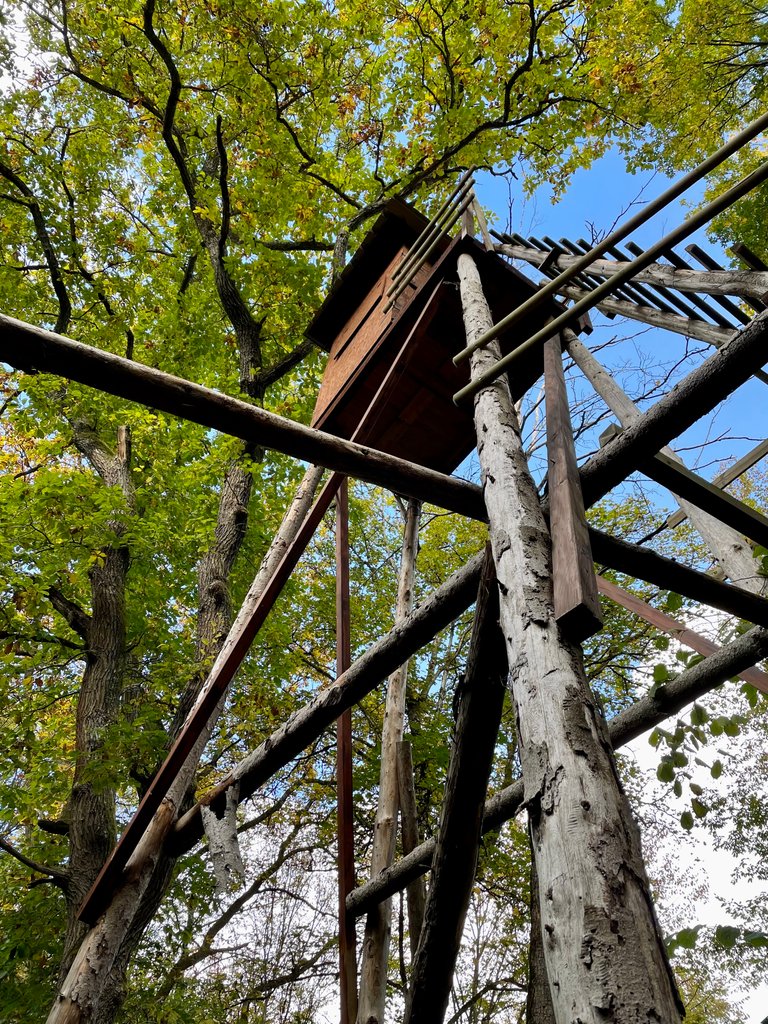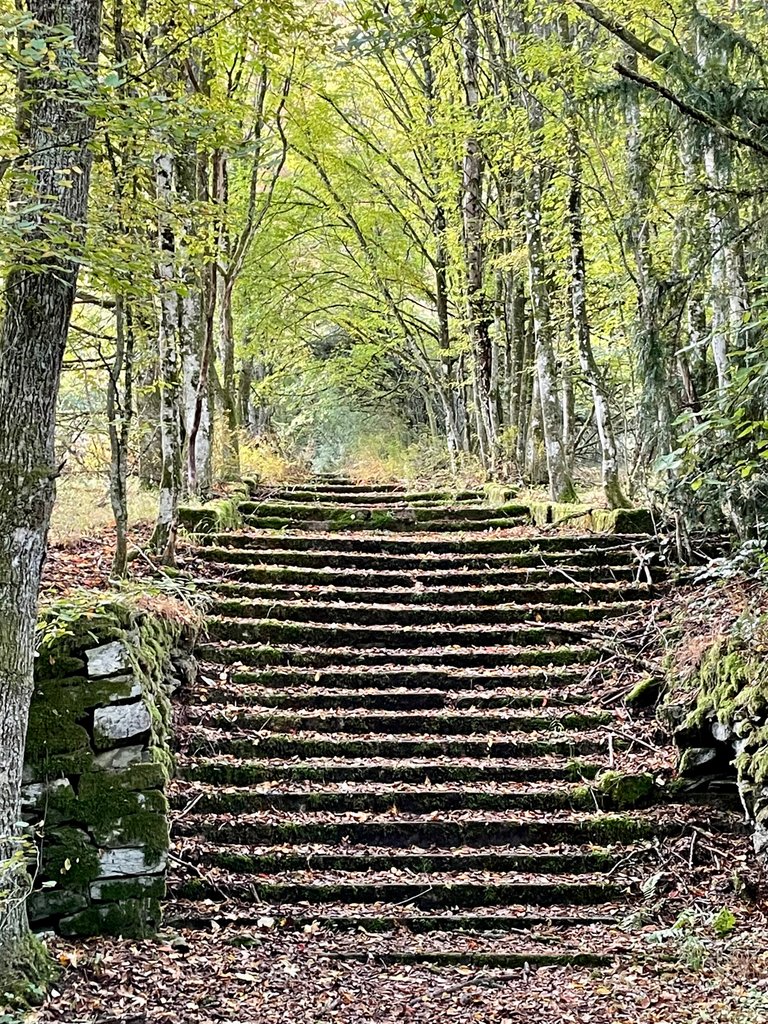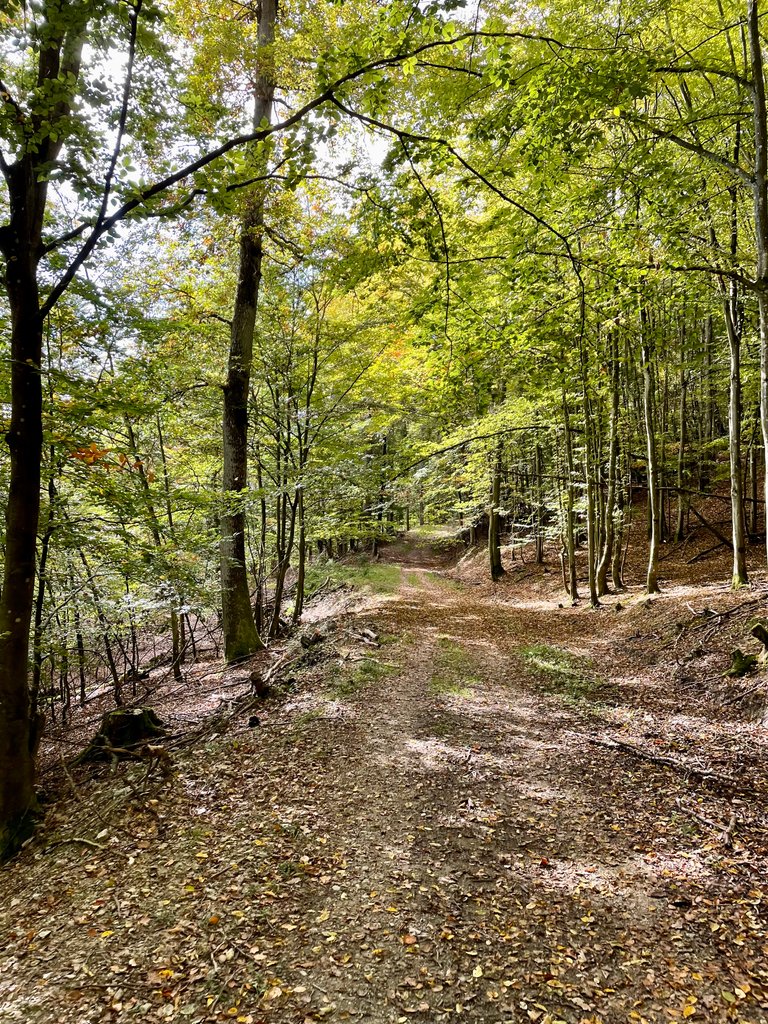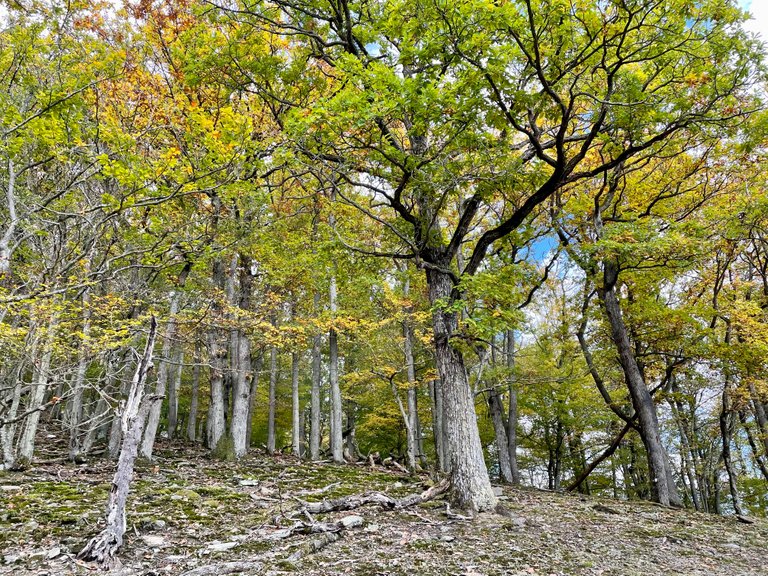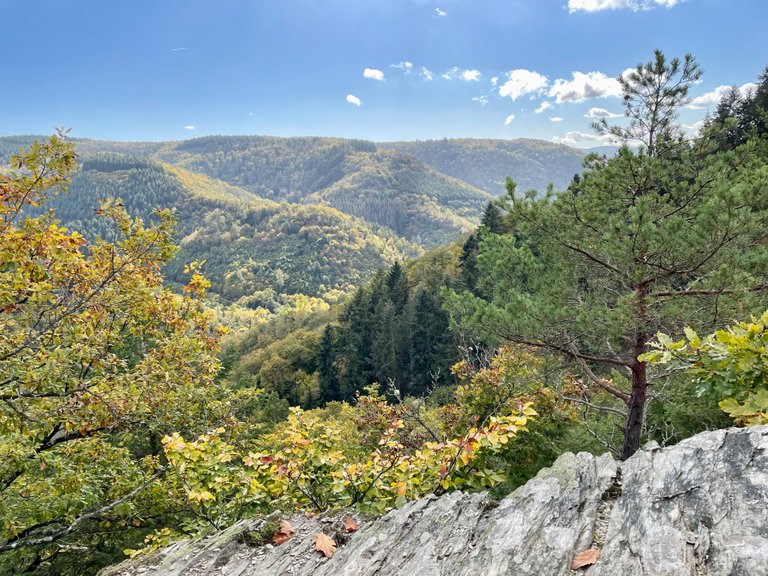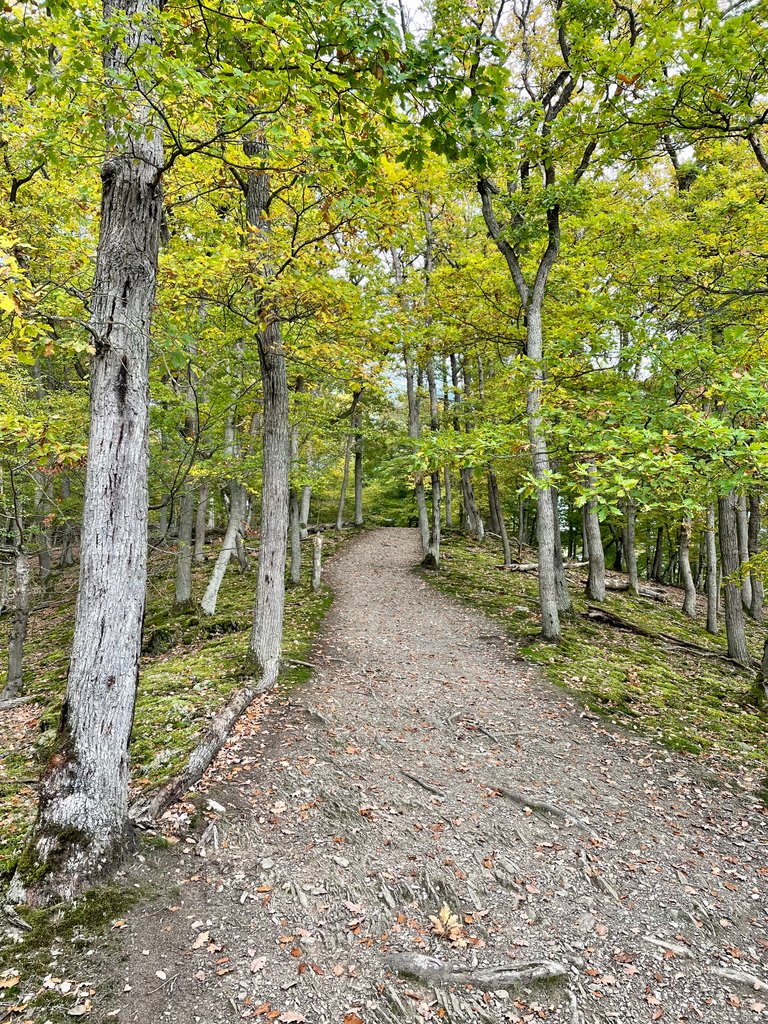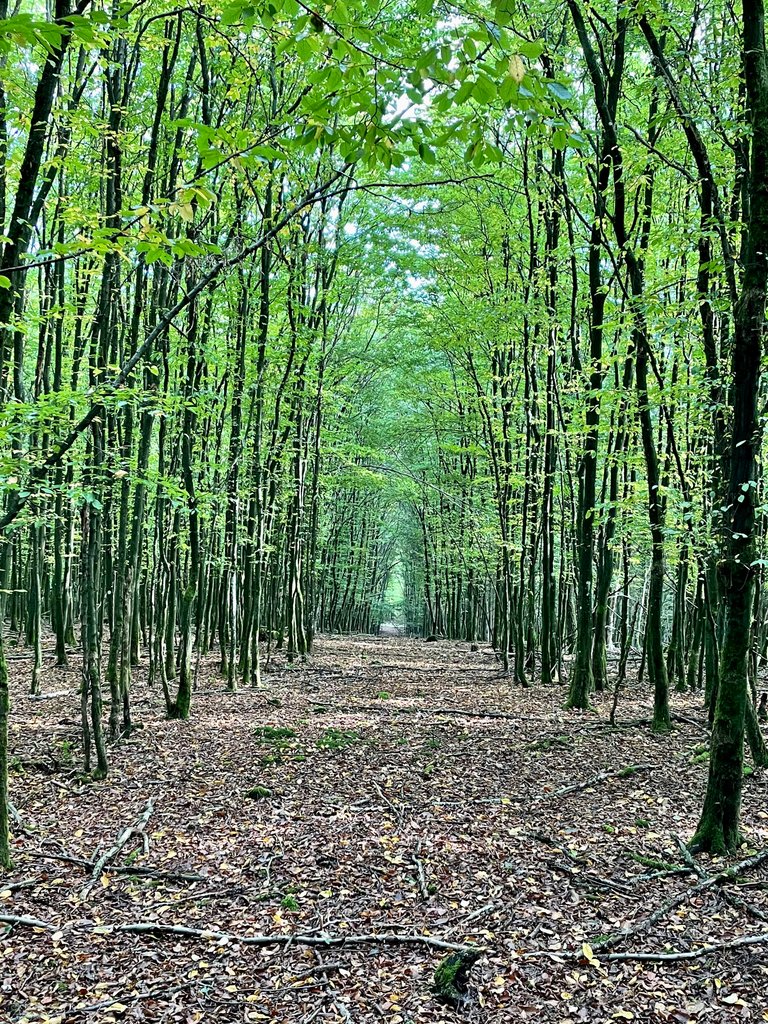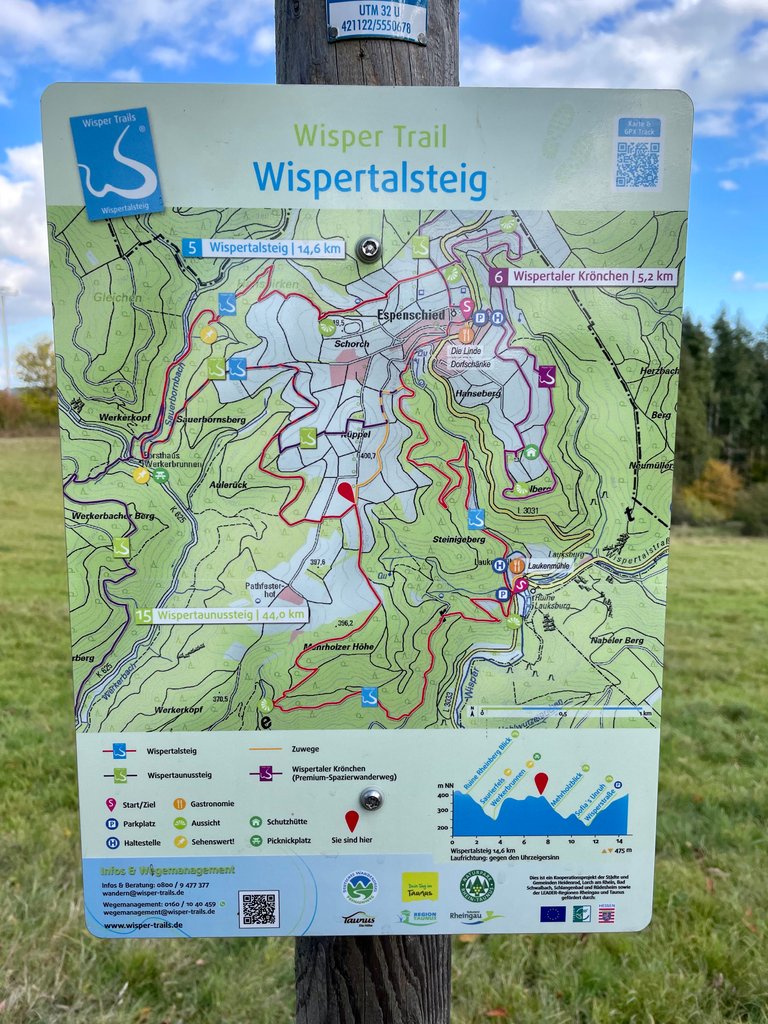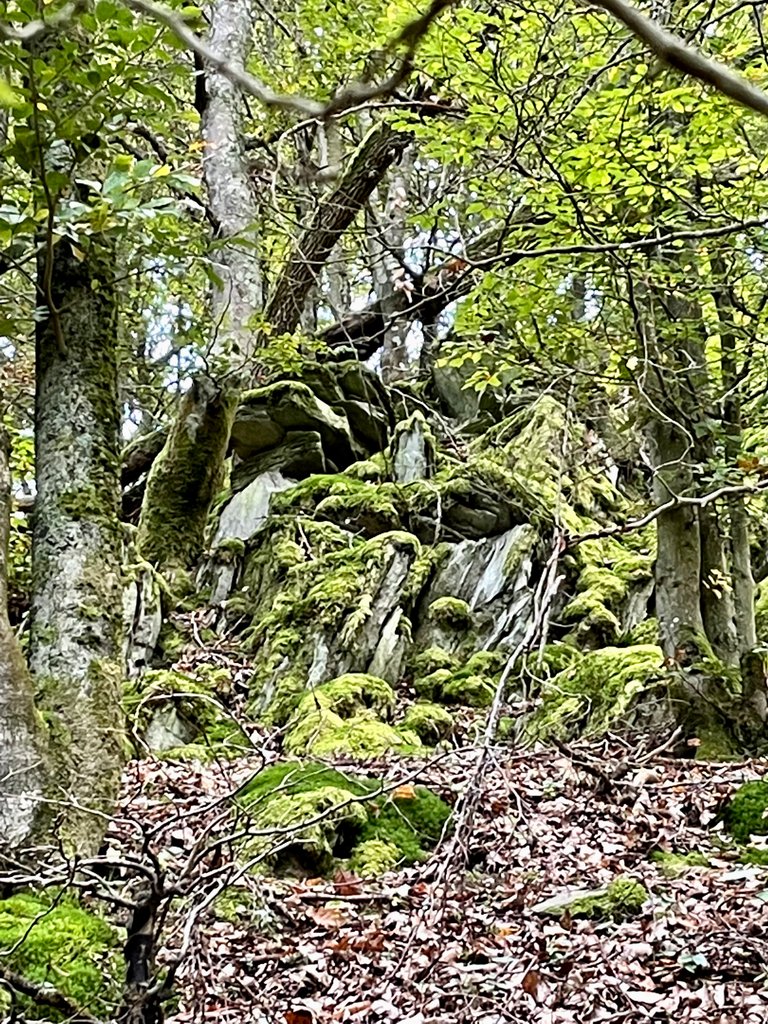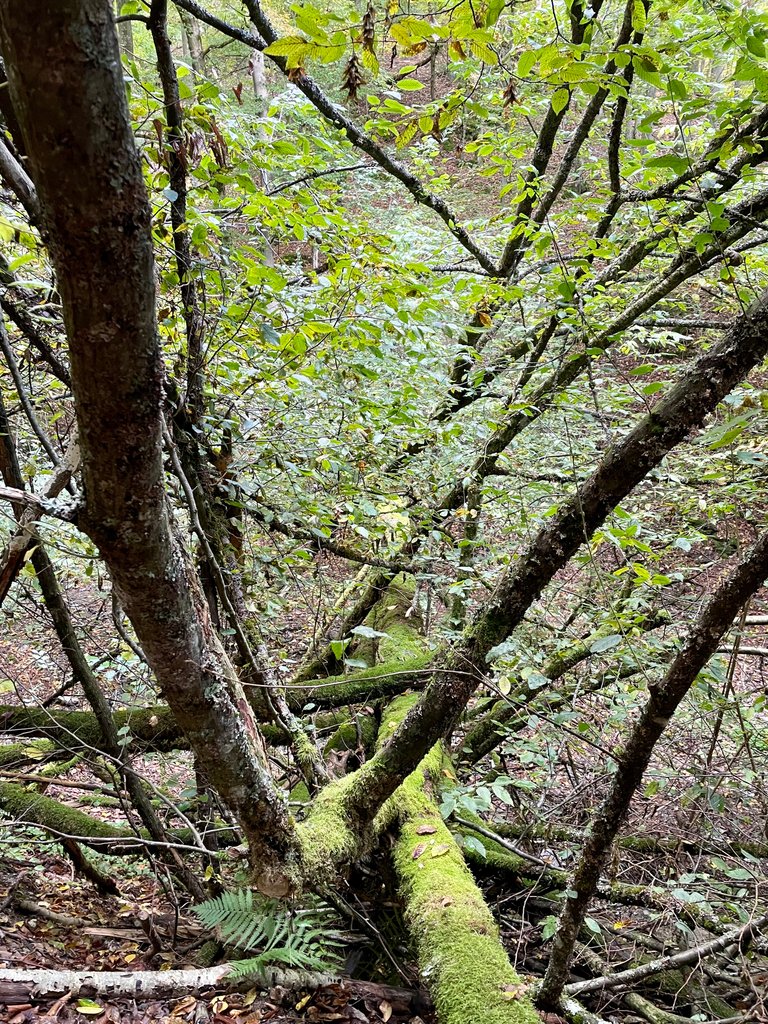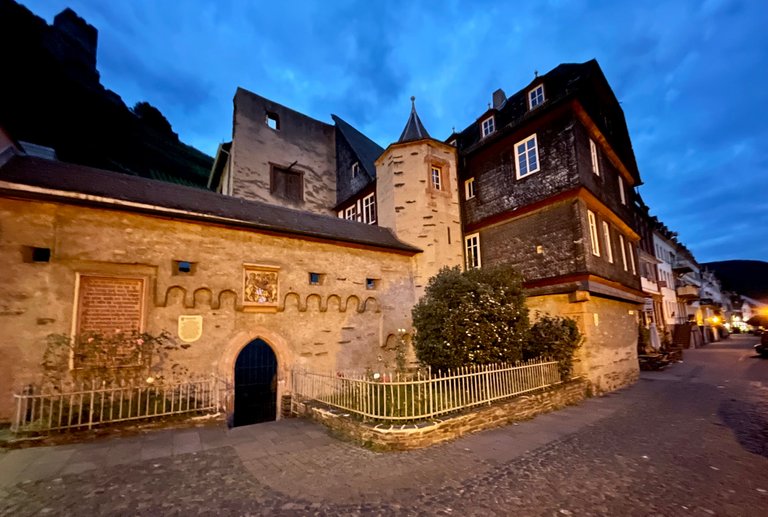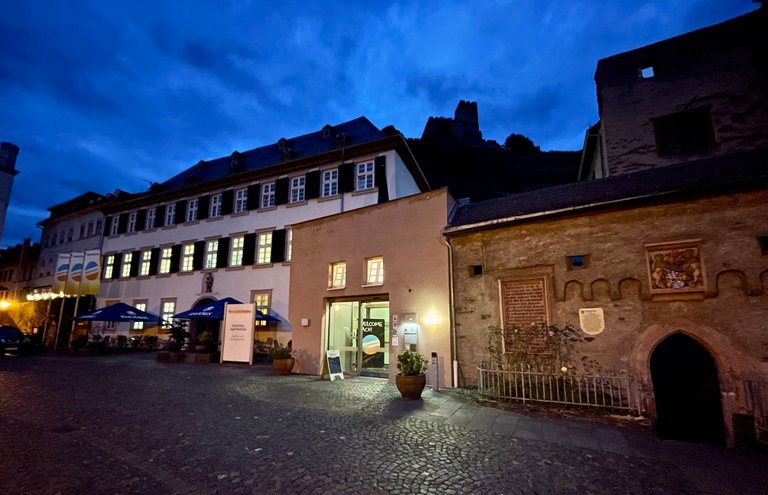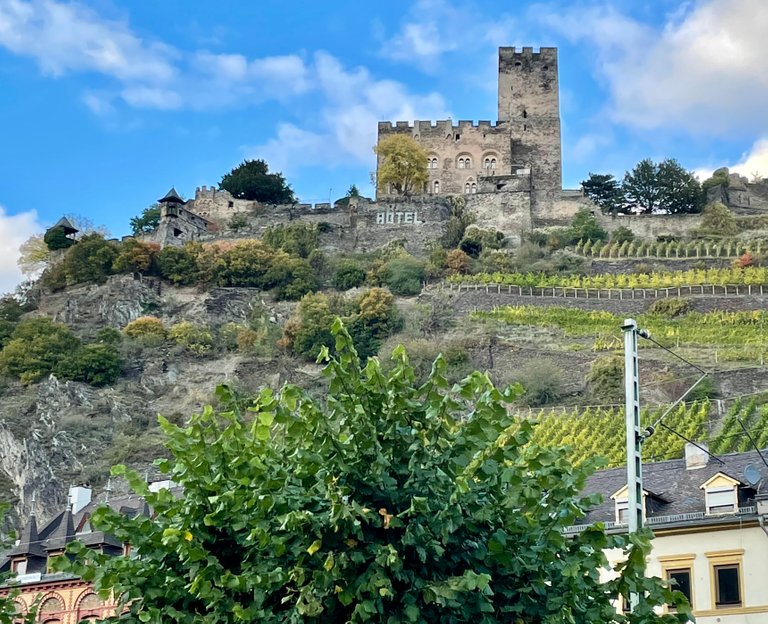 ---
---