PukuConcurso : La Voz Cantante 38 - FLAMINGO / La Vida Boheme (COVER) - @lyon-89🎶🎙
---

Saludos hermanos, como ya es costumbre, les traigo un cover de una gran banda llamada LA VIDA BOHEME, este tema FLAMINGO me parece una bu8ena ingeniería musical a nivel de arreglos, letra y voces, a pesar de parecer sencilla, la atmosfera y el concepto que contiene sigue siendo demasiado bueno, estoy dándole un poco de descanso a mi computadora ya que le he estado exigiendo mas de lo normal, como ya saben, también hago temas instrumentales, entonces para hacer algo mas suave, posiblemente me escuches mas haciendo trabajos de este tipo. Con mucho cariño he trabajado esta presentación para hacerla lo mas precisa y agradable posible para que pueda ser también muy digerible al oído, no soy el mejor cantante, pero intento hacer lo mejor para ustedes, gracias escuchar, un abrazo.
Greetings brothers, as usual, I bring you a cover of a great band called LA VIDA BOHEME, this song FLAMINGO seems to me a good musical engineering at the level of arrangements, lyrics and voices, despite seeming simple, the atmosphere and the concept that it contains is still too good, I'm giving my computer a bit of a break since I've been demanding more from it than usual, as you know, I also do instrumentals, so to make something smoother, you may hear me more doing works of this type. With great affection I have worked on this presentation to make it as precise and pleasant as possible so that it can also be very digestible to the ear, I am not the best singer, but I try to do the best for you, thanks for listening, a hug.

VERSION ORIGINAL🎶🎶
FLAMINGO
LA VIDA BOHEME
Si te tumba el mar abierto y el odio te ciega,
Yo estaré ahí con balsas y un millón de velas,
Porque cargas un morral de miedo
Y la montaña no sosiega,
Y aunque a veces te moleste yo aún te haré la cena
Otra vez
Si la espera te entierra en una condena,
Con palas construiré castillos de arena,
Y el "¿qué pasa?" te molesta,
Y te pulsa el pecho como una avalancha,
Y aunque a veces te moleste nunca te abandonaré
Otra vez
Tú eres mi calma, tú eres mi calma,
Tú eres mi calma, tú eres mi calma.
Letra tomada de https://www.letras.com/la-vida-boheme/1791057/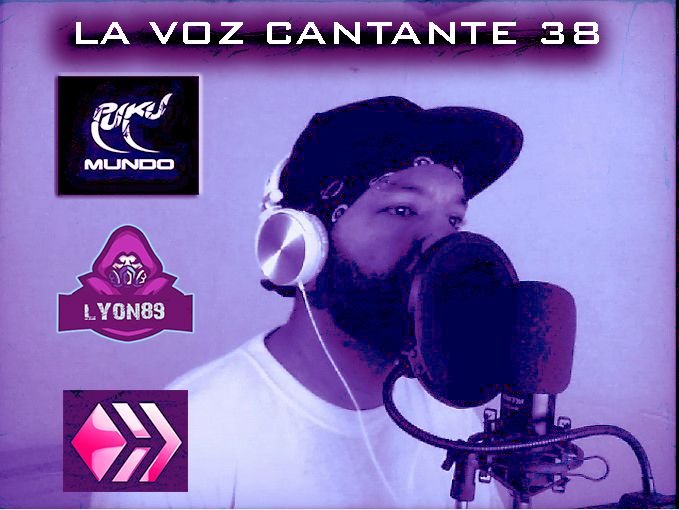 Gracias por tu apoyo ❤
---
▶️ 3Speak
---
---