Taylor Swift Filmmaking debut "All Too Well: The Short Film" Review [ENG/ESP]
Hello Hive Community !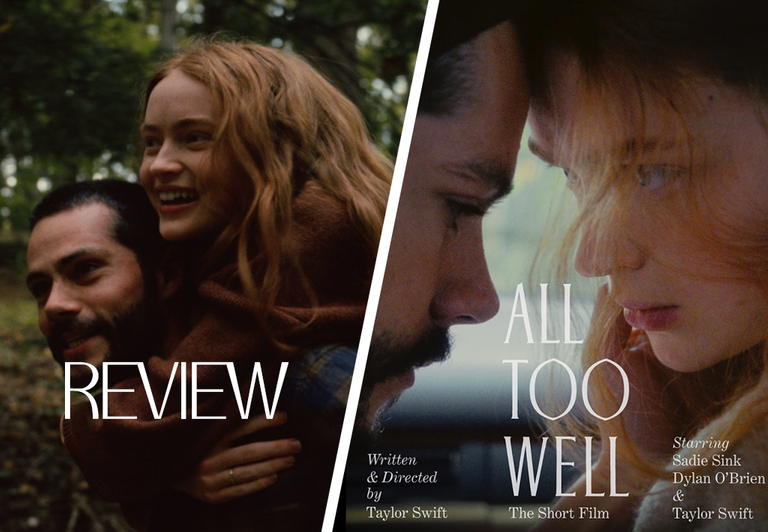 En propósito al lanzamiento de RED (Taylor's Version) la cantante y compositora Taylor Swift sorprendió no solo a sus fans sino que a muchos fans del cine y música al revelar el estreno de un cortometraje escrito y dirigido por ella misma inspirada en su canción
All Too Well
, que a su vez está basado en experiencia reales vividas por la cantante a inicios de su adultez
On the occasion of the release of RED (Taylor's Version), singer and songwriter Taylor Swift surprised not only her fans but also many music and film fans by revealing the premiere of a short film written and directed by herself inspired by her song All Too Well, which in turn is based on real experiences lived by the singer in her early adulthood.
---

---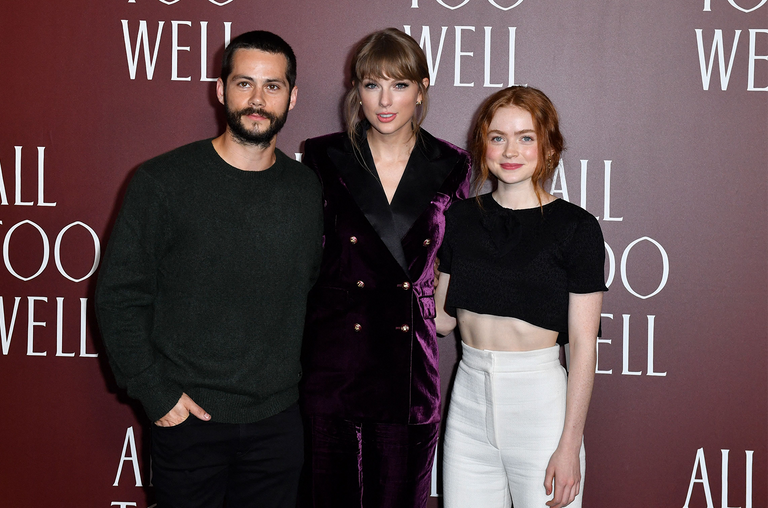 Source
Con las actuaciones de Sadie Sink, también conocida por su participación en Stranger Things y el actor Dylan O'Brien, el protagonista de la famosa trilogía Maze Runner, ambos actores protagonizan un romance malsano, con muchos altibajos y con una significante diferencia de edad en el que Taylor busca dar vida nuevamente a uno de los momentos en su vida que inspirarían algunos de sus más grandes éxitos, su pasada y controversial relación con el actor Jake Gyllenhaal
Starring Sadie Sink, also known for her role in Stranger Things, and actor Dylan O'Brien, the star of the famous Maze Runner trilogy, both actors star in an unhealthy romance with many ups and downs and a significant age difference in which Taylor seeks to bring back to life one of the moments in her life that would inspire some of her greatest successes, her past controversial relationship with actor Jake Gyllenhaal.
---

---
El cortometraje cuenta con una duración de 14 minutos (incluyendo los créditos a aquellos que participaron en su realización) en el que busca narrar mayormente la historia a través de la versión de 10 minutos de su canción "All Too Well" y uno que otro dialogo al comienzo y en la parte más crucial de la producción, con el cortometraje mayormente transcurriendo en un entorno otoñal y cálido y luego el final muchos años después de terminada la relación representado por el invierno fue un lindo detalle para describir el inicio esperanzador y lleno de amor de un romance que poco a poco va deteriorándose hasta volverse un ambiente frío y doloroso. Si bien no sé hasta qué punto la historia podría adaptarse a una versión más larga, disfrute tanto del producto final que no me rehusaría a la probabilidad de ver un film de más duración (aunque seguramente perdería toda la gracia)
The short film has a running time of 14 minutes (including credits to those who participated in its making) in which he seeks to tell the story mostly through the 10-minute version of his song "All Too Well" and the occasional dialogue at the beginning and at the most crucial part of the production, with the short film mostly taking place in a warm, autumnal setting and then the ending many years after the relationship ended represented by winter was a nice touch to depict the hopeful, love-filled beginning of a romance that slowly deteriorates into a cold, painful environment. While I don't know to what extent the story could be adapted to a longer version, I enjoyed the final product so much that I wouldn't shy away from the likelihood of seeing a longer film (although it would probably lose all the fun).
---
---
Es la primera vez que la cantante se involucra de esta manera en un cortometraje y fue un resultado gratamente encantador en el que logra sumergirnos no solo en la historia si no que también en la música y creo que logro bastante bien combinar a ambos elementos al punto de que no me podría imaginar ver esta mini producción sin el acompañamiento musical y a su vez no me podría imaginar a mi misma escuchando la versión de 10 minutos de esta canción sin verme de una todo el cortometraje. Las actuaciones de Sadie y Dylan se sienten bien logradas pero sobre todo, quien cautivo mis ojos por completo fue la actriz Sadie Sink quien da vida a la versión joven de Taylor, fue un gusto total el verla actuar además de que logro por completo engancharme a la historia y sin duda espero ver más trabajos interpretados por ella.
It is the first time that the singer is involved in this way in a short film and it was a pleasantly charming result in which she manages to immerse us not only in the story but also in the music and I think she managed to combine both elements quite well to the point that I could not imagine watching this mini production without the musical accompaniment and in turn I could not imagine myself listening to the 10 minute version of this song without watching the whole short film. The performances of Sadie and Dylan feel well done but above all, the one who completely captivated my eyes was the actress Sadie Sink who gives life to the young version of Taylor, it was a total pleasure to see her acting plus she managed to completely hook me into the story and I certainly hope to see more works interpreted by her.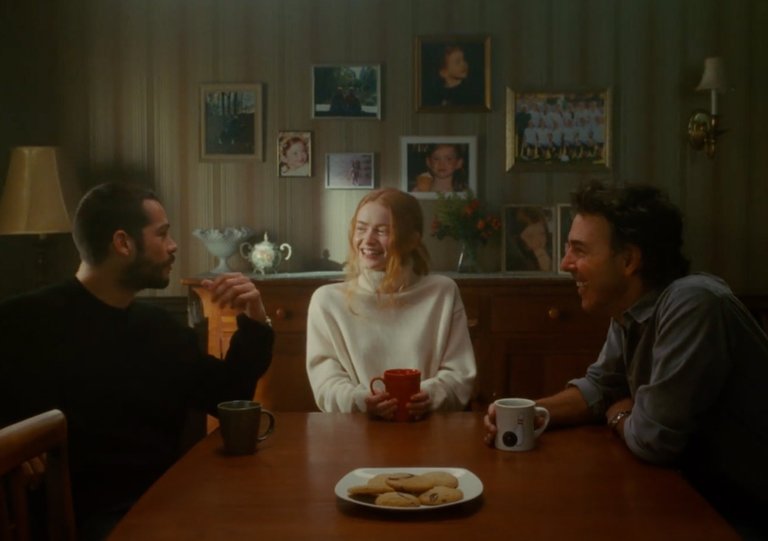 Source
---

---
Así que si, si no has visto "All Too Well: The Short Film" quizás deberías darle una oportunidad si tienen algún momento libre. Muchas gracias por leer! Cualquier consejo es más que bienvenido
So yes, if you haven't seen "All Too Well: The Short Film" maybe you should give it a chance if they have any spare time. Thanks so much for reading! Any advice is more than welcome
---

---

---
---