Can you have hobby as a minimalist?
No....
Well. It depends on who you ask but some extreme ones would say no, because some hobby requires things and that adds clutter.
But to me, YES, a big yes that you can have a hobby or hobbies.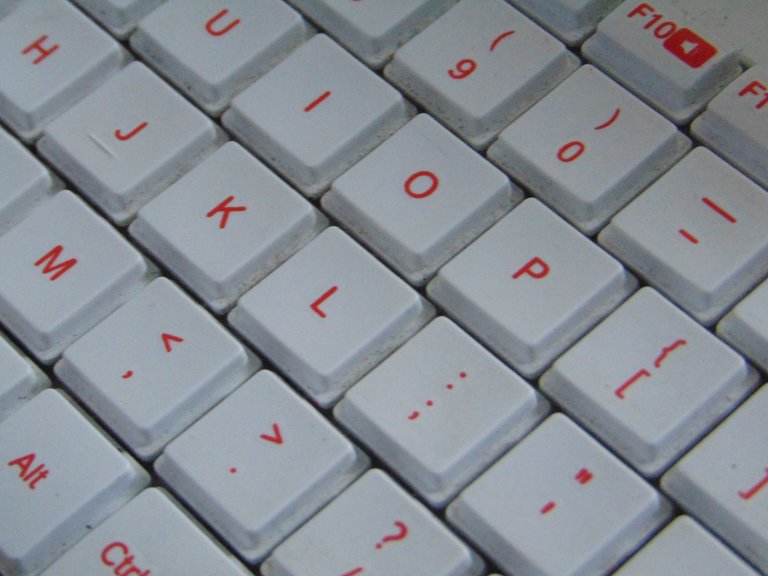 There are many alternative hobbies that won't require you to own things but even if it is, why not? as long as you are sensible about it.
Personally, I have too many hobbies. Often these hobbies are not something that I only enjoy doing but after a while, I make money from it. I personally think it is important for a person to have a hobby or hobbies. Having something outside our main passion or work has many benefits. I am sure we all can agree on that.
Anyhow, since I view minimalism as all-encompassing-lifestyle(not limited to things) and also a lifestyle to make myself a better person, hobbies are crucial.
From my hobbies, I learn new skills that would either make myself better in terms of health or a financial success. So, it's a win-win situation. But again, as a minimalist there are something that I learned to be mindful about.
Learning How To Manage Hobbies
In the past I grew up having too many hobbies but never learned how to manage it all. I would have different items for my hobby that would clutter my room. It was all chaotic and in the end when I moved to another hobby, they all became junks. Even my books were piled up without having a proper place and left unread. The same thing with all of my other sports equipment. And only a few years ago, I donated almost all of it.
Even in the past, my laptop was so disorganized and I was not mindful about my online activity. I was online almost everyday, playing video games, coding, having way too many projects that I never even finished. I can not count how many emails I have but since I went full into minimalism, I stuck to only a few and made it easier to remember. I will discuss more on digital minimalism in the next one.
When I was still into perfectionism in minimalism, I tried not to have a hobby that would make me buy things. I read things online, I played games; all was done digitally and it wasn't fun.
Only about two years, I learned that it's okay to have a hobby that makes me buy things as long as I am sensible about it.
Buy the necessary and have a goal
One of the tricks I do is to buy the necessary and have a goal. It seemed strange for a hobby to have a goal but it just makes sense. Let's say if I want to create an app, I would have to finish it and then let it go, I either publish it on github or just delete it after. The same way when I decided to paint. Instead of leaving it unfinished, I finish it and have some options; give it away or take a picture or throw it away.
Quality instead of quantity
Nowadays my hobby is swimming. With swimming, I am required to have goggles, ear plugs, and a swimming suit. They add more things into my tiny backpack. So, what I did was, I bought swimming goggles with its pouch that I could fit all necessary items for swimming on it. I also bought quality swimming equipment so that it would last longer. The same thing I learned with swimming suits. I had about 5 swimming suits and 4 of them aren't wearable anymore. They are beyond repair and I have them thrown away already. And I just got a new one and made sure that it was the highest quality I could find. It's one of the things that is aligned with minimalism; we buy quality instead of quantity.
There are many hobbies out there that don't require things.Even better if you can recycle things and use them as tools for your hobby. I grew up around the idea of recycling and that was also taught in schools. So, It was not that hard to find things to do with home objects that aren't used anymore. At some point I even tried going zero waste and I can tell you, it's really quite challenging to have 0 plastic in a day.
So, what if I grew tired of swimming, what would happen to my equipment? I would donate it or give it away. I am pretty sure there are people out there who would be interested in swimming.
Once again, being a minimalist does not stop you from having hobbies. In fact, in my opinion, because of the extra time that I have, it allows me to do so many things (red: hobby) and always makes me find newer things to do.


Don't hesitate to upvote for more content like this !

---
Mac is a jack of all trades. A typical introvert in love with literature, books, technology and philosophy. She is also so into nootropics, productivity, minimalist lifestyle, cybersecurity, and languages. Other than that, she is passionate about cooking and traveling. In her free time, she enjoys learning various things. If you like her content, don't hesitate to upvote, leave a comment or a feedback. A re-blog is also appreciated.
---
---