Culture Trip : The Longest Holiday
" What holiday do you celebrate?"
" Mostly Christmas" I replied.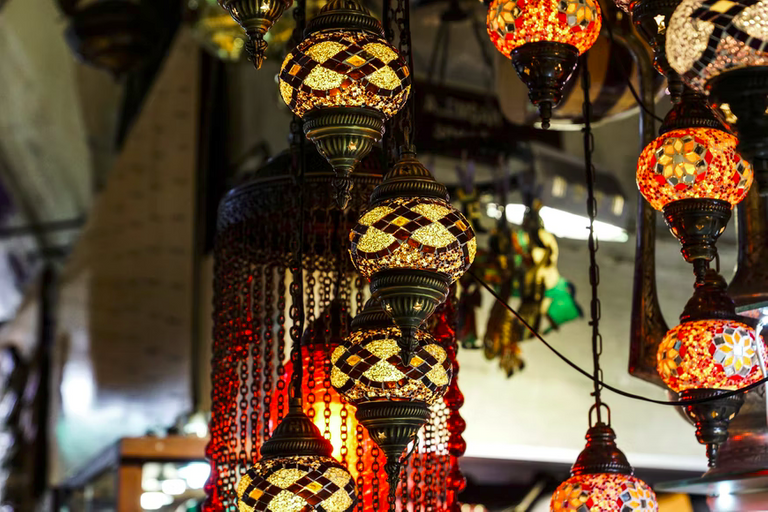 Unlike many countries in the western hemisphere that put emphasis on days leading up to Christmas and New Year, Indonesia has their long holidays during Eid. The muslim in the country celebrates their biggest day after fasting for a month. This holiday is anticipated by many of all ages because there are some fun traditions that happen during the main day. However, not only them benefiting from the holiday, other people who are not muslim have their chance to also have a long vacation. Eid is such a huge celebration in the country that it's always festive in islands like Java or Sumatra and even during these days stores are closed and only a few remain open. It is almost like a day where everyone gets the chance to see their family and experience togetherness. I personally do not celebrate the holiday but respecting my mom and her family, I joined the fun. There are some traditions during Eid that I used to like and still participate in for the sake of respecting the culture. Here are some that I can mention;

my "angpao" pocket with extra cute keychains cause I don't want to be basic.
In some countries, it's called eidiyah but Indonesians call it "angpao" which actually is the Indonesian version of "hóngbāo". Pretty much like the Chinese during their new year, Indonesians give money that is wrapped inside a small pocket from someone of older age to the younger age but even if you are of old age and you don't have a job, sometimes you can still get "angpao". Not only within families, In Indonesia civil workers and workers also receive their bonus during Eid al-Fitr and for some, it's the only time where they get a bonus. All this leads to the next tradition, mass exodus or homecoming.
---
During this long holiday and with extra money they receive, many people get the chance to see their family. Homecoming is often done by people who work outside of their hometown. Usually, the capital of Indonesia would be slightly empty as many of its people are actually from cities around Java or even outside the island. During this long holiday, they are back to their hometown to see their family and would be back before their job starts again.
---
Not just family, during this day people visit each other's houses to catch up with life. Even if you rarely talk to your neighbor, they'd still come visit during this day. Hence why, during EID, people provide snacks, sometimes food and even money. Giving the eidi or the money isn't exclusive to family, it can also be given to neighbors, extended family or even strangers.
---
There's a saying, " It's not Eid if you're not wearing new clothes". This is why leading up to EID, people buy the latest fashion because of the tradition to wear new clothes. In some families, they even wear similar couple attire. Eid is also a huge contributor to retail and fashion industry sales.
---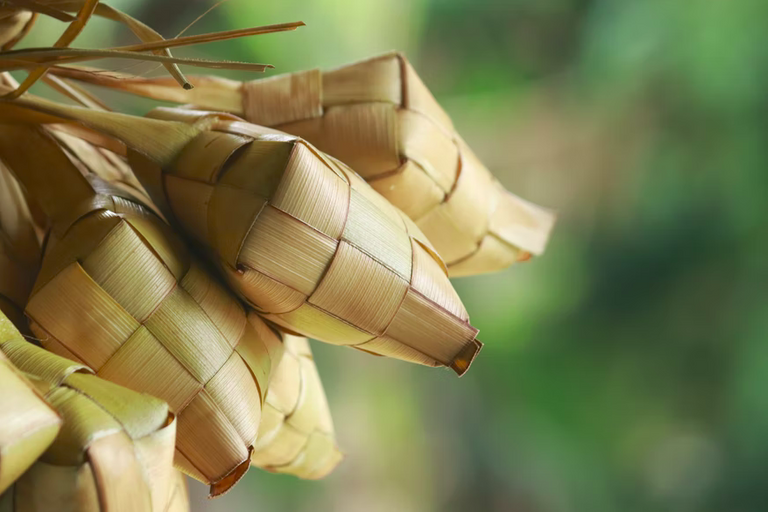 It's really optional but many families that stick to the tradition will serve ketupat, a steamed rice dish inside a young palm leaves. For the side, normally it is served with boiled egg, fried beef liver and diced potato cooked in spicy sambal.
---
I have been in the position of someone who gives "angpao" instead of being the receiving end. I always see it as paying it forward and it just feels nicer when you can contribute or give something to others. This year, I can thankfully give quite a bit to my mom which is nice. Though I do not visit the neighbors, many of my grandma's friends and even the neighbor visited my mom's house. So, we kinda had to do some snack shopping just a few days ago. Usually I don't come home during Eid ,I only come home during Christmas or the new years but since this year I was in bali and my biological dad got sick, I had to go back and get stuck until the holiday season is over. When it comes to new clothes, I always think it's an unreasonable tradition that only feeds into consumerism. However, I get it that some people only get to buy clothes or even wear nice clothes during this day. But for me and my mom, we do not follow that tradition as we buy clothes whenever we actually need one. Since my mom and my aunt work at fashion retail, it was their busiest day at their job and she told me how people could get over the top on their clothing spending. But at the same time, it's a great time for those in fashion to make some actual nice profit. Lastly with the food, it's only in recent times that I get to experience eating Eid meals. Normally, my family likes to make meatballs or something more oriental to serve during EID, however since there is a neighbor who offers their service to cook ketupat and eid meal, my mom decided to get one. So, this year I got to eat ketupat again and perhaps experienced something called, "EID tradition".
Image sources : 1. Latern by Martin Zangerl via Unspalsh 2. Ketupat By Mufid Majnun via unsplash 3. clothes by Lucas Hoang via unsplash


Don't hesitate to upvote for more content like this !

---
Mac is a jack of all trades. A typical introvert in love with literature, books, technology and philosophy. She is also so into nootropics, productivity, minimalist lifestyle, cybersecurity, and languages. Other than that, she is passionate about cooking and traveling. In her free time, she enjoys learning various things. If you like her content, don't hesitate to upvote, leave a comment or a feedback. A re-blog is also appreciated.
---
---