Market Friday Story :The Cost Of Groceries And Healthy Eating During Greedflation
Does your grocery shopping habit change during greedflation?
I notice that people have been talking about the rising cost of food and general goods. This phenomenon seems to have been happening globally and for some of us is affecting the way we shop and do groceries. I particularly don't follow much of the price of food but for all I know, eggs are among the few staple foods that I follow. For example, last year, the price of a carton egg was hovering around 17000IDR and now it's around 22000 and even 27000 in some places. Last Friday, I went to the grocery doing my weekly runs and noticed that now, $50 isn't quite enough to feed 3-4 persons at home as I live with my mom, grandma , and my cousins. In the past, that much money was able to fill up my cart with a lot of things but now to maintain a healthy eating, balanced carb, protein, and vitamins, I have to think twice when doing my grocery shopping.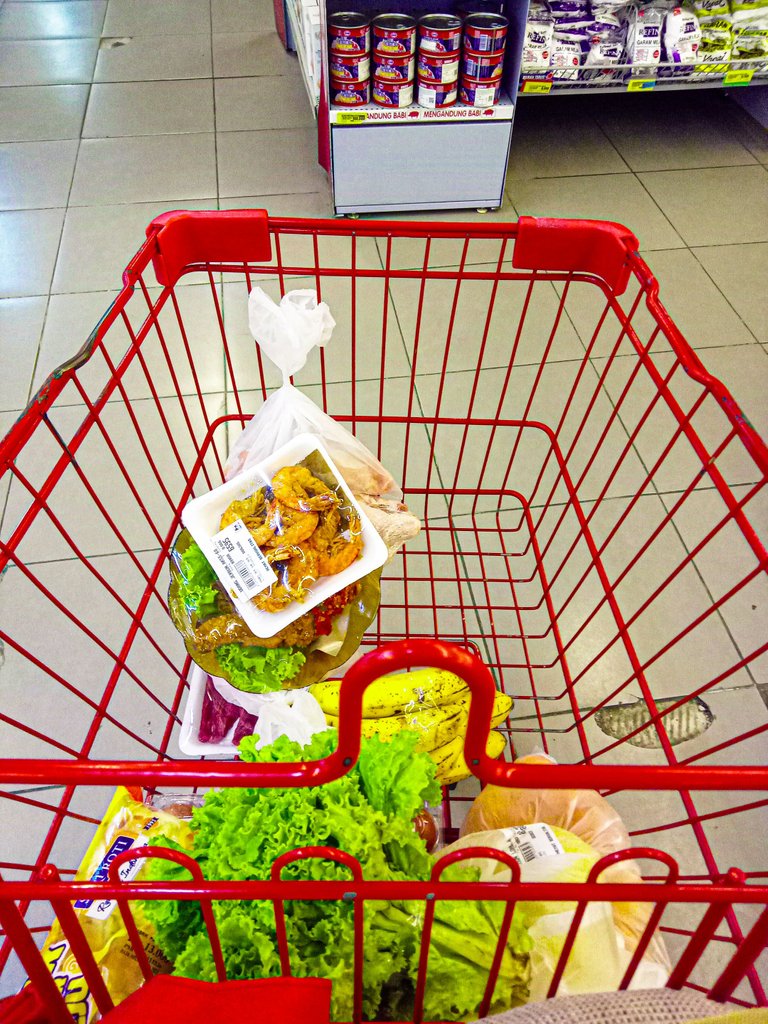 Unlike in the past where I did not bother to count my groceries or make notes, these days I make sure to stick with a budget. The most common staple in our house is rice but for me, since I don't eat them too often, it sort of helped with my budget. We don't necessarily buy the bigger sack but smaller ones that would be enough for a week. My favorite thing to do when grocery shopping is seeing the fresh sections.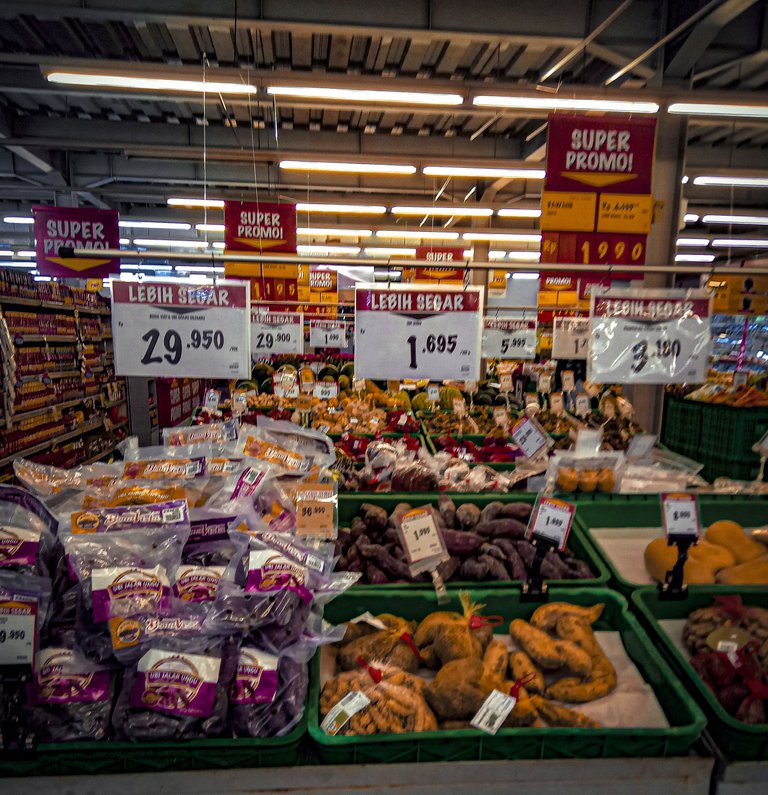 To stretch the money and make sure we are all having some sort of veggies and fruits, the store has this cut up section of fruits that costs a fraction of what I could buy. In our house, we are taught to buy enough and not too much as it could lead to waste. So buying these multiple smaller cut up veggies will give us not only variety but also avoiding waste.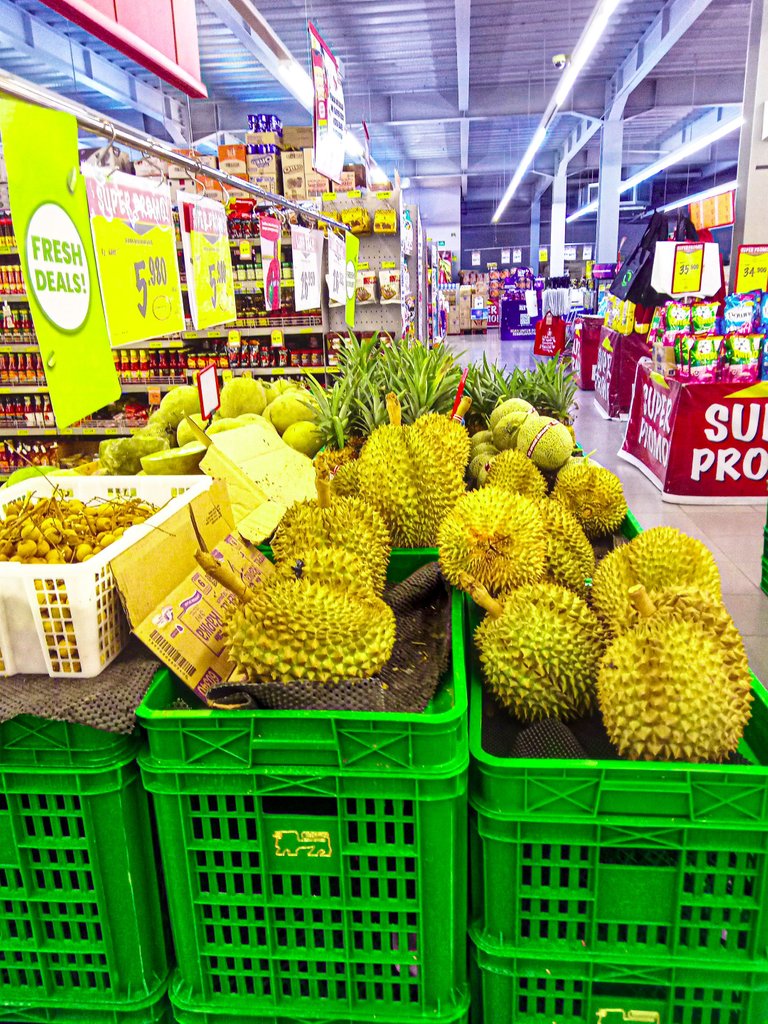 This grocery shopping is great when it comes to fresh vegetables and meat. The meat is hygienic and is neatly arranged and presented. For my family, we also like to buy a whole chicken and a few pounds of meat. Usually my mom would come up with a meal plan and so do I. What I eat is the most different compared to the other family members here and honestly, I swapped a little bit of my protein. In the past, I could eat steak almost everyday as I also trained at the gym but now, it's only 2-3 times a week with chicken as my other variety. And like I said, $50 isn't filling up my cart anymore like it used to.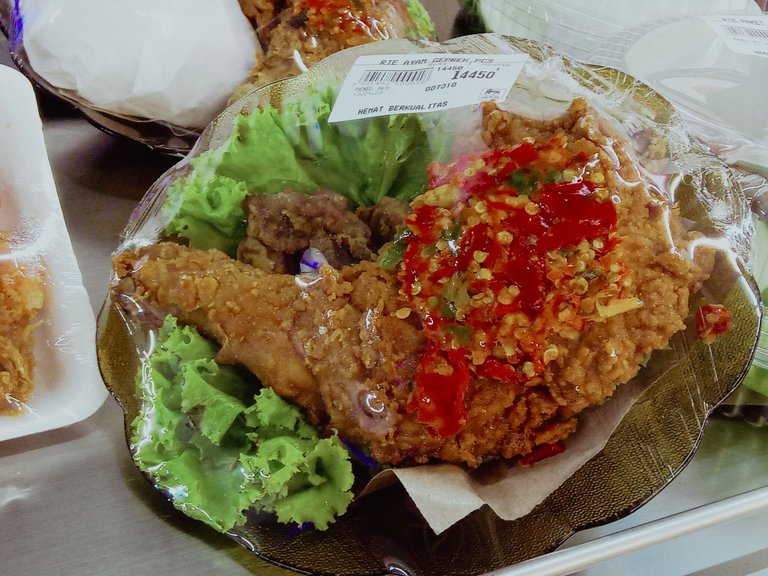 In this store, they also have ready meals and it always looks scrumptious. I usually buy the smaller fish that I eat as a snack. They cost less than $1 so it's fine and it includes in my snack budgeting as even though I don't eat, I still snack on protein or fish most of the time. I think budgeting really helps and living with my family not only help me save but also gives me a sense of how much things cost and a bit more responsibility in comparison to when I was living alone. I simply gave my mom enough money to eat for a week and for me,I would simply order. Everything is certainly quadruple more expensive but since living with them again, it was nice to know how much things actually cost and realistically how much we all need to eat. During this potential inflation and greedflation, I have told my mom that though we need to save up more, eating healthier is something we can not sacrifice. I personally cut some of my "fun" expenses and allocated more to savings and healthy eating recently. I also shop even more mindfully and also stick to some sort of budget instead of going overboard.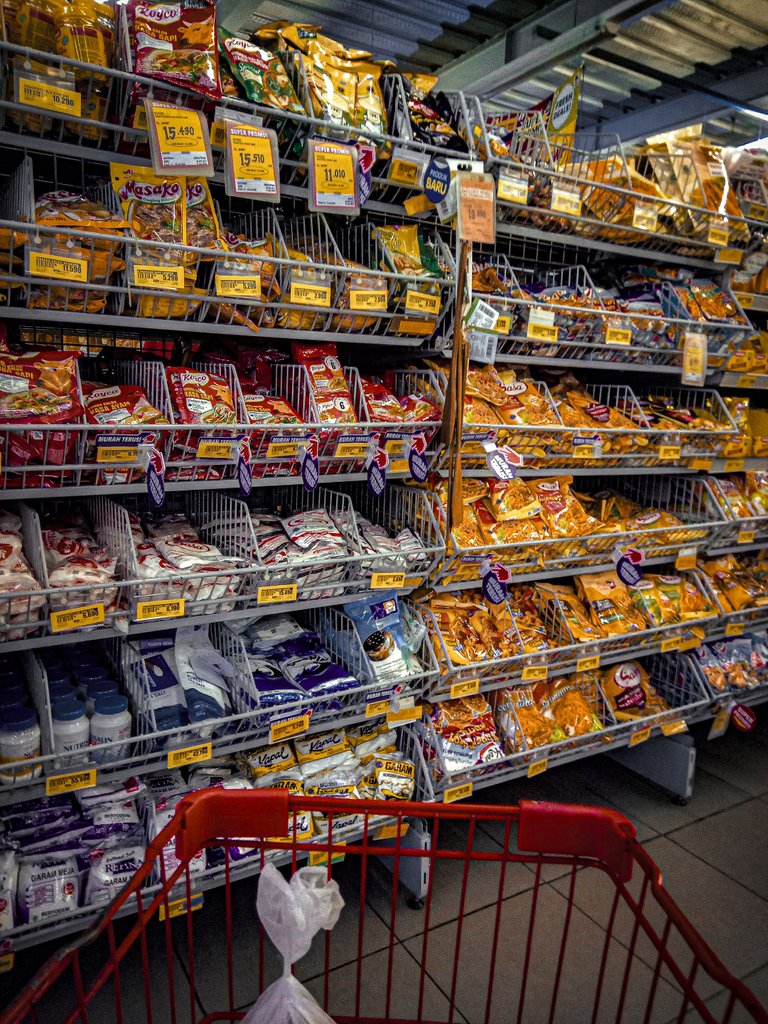 Another way of combating this is that I told my mom that we'll be growing a few basic vegetables and spices. It's nice to have a small patch that would help us cut costs on spices. We already have some basic spices in our garden but we certainly need more, especially these days. All in all, I think that my personal shopping habit changed quite a bit in terms of things that I buy and swap for more reasonable options. What about you? Do you make some adjustments too?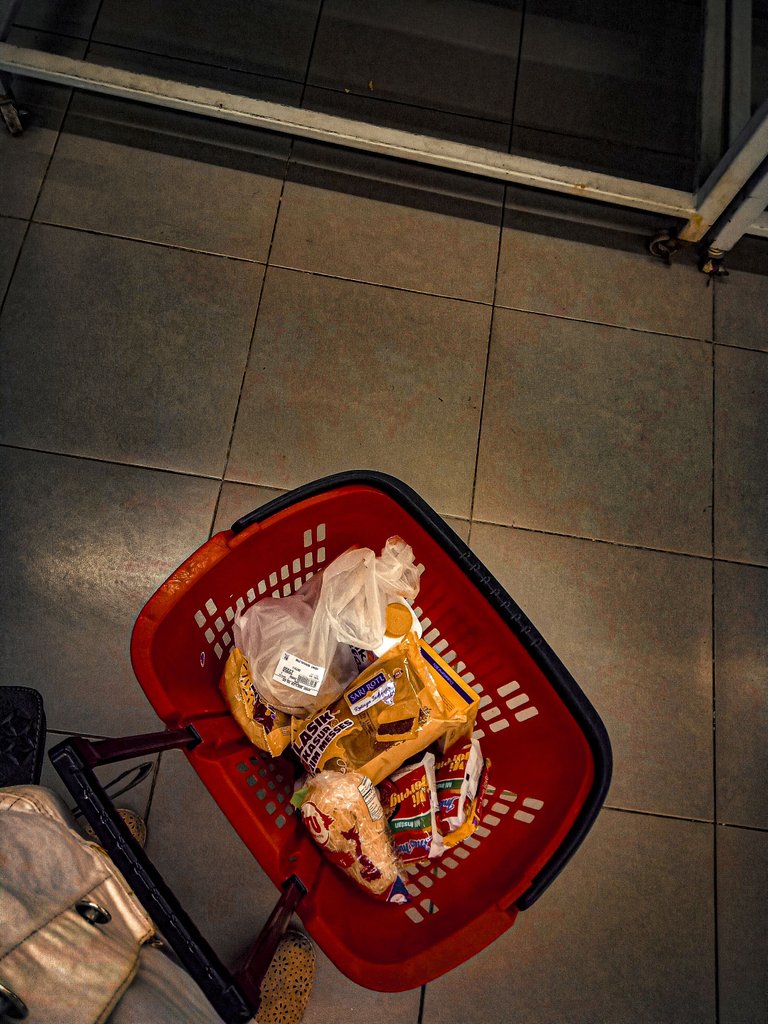 This post was also written inspired from @phoenixwren. I left a comment on her post and I ranted away because it resonated with me & today, I am also sharing my experiences with it.

Don't hesitate to upvote for more content like this ! You can also support me below!

---
𝘔𝘢𝘤 𝘪𝘴 𝘢 𝘴𝘦𝘭𝘧-𝘦𝘮𝘱𝘭𝘰𝘺𝘦𝘥 𝘯𝘪𝘯𝘫𝘢 & 𝘤𝘰𝘧𝘧𝘦𝘦 𝘤𝘰𝘯𝘯𝘰𝘪𝘴𝘴𝘦𝘶𝘳 . 𝘈 𝘵𝘺𝘱𝘪𝘤𝘢𝘭 𝘪𝘯𝘵𝘳𝘰𝘷𝘦𝘳𝘵 𝘪𝘯 𝘭𝘰𝘷𝘦 𝘸𝘪𝘵𝘩 𝘭𝘪𝘵𝘦𝘳𝘢𝘵𝘶𝘳𝘦, 𝘣𝘰𝘰𝘬𝘴, 𝘵𝘦𝘤𝘩𝘯𝘰𝘭𝘰𝘨𝘺 𝘢𝘯𝘥 𝘱𝘩𝘪𝘭𝘰𝘴𝘰𝘱𝘩𝘺. 𝘛𝘩𝘪𝘴 𝘪𝘴 𝘩𝘦𝘳 𝘱𝘦𝘳𝘴𝘰𝘯𝘢𝘭 𝘣𝘭𝘰𝘨, 𝘢 𝘳𝘦𝘧𝘭𝘦𝘤𝘵𝘪𝘰𝘯 𝘰𝘧 𝘩𝘦𝘳 𝘸𝘢𝘯𝘥𝘦𝘳𝘭𝘶𝘴𝘵 𝘢𝘯𝘥 𝘵𝘩𝘪𝘳𝘴𝘵 𝘧𝘰𝘳 𝘬𝘯𝘰𝘸𝘭𝘦𝘥𝘨𝘦. 𝘚𝘩𝘦 𝘰𝘧𝘵𝘦𝘯 𝘤𝘰𝘷𝘦𝘳𝘴 𝘣𝘰𝘰𝘬𝘴, 𝘮𝘰𝘷𝘪𝘦 𝘢𝘯𝘥 𝘴𝘦𝘳𝘪𝘦𝘴 𝘳𝘦𝘷𝘪𝘦𝘸𝘴, 𝘵𝘦𝘤𝘩 𝘳𝘦𝘷𝘪𝘦𝘸𝘴 𝘢𝘯𝘥 𝘵𝘳𝘦𝘯𝘥𝘴, 𝘱𝘩𝘰𝘵𝘰𝘨𝘳𝘢𝘱𝘩𝘺, 𝘢𝘯𝘥 𝘱𝘦𝘳𝘴𝘰𝘯𝘢𝘭 𝘥𝘦𝘷𝘦𝘭𝘰𝘱𝘮𝘦𝘯𝘵. 𝘖𝘯𝘤𝘦 𝘪𝘯 𝘢 𝘣𝘭𝘶𝘦 𝘮𝘰𝘰𝘯, 𝘺𝘰𝘶 𝘤𝘢𝘯 𝘧𝘪𝘯𝘥 𝘩𝘦𝘳 𝘵𝘳𝘢𝘷𝘦𝘭𝘪𝘯𝘨, 𝘪𝘮𝘮𝘦𝘳𝘴𝘪𝘯𝘨 𝘩𝘦𝘳𝘴𝘦𝘭𝘧 𝘪𝘯 𝘭𝘰𝘤𝘢𝘭 𝘤𝘶𝘭𝘵𝘶𝘳𝘦𝘴 𝘢𝘯𝘥 𝘵𝘳𝘢𝘥𝘪𝘵𝘪𝘰𝘯𝘴, 𝘢𝘯𝘥 𝘵𝘢𝘬𝘪𝘯𝘨 𝘱𝘪𝘤𝘵𝘶𝘳𝘦𝘴 𝘰𝘧 𝘵𝘩𝘦 𝘣𝘦𝘢𝘶𝘵𝘪𝘧𝘶𝘭 𝘴𝘪𝘨𝘩𝘵𝘴 𝘴𝘩𝘦 𝘦𝘯𝘤𝘰𝘶𝘯𝘵𝘦𝘳𝘴 𝘢𝘭𝘰𝘯𝘨 𝘵𝘩𝘦 𝘸𝘢𝘺. 𝘚𝘩𝘦'𝘴 𝘢𝘯 𝘰𝘤𝘤𝘢𝘴𝘪𝘰𝘯𝘢𝘭 𝘧𝘰𝘰𝘥𝘪𝘦 𝘢𝘯𝘥 𝘭𝘰𝘷𝘦𝘴 𝘵𝘰 𝘦𝘹𝘱𝘭𝘰𝘳𝘦 𝘯𝘦𝘸 𝘢𝘯𝘥 𝘥𝘦𝘭𝘪𝘤𝘪𝘰𝘶𝘴 𝘤𝘶𝘭𝘪𝘯𝘢𝘳𝘺 𝘦𝘹𝘱𝘦𝘳𝘪𝘦𝘯𝘤𝘦𝘴. 𝘍𝘰𝘭𝘭𝘰𝘸 𝘢𝘭𝘰𝘯𝘨 𝘰𝘯 𝘩𝘦𝘳 𝘢𝘥𝘷𝘦𝘯𝘵𝘶𝘳𝘦𝘴 𝘢𝘯𝘥 𝘫𝘰𝘪𝘯 𝘵𝘩𝘦 𝘤𝘰𝘯𝘷𝘦𝘳𝘴𝘢𝘵𝘪𝘰𝘯! 𝘋𝘰𝘯'𝘵 𝘩𝘦𝘴𝘪𝘵𝘢𝘵𝘦 𝘵𝘰 𝘶𝘱𝘷𝘰𝘵𝘦, 𝘭𝘦𝘢𝘷𝘦 𝘢 𝘤𝘰𝘮𝘮𝘦𝘯𝘵 𝘰𝘳 𝘢 𝘧𝘦𝘦𝘥𝘣𝘢𝘤𝘬. 𝘈 𝘳𝘦-𝘣𝘭𝘰𝘨 𝘪𝘴 𝘢𝘭𝘴𝘰 𝘢𝘱𝘱𝘳𝘦𝘤𝘪𝘢𝘵𝘦𝘥 𝘵𝘰𝘰.
---
---