One Sweet Day At Shichi Japanese Eatery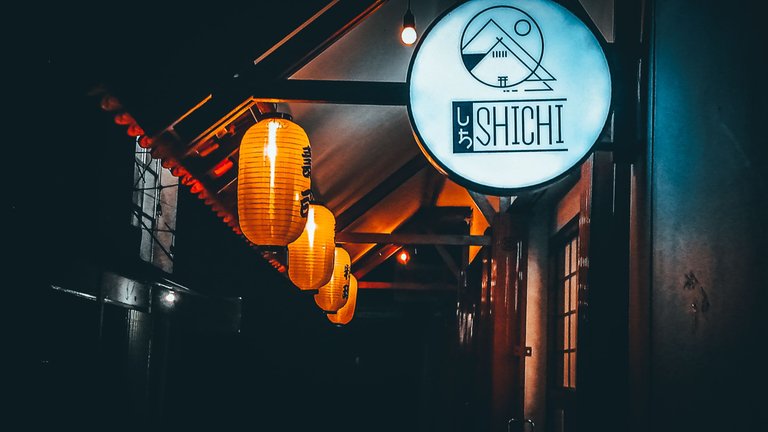 Since coming back home, I have been slacking off. I took some time just watching anime, staying away from my laptop and sleeping, a lot more than I used to. It was the moment of actual vacation to me, being home, sleeping a lot and minimizing human interaction. But that came to an end yesterday when I decided to go outside. I went with my mom to have dinner and check out a new Japanese eatery in town. I lowered my expectations knowing all the good sushis and ramen I've tried in Bali where even my japanese colleagues told me they were good(no, they are not being nice)it was actually good.
The Place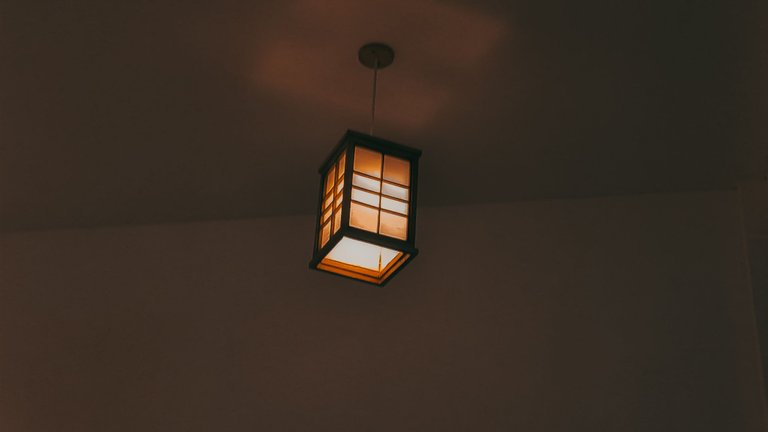 Shichi Japanese eatery is located behind a small business complex in my hometown. It was somehow a perfect location that reminds me of alleyways in Japan. Inside the place is just a small two storey building with a japanese seating and a small table downstairs. What I like about the atmosphere of the place is that it makes me look forward to better days. I like the lighting, the seating and even the choice of the wall painting was nice. Entering the place transforms me to another dimension. We ordered some sushi, ramen, katsu, and sakura matcha latte with my mom ordering a fizzy drink that has raspberry taste.
The Food
In that place, they have different types of sushi. The one below is called furikake inari. Inari is a type of sushi that uses tofu as the pockets. It was something new to me that the tofu melts in my mouth when I had the bite.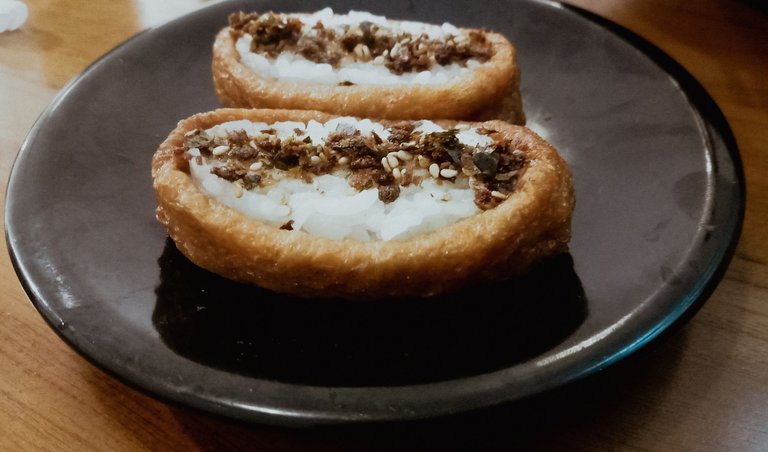 Meanwhile this one below is chuka idako sushi, a sushi with seasoned baby octopus. It was savory and a bit spicy. I like this one too as anything with octopus, I'd love it.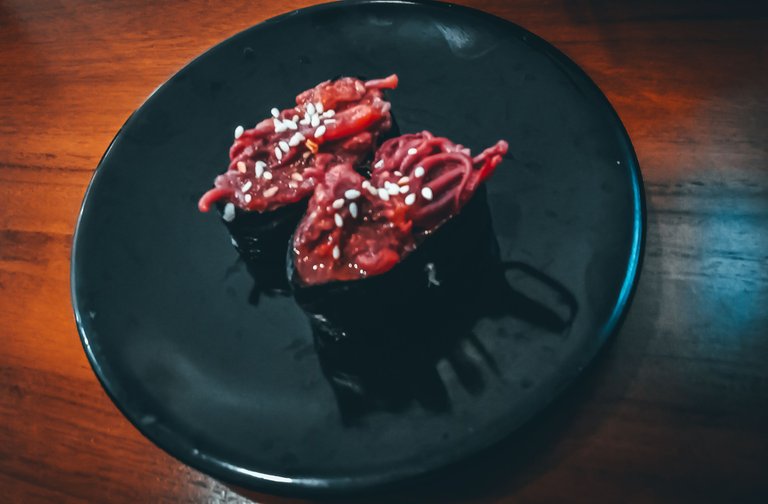 The rest of the food such as the katsu and the ramen was good enough. It was not outstanding nor that great but for the price that was offered ranging from 1$ to just 3$ were good enough with generous portions.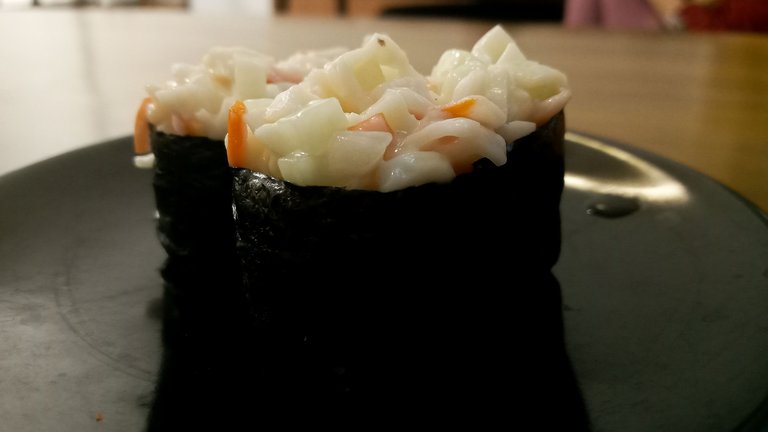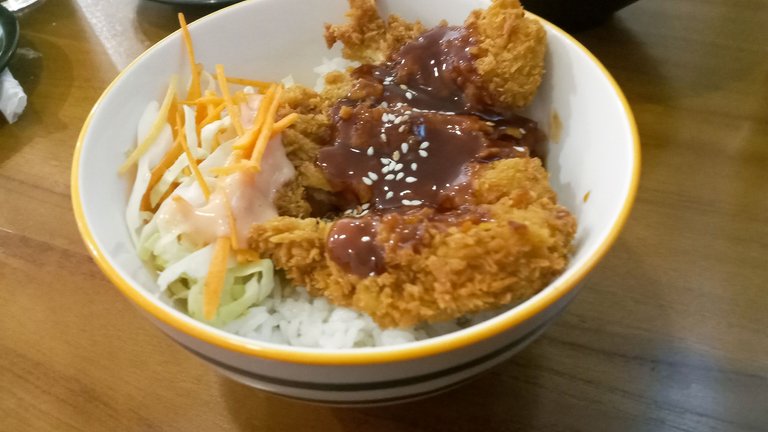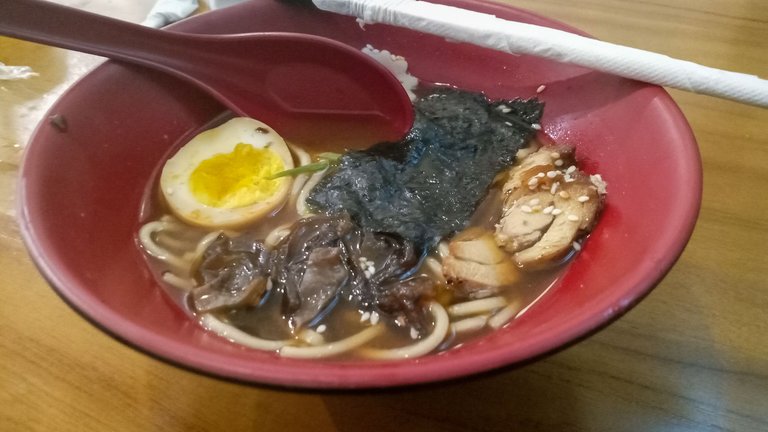 The Drinks
Drinks are phenomenal in this place. They have many selections ranging from coffee to non-coffee to fizzy drinks and mocktails. This one below is the raspberry fizzy drink that my mom ordered and tasted really good. Meanwhile, I ordered the sakura matcha latte and they even sprinkled loose tea on top of it as a decoration. As you can see below, they look that good.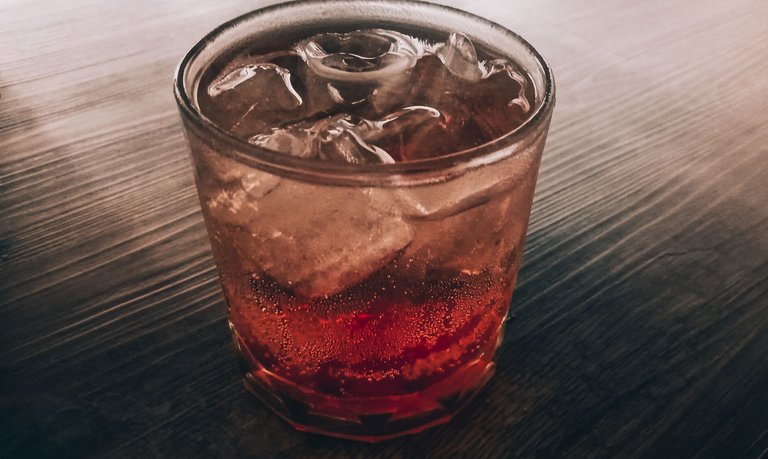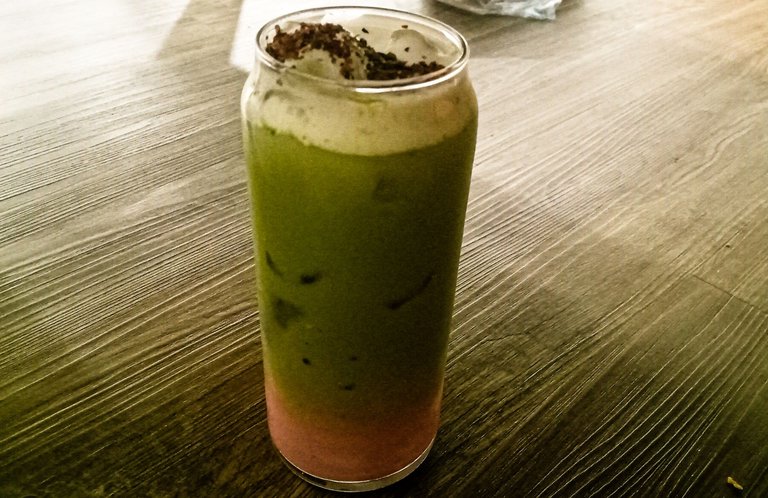 Overall, I would rate the food somewhere in the lower 3 but the place was in 3.5. It's small but has a good vibe. Even my mom enjoyed eating here and we were looking forward to going to an actual japanese place with similar seating and eating experience. Just enough people in the background are chatting away while I write in front of the screen and my mom is busy listening to some channels talking about cosmic stuff.

Don't hesitate to upvote for more content like this !

---
Mac is a jack of all trades. A typical introvert in love with literature, books, technology and philosophy. She is also so into nootropics, productivity, minimalist lifestyle, cybersecurity, and languages. Other than that, she is passionate about cooking and traveling. In her free time, she enjoys learning various things. If you like her content, don't hesitate to upvote, leave a comment or a feedback. A re-blog is also appreciated.
---
---