beauty of the scenery
Hi all friends!!!
On this occasion I want to write about the beauty of the scenery. This afternoon I went for a walk alone towards the sea and rice fields. I'm very bored at home, so I want to entertain myself in the fields and the sea. After taking a shower, I went for a walk alone. As time went on, I arrived at the sea.
The atmosphere of the sea is very beautiful and the water is very blue so that it makes my mind very calm without any burden after entertaining myself like this. While sitting beside the sea, I enjoyed the dumplings that I bought nearby, moreover eating them when it was hot the taste was really good and the wind was also very strong.
After eating the meatballs, I immediately went home because I really wanted to see the beauty of the rice fields near my hometown. Arriving at the rice fields, I stopped briefly while looking at the beautiful sunset, especially the clouds that were so perfect on the hill. The rice fields that surround these hills are so beautiful that it makes you want to linger here.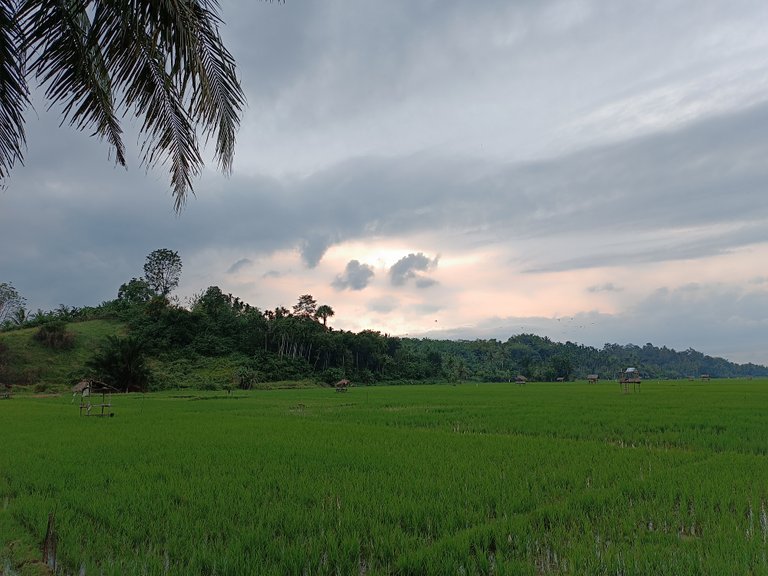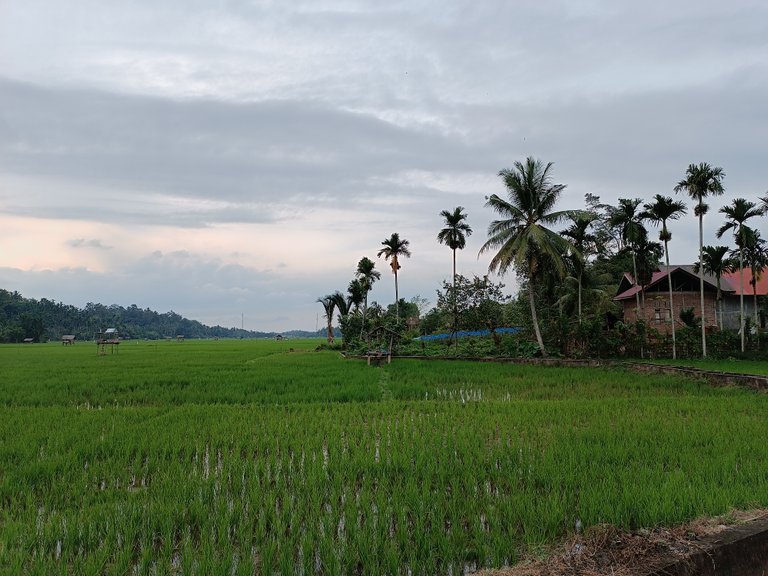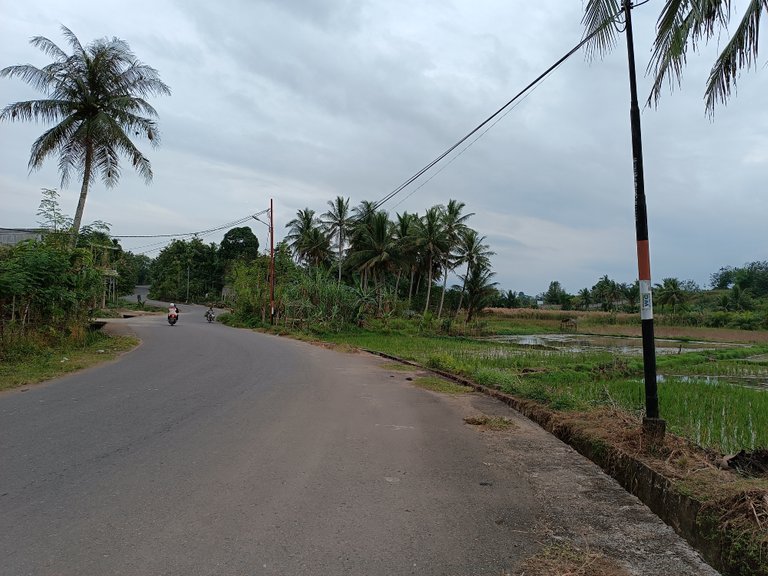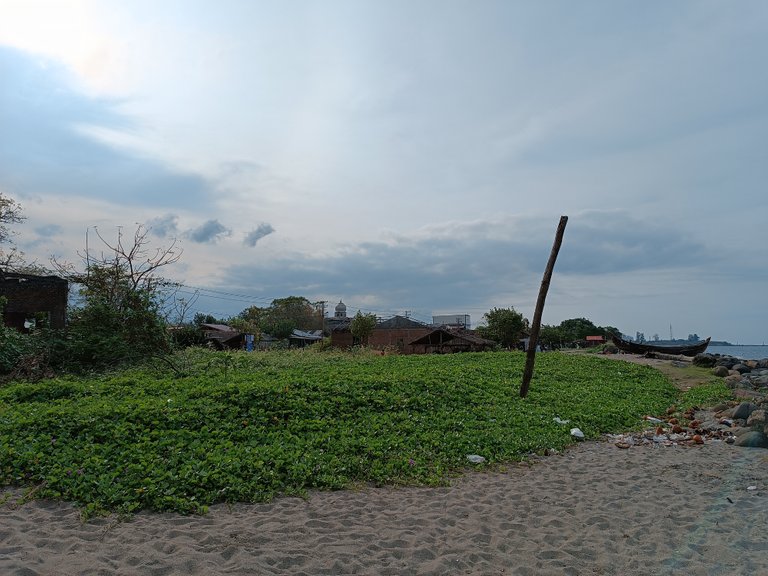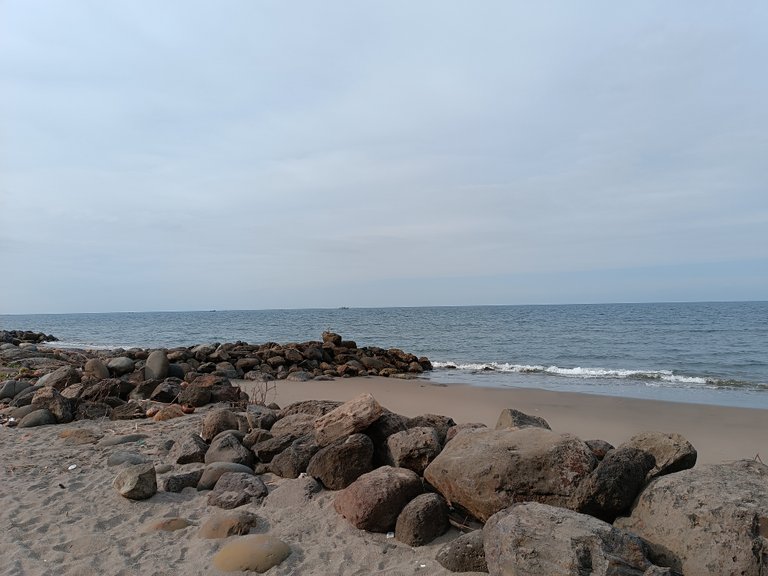 The rice fields are so green that at times like this it is phenomenal and perfect. It's not just me who sees this beauty, but there are also some people who stand beside the road and some who go here to visit their rice fields. This rice field is also a long-term asset for us if we buy it. As time went on, I finally went home because it was already evening.
Maybe that's all for this post, see you in my next post.
Regards,
@mack99

| NO | CATEGORY | SPECIFIC |
| --- | --- | --- |
| 1 | Device | Redmi 11 Pro |
| 2 | Location | Aceh, Indonesia |
| 3 | Edited | - |
| 4 | Regards | @mack99 |
---
---