I momenti significativi a livello podistico - 102° puntata - Ricerca di indizi...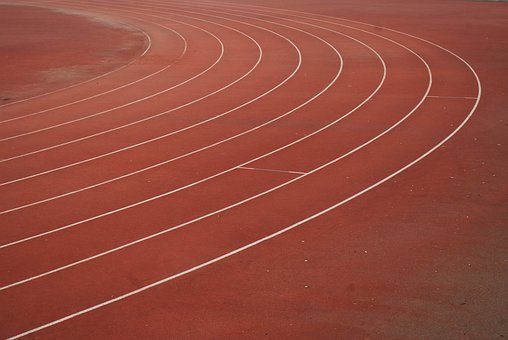 Immagine CC0 creative commons
Da quella gara in poi partivano tutta una serie di competizioni, quasi tutte le settimane, alle quali tenevo, al pari di altri podisti locali, in maniera particolare, per cui speravo ardentemente che si fosse trattato di un episodio sporadico, tenni gli occhi ben aperti ma cercando al tempo stesso di non dare peso più di tanto all'accaduto...
La settimana successiva a quello spiacevole episodio mi allenai regolarmente, evitando unicamente di eseguire dei lavori specifici, come il fartlek o ripetute in salita, semplicemente correvo, magari con una progressione finale ma nulla di più, con rinnovata fiducia mi recai alla corse della domenica seguente, altri 10 km, l'anno passato aveva confermato il fatto che ero salito di livello...
L'andamento effettivo di quella competizione non lo ricordo, ma di certo non ho dimenticato quando successe nel dopo-gara, feci il mio defaticamento, con la mente però impegnata ad analizzare la mia prestazione, che suonava strano, in quanto avevo chiuso con un tempo di un mezzo minuto superiore a quello dell'edizione passata...
Ora, se fossi l'anno precedente fossi stato al 100% della mia condizione fisica, un tempo di mezzo minuto superiore non era un problema particolare, anzi, era, tutto sommato, una prestazione discreta, ma il mio picco di forma nell'autunno del 1993 lo ottenni verso la metà di novembre, ben 2 mesi dopo al periodo di quella competizione, per cui mezzo minuto in meno di un momento in cui ero ancora in fase di crescita era un mezzo fallimento, ma il bello, se così vogliamo dire, doveva ancora venire...
Con questi forti dubbi rientrai a casa, c'era la mia ex-moglie ad aspettarmi, dovevamo andare a pranzare dai miei genitori, come erano solitamente fare spesso la domenica, ero un attimo in anticipo, rispetto alla tabella di marcia, in aggiunta a questo fatto nostra figlia era di sotto dai nonni materni, per cui, contando sul fatto dell'appetito reciproco, lei si propose per fare qualcosa...
In pochi secondi ero nudo e pronto all'azione, feci quello che dovevo fare, ma quando stavo per arrivare al dunque, proprio sul picco del piacere sentii partire il cervello, un capogiro, ma non era provocato da quello che stavo facendo...
Mi gettai a peso morto sul letto, la mia ex-moglie mi prese istintivamente il polso (vista anche la sua professione), ma fu attirata dallo spettacolo del mio cuore, che per la 2° volta sembrava proprio voler uscire dalla gabbia toracica, da quando forte e profondo stava battendo...
Continua...
---
English Version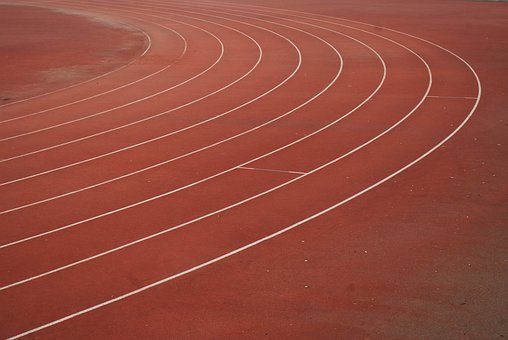 Immagine CC0 creative commons
From that race onwards a whole series of competitions started, almost every week, which I cared about, like other local runners, in a particular way, so I ardently hoped that it had been a sporadic episode, I kept my eyes wide open but trying at the same time not to give too much weight to what happened...
The week following that unpleasant episode I trained regularly, only avoiding performing specific tasks, such as fartlek or hill repeats, I simply ran, perhaps with a final progression but nothing more, with renewed confidence I went to the races the following Sunday , another 10 km, the past year had confirmed the fact that I had moved up a level...
I don't remember the actual progress of that competition, but I certainly haven't forgotten when it happened after the race, I did my cool down, but with my mind busy analyzing my performance, which sounded strange, as I had finished with a time half a minute longer than that of the previous edition...
Now, if I had been at 100% of my physical condition the previous year, a time half a minute faster wasn't a particular problem, on the contrary, it was, all things considered, a decent performance, but my peak form in the autumn of 1993 I got it around mid-November, a good 2 months after the period of that competition, so half a minute less than a moment in which I was still in the growth phase was half a failure, but the beauty, if we want to say so , was yet to come...
With these strong doubts I returned home, my ex-wife was there waiting for me, we had to go and have lunch with my parents, as they usually did on Sundays, I was a moment ahead of schedule, in addition to this fact our daughter was downstairs with her maternal grandparents, so, counting on the fact of mutual appetite, she proposed to do something...
In a few seconds I was naked and ready for action, I did what I had to do, but when I was about to get to the point, right at the peak of pleasure I felt my brain start, a dizziness, but it wasn't caused by what I was doing...
I threw myself weightlessly onto the bed, my ex-wife instinctively took my wrist (also given her profession), but was attracted by the spectacle of my heart, which for the 2nd time seemed to really want to come out of the rib cage , since strong and deep it was beating...
Continues...
---
---