A New Seasonal Holiday Mission In Rising Star And I Open 12 Card Packs
There is a new seasonal mission and 3 new cards for 2021 Halloween.
A new mission means there is something to side track me from doing normal daily tasks and possible new cards. In order to be able to do the Halloween mission you first need to find a S25 Scary Mary card, you can either try to buy one on the market or try to find one by opening card packs. In the video I open 12 card packs in search of the Scary Mary card check out the video to see if I found it. After acquiring the Scary Mary card you can do the special missions to find the S25 Drop Dead Drums and the S26 No Face Bass cards.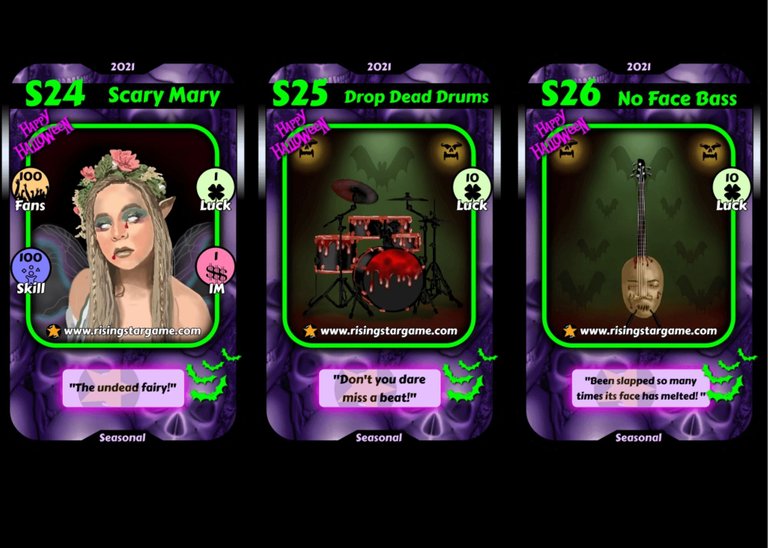 Another new card that recently came out is the R100 Pixie card, I found two of these opening the twelve packs. This is a very cool card for me because I have known her for quite some time now. I was glad to get two of them so I have an extra to do what ever with, it is a limited issue card so it's value will go up over time.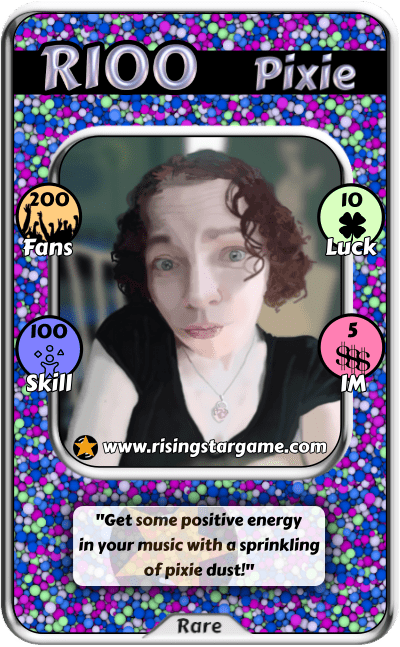 --- ---

---
---