It's Been A Good Week In The Play To Earn Scene.
I play three games on the Hive blockchain and I had a lot of fun playing and earning at the same time.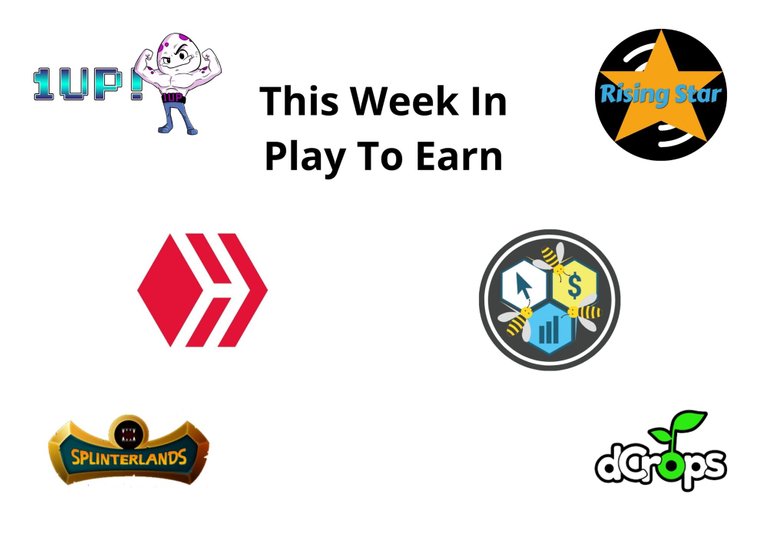 dCrops Just ended the Summer season and has started the Fall season. I only have a hand full of cards in this game, I am looking forward to when new card packs become available so I can try to get some better cards to progress more in this game. Out of the three games I play this one takes the least amount of time to play, being I only need to do things every so many days. Not a bad game to play if you have not started yet I would recommend taking a look at it.
I had a good week this week playing Rising Star. I picked up a limited addition S30 Juan Up card sponsored by the 1up community. I also was able to trade 100k Starbits for twelve card packs. Little by little my deck is getting there, I have 418 cards, 20544 fans and 33959 skill points. I was able to reach level 86 also so things are advancing nicely in the game.
Last but certainly not least we have Splinterlands. The guild I am in, Index-Squad sponsored by the Index token, just finished up our brawl and took 5th place this week, one spot up from our last brawl. I added a couple cards to my deck also making my deck a little stronger. This game is awesome but it does take some time to learn and be good at if you are a player. I think it is well worth the time to put in to learn the game but if you are not a gamer there is always the passive income from buying and renting out cards.
There is pretty much at this point a type of game for everyone on Hive so if you are not into the play to earn scene yet you may want to take a look and get on board. It's a fun way to earn crypto while you are playing games.
--- ---

---
---