New Seasonal Special Mission And Cards In The Rising Star Game.

3 new regular cards, 3 new animated cards and a holiday special mission.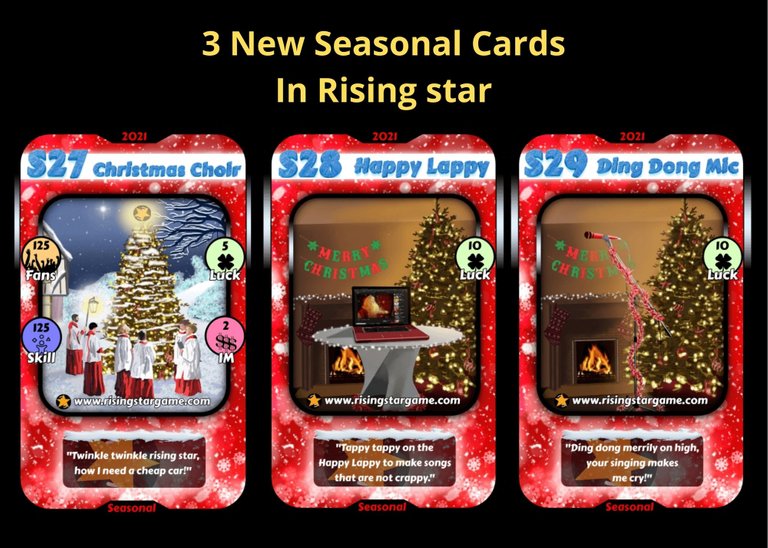 With the coming of the Christmas season the Rising Star Game has begun the special mission Christmas Caroling. A new mission means new limited addition cards to go for the S27 Christmas Choir, S28 Happy Lappy and S29 Ding Dong Mic.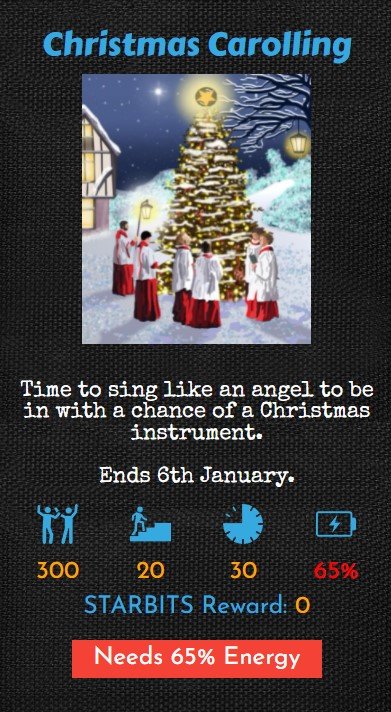 In order to be able to do the new special mission you will need to have a S27 Christmas Choir card and you will find those randomly in card packs or you can purchase one from the market. Once you have the S27 card you can then start doing the special missions looking for the S28 Happy lappy and the S29 Ding Dong Mic. You can acquire the animated versions of each of these cards by collecting 10 cards and combining them.
Good luck on collecting all the new cards if you intend on trying for them. It's usually not to bad trying to find the single cards but it takes some effort to come up with the 10 cards to combined for the animated cards. I do plan on going for them as soon as I get some card packs and start looking for the S27 Christmas Choir card.
--- ---

---
---