The Final Count Down For VOUCHER Is Here
It's been a long time coming but the countdown is on and only hours away.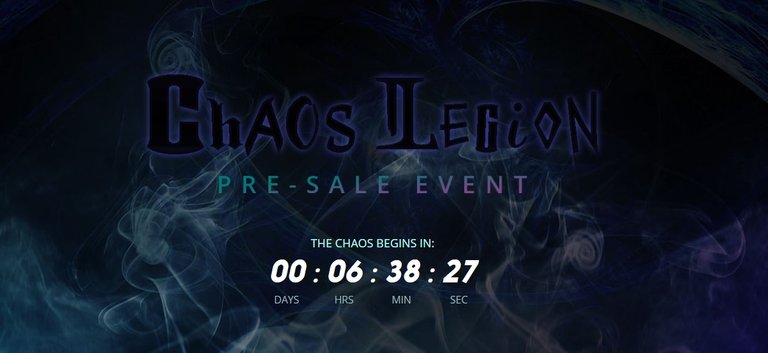 The first step in the launch of Chaos Legion card packs is the presale where you get VOUCHER that will give you the opportunity to buy card packs. There has been a lot of anticipation of the this day coming, there hasn't been card packs available in the game for some time now. It will still be a few months before Chaos Legion packs are available but this first step means we are getting closer.
As a new player in Spinterlands I can tell you that building up your deck at a time like this is very hard. With low drop rates for bronze league and no card packs available in the game you either have to be real patient or spend a ton of money to get a deck worth while. I don't mind investing in the game but I can't put thousands of dollars into the game at this time so I will just keep working hard on getting better at the game slowly building up my deck.
This pre-sale event should be interesting to say the least, there is no telling what is going to happen. The price of VOUCHER could go high as time progresses, I know a lot of people have high amounts of SPS and will be capitalizing on the airdrops that are coming. There is already pre orders for as much as twenty Hive being offered so it could get crazy before it is all said and done. I guess we will see it all start to unfold in a few hours.
--- ---

---
---