COFFEE, THE PERFECT ACCOMPANIMENT FOR ANY TIME OF THE DAY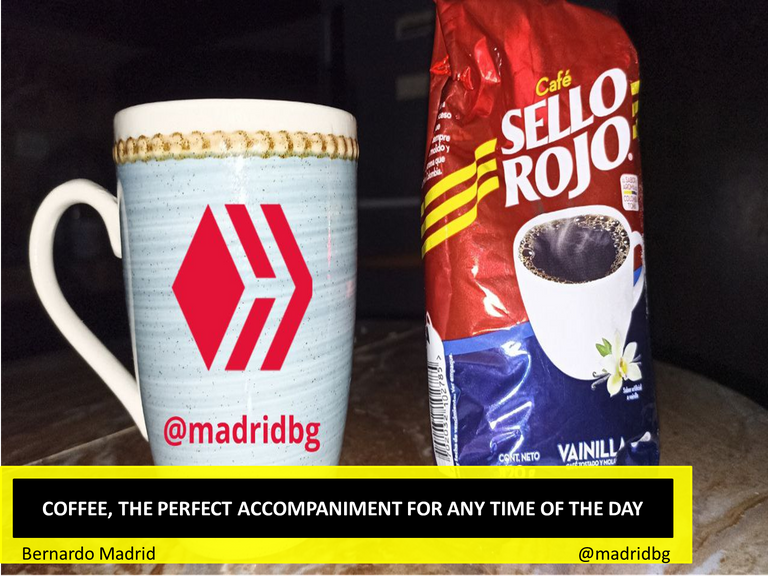 Author: @madridbg
---
Greetings dear readers, the passion for coffee leads us to seek the most suitable way to have this product on our shelves and more when from the spaces of
#CinnamonCupCoffee
, allows us to share the fervor we feel when we consume this drink so revered by our ancestors and so coveted by us today.
Perhaps I have been filled with idolatry, however, thanks to my wife and her dependence on this product, I have adopted the culture that in our house coffee cannot be absent, it has become a custom to accompany breakfast with coffee, the afternoon snack and even at dinner this exquisite beverage must be present.
However, today was a strange day, since my wife had to work in the afternoon and the snack was in danger, first because I do not usually cook and second because when I opened our pantry I noticed that there is no coffee anywhere and now what do I do? were my thoughts, and without a doubt, a special time like the snack could not be overlooked.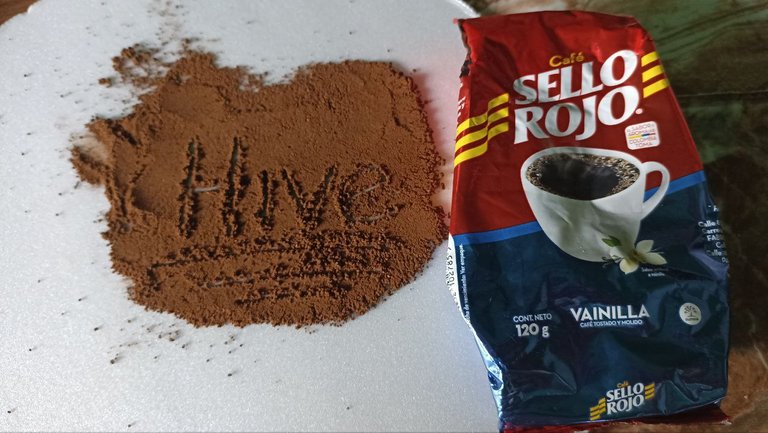 Author: @madridbg
So I decided to go to the bodega on the corner in search of some coffee to accompany the 5 o'clock afternoon snack, however, in this place I met some friends and the snack time turned into a chat with them, so I returned an hour later to my house, with a new kind of coffee at least for us, since we had not tried this new brand of the product.
The idea of choosing this new product was due firstly because there was no variety and secondly because the vanilla flavor caught my attention, so I decided to try it even if it was just to accompany dinner.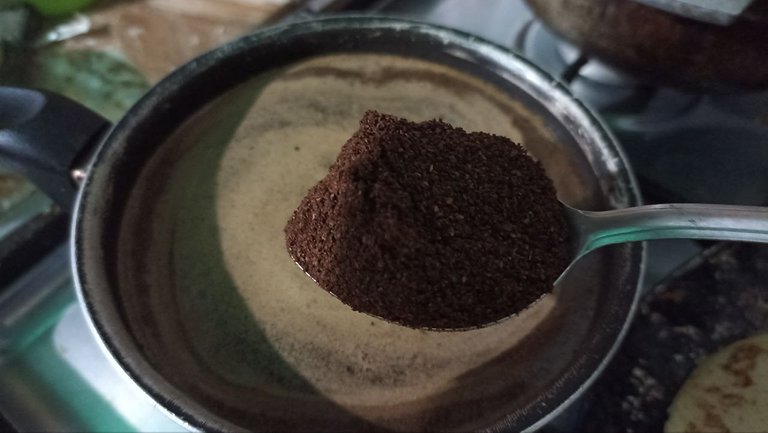 Author: @madridbg
At this point, apart from preparing my specialty, the delicious arepas with cheese and ham, I dared to prepare this new coffee that I had obtained, which is called "Café Sello Rojo" (Red Seal Coffee), in order to demonstrate the artisanal and archaic preparation that I have used to prepare the product.
In the first instance, place the water to boil and as my wife already has the exact measurements for the container that I have used, only one call was enough, so I added 3 spoons of sugar and one spoon of coffee, let it boil for a while and later it was enough to strain it to enjoy our longed-for vanilla-flavored coffee.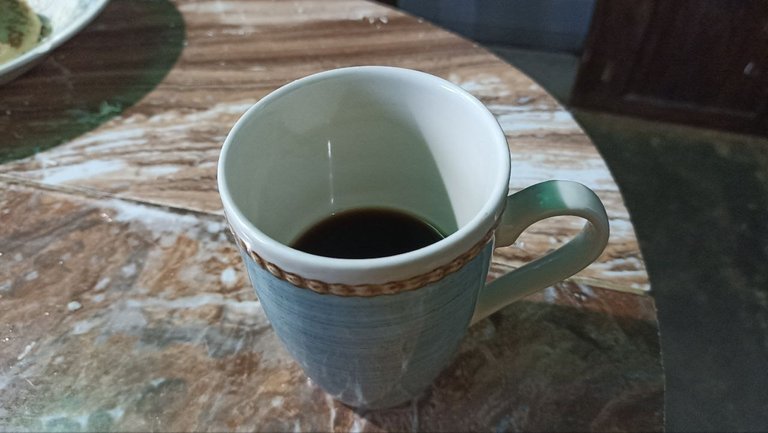 Author: @madridbg
At this point, I must assume with all sincerity that the Sello Rojo coffee with vanilla flavor and of Colombian origin is exquisite, its characteristic aroma of freshly ground beans that penetrates to the lungs and that soft touch of vanilla allowed me to enjoy an exquisite drink that I end up accompanying with my delicious arepas.
In this sense, we must open ourselves to the possibilities and more when it comes to coffee brands, so that it does not happen to you as it did to me, that because of following a traditional and known pattern we do not offer ourselves the possibility to other coffee wonders that the industries and nature in question provide us with, So when I inquired a little about Café Sello Rojo, I realized that it is a very well known brand in Colombia, so much so that it represents a tradition in that country, since it has been present in their homes since 1959, conquering the hearts of Colombians for its quality and excellence, just as it has managed to do with me.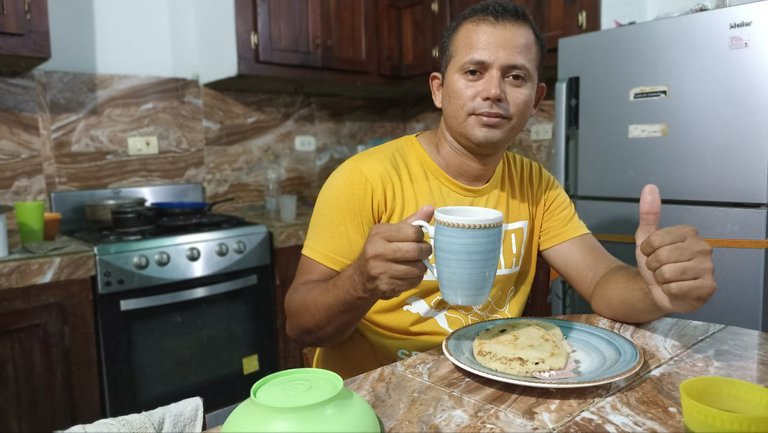 Author: @madridbg
---
OF INTERES

---
1. New experiences through a cup of coffee, all images property of
@madridbg
.
---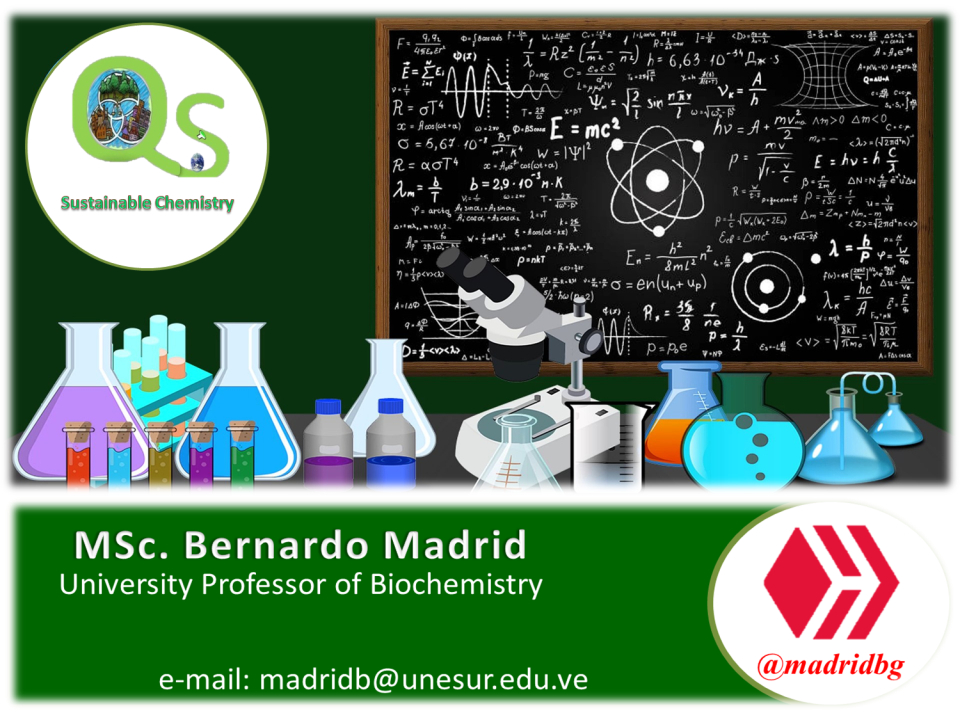 ---
---