IN SEARCH OF THE 7 COFFEE BEANS, CHILLING EVENT
Author: Denny Müller
---
It all started on the day of my 33rd birthday, coincidentally it corresponded with the day where the dead are celebrated, no doubt, the arrival of my birthday was an alert for me to mature and seek stability in my life, as this had been focused on getting money through desecrating graves.
However, although I am aware that I must grow up, I know that it can wait since I must somehow celebrate the day of my birth and consequently the drink cannot be missing, so I take my right hand to my pockets and realize that I have a little less than 1 dollar, what a disgrace! What will I do now, were my words.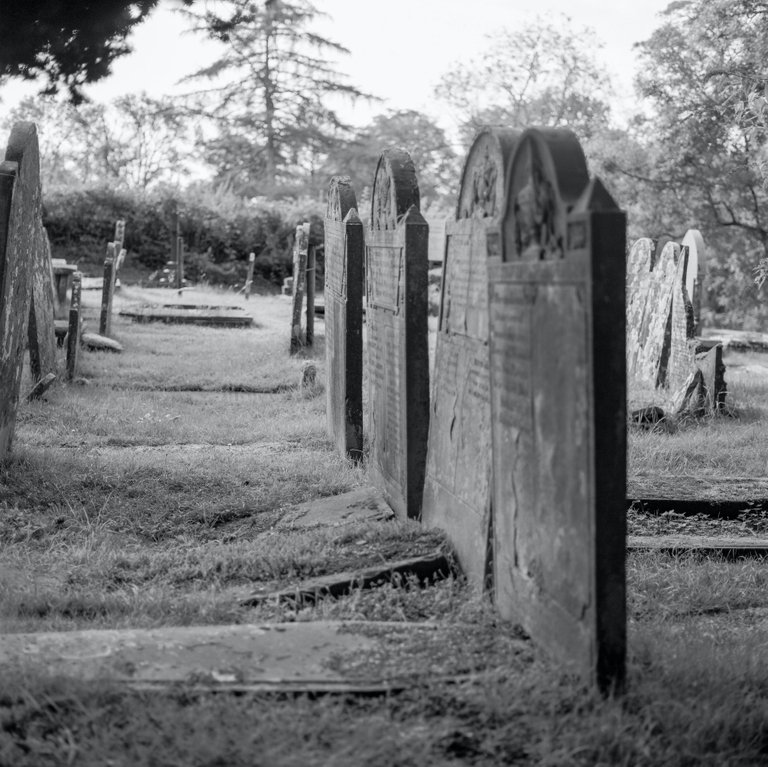 Author: Ian Taylor
Immediately I think of my friend Arturo, he has been unconditional with me for more than three years, he will know what to do and as usual I can only locate him in the bar-café that only people without money like us visit and consequently there he was, he was already with a few drinks on him and it was only 11 in the morning.
When he saw me, he immediately ran towards me and gave me a big hug, while he offered me warm congratulations, his breath showed how much he had drunk, and through this, I almost got drunk.
While I was talking to him, I couldn't help looking at the old man in one of the corners of the bar-café, with strange clothes, battered skin, strange beard and a jacket that just looking at him produced in me a creepy shiver, as if I were being called from hell itself, no doubt, that poor old man has noticed that my eyes are focused on him, so I try not to be so direct and hide how much his presence makes me uneasy.
Suddenly and very carefully, that disgusting old man approaches me and places a tiny bag on my hands, saying the phrase "it's time to stop what you've been doing", my body was perplexed, I couldn't even mention words and I just watched him walk away from the place.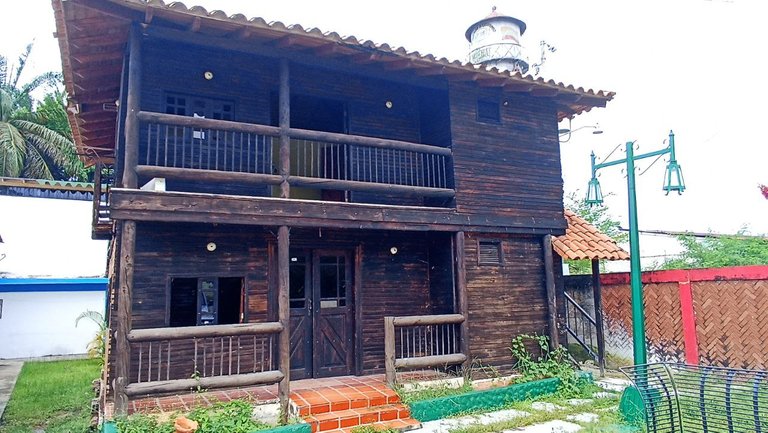 Author:@madridbg
When I open the small bag, I realize that in it there are 7 coffee beans, again I am surprised because I did not know what this meant, Arturo quickly snatched the strange bag from my hands and put them in his pocket and immediately we left that place together, accompanied by a couple of bottles that Arturo had bought to celebrate my birthday, in our walk we would undoubtedly go to that old abandoned farmhouse, where we continually met to spend our drunkenness.
Between drink and drink the hours went by and when the night came, we ran out of money and liquor, so we had to solve that and the best way to do it was to go to the cemetery in search of something we could sell, although we had another alternative, sell the old faded and untouchable ring of Arturo, the truth I have never managed to convince him of it.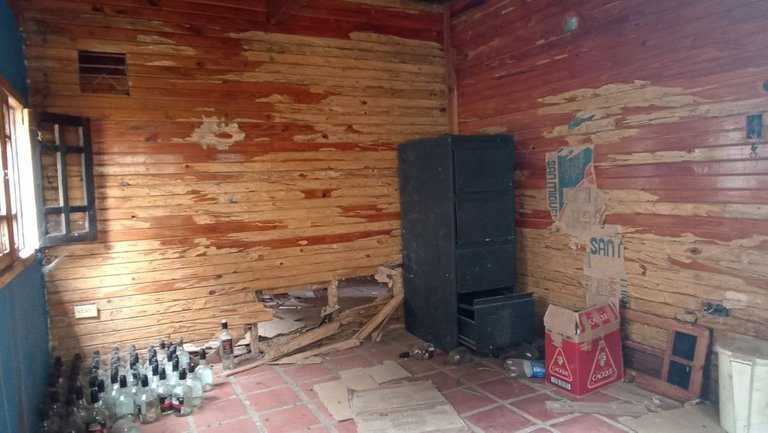 Author:@madridbg
We decided to go to the cemetery, it was already after 10 o'clock at night and when we entered I immediately felt a cold that penetrated to my bones, it was very strange and the first time something like that happened to me, however, my desire to continue drinking was stronger than that strange feeling, we continued walking and checking the tombs unfortunately we could not get anything.
What are we going to do now? We will go to the next level answered Arturo, to my surprise the next level was to dig, open the tombs and extract what we could from them, at first I was a little ashamed of what we would do, but it was necessary, we had to continue celebrating, we started with a somewhat distant tomb, when we managed to extract the earth, we found a coffin, somewhat battered, when we forced its lid, a putrid smell was released that invaded my lungs quickly, at the same time it made me regurgitate.
I had to walk away quickly in search of some fresh air, however, Arturo didn't seem to be affected at all, when I returned, there he was, staring at the tomb and remaining totally motionless, is something wrong? I asked, he didn't even answer me.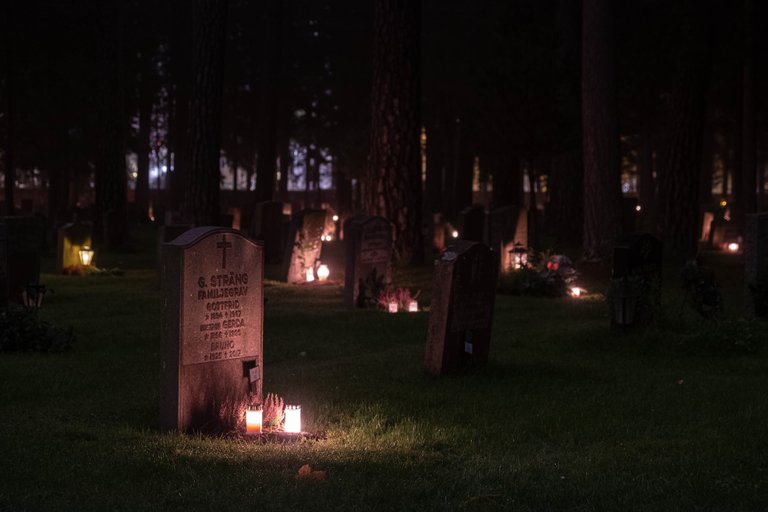 Author: Nikola Johnny Mirkovic
So I decided to enter the coffin, in it I found a shiny dagger, lodged in the chest of the poor deceased, they had completely pierced his heart, then, I could see that in his left hand there is an old ring, he must have something of value, were my thoughts, When I took it I realized that it was very similar to Arturo's, when I looked back my friend was no longer there, I continued my search, on the right side I observed again the strange bag of the old man and when I opened it a strange smell was released that made me a little dizzy, in that bag again there were 7 coffee beans.
Automatically, tears began to flow uncontrollably on my cheeks, my body began to tremble, my mind understood what was happening but my body could not respond to it, when I looked up, I slipped and fell lying on the coffin, while I could see again the disgusting old man with the coffee, who little by little was adding dirt on the grave, without caring that I was in it.
---
OF INTERES

---
1. Creative writing of a fictional nature.
---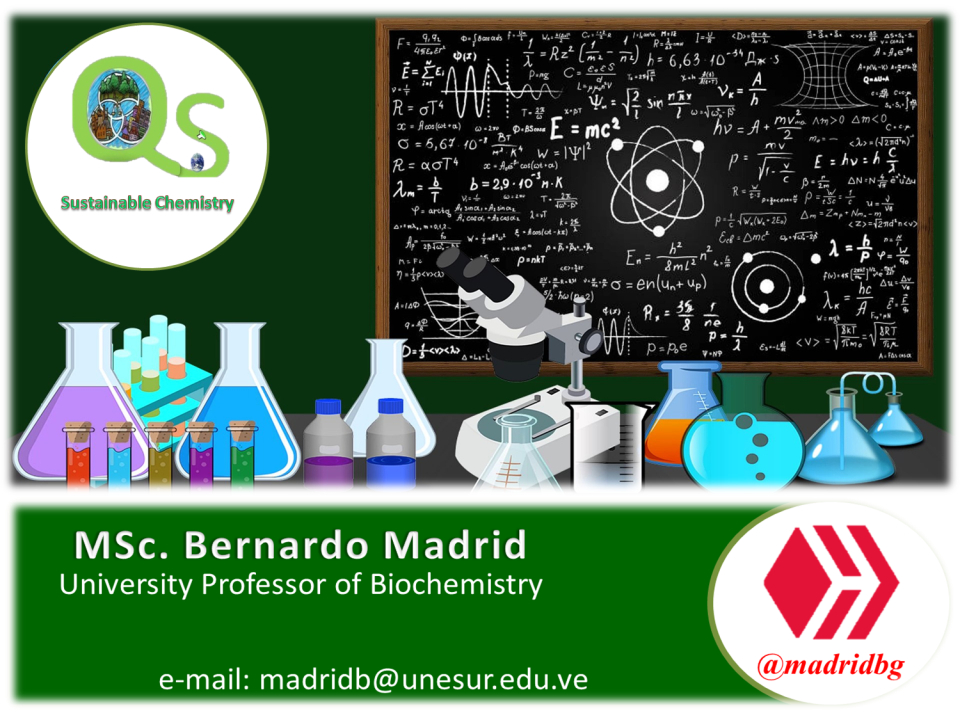 ---
---