MadSkullz NFT Giveaway & Hive Introduction to an NFT Game Developed on Avalanche

Welcome to SkullzCity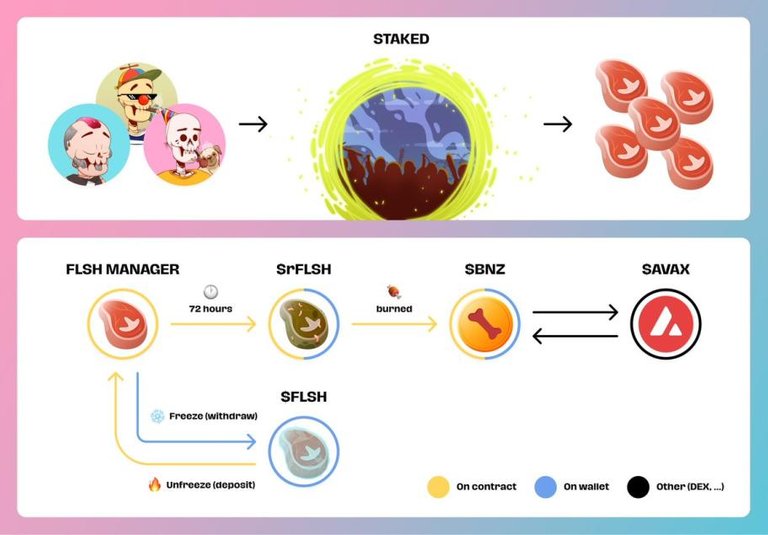 First Let's Give Away a Free Mint for a MadSkullz NFT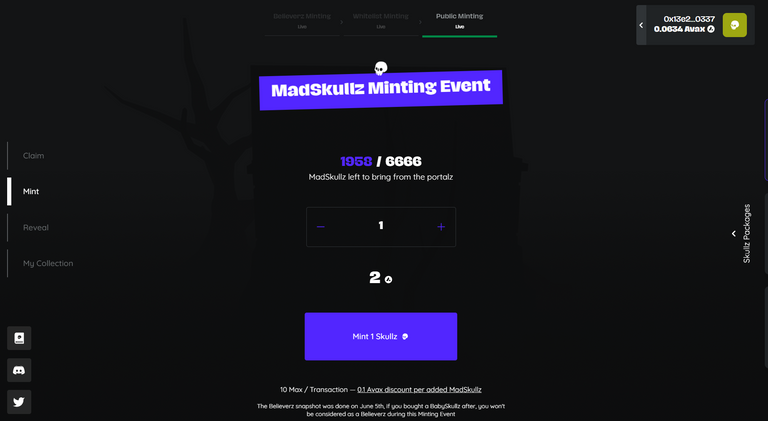 How to Enter
Join The Conversation in the link & mention Hive lead you in
In a Comment below tag 3 friends, include the link to your retweet and Avalanche wallet address, we'll give you a follow, upvote and randomly select a winner to Mint a NFT
---
That's it, now you can go mint an NFT before they are gone!
Mint an NFT
Roadmap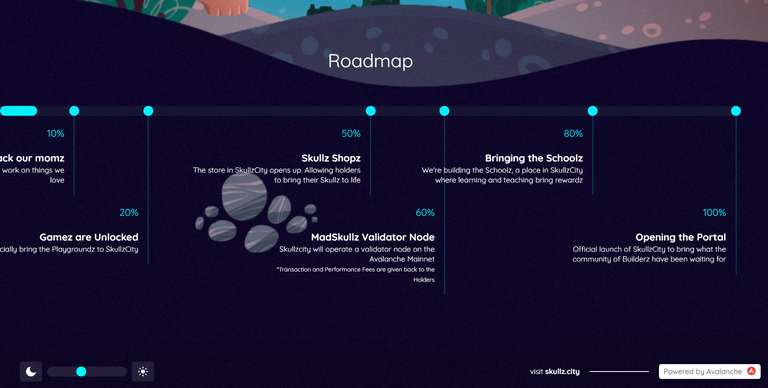 MadSkullz live in their own world. A reality where life is peaceful and where neighbors are friendly: SkullzCity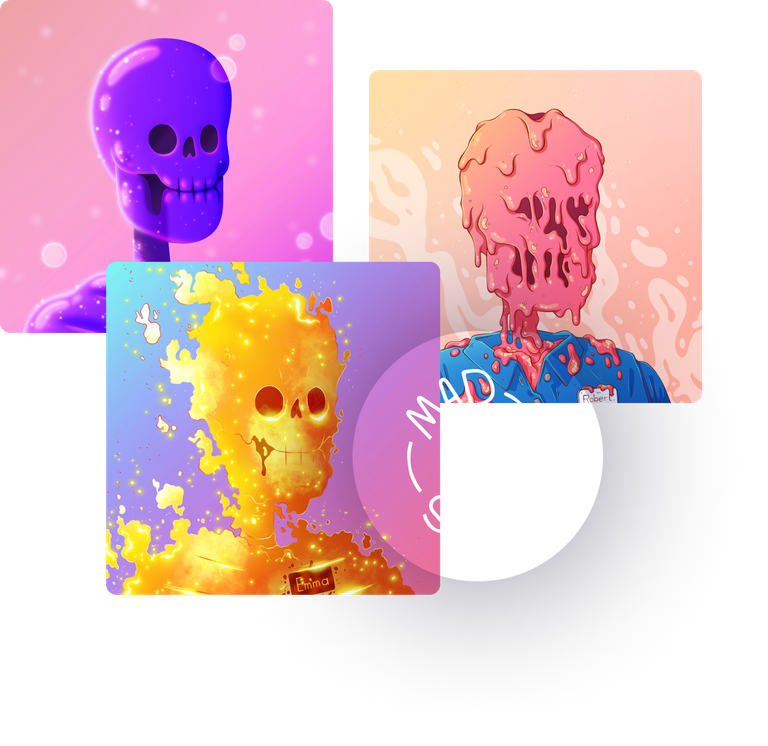 One day, this peaceful life gets interrupted when what seems to be an interdimensional portal appears in the city.
Some weird creatures get out of it: they look like skullz, they feel like skullz but they're not skullz. They are covered with hair and skin...
Indeed, they are Humanz and start shooting at every Skullz they see before going back to their dimension.
Now, more attacks are coming every day. It's time to take a stand and fight for freedom!
---
NFT Tokenomics
In SkullzCity, MadSkullz holders are rewarded in different ways.
Holding a Skullz means Holding a part of the Project and everything we generate through the community.
We have already defined different means of rewarding your Diamond Handz 💎
Partners & Sponsors
You might have noticed some attributes are sponsored. Do we hate ads? Do we? Those are not the kind of ads you are familiar with. Your NFT makes you an ambassador and you get rewards from the brand itself and from the perks attached to it.
Playgroundz (Games)
Rewards are unlocked by going through the different levels of the games we build within SkullzCity
Avalanche Validator Node
We believe in the future of Avalanche and will run a Node to help the network.
Getting the transaction and performance fees from the MadSkullz Node on Avalanche's Mainnet is part of our core mission
SkullzCity Governance Token
Your BabySkullz NFT is the way democracy truly works in SkullzCity. You have the power to decide the adventures in SkullzCity
Exclusive Access & Giveaways
By Design, being part of our community will give you access to every partnership, we negotiate for the common good. Together we're stronger
SkullzCity Member
By hodling a Skull you'll be a member of SkullzCity so anything happening to Skullz will by definition be yours
---
The Playgroundz (Games)
MadSkullzgame preview
The team behind MadSkullz has history in building great titles for the mobile game industry and the desktop one. We aime to build a place where entertainment happens. Mini-Games where you can play in a synchronous or asynchronous way and where everyone finds a way to have fun.
Our very first initiative in SkullzCity was to build a Playgroundz
A safe place where our holders can play in solo or multiplayer games while earning tokens from SkullzCity.
It's not just a play to earn mechanism, rewardz in our games should be bigger when given to actual winners. We'll integrate different kind of games: hyper-casual, casual, action, adventure and puzzles.
Available On
AppStore for iOS
Google Play Store for Android
Play.MadSkullz.io for Desktop
---
Partners & Sponsors
We're looking for partners ❤️
Visionary brands able to understand the means of our community and our vision for SkullzCity
How?
By sponsoring an attribute of our NFTs
See that Skull on the right? He wears a studio's hoodie...Holding a Skull with this attribute will provide the Holder with a discount on the Studio's store for merchandising but also for all our services...
You have a Company, a Brand, a dApp or work for a Non-profit Organization?
---
How did I find MadSkullz?
I won a twitter contest held by The Investors Alliance and checked out this complex MadSkullz White Paper & have decided to onboard them to some Web 3 Marketing rewarding their content creators with crypto rewards. So far it is going well as we are holding this giveaway and in initial talks.
Here is the NFT I won it is Great rated so I had a lucky mint!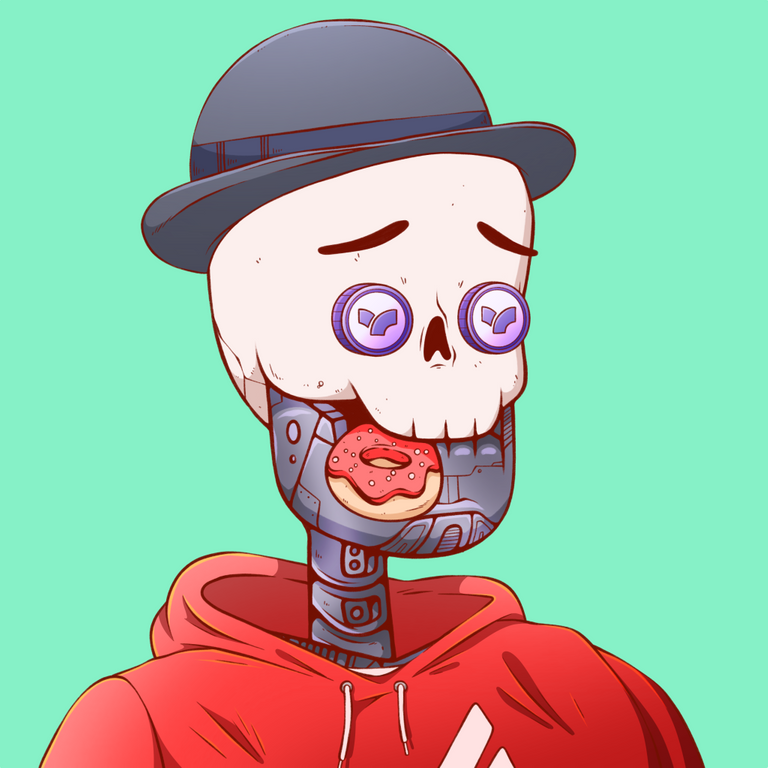 ---
---