How to prepare a high quality fragrant cabbage rice for lunch since home...
Hi loving Foodie community,
What's up guys? I believe you in good healthy under the pandemic following healthy processes and using your time for improve personal, professional and Hive actvities. Today is Sunday. So I have free time for do my interesting things. So today we decided to prepare different type of rice for our lunch. As usual we take rice and curries for lunch. Rice is very familiar one for many Sri Lankans. So we have prepared high fregrace and delicious cabbage rice with spices since our kitchen.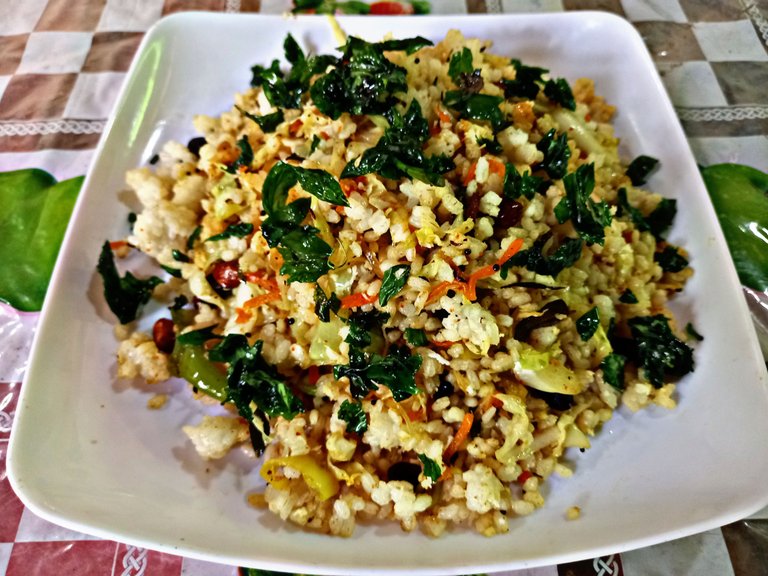 Ingredients
Two cups of chopped cabbage
Five tablespoons of oil
Fifty grams of cashew nuts
Chopped onion
Four raw chilli pods cut in half
Curry leaves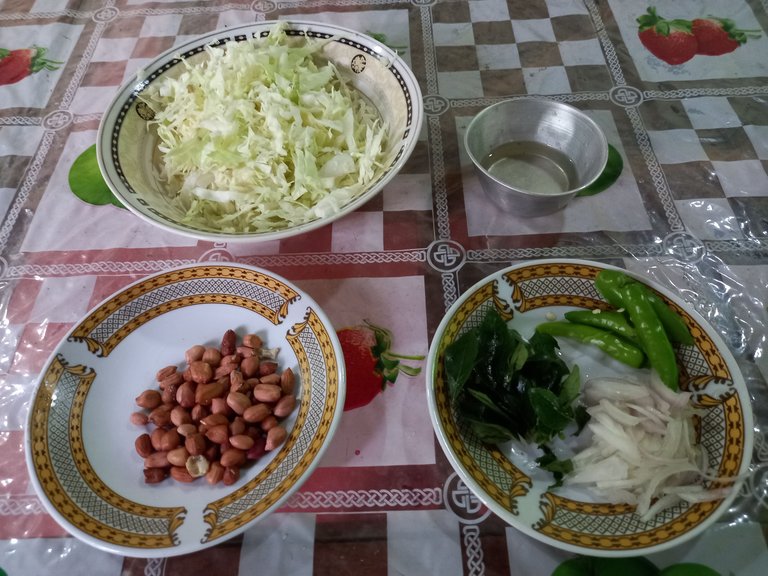 500 grams of cooked samba rice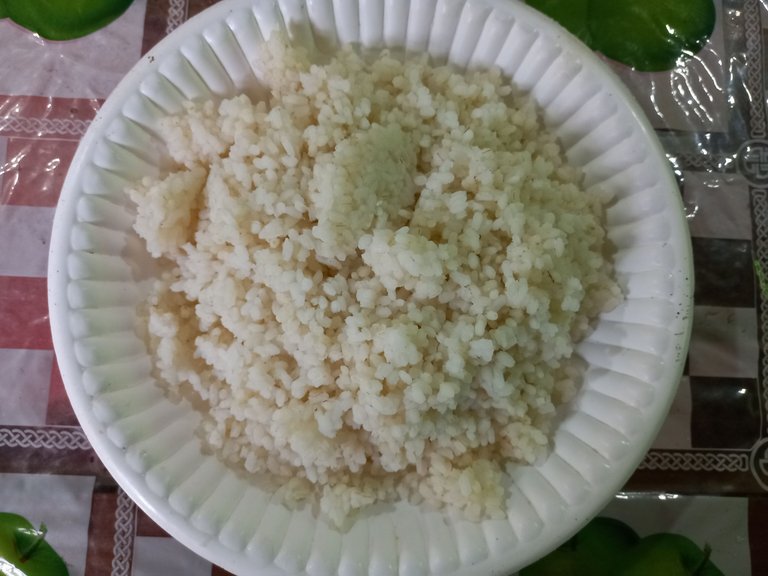 A chopped carrot
Chopped capsicum
A teaspoon of mustard seeds
A teaspoon of fennel
A teaspoon of salt
A teaspoon of chili powder
A teaspoon of curry powder
Half a teaspoon of turmeric powder
Two tablespoons of grated coconut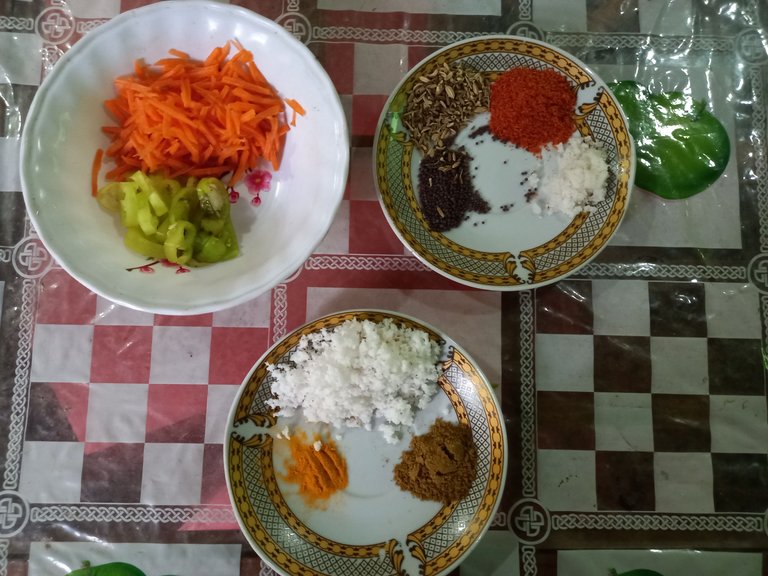 A little bit of fried kathurumurunga leaves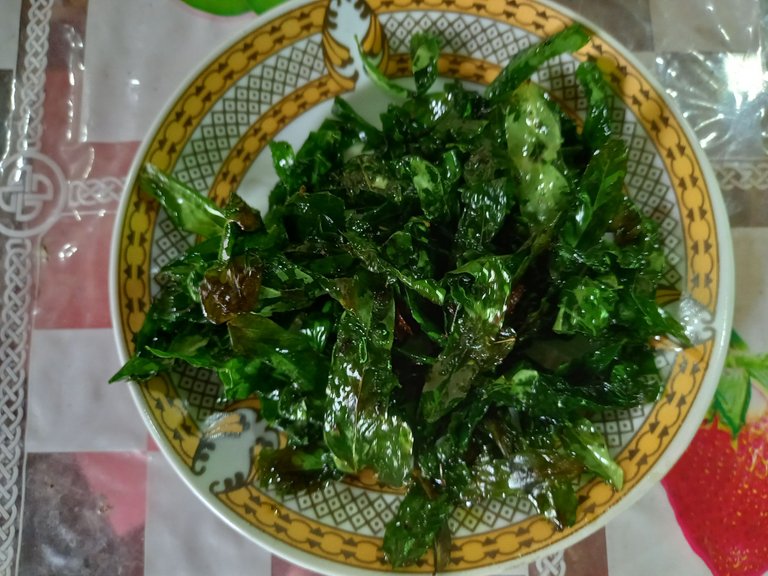 Preparing methods
Take an aluminum pan and place it on the stove and add oil, mustard seeds, fennel and curry leaves. Fry for a while.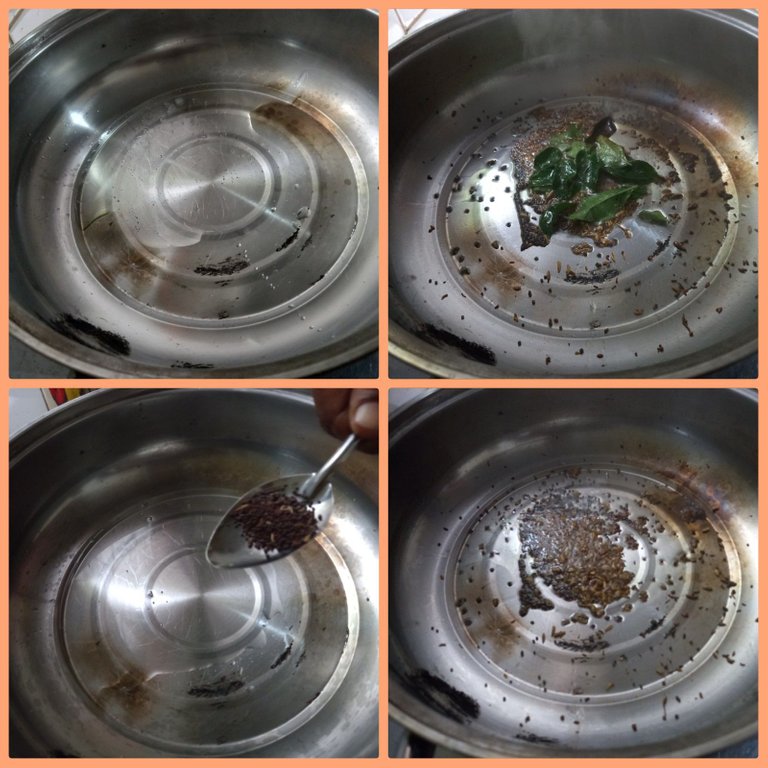 Now add some peanuts and let it fry. When the cashews are fried, add the chopped green chillies and chopped onions and fry. Then add the chopped capsicum and chopped carrots. When it is well fried, add the cabbage and cook for about 3 minutes.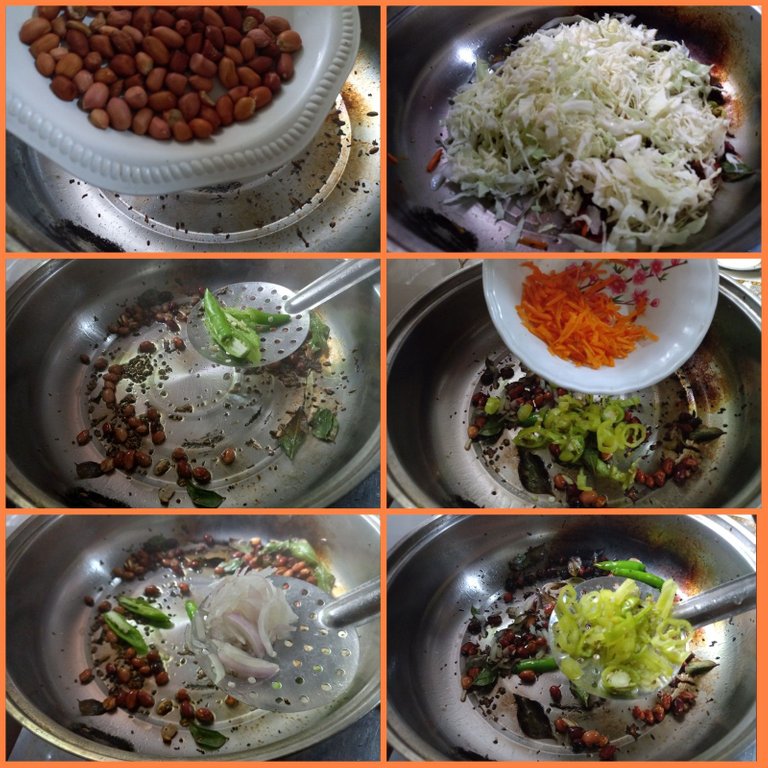 Now add some salt to the mixture. Then add turmeric powder, curry powder and chilli powder to the vegetable mixture.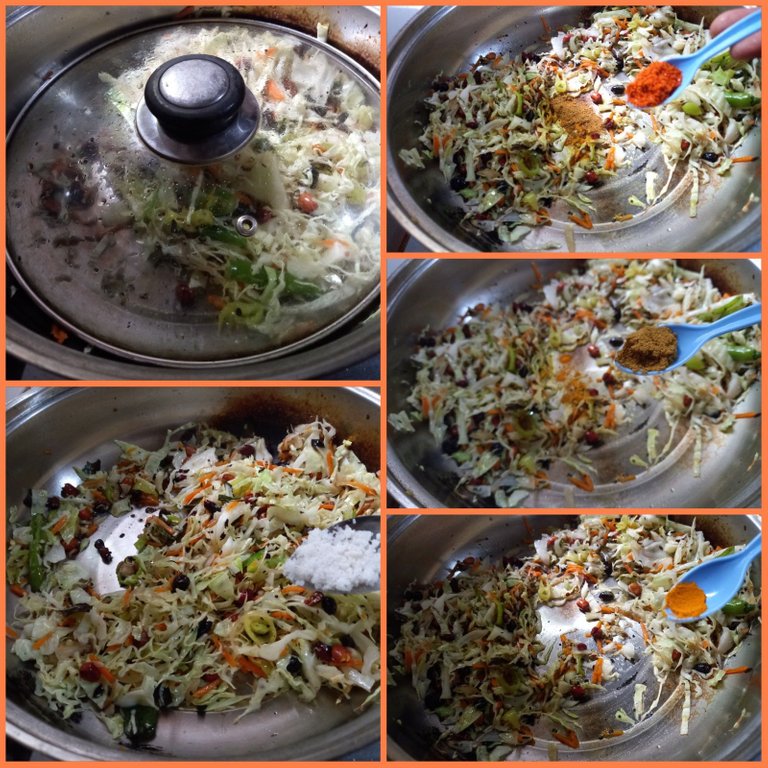 Now reduce the heat a little and add the rice to the vegetable mixture and stir. After the rice is cooked, cover with a lid and cook for about 3 minutes. Finally add the grated coconut and stir. Then sprinkle over the fried kathurumurunga leaf rice.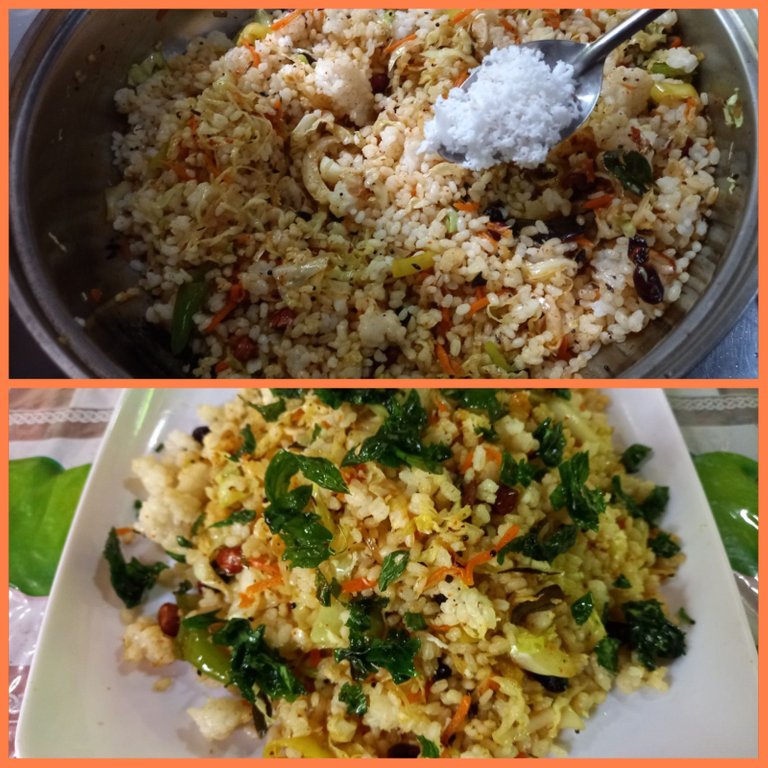 After few minutes we started our lunch with family members. My daughter really loved to eat this type of rice. She requested from us please give me some after finish her meal. Other family members also enjoyed lot to taste cabbage rice.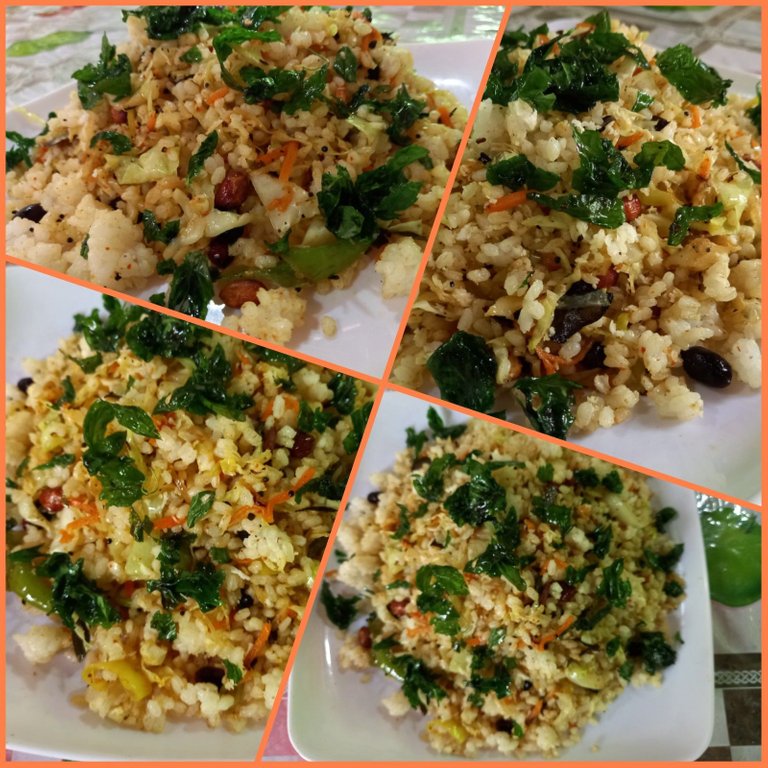 Source
---
---