How we made Goldstripe sardinella fish as an Embulthiyal method popular among the villagers of Sri Lanka...
Hello my loving Foodie lovers,
What's up Hivers? I think everything are OK for you in this pandemic time and using your golden time for develop your all tasks including Hive activities. I have seen many people who are living in my state temporarily stopped buying instant foods from the shops due to the virus. Maybe they are correct and started to prepare meals since their home. That's good decision prevent from diseases because this time we can trust only ourselves. Within last six months my family members included me stopped take any meals from outside of the shops. I believe this reason was useful point save our lives. So as usual we prepared another delicious dish using goldstripe sardinella fish. It's very small seafood fish. Someone prepare them like as fried dishes. Small fish contains more calcium percentage. It's more important to grow our borns especially to the children. So in this post I explained how we prepared it.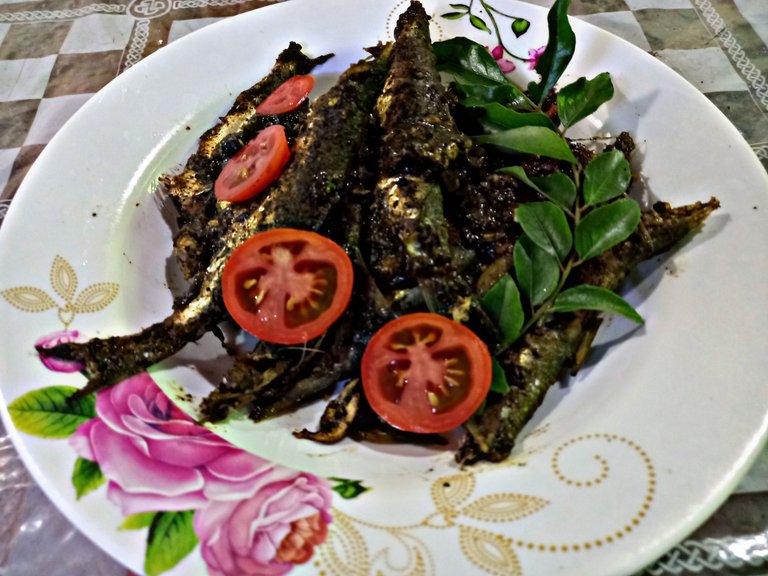 Ingredients
500 grams of Goldstripe sardinella fish
A Cup of water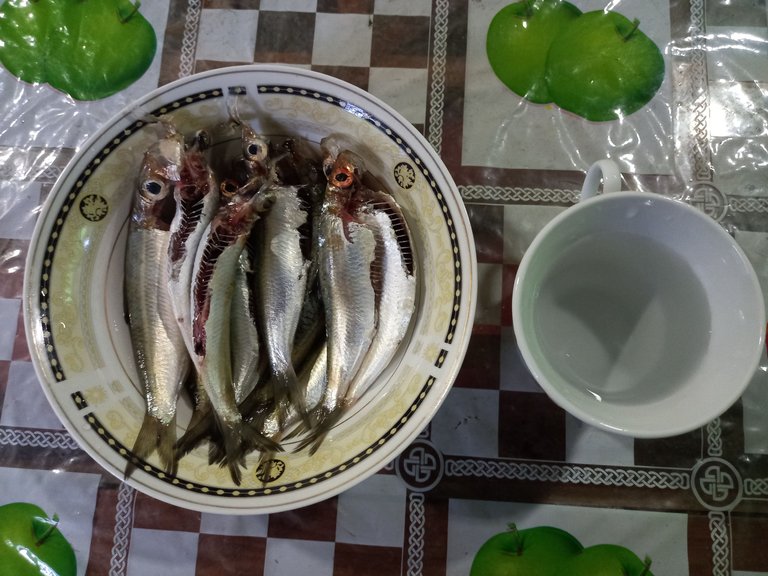 A few cinnamon sticks
Three tablespoons of Garcinia paste
Teaspoon of turmeric powder
Just enough salt
Four teaspoons of pepper powder
Chopped garlic
A little bit of curry leaves
Chopped onion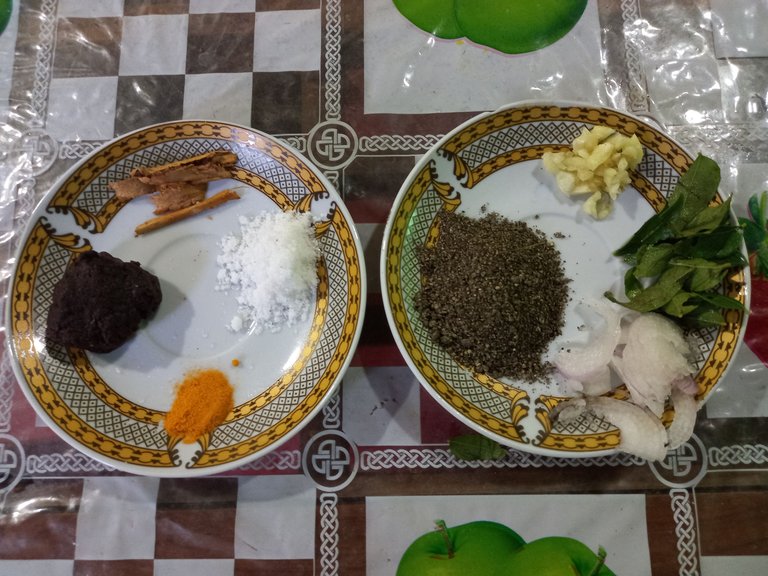 Preparing steps
First take a dish and make a thick paste using garcinia paste, turmeric powder, pepper powder and a little water.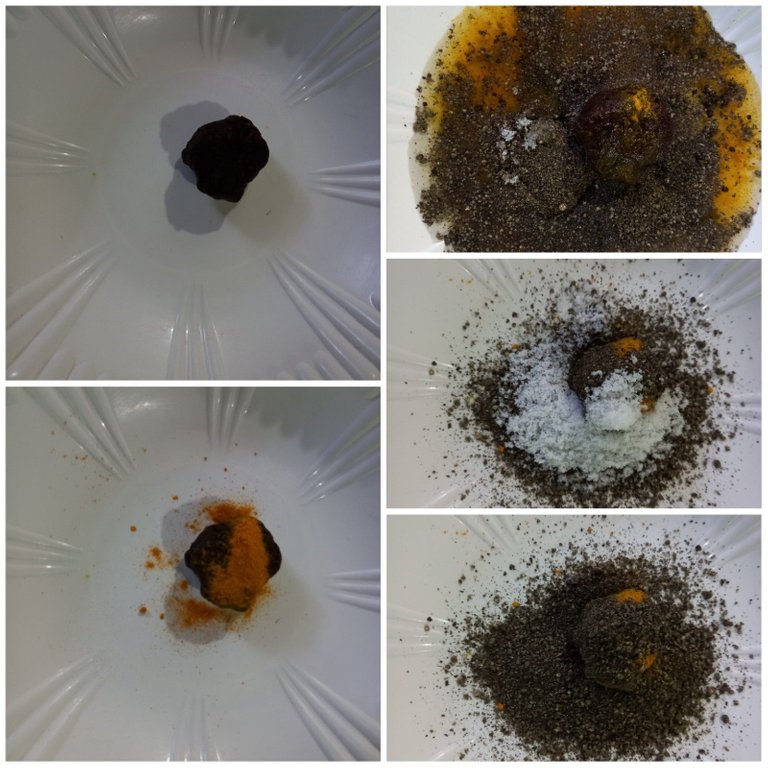 Wash the fish well, dip one by one in the above thick mixture and remove. Now put the Goldstripe sardinella fish in a pan and add the chopped onion and chopped garlic respectively.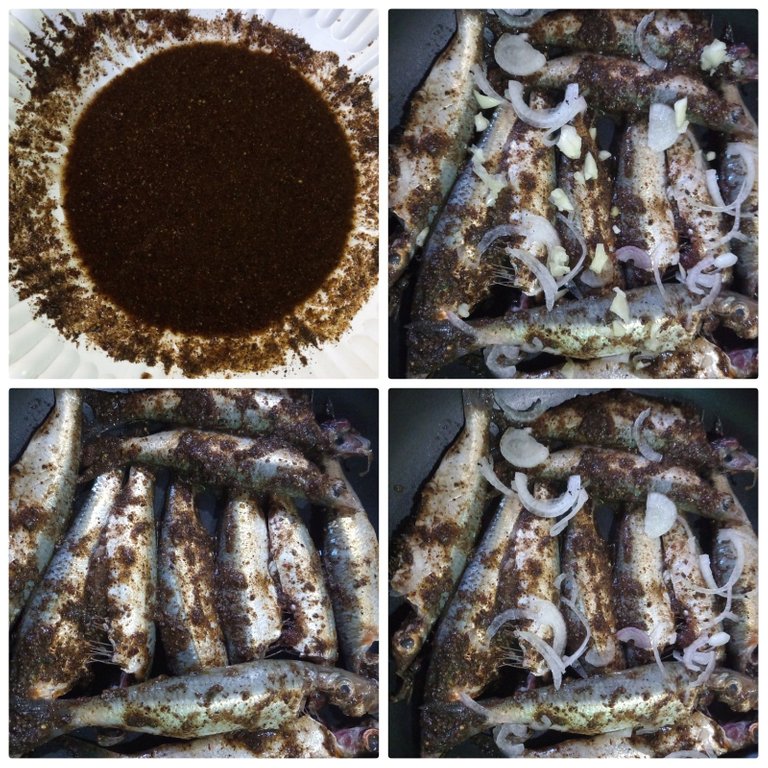 Then add some curry leaves, cinnamon sticks and the remaining thick mixture soaked in fish and light the stove. Then add the remaining water. Once the water has dried and the fish has boiled, take it off the stove and add it to the dining table.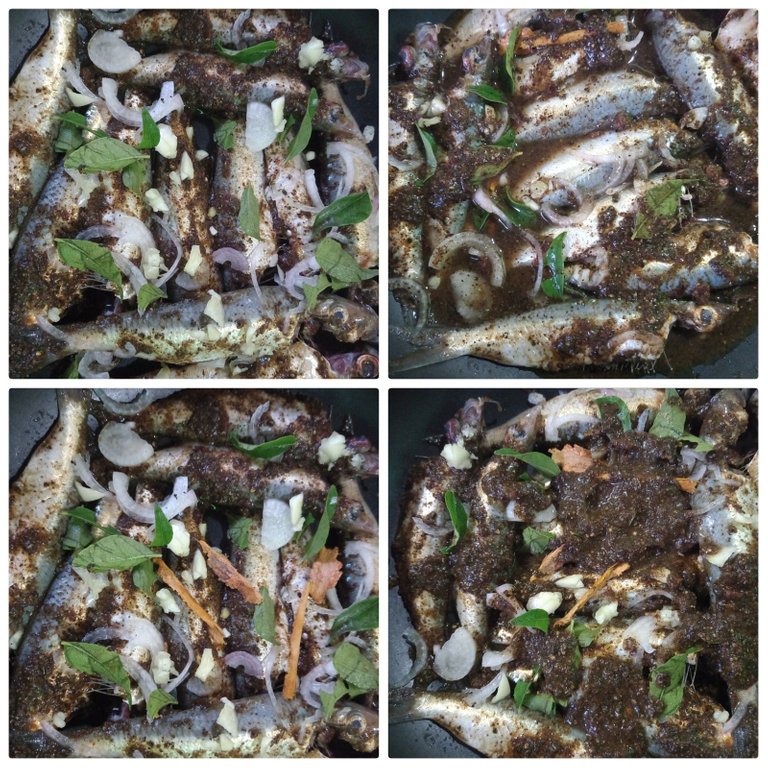 I remember when I was child I ate fish embulthiyal dish with white rice or red rice. It was too delicious and spicy who were prepared by villagers. After few weeks we were fortunate to eat ocean fish dish because we ate only freshwater fish dishes within last three weeks. I hope my fellow hivers will enjoy read this content.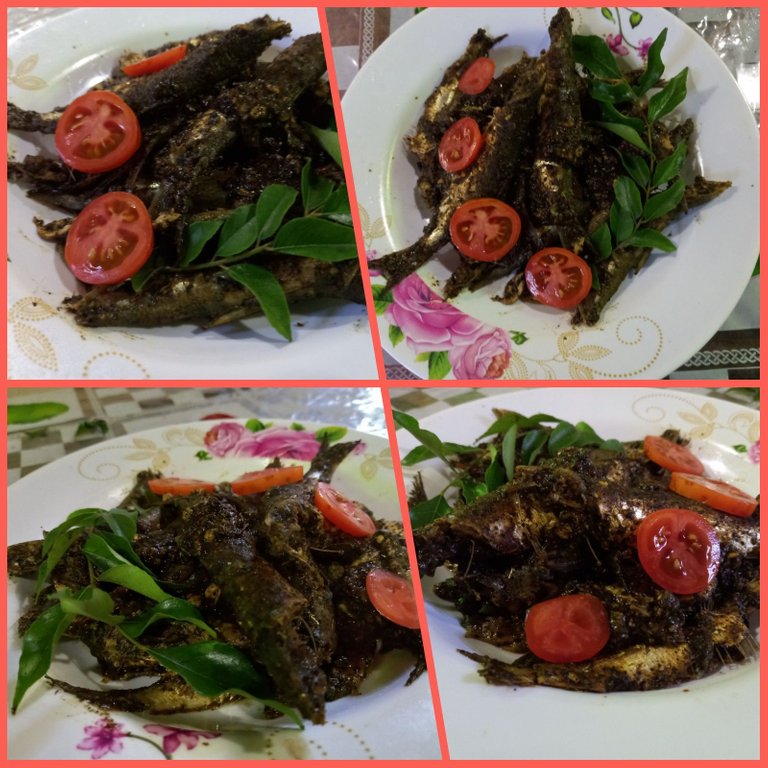 Source
---
---