HIVE OPEN MIC WEEK 116|| BLOW YOUR TRUMPET|| (MEDLEY)

---
HIVE OPEN MIC WEEK 116|| BLOW YOUR TRUMPET|| (MEDLEY)
Hello awesome people here in this beautiful platform. I trust you are all doing well. On my end, I am having a beautiful weekend!
This week on our lovely community is themed, trumpet sound as provided by our big te trumpeter, @ovey10. Shout out to him for this wonderful theme.
Personally, immediately I heard this thme, my mind went straight to the biblical imagery of how the end time would be. That is, Angels will sound the trumpet and summon all to assemble for judgement. I can even picture the angels singing alléluia in my mind 😂
Well there are many versions to that imagery.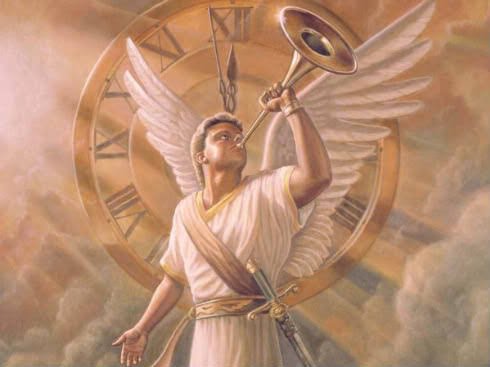 source
Secondly, in the part of Nigeria where I live, trumpet is a symbol of praise in Celestial Churches. Their praise session must be accompanied by trumpet sound for it to be complete.
So with all these feelings of Praise and alleluia relating to the trumpet, I have decided to present to you guys, a trumpet song we used to sing when we were younger. This trumpet song is sang in churches at some point as a way to blast trumpet sounds to God. After that, I will also sing an alleluia song by Nathaniel Bassey , a renowned and celebrated gospel artist, titled Alléluia eh !
Below is the link to Nathaniel Basseys alleluia eh!
I hope you'll enjoy it. So sit back and enjoy!!
Special thanks to all who have encouraged and supported me through various means on this platform. I am deeply grateful!!!
---
▶️ 3Speak
---
---