Recordando el 2022 / Remembering 2022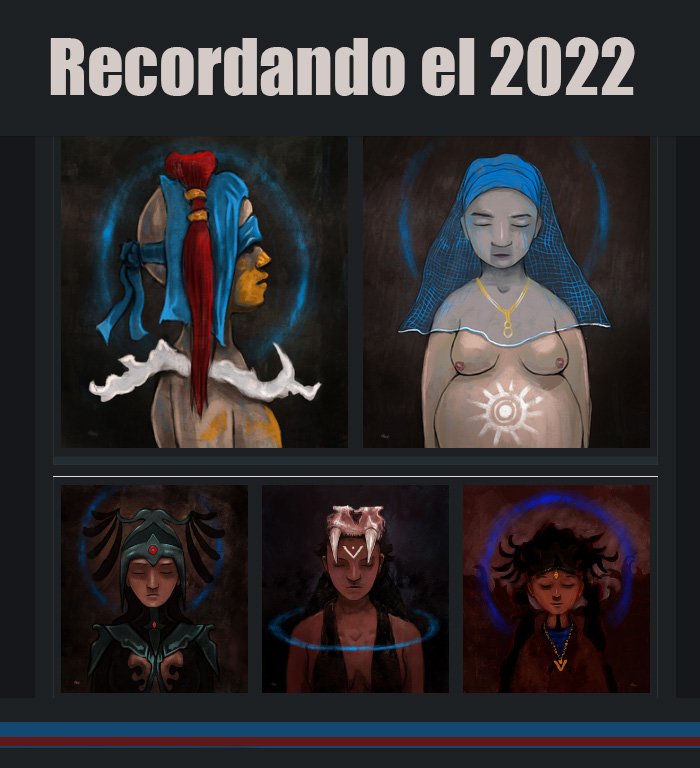 ¡Hola a todos en la comunidad de hive blog! Ya se está acabando en año 2022 y creo que es un buen momento para recordad las experiencias de este año que para mí fue de mucho aprendizaje místico y científico. Sin embargo siempre tenemos la disposición de aprender más de los estudios y experiencias para sustentar la armonía hoy, que considero es lo que más importa.
Para comenzar he seleccionado algunas piezas que compuse en el transcurso del año y lo ordeno de manera cronológica y conceptual para que vean la evolución de mi arte en este año.


Hello everyone in the Hive Blog community! It is already ending in 2022 and I think it is a good time to remember the experiences of this year that for me was very mystical and scientific learning. However, we always have the willingness to learn more about studies and experiences to support harmony today, which I consider is what matters most.
To start I have selected some pieces that I composed during the year and ordered it chronologically and conceptually to see the evolution of my art this year.
---

---
Comenzando el año recuerdo que dibujaba conceptos de escenarios naturales que desde finales del año pasado me intereso. Presentar con un poco de romanticismo elementos como las flores y frutos a una escala monumental frente a seres mágicos e iluminados como la Dahlia Wels, la Azucena, y hasta una flor que no existe.



Starting the year I remember that I drew concepts of natural scenarios that since the end of last year I was interested. Present with a little romanticism such as flowers and fruits on a monumental scale against magical and illuminated beings such as the Dahlia Wels, the Azucena, and even a flower that does not exist.
---

---
Luego presento una propuesta muy rara estéticamente hablando con una referencia antropológica de máscaras africanas y nativo americanas agregando un poco de mística sin embargo aún no encontraba la sustancia que quería expresar entre lo orgánico, lo trascendental, lo místico, y lo energético.



Then I present a very rare proposal aesthetically speaking with an anthropological reference of American and Native American masks adding a little mystique however I still did not find the substance that I wanted to express between the organic, the transcendental, the mystical, and the energetic.
---

---
Y de seres, uno extraordinario que es el gato por indiferente seductor y audaz, trabaje en composiciones y planos cinematográficos retándome a un dibujo más expresivo.



And of beings, an extraordinary one who is the cat for seductive and bold indifferent, works in compositions and film plans by challenging me to a more expressive drawing.
---

---
El cyberpunk siempre me pareció una manera conceptual y estética muy interesante y cuando me siento inspirado me animo a dibujar elementos robóticos sin embargo sentí que era una misión fallida en estas chicas cybord cuya composición no tenía la sustancia a la que quería llegar.



Cyberpunk always seemed to me a very interesting conceptual and aesthetic way and when I feel inspired I encourage myself to draw robotic elements, however I felt it was a failed mission in these Cybord girls whose composition did not have the substance I wanted to reach.
---

---
Luego entramos al inframundo donde dibujé personajes que representaran a demonios que cuidan el bajo mundo. Atmosféricamente me comenzó a gustar el acabado del fondo muy orgánico, abstracto y expresivo.


Then we entered the underworld where I drew characters that would represent demons that take care of the under world. Atmospherically I began to like the finish of the very organic, abstract and expressive fund.
---

---
Debido a la misión fallida de las chicas cybord me propuse mejorar el dibujo del rostro femenino y realice una serie de rostros en el que a pesar de no lograr un dibujo realista si comenzó a gustar ciertas características naturales que me van a caracterizar.


Due to the failed mission of the Cybord girls I set out to improve the drawing of the female face and make a series of faces in which despite not achieving a realistic drawing if you began to like certain natural characteristics that will characterize me.
---

---
Inspirado en el nacer de mi hija realice dibujos que simbolizan la maternidad, comencé a tener una nueva conciencia simbólica y espiritual sobre la vida, la creación, y el tiempo. Abajo presento una plántula, las mamarias y el útero como capsula sagrada.


Inspired by the birth of my daughter, make drawings that symbolize motherhood, I began to have a new symbolic and spiritual consciousness about life, creation, and time. Below I present a seedling, the breasts and the uterus as a sacred capsule.
---

---
Luego comencé a producir dibujos en NFT de conceptos sencillos cotidianos misticos y atomicos cuya aura define a cada uno en su carácter micro cósmico cuya armonía y elementos fueron muy meditados antes se ser expresados en imágenes originales. Son profanidades alegóricas que abre puertas a la profundización y a la hermenéutica.


Then I began to produce NFT drawings of simple daily and atomic daily concepts whose aura defines each one in their micro cosmic character whose harmony and elements were very measured before being expressed in original images. They are allegorical profanities that open doors to deepening and hermeneutics.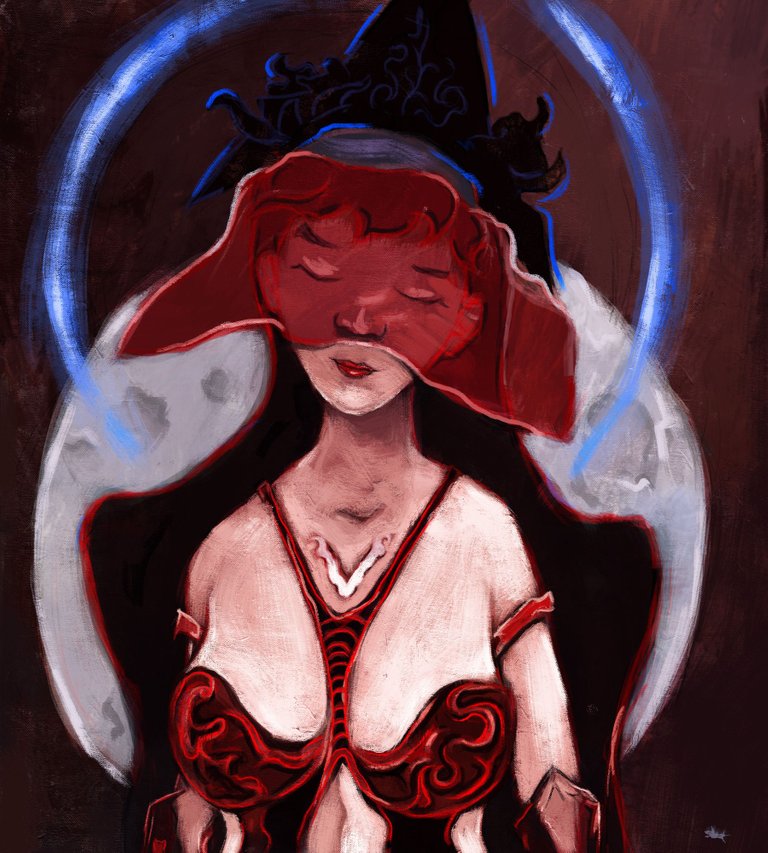 https://mintable.app/m/item/m/8hwPa2-J8BlKJuw

¡Muchas gracias por leer este Post! Si te gustan mis contenidos, puedes apoyarme y seguirme en Hive Blog y en mis otras redes sociales.
.
Thank you very much for reading this Post! If you like my content, you can support and follow me on Hive Blog and on my other social networks.
.

---
---