Attention All Communities: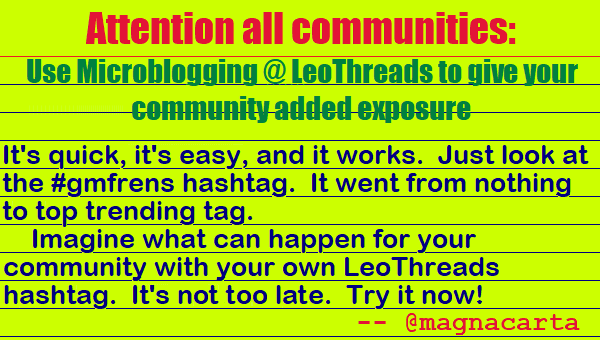 ---
Use Microblogging @ LeoThreads to give your community added exposure
It's quick, it's easy, and it works. Just look at the #gmfrens hashtag. It went from nothing to top trending tag.
Imagine what can happen for your community with your own LeoThreads hashtag. It's not too late. Try it now!
-- @magnacarta
---
---