Bayen Munich is More Powerful Than You Think.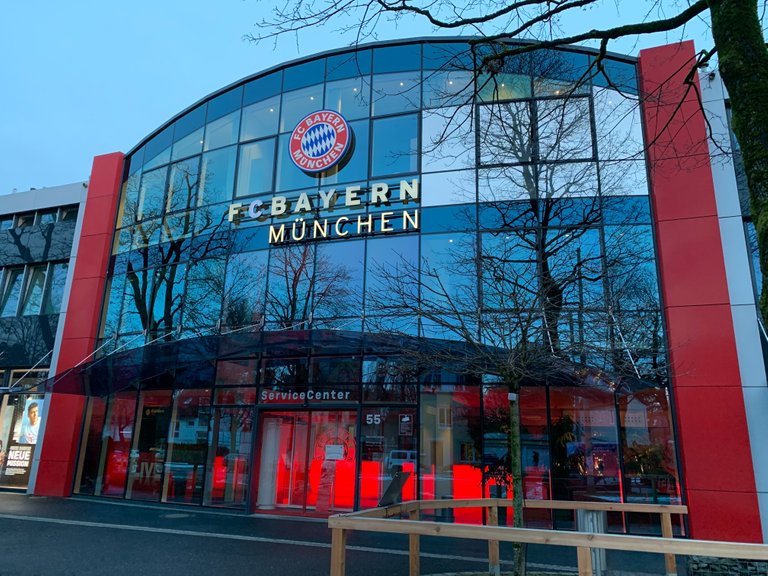 Wikimedia Commons
FC Bayern Munchen is the german candidate of the European top 5. Consistently staying there in all sorts of rankings since the 70s and rarely missing out only back then. This club has been a dictinct club from the rest of their competition. Many of you have seen Bayern being very stingy and not spending much money on players or their contracts, but did you know that out of all the top European clubs Bayern is literally the only club which is not in debt or owned by some investor? They are literally the only big club who are financially healthy and self owned and everything what self sufficient means. From owning the stadium to owning the clubs majority amount of voting rights. Let's see how this unprecedented feat was reached by the Bavarians.
Let's go back to the 70s. Bayern have won three champions league titles in quick succession. After this great achievement anyone would like to build on it. Bayen did the same but the expenses of keeping up with the high standards they set themselves came with debt. Back then bayern did not have money splashing sponsors and their main revenue source was matchday revenue. To fix this mess, Bayern appointed Uli Hoeness.
Bayern are what they are today, thanks to Uli Hoeness. Upon appointment the first thing that Uli did was to fix the revenue stream. He took the road of merchandising. And this actually did help. Bayern were never in debt again. The merchandising and the commercial decisions regarding sponsors paid off. Bayern made more money than before. When they were financially stable they then focused on the stadium. Bayern played in the Olympic stadium of Munich before moving to the Allianz Arena. They obviously did not own that stadium. Bayern's success grew and it needed it's own identity. In comes the Allianz Arena which was first very criticised. Of course humans would always criticise something they haven't seen before.
The Allianz Arena looks ahead of it's time in 2022 so just imagine how grand it was in 2006. Initially the costs were high but that was so Bayern could pay the debts of the stadium. And they did and since then bayern keep 100% of the matchday revenue which is a huge income. This only made Bayern finance more stable. Adding the 50+1 rule to the mix. The Bundesliga strictly demands the clubs to hold at least 51% of the voting rights. They can sell the rest of the shares. Bayen sells only 30%. But out of that 30% they have currently 5% ready in stock as not sold. The three shareholders are Adidas, Allianz and Audi. Three giants who can invest heavily. But at the same time keeping 75% of the shares to themselves bayern are also independent in terms of making decisions for the club. So nobody can lay a finger of bayern's master plan. Bayern strictly try to maintain that financial sufficiency and as a result they make very calculated moves in the transfer market and also don't rely on a certain player to convolute their financial structure. Example : Barcelona - Messi. PSG - Mbappe.
Uli Hoeness' experience have made Bayern into the self sufficient giant it is today. He has resigned and is succeeded by Oliver Kahn. Maybe I will talk about Bayern's new set of plans someday very soon.
---
---