Encanto Review (ESP/ENG)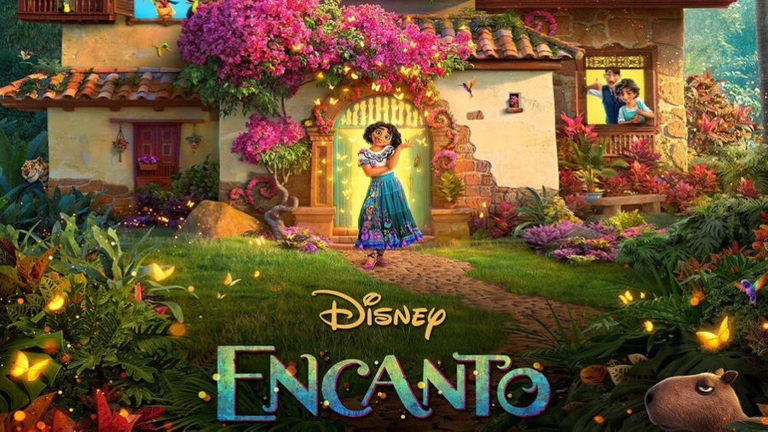 Fuente
Today we are going to talk about Encanto, a film that, as its name suggests, is full of magic in every scene, I will share with you what were my impressions when I saw it, as well as which were the elements that I liked the most and which were not, join me in this review 😊.
Hoy vamos a hablar de Encanto, una película que, tal como su nombre lo indica, está llena de magia en cada escena, voy a compartir con ustedes cuales fueron mis impresiones cuando la vi, así como cuales fueron los elementos que más me gustaron y cuales no, acompáñenme en esta review. 😊

Summary/Resumen
First I will make a brief summary in case you have not seen this film, it is about the Madrigal family, which lives in a spectacular magical house, each of the blood members of the family has a magical gift with which they help their community, which manifests itself at five years of age when they touch the doorknob, However, Mirabel does not have any gift, something that makes her very sad because it makes her feel that she does not belong to the family, but step by step she will unravel the mystery that surrounds the house and she may be the only one who can save it from destruction.
En primer lugar haré un breve resumen en caso de que no hayan visto esta película, se trata de la familia Madrigal, la cual vive en una espectacular casa mágica, cada uno de los miembros sanguíneos de la familia posee un don mágico con el cual ayudan a su comunidad, el cual se manifiesta a los cinco años de edad cuando tocan el pomo de una puerta, sin embargo Mirabel no tiene ningún don, algo que la pone muy triste porque la hace sentir que no pertenece a la familia, sin embargo poco a poco ira desentrañando el misterio que se cierne en torno a la casa y posiblemente sea ella la única que pueda salvarla de la destrucción.
English Trailer
Trailer en español
Ok, I think I have to start with what I didn't like about the film, I think it has a pretty flat and generic story and that the creators could have based it on stories from Colombia which is the country where the plot is set, just like they did with Coco, which was based on the Day of the Dead, one of the most famous festivities of the country, Colombia, like all other Latin American countries is culturally rich, full of myths, legends and stories and any of them could have been adapted into this film, instead of simply using the typical story of the person who doesn't fit in with the rest, whose (rather predictable) ending is about the fact that she does have powers, that of uniting her family, which leads us to ask ourselves questions like, is this a "magical" power?
Ok, creo que debo comenzar por lo que no me gustó de la película, pienso que tiene una historia bastante plana y genérica y que los creadores han podido basarse en historias propias de Colombia que es el país en el que se desarrolla la trama, tal y como hicieron con Coco, que se basaron en El día de Muertos, una de las festividades más célebres del país, Colombia, al igual que todos los demás paises latinoamericanos es muy rico culturalmente, está lleno de mitos, leyendas e historias y cualquiera de ellas pudo ser adaptada en esta película, en lugar de simplemente usar la típica historia de la persona que no encaja con el resto, cuyo final (bastante predecible) se trata de que sí tiene poderes, el de unir a su familia, lo que nos lleva a hacernos preguntas como ¿esto se trata de un poder "mágico"?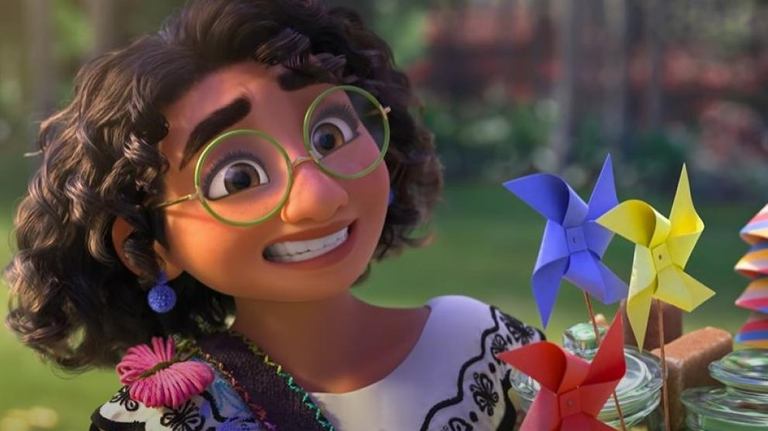 Fuente
I am not Colombian but I know that in Colombia there are many wonderful myths and legends that the producers could have used as a basis to develop the story and thus give it a unique and special touch, a stamp of their own, I am talking about legends such as "La madre de agua" (the mother of water) "La Pata Sola" (the one-footed woman) "La candileja" (the candlestick) "La mula errada" (The mule with horseshoes) "Las brujas de Burgama" (The witches of Burgama) and many others.
No soy Colombiana pero sé que en Colombia hay muchos mitos y leyendas maravillosos que los productores pudieron haber utilizado como base para desarrollar la historia y darle así un toque único y especial, un sello propio, hablo de leyendas como "La madre de agua" "La Pata Sola" "La candileja" "La mula errada" "Las brujas de Burgama" y otras muchas más.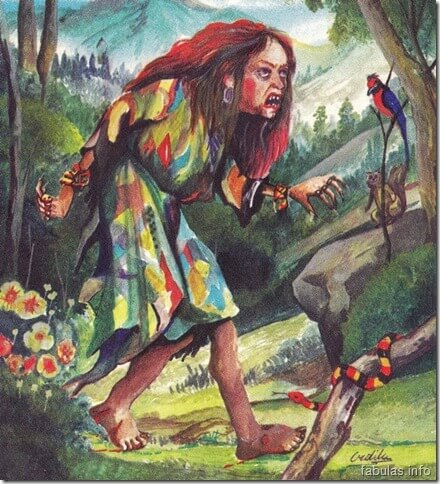 Fuente
But leaving this aside, I think the film has many other elements that I did like, such as the fact that in its English version the characters say several words in Spanish, something that can help English speakers to learn Spanish words and at the same time help them to immerse themselves a little more in the plot, and for us Latinos it helps us to identify with the film.
Pero haciendo a un lado esto, creo que la película tiene muchos otros elementos que sí me gustaron, como el hecho de que en su versión en inglés los personajes digan varias palabras en español, algo que puede ayudar a las personas angloparlantes a aprender palabras en este idioma y al mismo tiempo los ayuda a sumergirse un poco más en la trama, a los latinos por nuestra parte nos ayuda a sentirnos identificados.
I also like that they have used resources that refer to Colombian culture, such as the yellow butterflies that inevitably take us back to the novel "One Hundred Years of Solitude" by the Colombian writer Gabriel García Márquez, and in the same way the Madrigal's house also reminds me of this novel, an old house in which a family lives under the leadership of a matriarch, Alma Madrigal, in "One Hundred Years of Solitude" it was Úrsula Iguarán who took the reins of the family after the death of her husband, José Arcadio Buendía.
También me gusta que hayan utilizado recursos referenciales a la cultura colombiana, como las mariposas amarillas que inevitablemente nos remontan a la novela "Cien años de Soledad" del escritor colombiano Gabriel García Márquez, y de la misma forma la casa de los Madrigal también me recuerda a esta novela, una casona antigua en la que vive una familia bajo el liderazgo de una matriarca, Alma Madrigal, en "Cien Años de Soledad" era Úrsula Iguarán quien llevó las riendas de la familia luego de la muerte de su marido, José Arcadio Buendía.
I also like that they have included a very successful variety of Latin American wildlife such as jaguars, capybaras and tapirs.
También me gusta que hayan incluido una variedad muy acertada de la fauna latinoamericana como los jaguares, capibaras y dantas.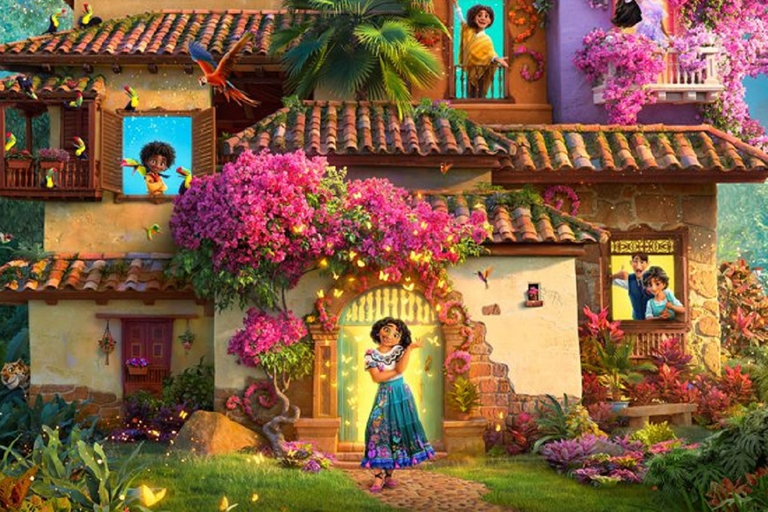 Fuente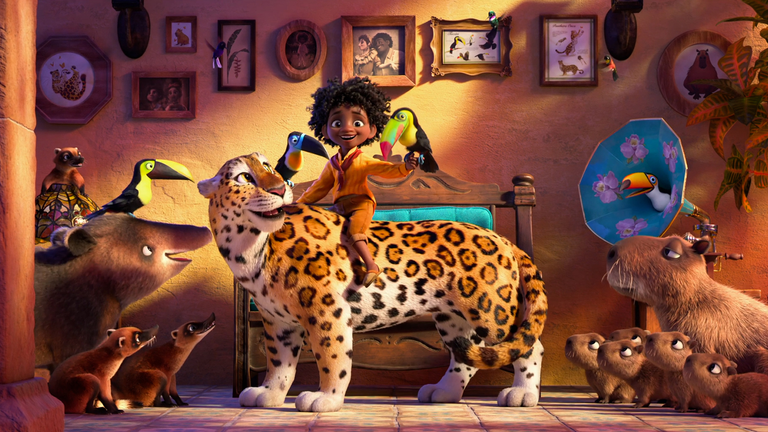 Fuente
And what can I say about the soundtrack? I think it's superb, wonderful, one of the best I've heard, every note, every chord, every rhythm perfectly represents Colombia more than the story itself did, it's full of multiple nuances like vallenato, salsa caleña and cumbia, and in some songs they also mixed these rhythms with trap
¿Y que les puedo decir del soundtrack? Creo que es soberbio, maravilloso, uno de los mejores que he escuchado, cada nota, cada acorde, cada ritmo representa perfectamente a Colombia más de lo que lo hizo la propia historia, está lleno de múltiples matices como el vallenato, salsa caleña y cumbia, y en algunas canciones también mezclaron estos ritmos con trap.
I must also mention the fact that the voice actors did their job so well that you inevitably feel immersed in the plot as they sing, for example in the song "We don't talk about Bruno" we can notice that most of the song is sung in a whispered voice because it is not allowed to talk about the mysterious character, it's just great.
También debo mencionar el hecho de como los actores de doblaje hicieron tan bien su trabajo que inevitablemente te sientes inmerso en la trama a medida que ellos van cantando, por ejemplo en el tema "Aquí no se habla de Bruno" podemos notar que la mayoría de la canción es cantada con una voz susurrada porque no está permitido hablar del personaje misterioso, es simplemente genial.
I also like that the film represents the great ethnic diversity that exists in Latin America and that it is a product of miscegenation, many people around the world believe that people from Latin America are usually dark skinned, with brown hair and eyes and that is not true, here there are people with multiple appearances, there are blondes, brunettes, people with black skin, with white skin, with indigenous appearance, in short it is a very diverse and wonderful world, I love that they have represented all that in this film.
Me gusta también que en la película se vea representada la gran diversidad étnica que hay en Latinoamérica y que es producto del mestizaje, muchas personas alrededor del mundo cree que la gente de Latinoamérica usualmente es de tez oscura, con color de ojos y cabello castaño y eso no es verdad, aquí hay personas con múltiples apariencias, hay gente rubia, morena, personas de tez negra, con tez blanca, con apariencia indígena, en fin es un mundo muy diverso y maravilloso, amo que hayan representado todo eso en esta película.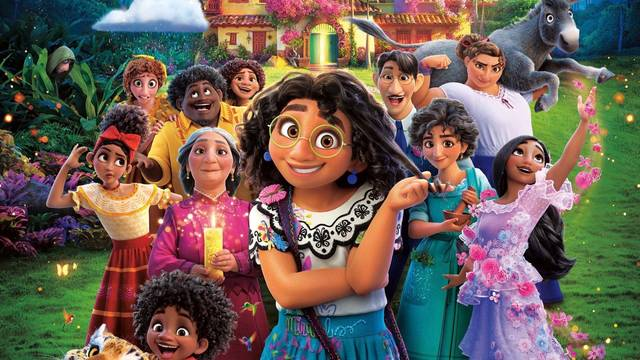 Fuente
And finally I would like to talk about the photography, which I think is beautiful, almost all the scenes that represent the happiness of the Madrigal family is full of multiple colours that help you to feel the same happiness, at the same time the tones get darker when it comes to mystery, like in the scenes with the famous Bruno (who nobody can talk about) the producers knew how to use their resources very well.
Y por último me gustaría hablar de la fotografía, la cual creo que es preciosa, casi todas las escenas que representan la felicidad de la familia Madrigal está llena de multiples colores que te ayudan a sentir la misma felicidad, al mismo tiempo los tonos se oscurecen cuando de misterio se trata, como en las escenas con el famoso Bruno (del que nadie puede hablar) los productores supieron utilizar muy bien sus recursos.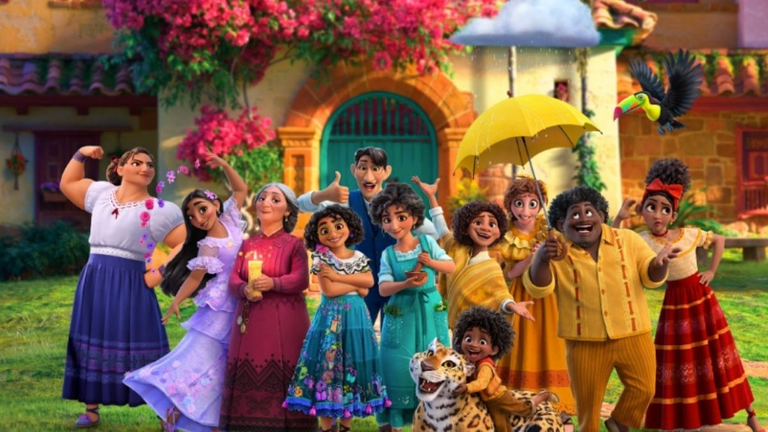 Fuente
In conclusion I can tell you that I don't consider this to have been a bad film at all, on the contrary it is quite entertaining and beautiful, it's just that I think they could have done a better job in terms of story, and probably this film would have been as emblematic and captivating as Coco was, I still liked it and I do recommend it. Well friends, this has been my opinion, I would like to know what is yours, thank you very much for your attention, see you next time, have a wonderful day.
En conclusión les puedo decir que no considero para nada que haya sido una mala película, al contrario es bastante entretenida y hermosa, es solo que considero que pudieron haber hecho un mejor trabajo en cuanto a la historia, y probablemente esta película hubiese sido tan emblemática y cautivadora como lo fue Coco, aún así me gustó y sí la recomiendo. Bueno amigos, esta ha sido mi opinión, me gustaría saber cual es la de ustedes, muchas gracias por su atención, nos leemos en una próxima oportunidad, que tengan un maravilloso día.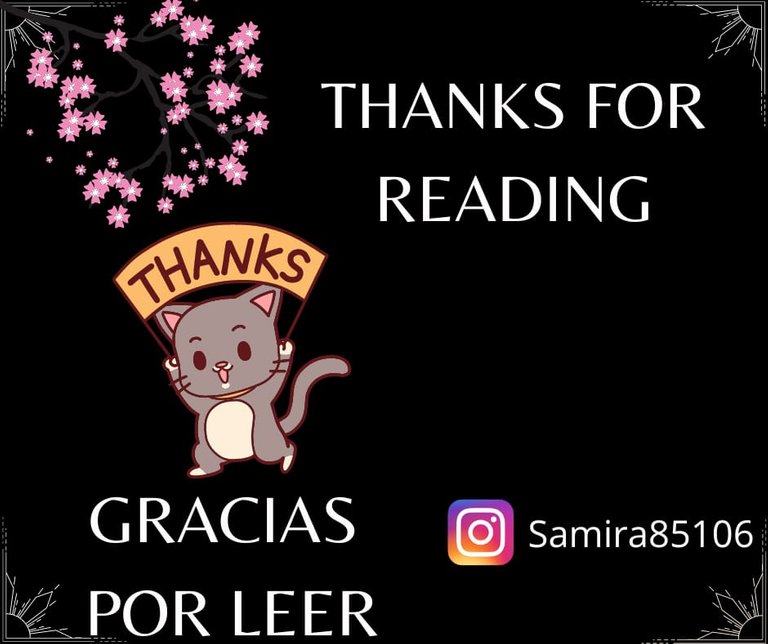 (Image designed by me in canva editor)
Imagen diseñada por mi en el editor de Canva.
---
---