Fantastics Beast The Secrets of Dumbledore (Review) ESP/ENG **Spoilers alert**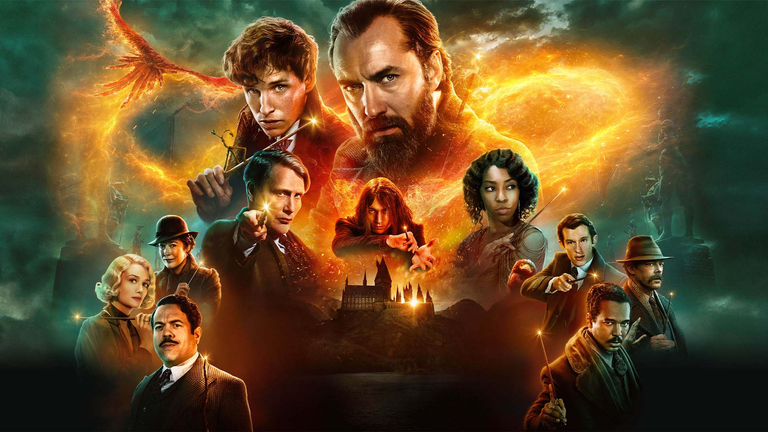 Fuente
Hi, I am very excited because I finally got to see "Fantastic Beast, Dumbledore's secrets" which was released last year, and which caused a lot of controversy because Johnny Depp was unfairly taken away from the role of Grindelwald, although I am a fan of the franchise I did not agree at all with the expulsion of Depp for the simple reason that I believe that personal problems should not affect the work field, but that's how this world is and especially in show business, it doesn't matter how famous or influential you are, much less if you are right in your ideals or if you are innocent, the industry will treat you like a vile product, anyway I don't want to expand on that matter because my intention is not to talk about that topic, but to give you my opinion about this movie that, to be honest, exceeded my expectations by far.
Hola, estoy muy emocionada porque finalmente pude ver "Fantastic Beast, los secretos de Dumbledore" que se estrenó el año pasado, y que causó mucha polémica a causa de que a Johnny Depp le arrebataron injustamente el rol de Grindelwald, aunque soy fan de la franquicia yo no estuve de acuerdo para nada con la expulsión de Depp por la sencilla razón de que creo que los problemas personales no deberían afectar el campo laboral, pero así es este mundo y sobre todo en el negocio del espectáculo, no importa que tan famoso o influyente seas, mucho menos si tienes la razón en tus ideales o si eres inocente, la industria te tratará como un vil producto, de todos modos no quiero extenderme en ese asunto porque mi intención no es hablar de ese tema, sino darles mi opinión acerca de la esta película que, para ser honesta, superó por mucho mis expectativas.
Overview/Resumen
In this film we see that Grindelwald seeks to gain much more power through politics, and for this reason he kidnaps a Qilin, a creature that could discover his true intentions, the job of Newt Scamander and his troop is to destroy his plans, as Dumbledore cannot confront him thanks to the blood pact, however it is not a task that is so easy because despite his crimes, Grindelwald is becoming increasingly popular among the magical community and begins to gain more followers that could help him to position himself in a high international political office, and therefore the integrity of the muggles would be at risk, thus, Newt and his team, including the muggle Jacob, will have to infiltrate some meetings of Grindelwald's political campaign to carry out their goal, living many adventures in the process.
En esta película vemos que Grindelwald busca conseguir mucho más poder a través de la política, y por esta razón secuestra a una Qilin, una criatura que podría descubrir sus verdaderas intenciones, el trabajo de Newt Scamander y su tropa es destruir sus planes, ya que Dumbledore no puede enfrentarse a él gracias al pacto de sangre, sin embargo no es una tarea que resulte tan fácil porque a pesar de sus crímenes, Grindelwald se hace cada vez más popular entre la comunidad mágica y comienza a ganar más seguidores que podrían ayudarlo a posicionarse en un alto cargo político internacional, y por lo tanto la integridad de los muggles estaría en riesgo, de esta manera, Newt y su equipo, entre ellos el muggle Jacob, tendrán que infiltrarse en algunas reuniones de la campaña política de Grindelwald para llevar a cabo su objetivo, viviendo muchas aventuras en el proceso.
Trailer
My Opinion/Mi Opinión
Many of you know that I'm a fan of the Harry Potter franchise, so honestly I'm glad to see this universe expanding more and more through these prequels, the previous two were good, I really liked them, but this third one I must admit was the best of them all, at least in my opinion. First of all let me start with the story and all the elements they incorporated in it that I liked so much.
Muchos de ustedes saben que soy fan de la franquicia Harry Potter, así que honestamente me da gusto ver que este universo se expande cada vez más a través de estas precuelas, las dos anteriores fueron buenas, me gustaron de verdad, pero esta tercera debo admitir que fue la mejor de todas, al menos en mi opinión. Antes que todo déjenme empezar por su historia y todos los elementos que incorporaron en ella y que tanto me gustaron.
I really liked that they incorporated the Qilin as an infallible resource to know the true feelings of a wizard aspiring to such an important position, I liked the fact that Queenie is already realising that supporting Grindelwald is not the best option as he is just using her and all his followers, I also loved the fact that they showed us Hogwarts again and that we also got to see the all-important Room of Requirement, and I certainly loved the fact that Jacob is still on the scene as an important member of the anti-Grindelwald Oreden, because despite being a muggle, there are many things he can do within his limitations in the world of magic, and he is also representing the group that Grindelwald wants to subdue.
Me gustó mucho que incorporaran a la Qilin como un recurso infalible para conocer los verdaderos sentimientos de un mago que aspira a un puesto tan importante, me gustó el hecho de que Queenie ya se esté dando cuenta de que apoyar a Grindelwald no es la mejor opción ya que él solo la está utilizando, al igual que a todos sus seguidores, también amé el hecho de que volvieran a mostrarnos Hogwarts y que también pudiésemos ver la importantísima Sala de los Menesteres, y desde luego amé el hecho de que Jacob continue en escena como miembro importante de la Orden anti Grindelwald, porque a pesar de ser un muggle, hay muchas cosas que puede hacer dentro de sus limitaciones en el mundo de la magia, y además está como representación de ese grupo que Grindelwald quiere someter.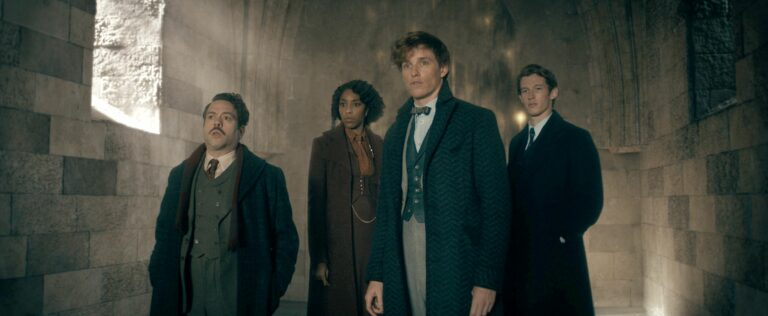 Fuente
I like to see Dumbledore's secrets being revealed (living up to the title of the film) as it finally exposes (for those who haven't read the books or seen the Harry Potter films) the romance between Grindelwald and Dumbledore, which in turn explains the blood pact the two once made to avoid attacking each other, They also mention the death of Arianna (Dumbledore's sister) but one of the things I was really grateful to know is the true origin of Credence, because despite knowing he was a Dumbledore, we assumed he was Albus' brother, but in reality he was his nephew, son of his brother Aberforth.
Me gusta ver como van desvelándose los secretos de Dumbledore (haciéndole honor al título de la película) pues por fin queda al descubierto (para los que no han leído los libros o visto las películas de Harry Potter) el romance que hubo entre Grindelwald y Dumbledore, lo que a su vez explica el pacto de sangre que ambos hicieron una vez para evitar atacarse el uno al otro, también mencionan la muerte de Arianna (hermana de Dumbledore) pero una de las cosas que de verdad agradecí poder conocer es el verdadero origen de Credence, ya que a pesar de saber que era un Dumbledore, suponíamos que era hermano de Albus, pero en realidad era su sobrino, hijo de su hermano Aberforth.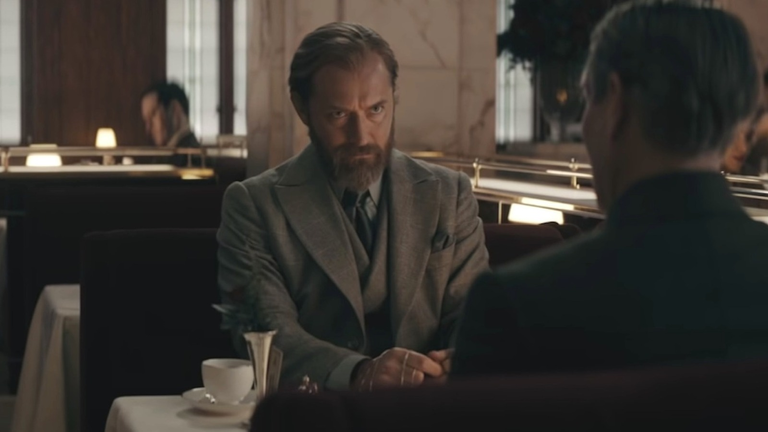 Fuente
I really liked the fact that the Brazilian candidate was elected to the position Grindelwld aspired to, not only because we Latinos are proud to have an important participation in the political environment of the plot, but also because it gives us hope that the next film may show us, perhaps in some scenes, at least part of Castellobruxo, the magical school in Brazil.
Me gustó mucho que la candidata brasileña haya sido electa para el cargo que aspiraba Grindelwld pues no solo por el hecho de que los latinos nos sentimos orgullosos de tener una participación importante en el ambiente político de la trama, sino porque nos da esperanza de que la próxima película pueda mostrarnos, quizá en algunas escenas, al menos parte de Castellobruxo, la escuela mágica de Brasil.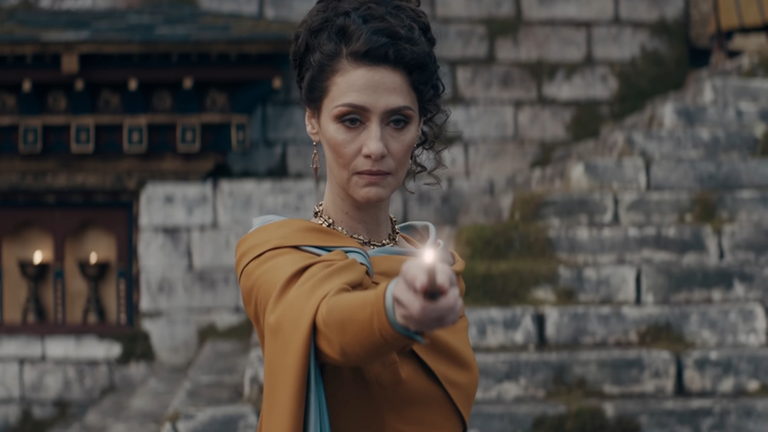 Fuente
In terms of characters, Jacob is and always will be my favourite, I really loved seeing him as an infiltrator and that they even assigned him a "magic" wand even though it has no core and therefore is not functional, but it still serves the purpose of making him go unnoticed among the wizards, I never before imagined seeing him in a scene where he pretends to have magic and that is something I appreciated about this film, I like it because in a way Jacob represents us fans of the franchise, always being surprised by the new and wonderful things the magical world has to offer, and also because he is the muggle version of Mr. Weasley that belongs to the Harry Potter saga.
En cuanto a personajes, Jacob es y siempre será mi favorito, de verdad amé verlo como infiltrado y que incluso le hayan asignado una varita "mágica" aunque esta no tiene núcleo y por lo tanto no es funcional, pero aún así cumple el objetivo de hacerlo pasar desapercibido entre los magos, nunca antes imaginé verlo en una escena donde él fingiera tener magia y eso es algo que agradecí de esta película, me gusta porque de alguna manera Jacob nos representa a los fans de la franquicia, siempre sorprendiéndose ante las cosas nuevas y maravillosas que el mundo mágico tiene para ofrecer, y también porque es la versión muggle del Señor Weasley que pertenece a la saga de Harry Potter.
The performances were good, really, even Mads Mikkelsen's, who I was very attentive, however I still prefer Depp and not by mere whim, but because he presented us a colder and unpredictable version of Grindelwald, more attached to the canon, despite its aesthetics that I did not like, but I think that Mikkelsen, in his eagerness to differentiate himself from Depp's work, took away passion from his character, he seemed inexpressive, did not have the same histrionic strength and did not generate the slightest impact on the audience, well, at least not on me, however he wasn't that bad, not that I consider him a bad actor at all, but it's not easy to work on someone else's work and under the pressure of the audience.
Las actuaciones estuvieron buenas, de verdad, incluso la de Mads Mikkelsen, de quien estuve muy pendiente, sin embargo no dejo de preferir a Depp y no por simple capricho, sino porque nos presentó una versión más fría e impredecible de Grindelwald, más apegada al canon, a pesar de su estética que no me gustaba, pero creo que Mikkelsen, en su afán por diferenciarse del trabajo de Depp, le quitó pasión a su personaje, parecía inexpresivo, no tenía la misma fuerza histriónica y no generó el más mínimo impacto en la audiencia, bueno, al menos no en mi, sin embargo no estuvo tan mal, no es que lo considere un mal actor en lo absoluto, sino que no es fácil trabajar sobre el trabajo de alguien más y bajo la presión del público.
En español
As for the soundtrack, I think it's great 😱 I especially love the promotional theme that respects the main melody of Harry Potter, a melody generated by a celesta, which is a musical instrument whose sound is reminiscent of a music box and is often used to accompany scenes where magic is the protagonist. In this case, of all the songs in the soundtrack that I like, "Countersight" is my favourite, as it is impossible not to associate the different sounds that arise with magic, and the different crescendos give it a hint of mystery.
En cuanto al soundtrack, creo que es grandioso 😱 sobre todo amo el tema de promoción que respeta la melodía principal de Harry Potter, melodía generada por una celesta, que es un instrumento musical cuyo sonido recuerda a una caja de música y es muy usado para acompañar escenas donde la magia es la protagonista. En este caso, de todas las canciones del soundtrack que me gustan, "Countersight" es mi favorita pues es imposible no asociar con la magia los diversos sonidos que van surgiendo, además los diferentes crescendo le aportan un hálito de misterio.
And finally the scene that made a big impact on me was when Grindelwald tortured Jacob, I was especially moved by Queenie's reaction, I really hated Grindelwald with all my heart, it was a cowardly act to attack someone who could not defend himself against him, and I must admit that Mikkelsen's performance in this scene convinced me more than in the previous ones, I noticed more contempt and rage in his character.
Y finalmente la escena que me generó un gran impacto fue cuando Grindelwald torturó a Jacob, sobre todo me conmovió por la reacción de Queenie, de verdad odié a Grinelwald con toda mi alma, fue un acto cobarde atacar a alguien que no podía defenderse de él, y además debo admitir que la actuación de Mikkelsen en esta escena logró convencerme más que en las anteriores, le noté mayor desprecio y rabia a su personaje.

Friends this has been my opinion of the movie, I really regret that it was a box office failure but I can understand perfectly why it happened, I also hope this doesn't affect the decision to continue with the next movie as I would love to see what they have to offer us. Thank you very much for all your attention, see you next time Happy weekend! 😊.
Amigos esta ha sido mi opinión de la película, de verdad lamento que haya sido un fracaso en taquilla pero puedo entender perfectamente porqué sucedió, también espero que esto no afecte la decisión de continuar con la siguiente película ya que me encantaría ver lo que tienen para ofrecernos. Muchas gracias por toda su atención, nos vemos en la próxima oportunidad ¡Feliz fin de semana! 😊.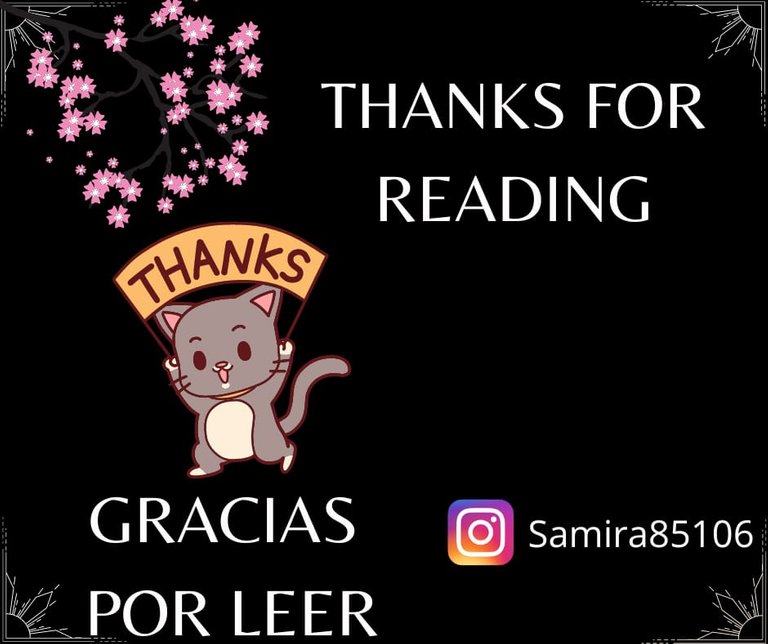 (Image designed by me in canva editor)
Imagen diseñada por mi en el editor de Canva.
---
---