😁 [ESP-ENG] Section "I recommend 3 things"️ // 3 Netflix series you're going to love... Episode 2 😁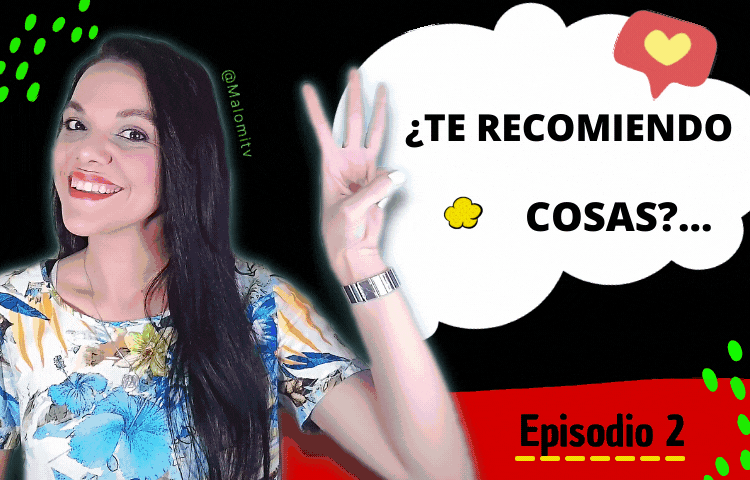 Own photo edited with canva program//
Fotografía propia editada con programa canva

░░░ ENGLISH VERSION ░░░
░░░ VERSION ESPAÑOL ░░░

Helloo, Peladiente. 😁
Lately, I have been receiving messages to recommend some Netflix series that are fun and allow you to forget the problems of everyday life, today I bring you 3 Netflix series


That I am sure will distract you and get you thinking because of their plot, elements and color palettes, these series are:
LOCKE & KEY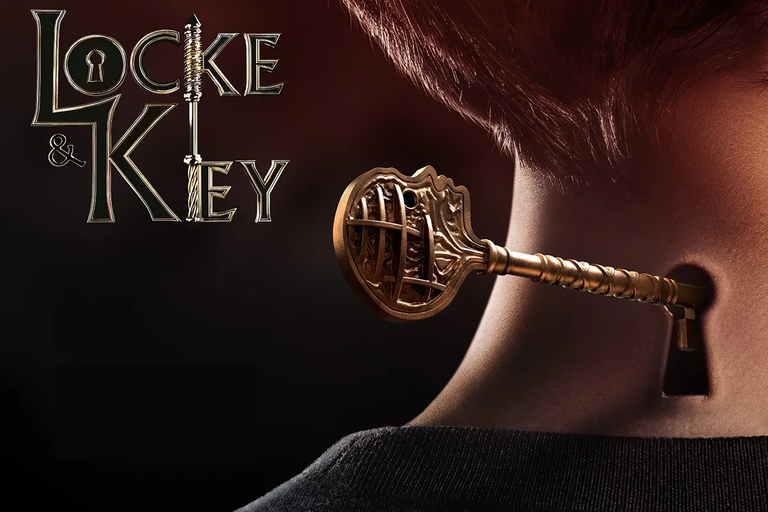 SOURCE
It is a very interesting series, supernatural and with a touch of terror, is based on a series of comics written by Joe Hill and Gabriel Rodriguez, was released on Netflix in early 2020, has two seasons and has been a success, to the point that they plan to release a third.
The plot revolves around a mansion owned by the Locke family, the family has a talent for magic, but not just any magic, as these are in some keys, which upon the death of his father, the 3 children of the family inherit, but not only the mansion, the magic keys, the gifts with these keys but also the enemies and problems ... It is something quite enigmatic and entertaining, you imagine that with a key you can go wherever you want.... 😀
---
A series of unfortunate events...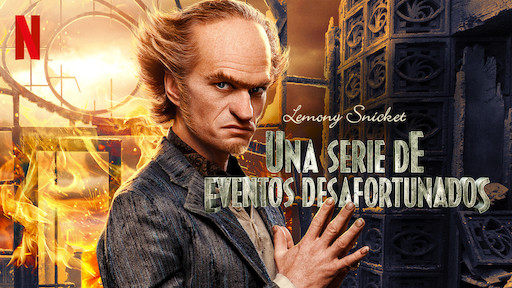 SOURCE
This is a rather unusual, pessimistic, yet very creative and out of the box series, who likes the use of elements, the quirky and the use of good color palettes, this series is for you....
It is based on the book series, written by Daniel Handler, whose pseudonym is Lemony Snicket, a very charismatic nickname.
The story about 3 millionaire children of the Baudelaire family, Violet, Klaus and Sunny Baudelaire, who are orphaned at an early age and are taken to a supposed uncle Count Olaf, whose house and gang of friends are a disaster, from there and for 3 seasons the Baudelaire children have to apply all their skills and teachings to survive the murder attempts of Count Olaf, also on the way they realize that their parents belong to a secret society ...
Will these creative and daring children survive so many unfortunate events?
---
THE RIAN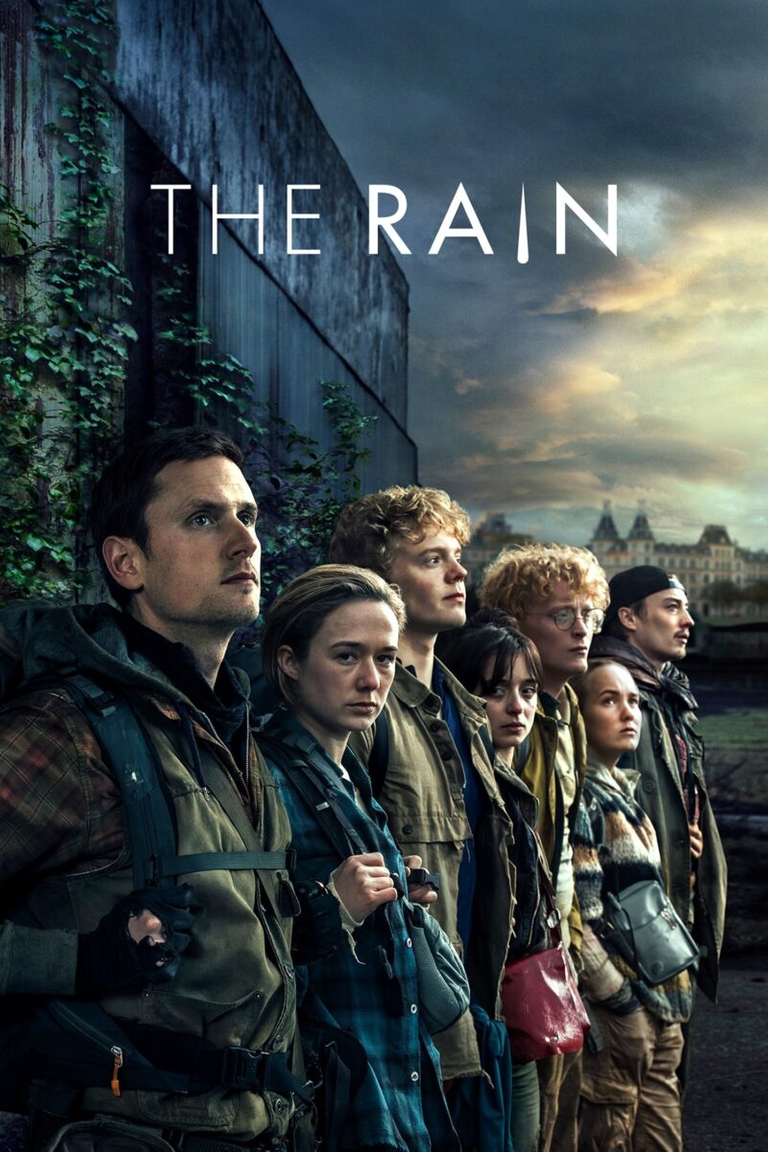 SOURCE
It's a perfect series for this pandemic season and questioning whether science, governments and even our parents are really doing a good job.
It has 3 seasons, quite active and exciting, subliminally it has messages of Faith, love, hope, loyalty and brotherhood, which leaves a good taste, very interesting landscapes, where you will discover if the brothers Simone and Rasmus will survive that virus coming from a lethal rain while hiding in a subway bunker, if you see it you will understand what I'm talking about, because not everyone will survive.
Let me know in the comments if you picked one for this weekend.... Enjoy! 😎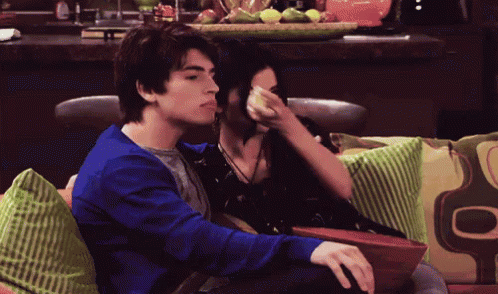 Thanks for reading me... ❤️ See you in the next post of Malomi TV 🤗
Ohhh!!! before I forget, coming soon on Blogger and other platform pending 😃
Últimamente, he recibido mensajes que recomiende alguna serie de Netflix, que sea divertida y permita olvidar los problemas del día a día, hoy te traigo 3 series de Netflix

Que estoy segura de que te van a distraer y poner a pensar por su trama, elementos y paletas de colores, estas series son:
LOCKE & KEY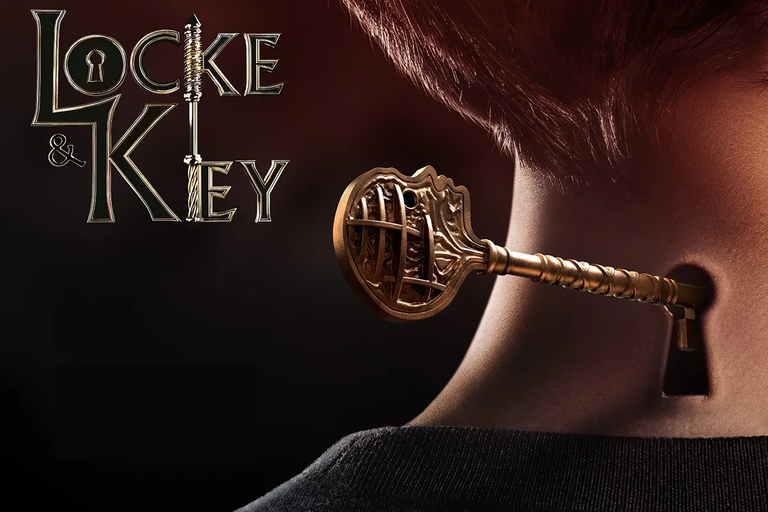 SOURCE
Es una serie bastante interesante, sobrenatural y con un toque de terror, esta basada en una serie de historietas escritas por Joe Hill y Gabriel Rodríguez, fue estrenada en Netflix a principios del año 2020, lleva dos temporadas y ha sido todo un éxito, a tal punto que piensan estrenar una tercera.
La trama gira alrededor de una mansión propiedad de la familia Locke, dicha familia posee un talento hacia la magia, pero no es cualquier magia, ya que estas están en unas llaves, las cuales al morir su padre, los 3 hijos de la familia heredan, pero no solo la mansión, las llaves mágicas, los dones con dichas llaves sino además los enemigos y los problemas... Es algo bastante enigmática y entretenida, te imaginas que con una llave puedas ir a donde tú quieras... 😀
---
Una serie de eventos desafortunados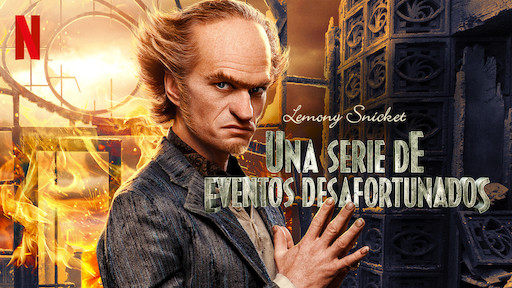 FUENTE
Es una serie bastante inusual, pesimista, sin embargo, muy creativa y fuera de serie, quien le gusten el uso de elementos, lo extravagante y el uso de buenas paletas de colores, esta serie es para ti...
Esta basada en la serie de libros, que escribió Daniel Handler y cuyo pseudónimo es Lemony Snicket, apodo bastante carismático.
La historia sobre 3 niños millonarios de la familia Baudelaire, Violet, Klaus y Sunny Baudelaire, los cuales quedan huérfanos a temprana edad y son llevados a donde un supuesto tío el conde Olaf, cuya casa y pandillas de amigos son un desastre, a partir de allí y durante 3 temporadas los niños Baudelaire tienen que aplicar todas sus habilidades y enseñanzas para sobrevivir de los intentos de asesinatos del conde Olaf, además en el camino se dan cuenta de que sus padres pertenecen a una sociedad secreta...
¿Será que estos niños creativos y audaces sobreviven a tantos eventos desafortunados?
---
THE RIAN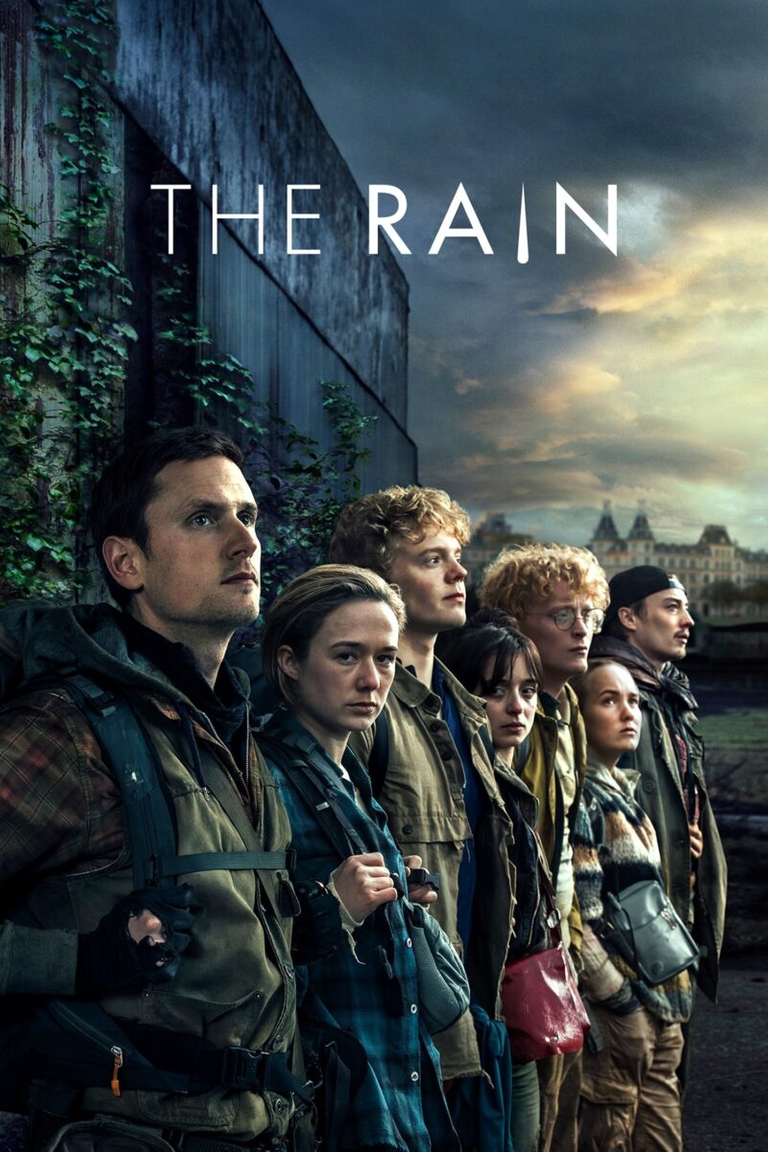 FUENTE
Es una serie perfecta para esta temporada de pandemia y cuestionarse si la ciencia, los gobiernos y hasta nuestros padres hacen realmente un buen trabajo
Posee 3 temporadas, bastantes activas y emocionantes, subliminalmente posee mensajes de Fe, amor, esperanza, lealtad y hermandad, la cual deja un buen sabor, paisajes muy interesantes, donde descubrirás si los hermanos Simone y Rasmus sobrevivirán a ese virus proveniente de una lluvia letal mientras se esconden en un búnker subterráneo, si la ves entenderás de que te hablo, porque no todos van a sobrevivir.
Avísame en los comentarios si escogiste alguna para este fin de semana... ¡Disfruta! 😎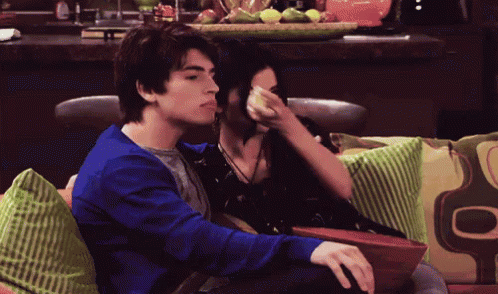 Gracias por leerme… ❤️ Nos vemos en el próximo post de Malomi TV 🤗
Oyeee!! antes que se me olvide, próximamente en Blogger y otras plataforma pendiente 😃
---
---
Note:
⭐️ Translated with www.DeepL.com/Translator (free version)
⭐️ La redacción y diseños son propiedad exclusivamente de @malomitv, cualquier uso externo, debe ser notificado a mi persona.
⭐️ Todos los GIF utilizados pertenecen a la galería de #peakd
---
Enlaces que pueden ser de tu interés
LOKED & KEYS SERIE
LOKED & KEYS Sitio Oficial
LOKED & KEYS HISTORIETAS
UNA SERIE DE EVENTOS DESAFORTUNADOS
Daniel Handler Biografía
Daniel Handler Página Oficial
The Rain
The Rain Sitio Oficial
---
❤️ Conoce mis otras publicaciones/Get to know my other posts:
✔️ENTRA AQUÍ TE VA A ENCANTAR 😍
---
---
😀 Si quieres conocer más sobre mí, visítame en mis otras publicaciones en HIVE BLOG, en TWITTER, en Instagram como MALOMI TV y próximamente en Blogger
😀 If you want to know more about me, visit me on my other posts on HIVE BLOG, on TWITTER, on Instagram as MALOMI TV and soon on Blogger.



---
---