Costuras express /Express Stitching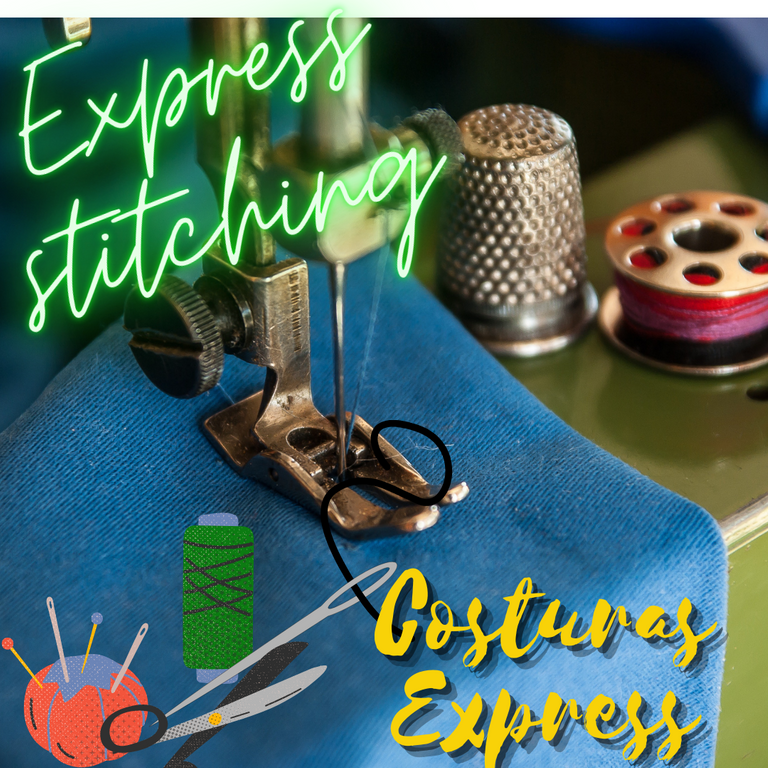 Canva´s resources
---
Who hasn't had the problem of having to solve a piece out of shape at the last minute?
---
This post is both in English and Spanish, you can go directly to Español by clicking HERE
---
Hello to all the thread and needle lovers that make life in this community. Today I want to tell you about my express sewing at home, because at some point you may find a mismatched or broken piece just at the moment you want to use it.
Since I was a little girl, having a mom who was a seamstress, I have had the elements at hand to make any last minute fix. In fact, on more than one occasion I've had to sew on a fallen button or redo a broken hem. And it's been a blessing to have learned it.
I remember teasing some of her clients when they would come in with their garments to make those little adjustments, which I thought were simple, but were lucrative for mom.
Now, after growing up and having children, I have seen the importance of knowing how to do them, since children usually tend to break a garment in their games or lose a button in the rush to get dressed.
Since my time is very limited due to my work, what I usually do is gather everything I have to do and get it done in a single day of sewing, which happened yesterday.
Armed with the few tools I have (yes, I still have a lot of things to buy) I set out to open my little express repair shop, to fix rips, hems, buttons, and other garments that needed a dose of love to look good, and help us restore the wardrobe without investing extra money.
---
---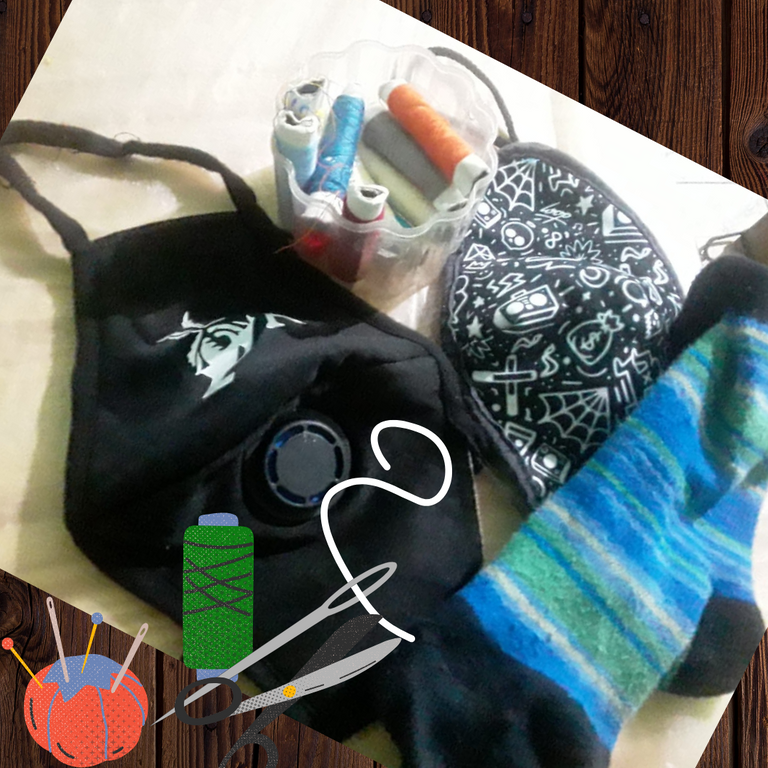 ---
My children, despite being boys, have been interested in these activities and I think it is appropriate to teach them, since it is part of their autonomy as individuals, not having to depend on others to fix or improve some problem of this type with their clothes.
The older one already knows how to sew buttons and hems, with the younger one I am only going with the theory because I am afraid that he will prick himself with the needle and then he will get the idea of sewing.
Now I still have to go to a store to stock up on threads, measuring tape, and other things to enlarge my sewing box, although I confess I'm afraid of going crazy because I'm afraid to buy everything!
Already today my little boy was able to put on his favorite pants without a hole, and I already have all the masks that needed to be adjusted.
---
---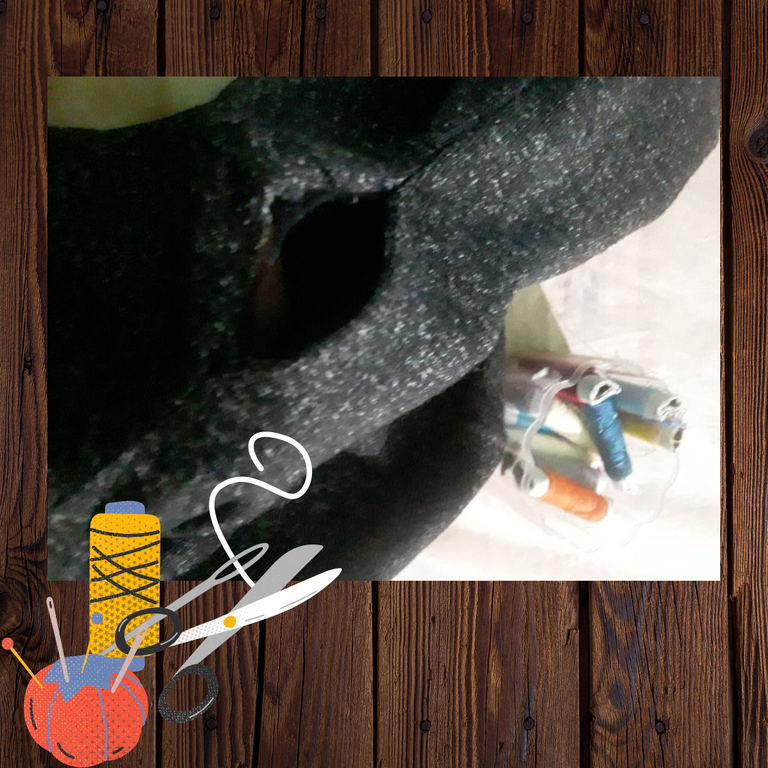 ---
You don't need an intensive course to be able to make these small repairs, so I invite you to get to work, if necessary, with the help of a youtube tutorial.
---
---

español
---
---
A quien no le ha pasado que debe resolver alguna pieza descocida en el último momento?
Hola a todos los amantes de los hilos y las agujas que hacen vida en esta comunidad. Hoy quiero comentarle sobre mis costuras express en casa, ya que en algún momento quizás encuentres una pieza descocida o rota justo en el instante que deseas usarla.
Desde pequeña, teniendo una mamá costurera, he tenido a mano los elementos para hacer cualquier arreglo a última hora. De hecho, en más de una oportunidad ha tocado coser un botón caído o volver a hacer un ruedo roto. Y ha sido una bendición haberlo aprendido.
Recuerdo me burlaba de algunas de sus clientas, cuando llegaban con sus prendas para hacer esos pequeños ajustes, que yo veía sencillos, pero resultaban lucrativos para mamá.
Ahora, después de grande y de tener hijos, he visto la importancia de saberlos hacer, ya que los niños por lo general tienden a romper alguna prenda en sus juegos o perder algún botón en el apuro por vestirse.
En vista que por trabajo mi tiempo es muy limitado, lo que suelo hacer es reunir todo lo pendiente y sacarlo en una sola jornada de costura, que justo tocó el día de ayer.
Armada con los pocos instrumentos que tengo (si!, me faltan muchas cosas por comprar) me dispuse a abrir mi pequeño taller de reparaciones express, para acomodar rotos, ruedos, botones y demás prendas que necesitaban una dosis de cariño para verse bien, y ayudarnos a restaurar el vestuario sin invertir dinero extra.
---
---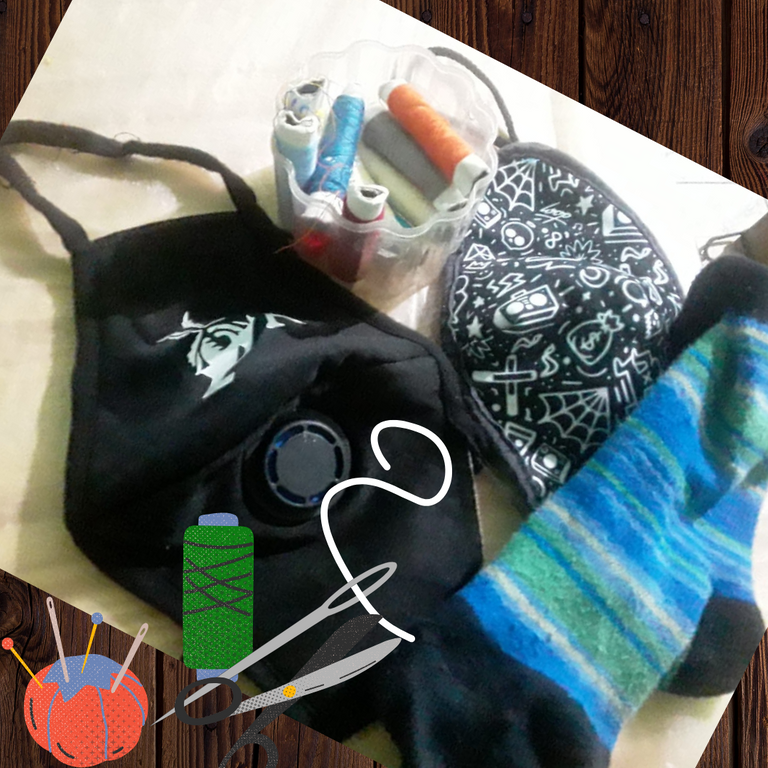 ---
Mis hijos, a pesar de ser varones, se han interesado en estas actividades y me parece adecuado enseñarlos, ya que es parte de su autonomía como personas, no tener que depender de otros para arreglar o mejorar algún problema de este tipo con su ropa.
El mayor ya sabe coser botones y hacer ruedos, con el pequeño voy solo con la teoría porque me da miedo que se vaya a pinchar con la aguja y luego le agarre idea a la costura.
Ahora me queda como materia pendiente, entrar en una tienda para surtirme de hilos, cinta métrica y otras cosas para agrandar mi costurero, aunque confieso me da miedo volverme loca porque provoca es comprarse todo!
Ya hoy mi niño se pudo poner su pantalón preferido sin huequito, y ya tengo operativos todos los tapabocas que necesitaban ajustes.
---
---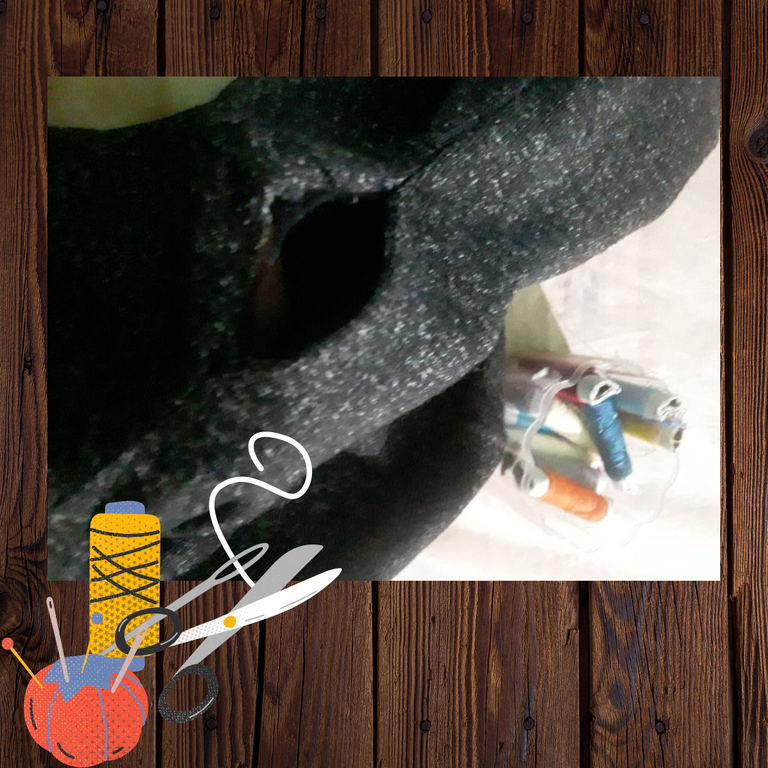 ---
No es necesario un curso intensivo para poder hacer estas reparaciones pequeñas, así que los invito a ponerse manos a la obra, si es necesario, con la ayuda de algún tutorial de youtube.
---
---

---
Separador by: cortesy of
@valeriavalentina
Traducido por/ translate with: www.deepl.com/translator (free version)
---
---