A Somewhat Green City Walk in Stockholm
It's time for another Wednesday walk 🙂
2 days ago I walked into the heart of the city center to do some shopping. It's a 30 minutes walk, this might have taken a bit longer since I didn't take the shortest way, I wanted to avoid walking on a busy street the whole time.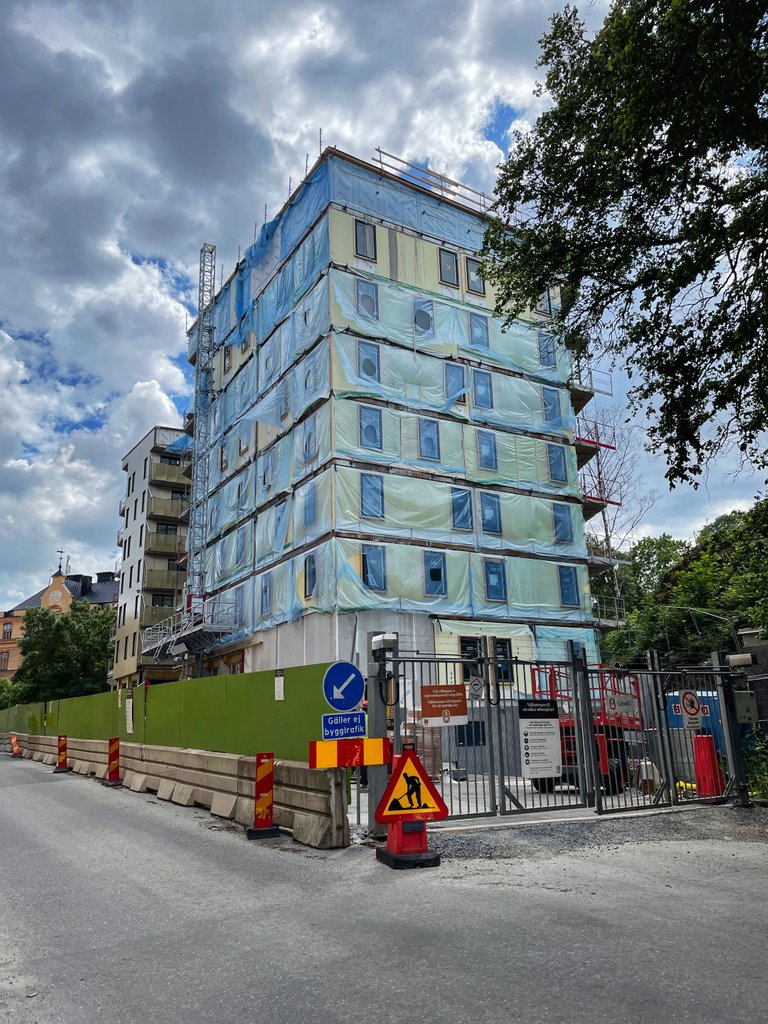 The first picture is just to the left outside my apartment building. They are building these 2 new buildings. The project is expected to be finished in about a year. Thankfully there isn't that much noise from there anymore. I mean, compared to how it has been earlier that is.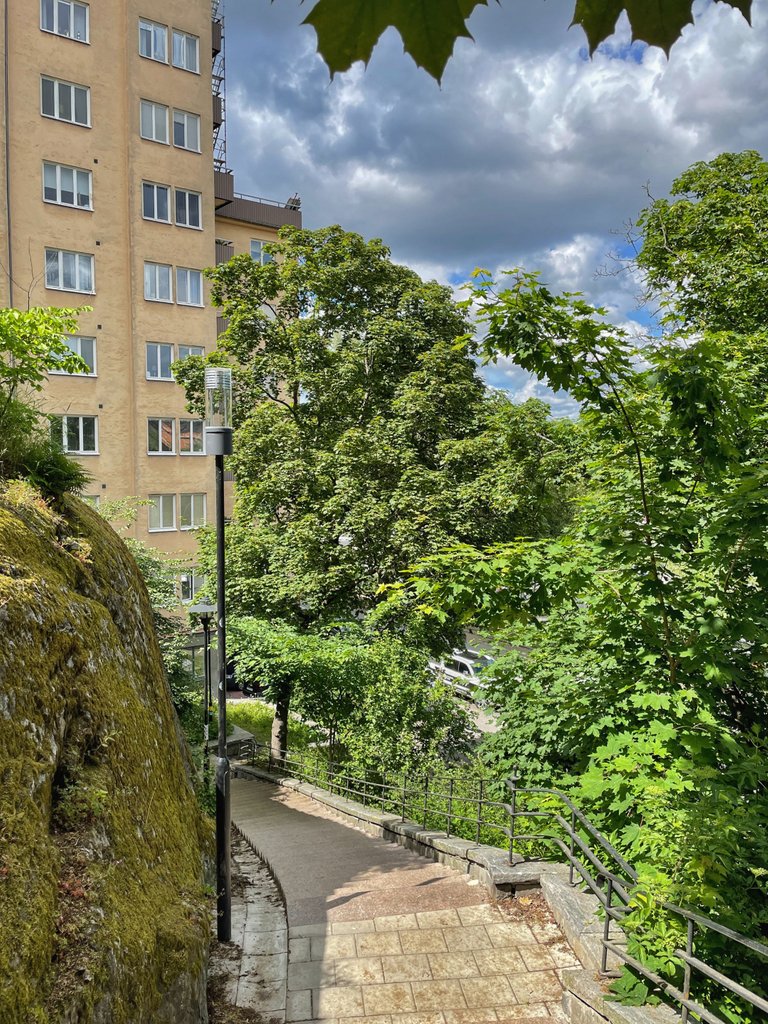 It's very green outside now. This day it was a bit cloudy but it didn't start to rain.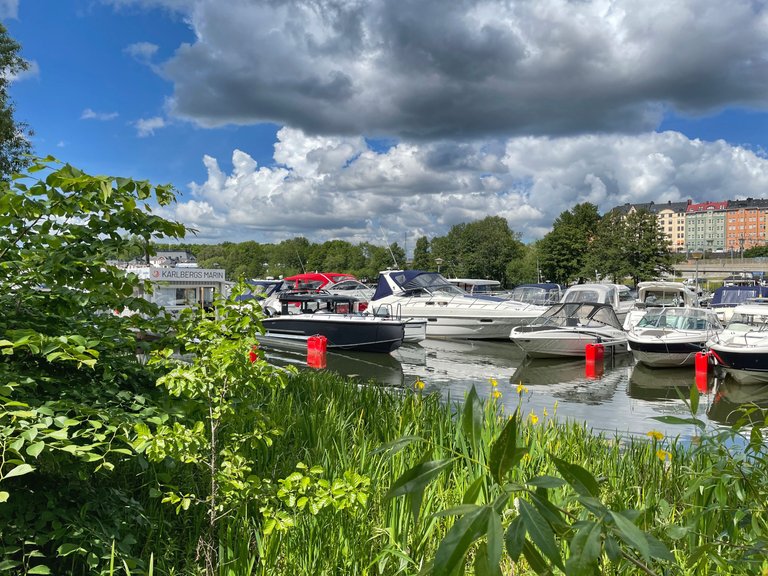 Stockholm is full of boats in the summer months. And people really seem to use them a lot. After all, there's a lot of space. We have also the archipelago that's reachable by water from the city center.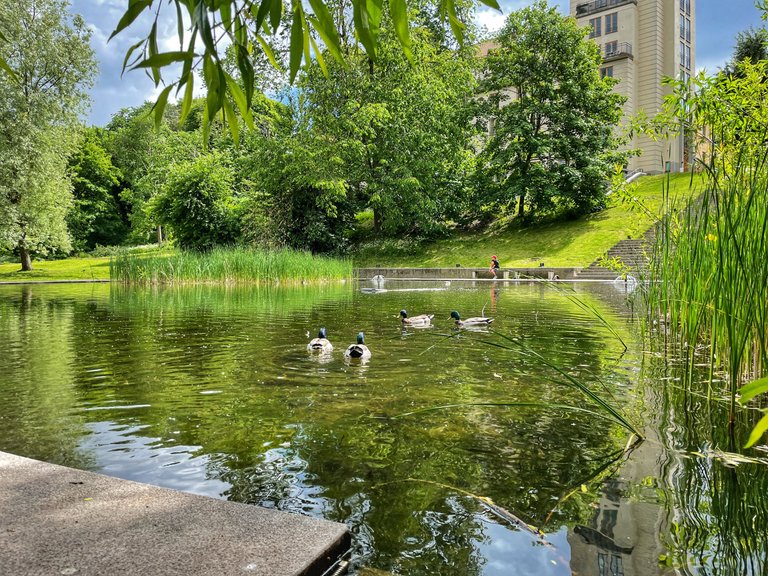 Every time I pass by this pond I see some birds. Today it was just some ducks.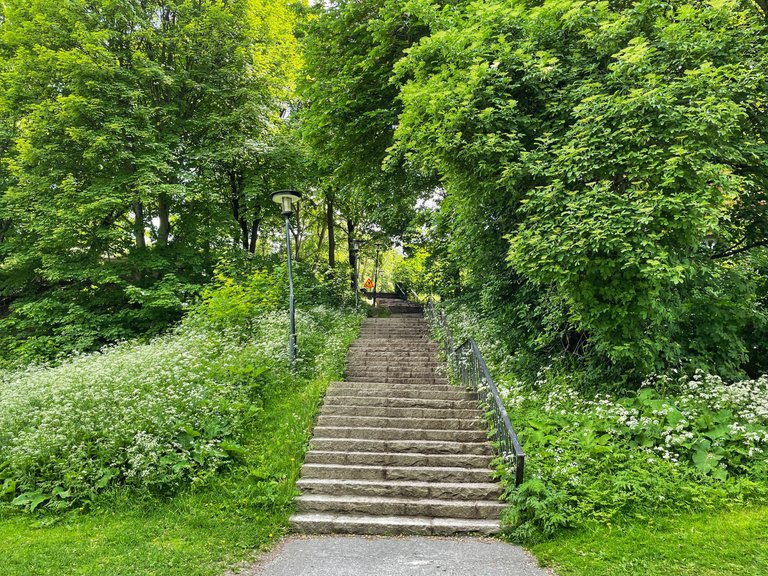 It kind of looks like a rather green walk even though I'm in the city center. I didn't walk up there though since I was walking along the water.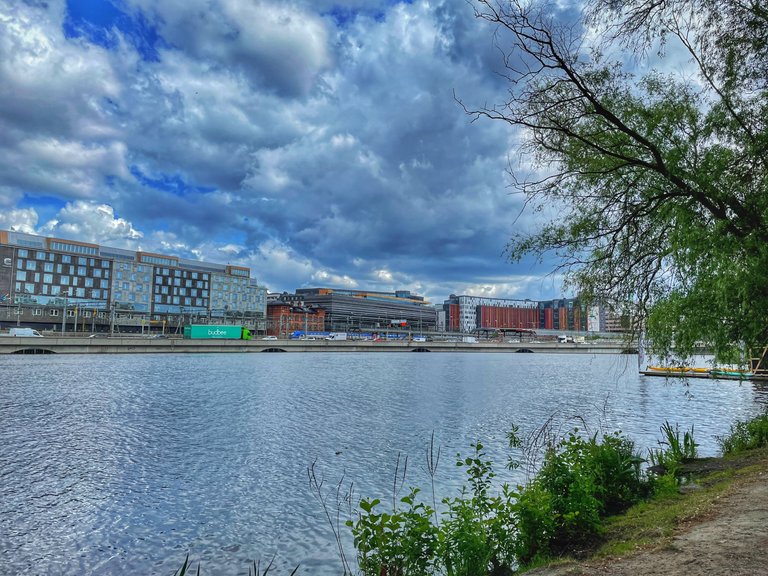 This is what it looks like in the opposite direction 🙂 You might also see the railway.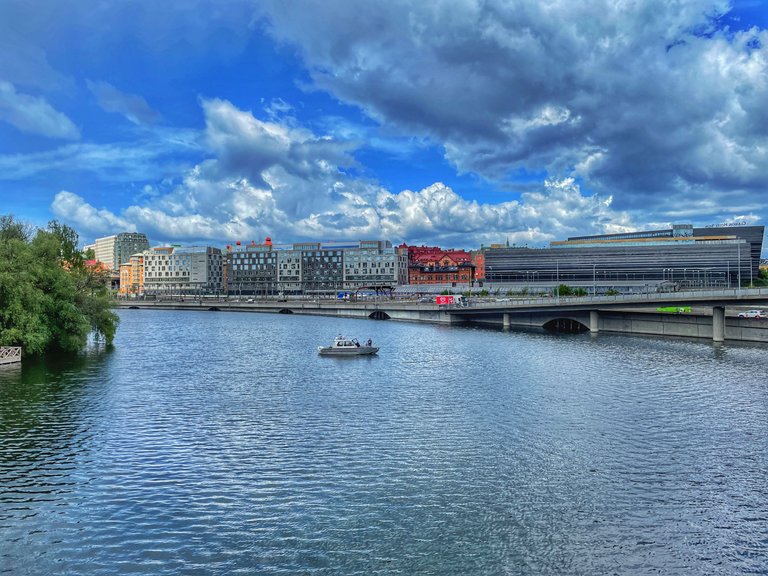 Same here but now I'm very close to my destination for this walk.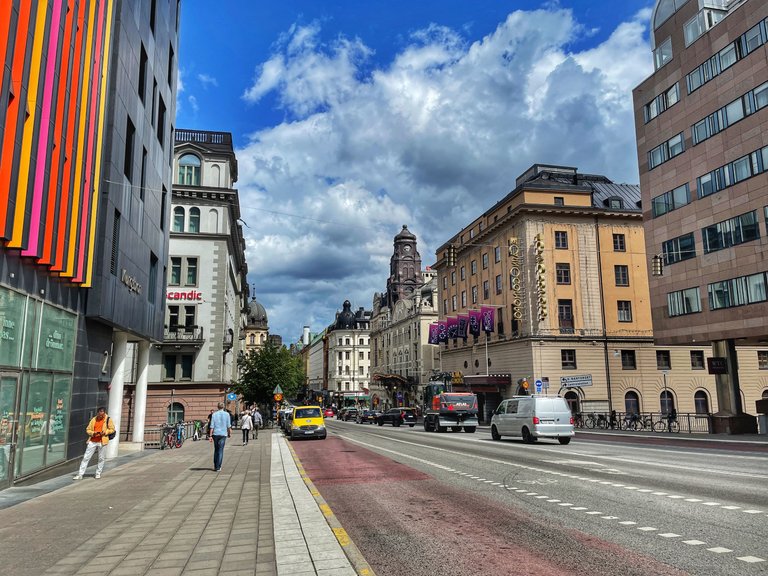 Which was about here. From here it's just very crowded and not so nice to take pictures. It was actually crazy busy, seemed like everyone was out shopping. Even though it was daytime on a weekday.

At the moment I'm preparing a bit for my upcoming holiday. Only 3 more days to go 🙂 I'm very much looking forward to spending some time in Portugal, even though it feels too uncertain to plan and book too much before I'm actually on the flight. (Since I'm not vaccinated I need to test negative). But well, I have already booked 2 retreats. So quite a lot of money will be lost if I'm not able to go. But things I can wait to book I do wait with. I actually also prefer to travel that way. The downside is of course that things can be fully booked. Let's see what happens 🙂
Thanks for reading 🌸
Love and blessings to you all 💚

---
---