Another 2 gladius cards for splinterlands brawls - Do you own those?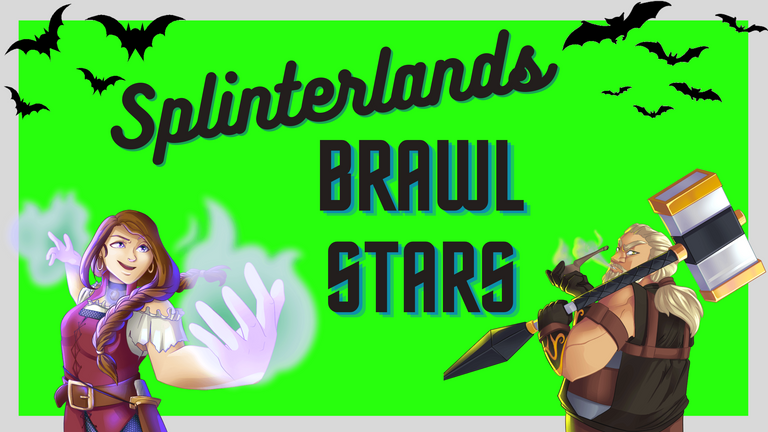 Hello my dear Splinterlands friends!
I wish you all a very happy weekend and I hope you are enjoying this fantastic weekend at its best. but Meanwhile, don't forget even a little to use your ECR time by time so that you get as much DEC as you can from those ranked matches and I wish you all a large bag of dec. Dec Price is still very strong and currently in hive-engine, DEC is being traded for $0.01069 while hive went to moon and has no mood currently to get back to its old ground. Moreover, holding DEC gives you more SPS every day throu the airdrop so that's another big reason why should hold DEC and use it score up your SPS count.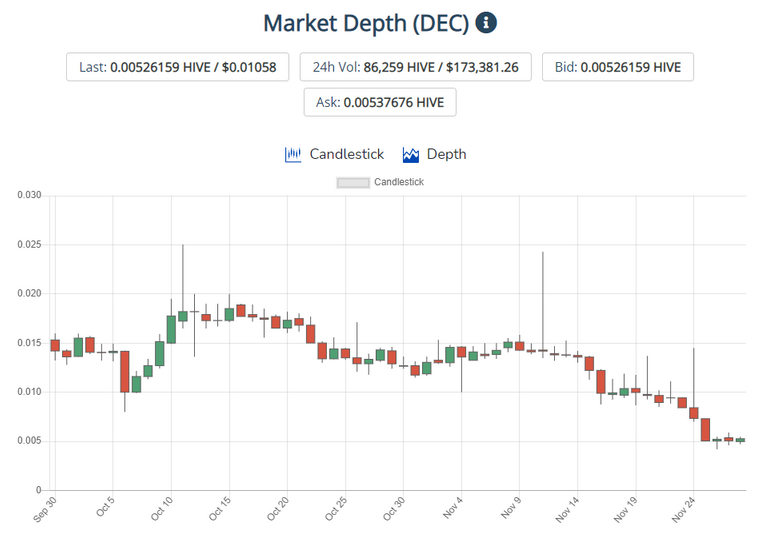 On the other hand, only 10 days and 20 minutes left for the Chaos Legion launch and almost every Splinterlands player are eagerly waiting for the special day. even those like me who didn't buy any packs in the pre sales. If you didn't know, total 8,75,400 packs has been sold in the pre sale and a total of 1,25,727 bonus packs has been rewarded to the purchasers. The top buyers of the Chaos legion pre sale is the account named @red-panda-pool With 28574 packs.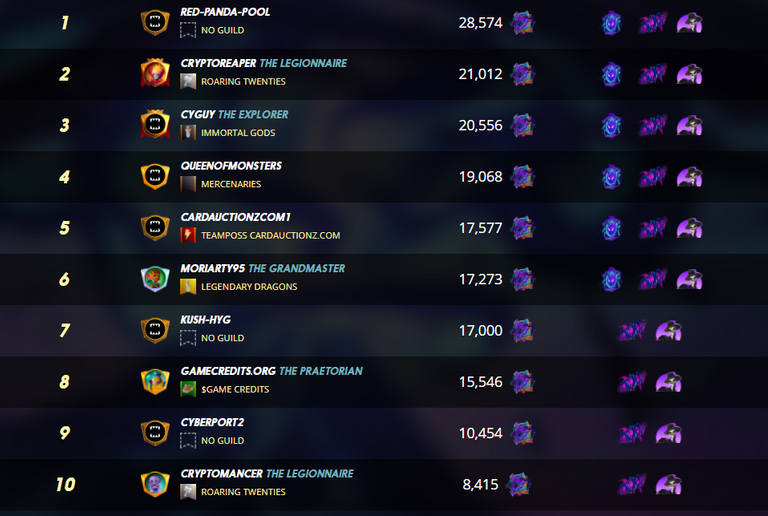 Now let us turn around and take A look At those brawl grounds. Sadly, this time we the guild of Neoxian have failed to secure the first position and we came at the second position this time though we all tried our best this time the lock wasn't with us and most of us lose some important matches and lost that first place but we are preparing ourselves again to reach that top spot however Mr Newson the owner of our guild has again contributed to 50K DEC to the grill store and made our guild Store to level six! The top work that we will be getting from level six Guild Store is that from now on we will get hundred percent merit bonus.
However, let us now move towards the guild war. As I didn't buy any Gladius cases with my merits the last time, I had more than 11K merits left in both the accounts that I am playing. So this time, after finishing this brawl when the merits came, I immediately went to the guild store and bought five Gladius cases with each account and open them right away to get more cards at once. Below are the screenshots of what I got from both my accounts - in mango juice I got total six rare and two gold foil commons and rest normal foil common cards And from red dog I got one epic, seven rares and rest common cards.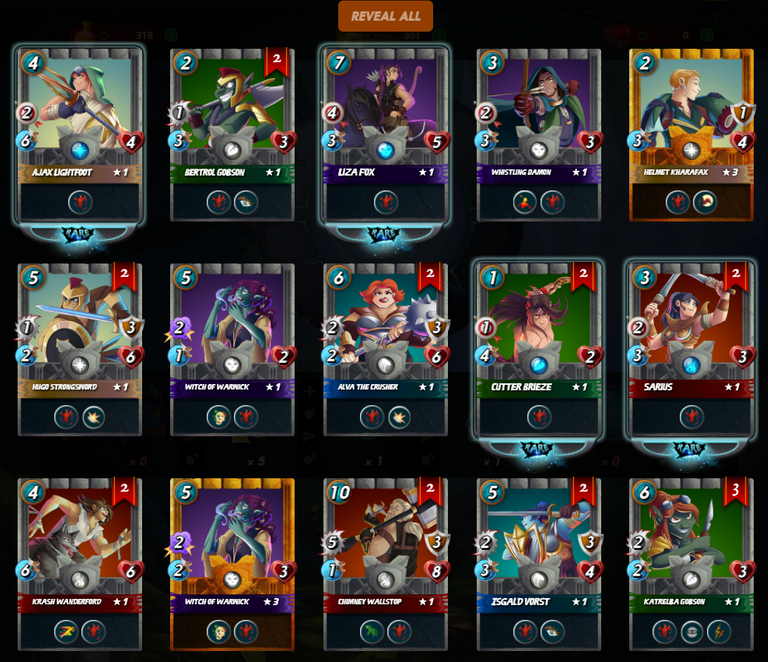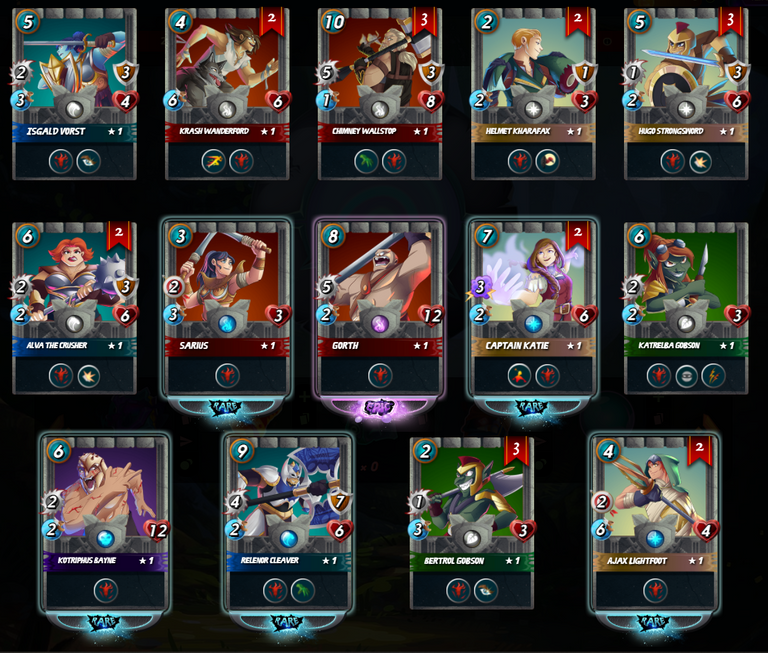 Now, today I will showcase to all of you another two brawl cards from the Gladius cases so that those who don't play brawl or just has joined any guild and started playing brawls will have sufficient knowledge about those new monsters and their stats and abilities.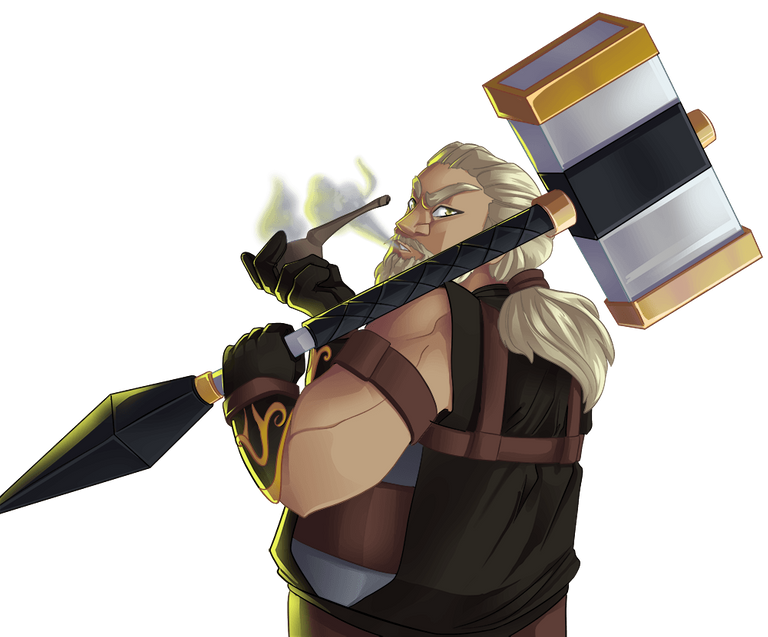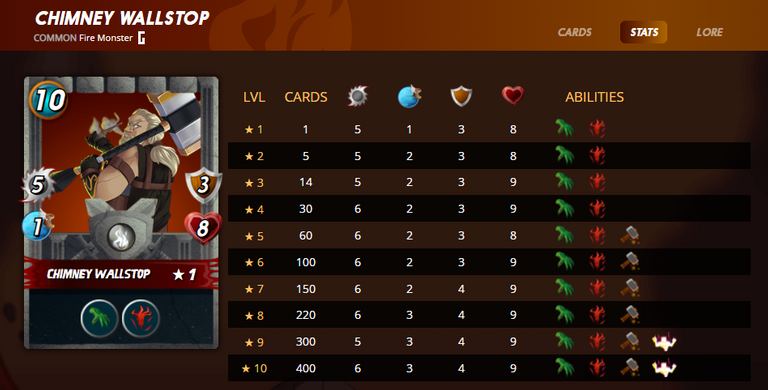 CHIMNEY WALLSTOP
This card got my full attention after I got defeated in brawl multiple times against this card and now I am fully focused to use this card whenever there is a suitable match I found to use it. This card costs a whooping 10 mana to use in the battlefield and its reach card like every other brawl cards it is also having the bloodlust ability from its initial level along with the reach ability and through the upgradation it also gets 2 more abilities - repair and strengthen.
This particular card comes with such a great start that killing it wont easy in the brawls, especially in low-levels. Even at level one, it carries 5 melee attack at one speed with three Armour and eight health - so this monster alone can tear down your entire line up if you Don't Have enough defenses against this monster. Due to the bloodlust ability, every time it successfully kills down and enemy monster all of its stats gets increased by one - so just imagine what happens after it kills only two monsters in the brawl grounds. I am currently having this monster at level two in red dog and level one in my own. I was a big fan of Fina voxom, the legendary brawl card from fire splinter and generally used to lineup this card with my fire friends but it looks like her place in my heart may Get snatched away by this WALLSTOP.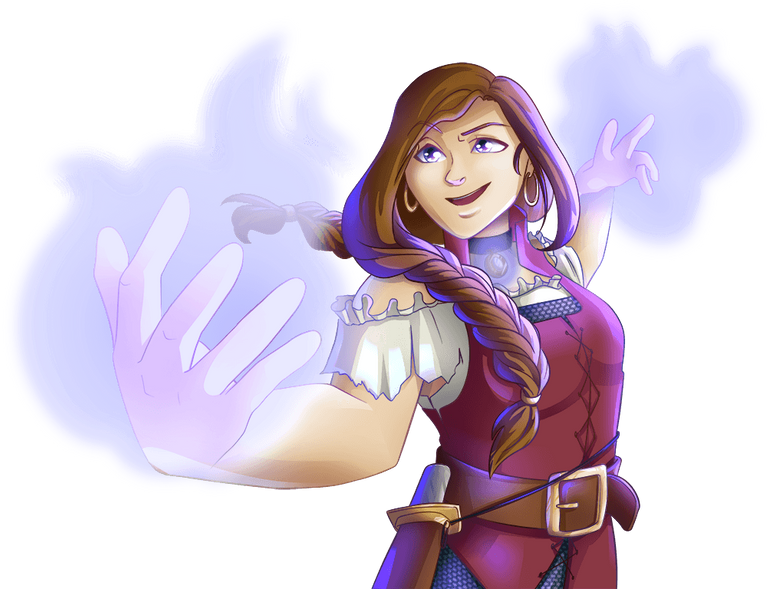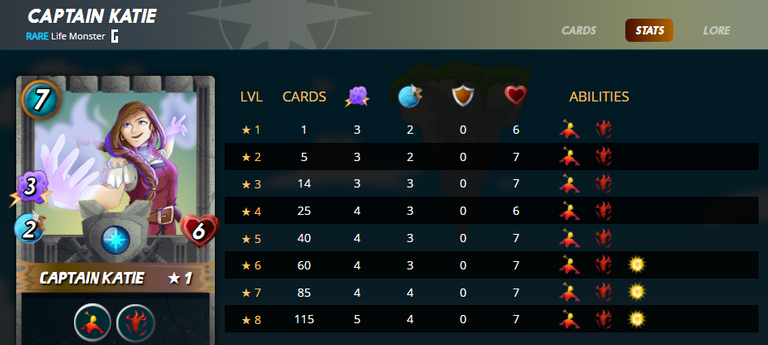 CAPTAIN KATIE
Another monster that I will be projecting to all of you is Captain KATIE. It's a 7 mana card from LIFE splinter and it's a rare edition card With magic as its main attack. Thou it costs a good seven Mana to use, since the initial level, it provides a good attacking stat and holds three magic Attack at level 1 Which increased to 5 Magic attack at level eight. This monster possesses snipe and bloodlust ability from level one and also gets the divine shield ability from level six. In medium and big man matches, this monster can be your life saver with its large Magic attack. Magic attacks generally can't be blocked and it damages to the health directly so there's a good chance your captain will unlock its bloodlust ability multiple times As it is going to kill down multiple enemies with it and Magic attacks. I am currently in love with this card because I have some special love already for all the magic cards Out there and in brawl I see very less cards with Magic attack so this will be my favorite magic category in brawl.
I hope all of you are also playing brawls like me and are collecting those awesome Gladius cards in your Splinterlands collection. let me know your feelings in the comments below and see you all in my next post until then…
Wish you all good luck on all of your future SplinterLands matches.
---
Thanks for visiting my post.
Stay well and keep playing Splinterlands.
Want to start playing splinterlands? Click here
Posted Using LeoFinance Beta
---
---