CRYPTO and Splinterlands Market Watch on 19th Sept, 2022 | SPLTD is coming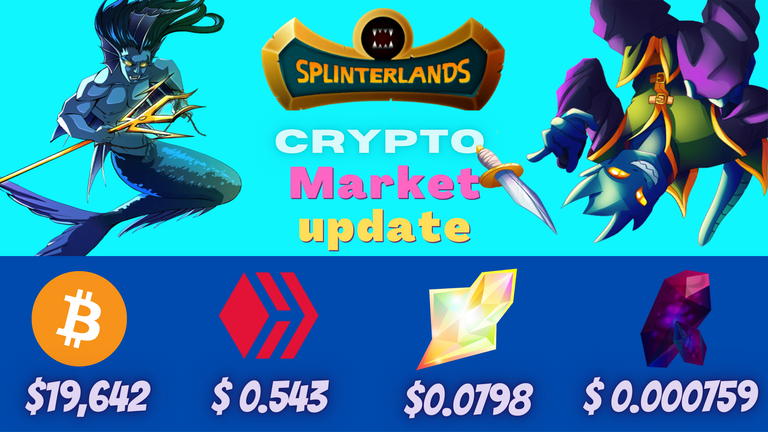 Greetings my fellow hivers!
I hope all of you are doing well in your life and also enjoying the amazing splinterlands game while completing your daily tasks in the game and growing your account over time. The new season has already started and as I told in my last post, I again started playing with my max modern collection and decided my old wild edition cards to put in rent as I don't have a complete collection.
---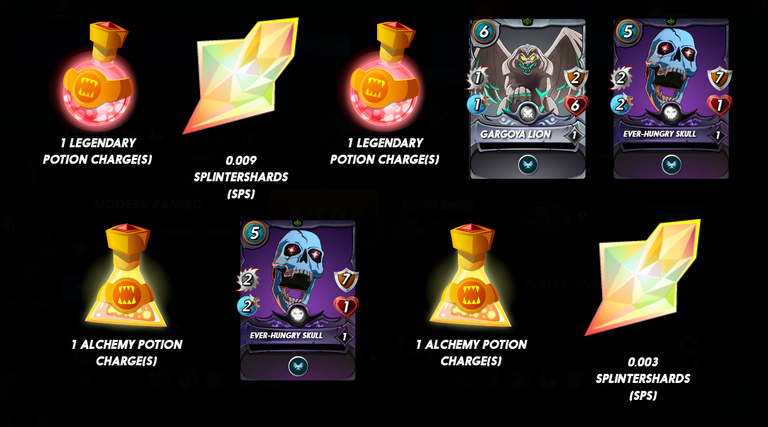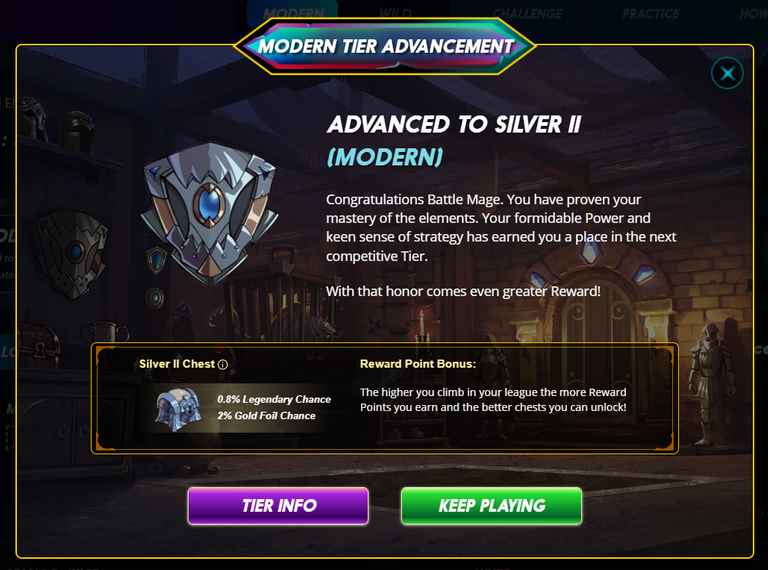 ---
Since last day, I am playing extensively without taking care of my ECR and looks like the hard work has paid off well as I have already reached Silver II tier today and will try my best to enter the Gold tier before the night ends. In the screenshot above, I have also shared my today's focus chests openings while I was playing in Bronze II. Well, the rewards were not very wye catchy but justified for bronze tier I guess. But before the current focus time ends, I must have to reach gold and hope for better rewards.
---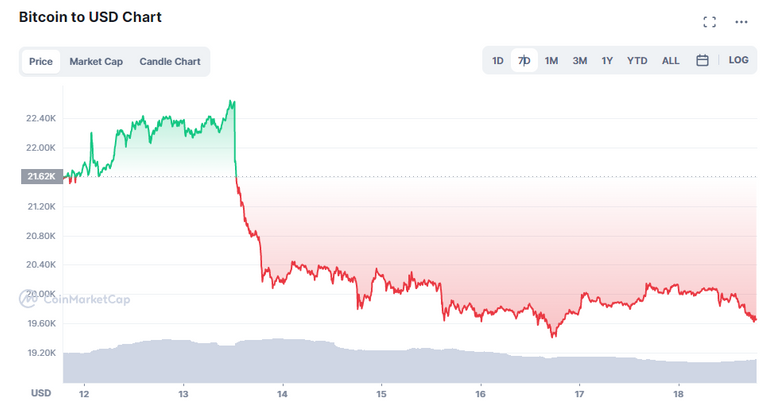 ---
Now, let's take a look at the current crypto market and get ourselves updated with the current scenario. The main dominator BTC is still roaming below 20k$ price range for quite a time and the alts are following the downtrend along with Bitcoin. Currently it is being sold for 19,642$ per unit with a -8.6% price change within last last week and I hope it finds a strong support level here and start an uptrend.
---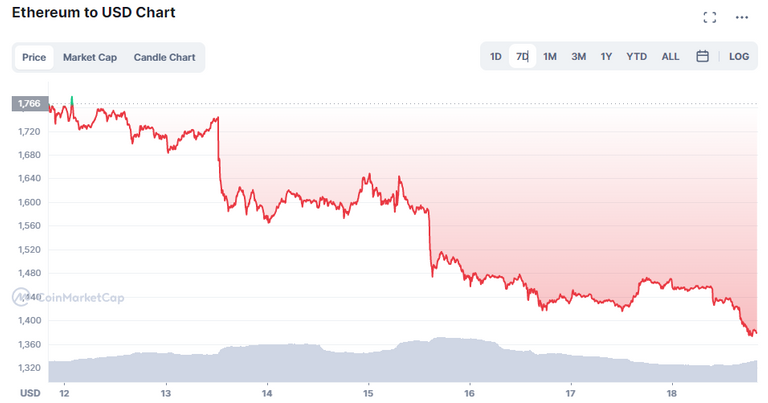 ---
On the other way, The other market king ETH has also been depreciating in value even after the the great conversion from proof-of-work to proof-of-stake merge and currently it's being traded for only 1,378.09$ per unit with a massive -22.17% price decrease.
---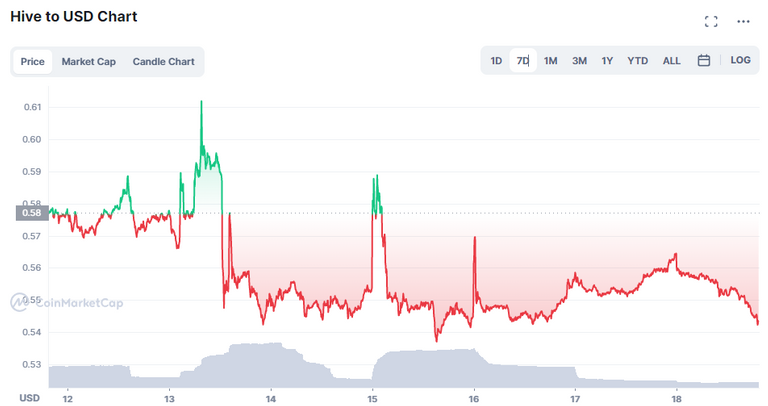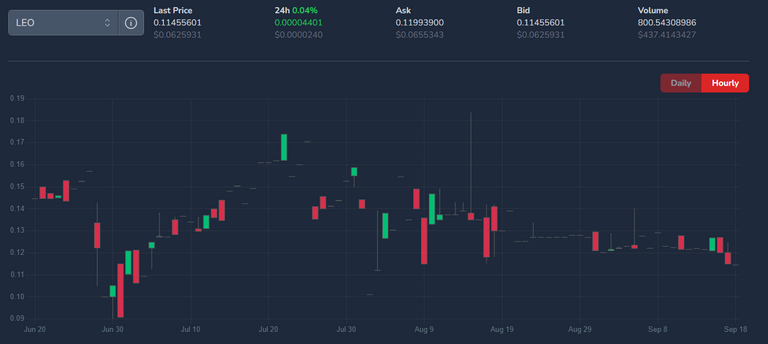 ---
Our beloved Hive however has been successful to protect it's price around 0.5-0.6$ per unit and with a -2.86% price decrease within last 7 days, it's selling right now for 0.543$ per unit. And lastly, the leofinance aka LEO token is currently being sold for 0.0625$ per unit with negligible 0.04% price change within last day which I think a good indication of it's stability during this current downtrend.
---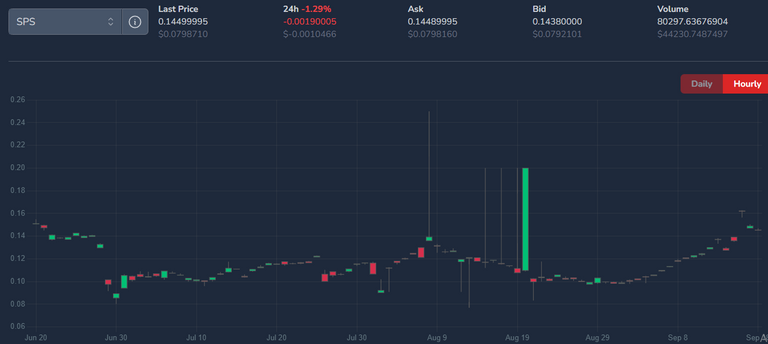 ---
Now, Let's take a glance at the hive-engine market to find out the latest prices of the various Splinterlands token's and assets. First of all, SPS aka the splintershards has seen a good growth recently in it's price because of the Riftwatchers pack sale and Currently it is being treated for $0.0798 per unit with a little -1.29% change in price over the last 24 hours period. Taking about the Riftwatchers pack, now it is also available in hive-Engine for a current price of 3.646$ per pack token.
---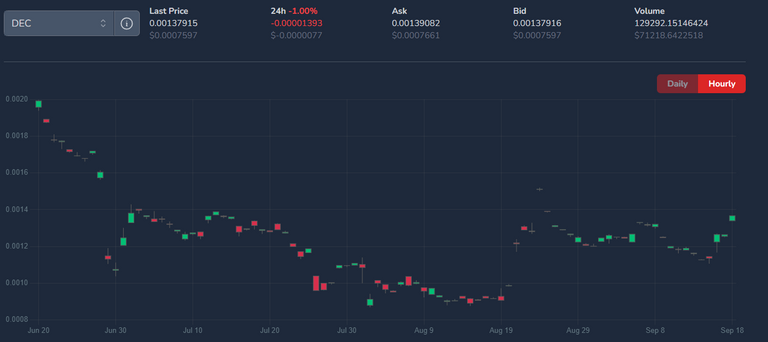 ---
Now, DEC on the other hand has slowly gaining value as I expected because of the upcoming grand event of the Splinterlands Tower Defence game and currently it is being sold for 0.000759$ per unit with a small -1.0% price dip within last day. Since the reward structure change update, DEC has been replaced as the in-game reward token with SPS so the supply also got cut severely. Upon that, the upcoming Tower Defence game will use DEC as their pack buying currency do I am expecting a really large chunk of DEC to get obsolete. No doubt that it will help greatly to DEC to catch reclaiming it's soft pegged value again or even higher.
---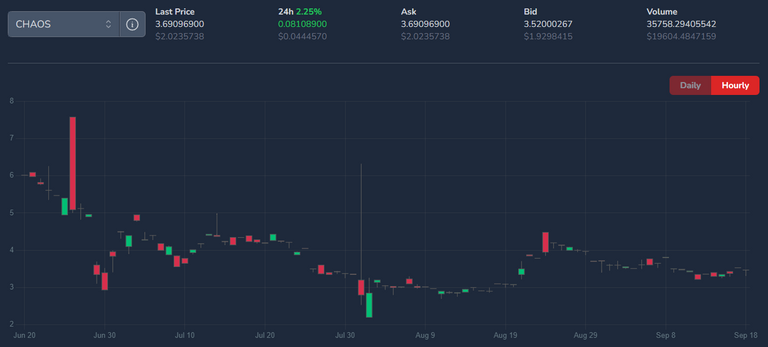 ---
Now, Taking about the other ongoing sale of Chaos, more than 9.96 million total chaos packs has been sold already and only 31,496 chaos pack are left to sold to unlock the next airdrop card! Right now, while Chaos packs are priced 4$ in the official shop tab, they are available on hive-engine right now for only 2.92$ per pack and I believe it's a great deal if anyone wanna grab them before the price jumps up. Lastly, land plot tokens are currently being sold for 178.18$ per plot while node licence on HE is being traded for only 2,362.95$ per node.
I hope you enjoyed my crypto chart post and also eagerly waiting for the upcoming Tower Defence game lunch in splinterlands. Let me know your thoughts in the comments below and I will be seeing you all in my next post!
---
---
Wish all of you good luck on all of your Splinterlands journey.
Thanks for visiting my post. Please do visit again!
Stay well and keep playing Splinterlands.
Want to start playing splinterlands? Click here
Posted Using LeoFinance Beta
---
---