Finally reached Champ League | 7 Chaos pack opening | My latest SL activities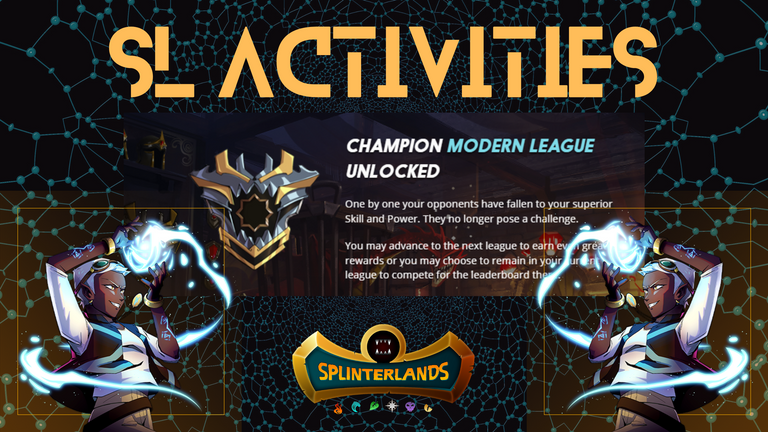 What's up my fellow Splinternerds!
I hope all of you are enjoying a pleasant day with your friends and family and also enjoying this game, especially when the season end is almost near! Yes, only 1 day is left for this current season to end and soon after that, all the splinterlands players will be rewarded with the season chests. And as you know, the reward level from the season chests depend upon your highest league reached during the previous season. Last season, I managed somehow to sneak in into the Champ III tier just before the season end and secured both good rewards and possible good in rewards in next season as well, as Champion was my last season highest league reached.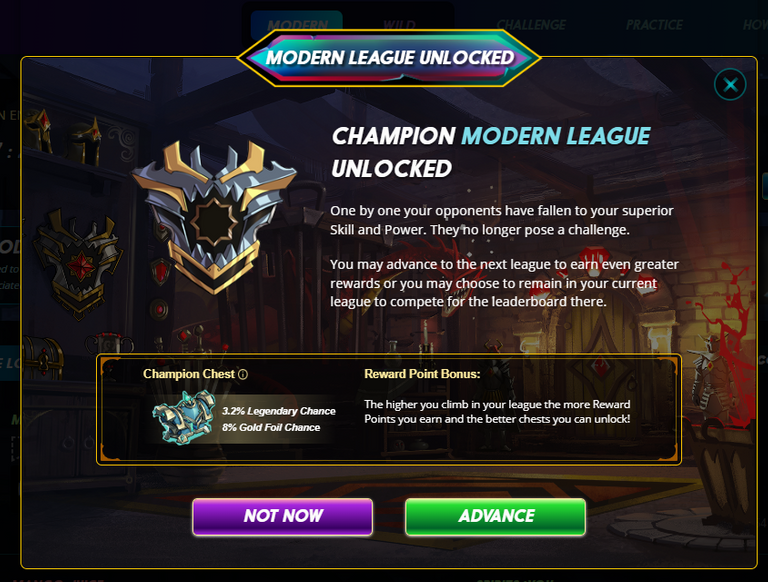 Gladly as you can see from the screenshot above, this season I have already reached the Champ III but have only collected 40 season chests so far, which is 5 less than the previous season. In order to claim my position in Champ, I had to play a lot pf ranked matches and thus, My ECR also went low terribly and even after not playing for almost half a day, It is still recharging slowly at 27.3%. But with only a day left, I have to play a little more to grab one or more season chests. So, I will probably play again just some hours before the season end so that I get the maximum ECR possible in order to collect more SP per ranked win. Anyways, there's a catch also as my current trophy count is 3,888 which is fairly away from the threshold point 3,700. But, if I start creating a losing streak during the last hours blood bath, I may the lost the sweet spot. Let's see how it goes tomorrow ans also best of luck you all of who are battling with their best in the high time.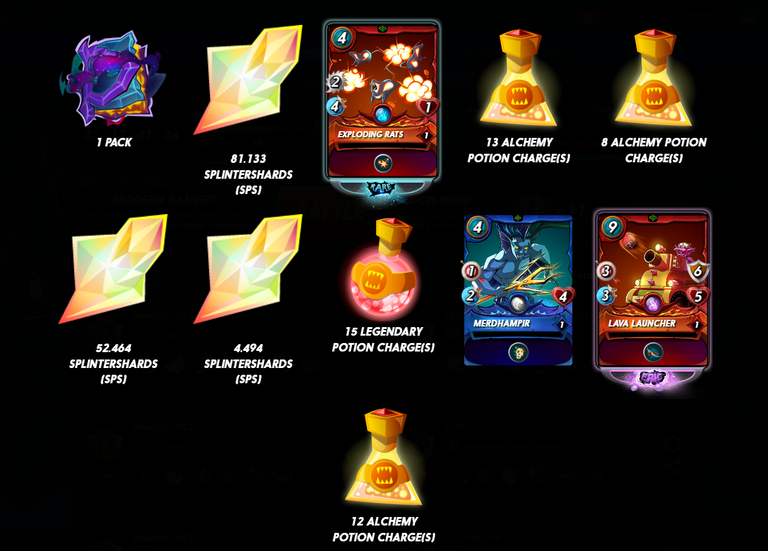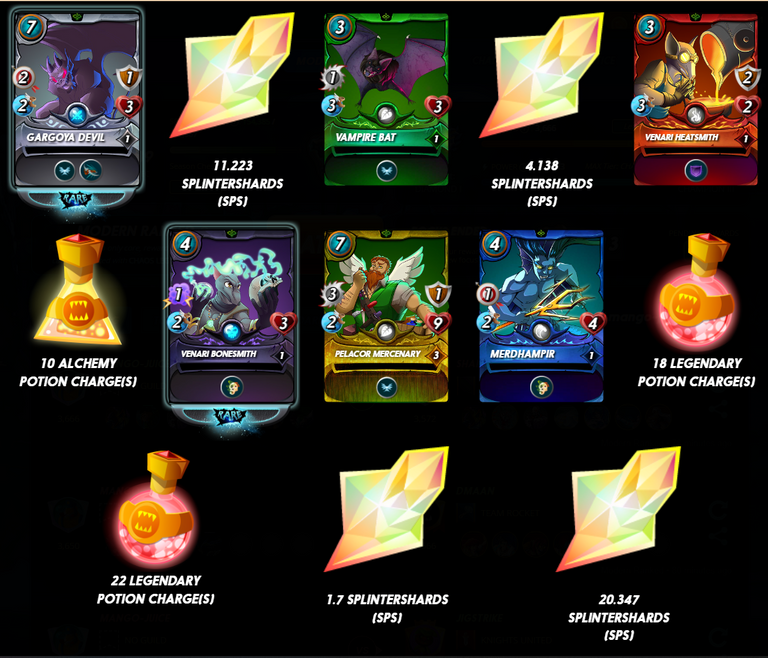 Now, these are my last 2 daily focus chests where I bagged some good rewards while opening them in Diamond league. I got a bunch of SPS from some chests and also got a a Chaos pack, an epic Lava Launcher and a Gold Foil common Mercenary and also some rare and common cards as well. I am also getting bunch of alchemy and legendary potions from some focus chests almost every day and they are also appearing in dozens from season chests as well and right now, I have collected total 887 legendary potions and 782 alchemy potions along with 7 Chaos packs that I was collecting from reward chests. So, I thought to open them all at once and see if I can snatch away at least a good gold foil or not!
---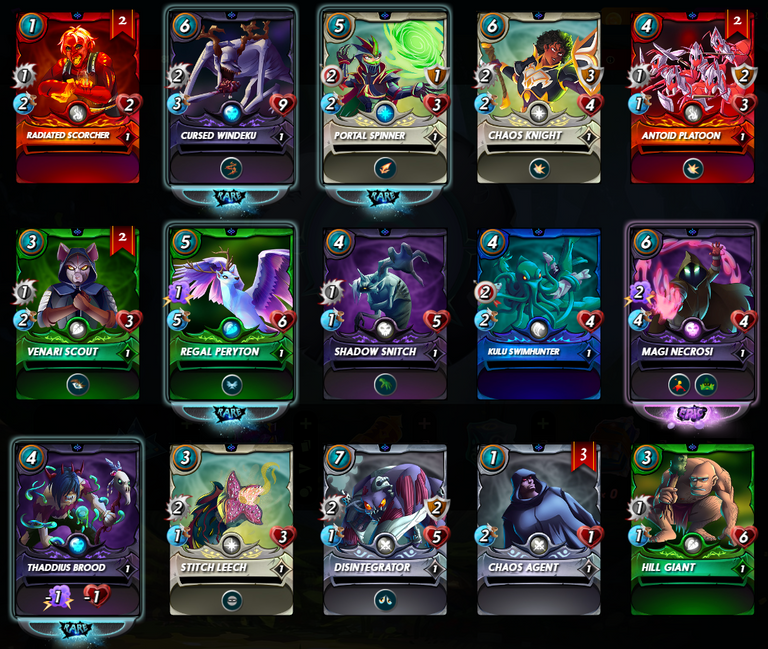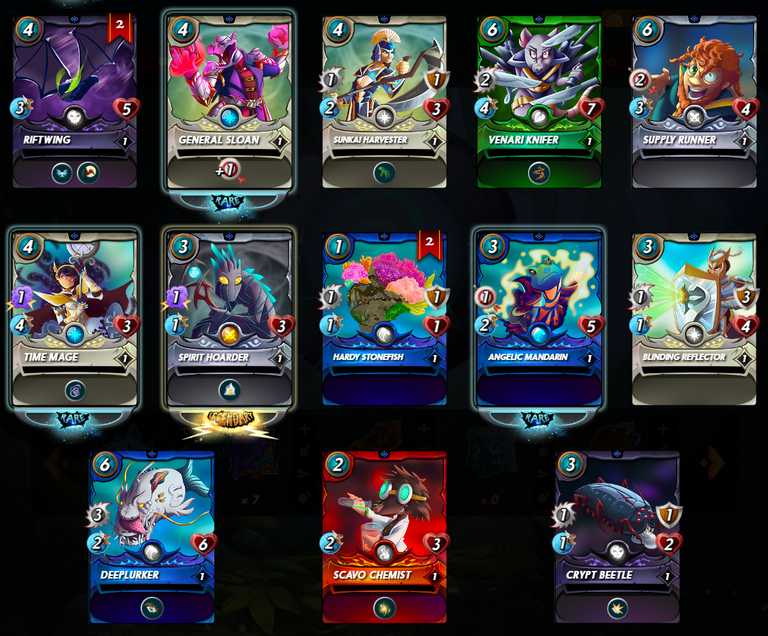 ---
Juicy! Well, from just 7 chaos pack openings, the result is not bad as I at least grabbed a good legendary airdrop card the Spirit Hoarder and an Epic Magi Necrosi card along with some good rare and commons. As per peakmonsters data, the market value of all these cards are 13.98$ as per current value, so comparing it with the cost of 7 packs in Hive-Engine ( 2.11$ per pack), I almost got the equal value.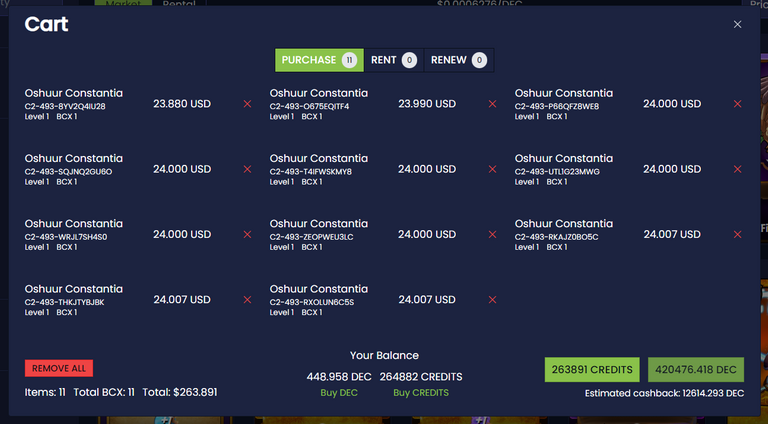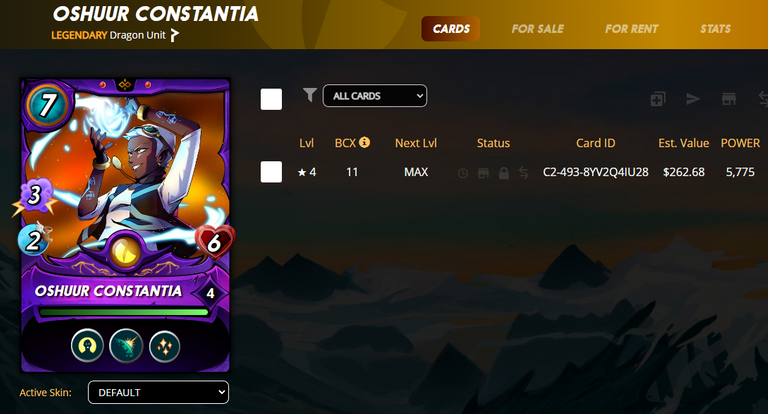 Now, talking about cards, I have bought another very important card and added it into my playing collection. And the card is none other than the newly launched first riftwatchers airdrop legendary promo card, the Oshuur Costantia recently from the market. I bought the card directly as a max level for 263.89$ and As usual, I used the monstermarlet.io website to purchase the card in order to receive the 3% instant cashback in DEC. As you can see from above, I purchased and used credits to buy the cards and spent 263891 credits. After the trx success, the monstermarket automatically sent the cashback in my Hive-Engine acc and U got about 12,614.29 DEC as my cashback reward.
Well, that's it for today and I hope you liked reading my activity post. Are you also battling right now to reach your goal before the season ends or already reached and resting? Let me know in the come below and I will be seeing you all in my next post.
---
---
Wish all of you good luck on all of your Splinterlands journey.
Thanks for visiting my post. Please do visit again!
Stay well and keep playing Splinterlands.
Want to start playing splinterlands? Click here
Posted using Splintertalk
---
---