High speed or Life leech - Splinterlands brawls cards showcase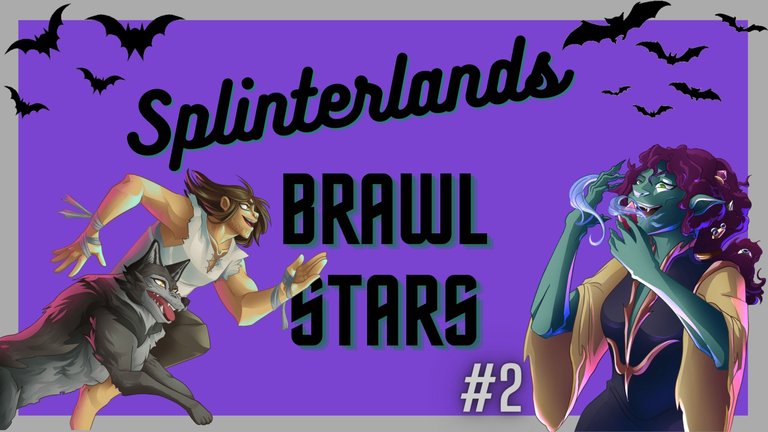 What's up Splinterlands Lovers!
I hope for you all are having a fabulous day and enjoying the Splinterlands at its best! As the season has ended, I hope by now, most of you have opened your season rewards and collected your cards, decs and potions from those lucrative logistics. Just after the season end, the brawl that we were playing ended as well and gladly this time, we have again achieved our favourite spot, the first!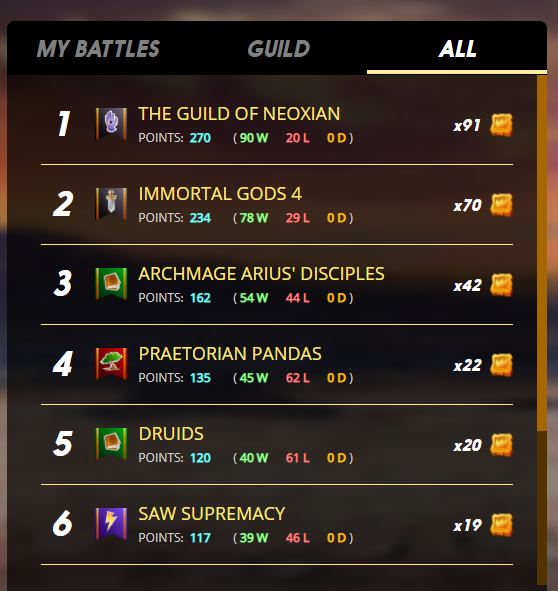 In the season leaderboard, the war has harder than ever this season and sadly I failed to secure any place in the diamond leaderboard. I think its seriously not possible now without having a 90% collection at least. But the sadness quickly got repainted when I saw that we the guild of neoxian has finished the brawl with first position and with huge win margin with 90 wins 20 losses and zero draws. This brawl, we got a total of 91 crowns and each participating member who placed all of his frays got rewarded with 5688 merits. There were total nine guilds this time fighting against each other in the brawl and some famous rival guilds like immortal gods, Saw supremacy, archmenge disciples and they are all against us but we battled hard and slash them through to get to that first place. this time As well, both of the accounts that I am playing got selected in the brawls and while I was playing the red-dog my friend @xawi were playing the my own mango-juice. Both of us did really well in the bronze and so did my other guild members and out of 110 battles we only lost 20 so far. As in both of the accounts there were some merits left from the last brawl, adding the current brawls merit award I had more than 6000 merits in both of the account. So, I bought three gladius cases from each of them and below are the screenshots of the Gladius cards that I got from both of them.
mango-juice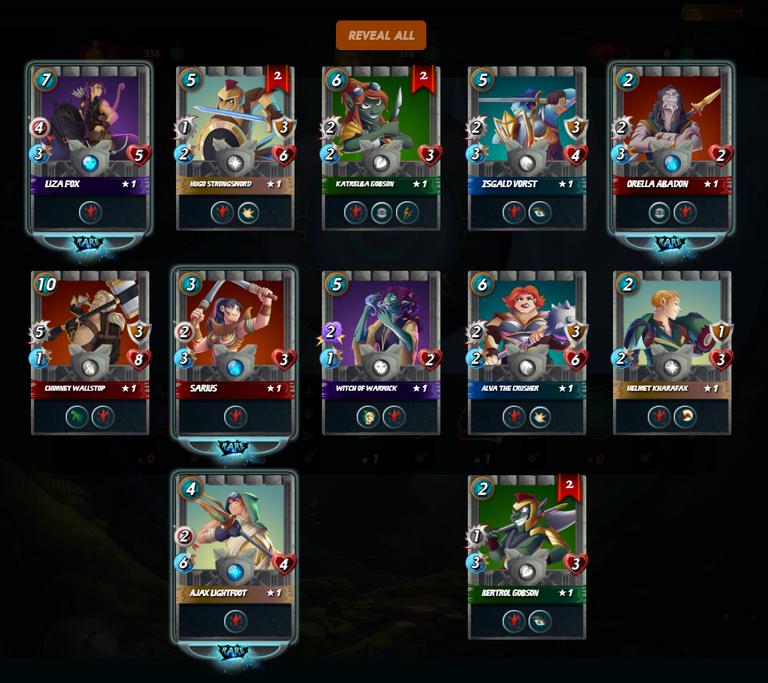 red-dog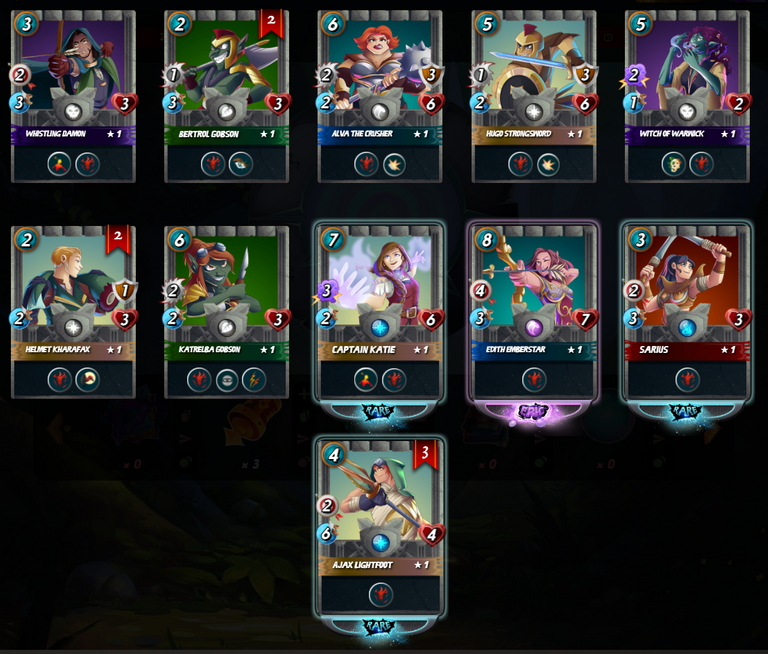 Now, today I would like to showcase another two brawl monsters to all of you. Since Gladius cards are very important to us brawlers, it will be wise to learn about them even if you have or don't have them. It will be easier to choose them or defend them in the battle ground if you know their stats and abilities already. my mango juice account started playing brawl only recently and my Collection is not complete as well. But, it's doing decently well in the brawl matches thanks to the brawl cards it's getting. The situation has already arrived where if you don't have any brawl cards, high chances are there that you will lose against a person who is rightfully choosing Gladius cards against you. Because, considering their abilities, brawl cards are really making a difference in the brawl matches. So, it's better to learn about them and make ourselves stronger in the brawl field.
WITCH OF WARWICK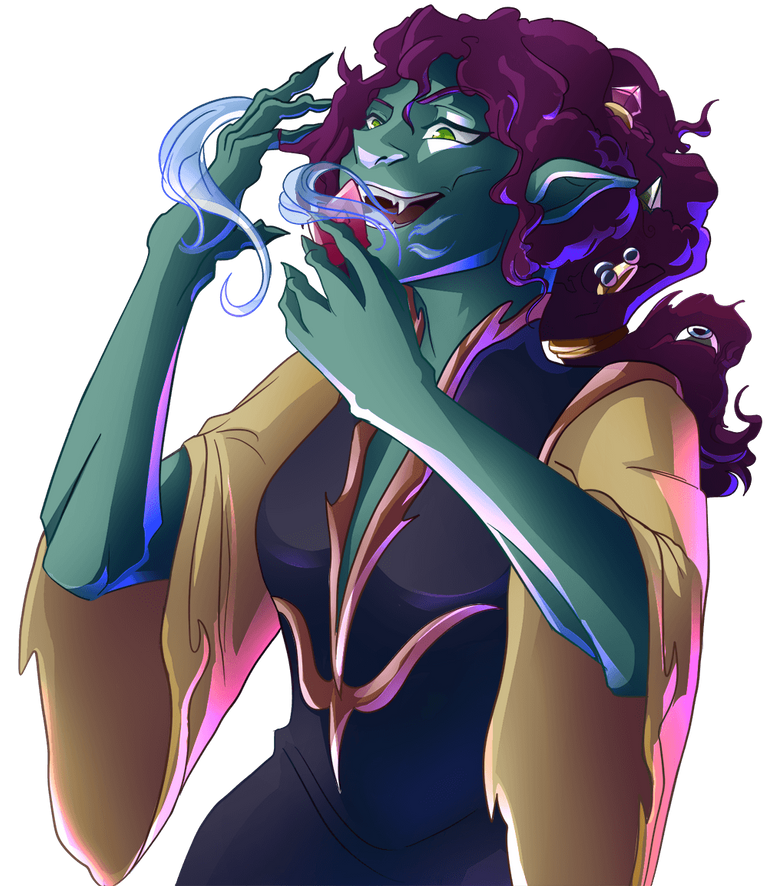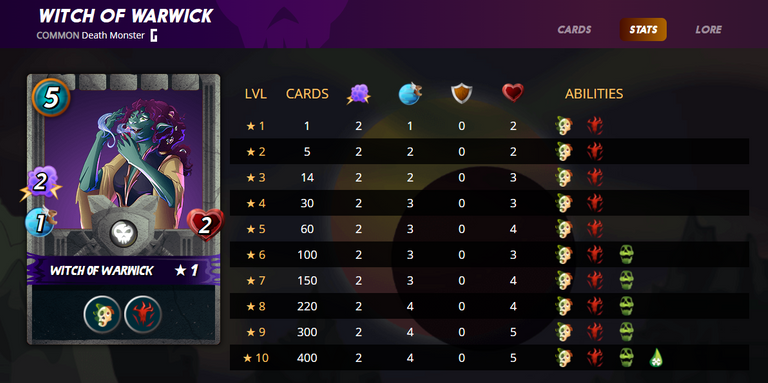 The first monster that I will be talking here about is witch of warwick. WITCH is a common death monster and it costs five Mana. it's a magic card with life Leech and bloodlust ability from its initial level with two Magic attack at one speed and two health. As it is a common card, you will require total 400 of these cards to make it max level. But most of the frays are in bronze or silver level. So, a level three or five would be enough for most of us. At level three this card possesses two Magic attack at two speed and three health along with those two abilities and at level five, it's speed and health gets increased by one. However, this monster gets affliction ability at level six and poison ability at level 10 making it fierce looking at max level.
KRASH WANDERFORD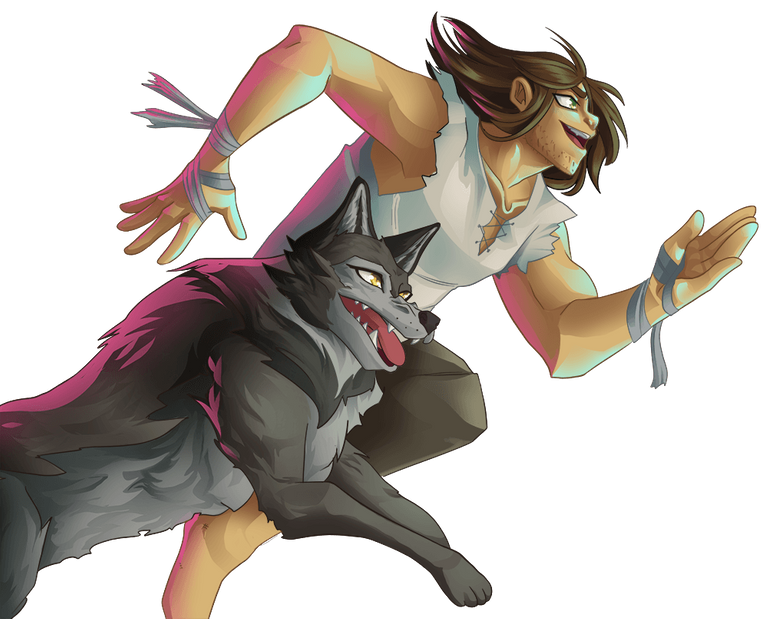 The second monster that I will be talking here is KRASH WANDERFORD. Krash is a common fire monster that will cost you four Mana to use and it's a no attack card with high speed and large health from its initial level. At level one, it holds six speed and six health with swiftness and bloodlust ability. at level three - means in bronze level, it holds seven speed and seven health with the same two abilities and in level five the speed increases further by one and it also gets the thrones ability. However, at level seven it also gets the return fire ability and at the max level it gets the dodge ability. This monster with such a high health speed and evade ability can dodge any attack from opponents at max level but even if bronze and silver level, the speed and health along with the abilities are enough to stand longer than you think and to make room for your other attackers to do their job. we don't see no attack monsters in fire region, so this monster in brawl can come up a lot of unique lineups that we wouldn't have imagined. I haven't used this card till now in brawls as I have only some 1 bcx levels lying there but looking at it stats I'm already falling in love with it and the moment I make it level 3 to use in Brawl frays. I will definitely try to use when choosing fire region in future as soon i update it up to level 3. By the way, this is a common card so it will require 400 cards to make max level. however for bronze it will required only 14 cards and four silver it will cost only 60 cards.
I hope all of you are also playing brawls like me and are collecting those awesome Gladius cards in your Splinterlands collection. let me know your feelings in the comments below and see you all in my next post until then…
Wish you all good luck on all of your future SplinterLands matches.
---
Thanks for visiting my post.
Stay well and keep playing Splinterlands.
Want to start playing splinterlands? Click here
---
---