How I met crypto and Hive?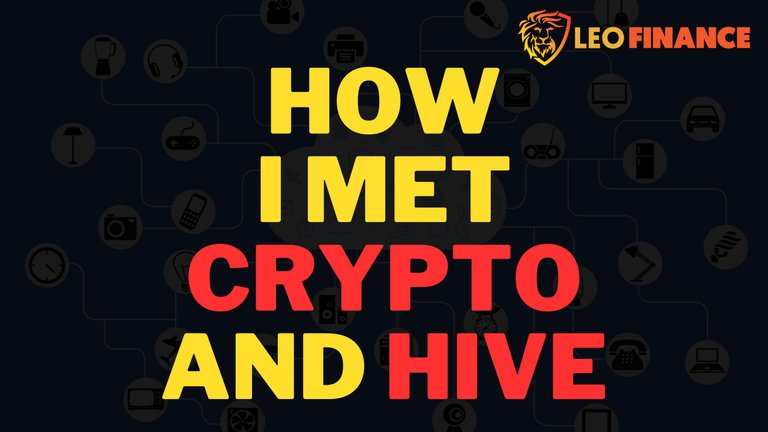 Hello readers,
My knowledge of finance started when I first joined Hive 5 years back. The time and circumstances were very different back then in my life, I just passed out and got my degree, but in my country, getting even a decent job was too complex at that time and the situation has got even worse right now. I belong to a lower-middle-class family and at that time, any spending beyond the necessities (such as food, electric and gas bills medicine costs, etc.) was considered a luxury in my family not to mention that my father was also in a debt trap and as a salesman, his time was also going very bad. I was much younger at that time and had more energy than now to learn new things and make a better version of myself, but finding a good job to support myself and my family has become my priority and duty. Being poor is a curse and I felt it for a long period because I didn't have enough money even to go and attend offline recruitments or interviews in the city or other states. So, I started finding an online job where I could start working and earning. However, with limited resources and a lack of knowledge outside my syllabus, I find it very hard to find something legitimate and worth investing my time in.
After spending weeks and months trying out many new things and failing, I finally found something that was unique and brand new to me, hive (back then it hadn't been forked out from st***it yet). That was the first time I came to know about crypto, blockchain, and how I can earn online just with my laptop. So, despite English being my third language and also having no prior knowledge of blogging or writing, I started writing and reading posts and interacting with others as well. I started from zero as I didn't have any money with me to invest in it. Huh, it was that time when I was struggling even to recharge the internet but I kept on going and kept interacting in the space. It took about 4-6 months to finally see some visible results in my work but we all know nothing great can happen overnight.
One of the things that connected me the most was the fact that I started meeting and speaking with people from around the world for the first time in my life! I also made some friends for life and after learning and keep working on my writing, I finally started gaining some traffic in my posts and they started producing cents as payouts. But it was so wonderful to me right then and I was feeling like the happiest person on earth to finally start earning for my work. After months and years of fighting just for a decent job, I was finally earning and I didn't have to leave my home or my family and go to a remote city to get a job. I was earning in dollars while sitting and working on my bed there was also no time frame for it, I could hang out in the evening with my friends or talk late at night with my girlfriend without any pressure from work. Although now I think I should have gone for a job and kept doing Hive as a part-time side hustle and by doing that, I would have gone much bigger by now in here by simply not being dependent on my Hive earnings. But at that time, it was the best possible job on the planet for me and I started focusing to build my career here and stopped looking anymore for shitty 9-5 jobs.
After a while in the space working and learning, another great thing happened to me when splinterlands first came into existence. I am a die-hard game lover and not only I have spent my whole school life playing PC games in internet cafes, but I also used to buy blank CDs or DVDs to store games inside them. However, as I started playing this awesome game, I also invested all my little earnings into this game to buy the cards one by one, and look where it got me! So, once again thanks to Hive and splinterlands for making my life better. But now for my plan, I am trying to make an earning source off crypto so that I can cover all the life expenses with it and can save my crypto earnings as savings for a long period. Hope I can do so as every time I cash out some crypto to run my life, I feel some pain because I know what am I losing.
I hope you liked reading the post about my life and how I met crypto. Now it's your time to tell me your story of when and how you first knew of the hive and entered this amazing world. Let me know in the comments below and I will be seeing you all in my next post!
Posted Using LeoFinance Alpha
---
---