Splinterlands tokens market watch and my thoughts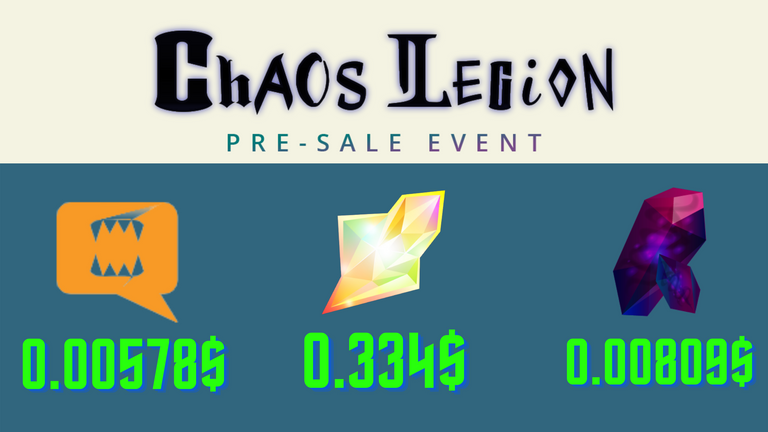 Hello my fellow Splinterlands lovers!
I hope all of you had a great weekend and now are back to work playing Splinterlands. Currently we are middle way of this current splinterlands season and only eight days left for the season to end but the leaderboard war has started already As I am getting champion level players as my opponents while playing in the diamond tier.
For those who invested in the CHAOS Legion presale are definitely waiting and biting their finger News as only one day left for the CHAOS Legion official launch. A brand-new era of split the lens monsters will be started from tomorrow and I am also eagerly waiting to see the new edition launch though I haven't invested in the presale.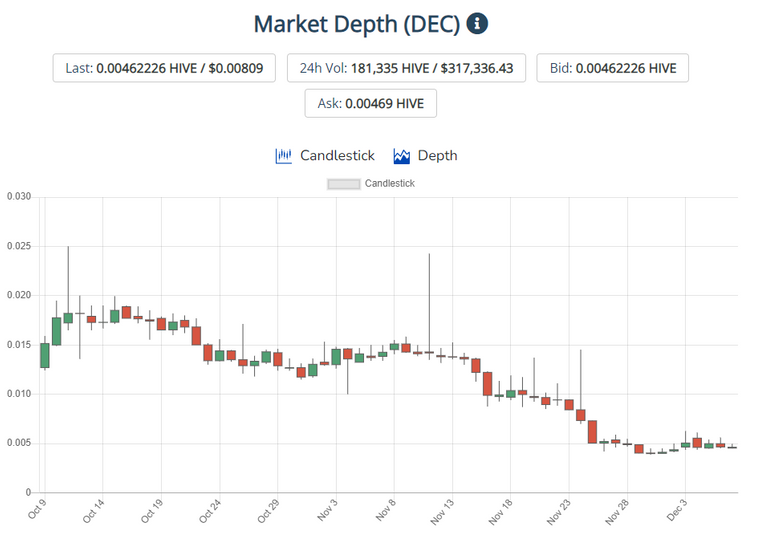 Now let us move towards the Splinterlands market and see their respective prices as per current market at first we will take a look at DEC and currently it is valued at $0.00809 per DC in hive engine market and each DEC token will cost you About 0.0046 hive. Due to the current correction market we are seeing a dip at the price of all bookings and DEC is no exception this time. But I have high hopes that it will get back to normal soon.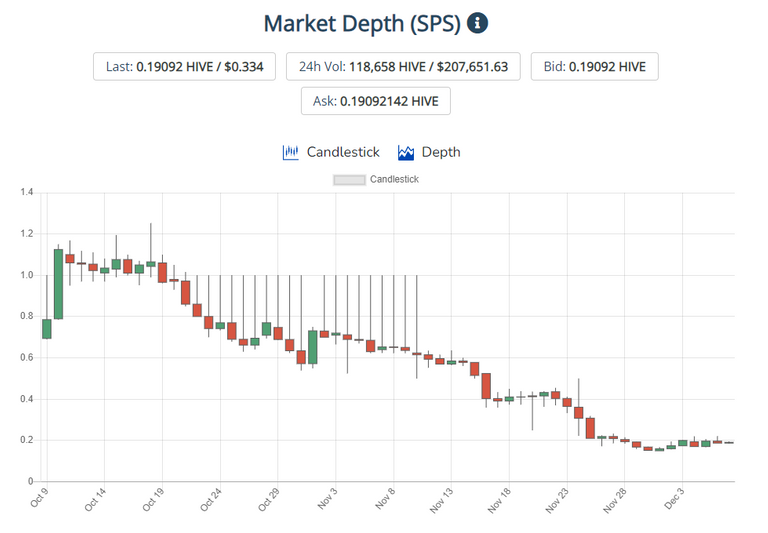 On the other hand, SPS AKA splinter shards, the governance token of splinterlands is also currently facing a dip and the price came down to $0.331 per SPS so it will cost you 0.188995 hive to purchase every piece of SPS as per the current market rate in Hive engine. The second frizzle of CHAOS Legion will start soon but this time you can only pay with credits and no cashback for using SPS this time so that maybe another case behind the price drop of SPS But that's just my speculation and I am hopeful for the price of SPS as well.
No talking about the SPT or splinter talk tokens, they are also facing a deep and currently being traded for $0.00578 for every SPT And it will cost you about 0.00335 hive for every SPS as per the current market rate. Best of luck to all of you with the upcoming Chaos Legion launch and I hope you are all ready with your packs and potions. The wait it will soon be over and I wish you all a lots of legendary and gold foil cards with your packs :)
Wish you all good luck on all of your future SplinterLands matches.
---
Thanks for visiting my post.
Stay well and keep playing Splinterlands.
Want to start playing splinterlands? Click here
Posted Using LeoFinance Beta
---
---