Venari Marksrat - this new soul bound is an OP reward card!!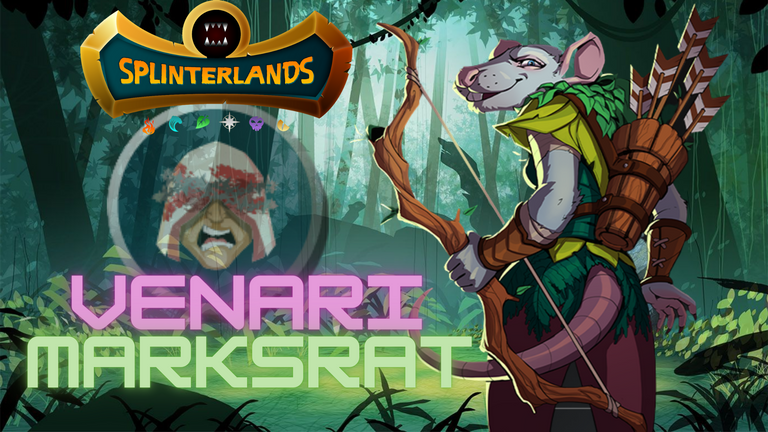 What's up my fellow Splinterlands players!
The week is going okay for me and I hope you all are also enjoying this vibrant summertime with your family and friends. But, you should not forget about the ongoing Splinterlands ranked season which is just about to end in the next 1 day and 20 hours. I guess all of you are fighting in these last time rush hour matches very well l, while coping with the tournaments and brawls in your playtime. As usual, Diamond has become a home for me now and I will try for the leaderboard this time as well. In fact, I have started preparing for this blood bath war, and this time, I have rented 2 max level summoners Byzantine Kitty and Lir Deepswimmer to enhance my performance for the next 3 days by when the season would have ended already. I rented the Kitty for 5,390.86 DEC for the whole 3 days and for the Lir summoner, I paid around 1,200 DEC per day. Surely, the rental market prices can be seen hanging lower and even these OG summoners are also available for a 30-40% discount than its previous season-end rental prices. Now while having these two added to my playing deck until the season end, I will certainly have a chance to play better in ranked, the ongoing tourneys, and an upcoming brawl! So, for getting multi-used by different game types, I will be getting a better potential out of these 2 rented cards and in investment.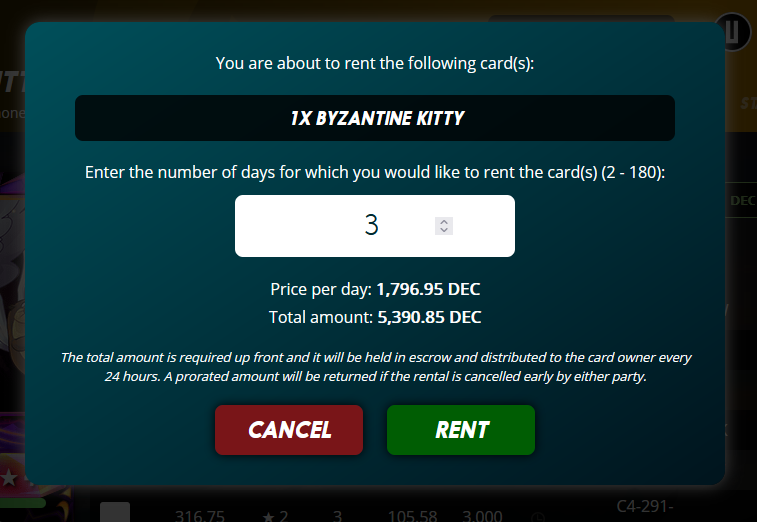 ---
Now, moving forward today I will be showcasing an amazing soul-bound reward card with you all and also analyze a power play match with this card. Yes, we will be talking about the Venari marksrat monster!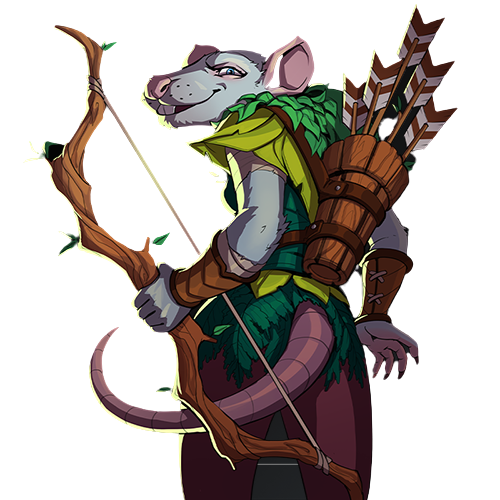 Venari Marksrat
This card recently launched with the latest soul bound reward card-set and it belongs to the Neutral unit and is a rare type card, The attack type of this card is Range and the most beautiful thing about this card is its Martyr ability, as I am using it for this certain ability only. Let us now know more about this monster level-wise below.
---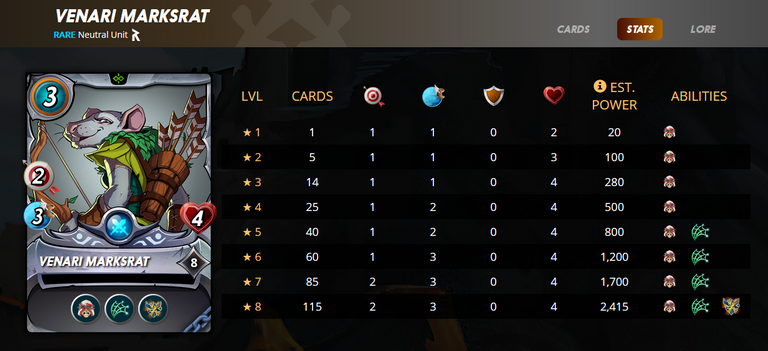 Bronze
At level 2, this monster possesses only 1 ranged attack at 1 speed with a band-aid of 3 health. But, it does receive the trending Martyr ability which gives it's adjacent friendly cards a +1 buff in all stats.
Silver
At level 5, thou it doesn't get any new ability, its stat gets increased with 1 ranged attack at 2 speed with 4 health, which helps it to fight the muscle war.
Gold
Finally, it gets another new ability Snare from level 5 and at level 6, it gets 1 range attack at 3 speed with 4 health. With the Snare ability, it now becomes a strong card against flying ones from the Gold level.
Diamond / Champion
After a long wait, it finally gets an upgrade in its attack power which hets increased to 2 from level 9. At level 10, it also receives another ability Shatter and possesses the stat 2 attack at 3 speed with 4 health along with all those 3 abilities.
---
---
Match Analysis: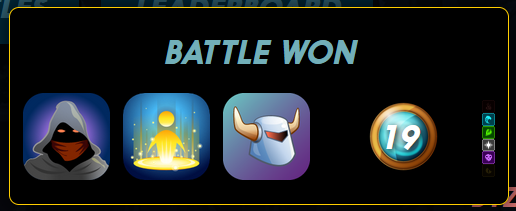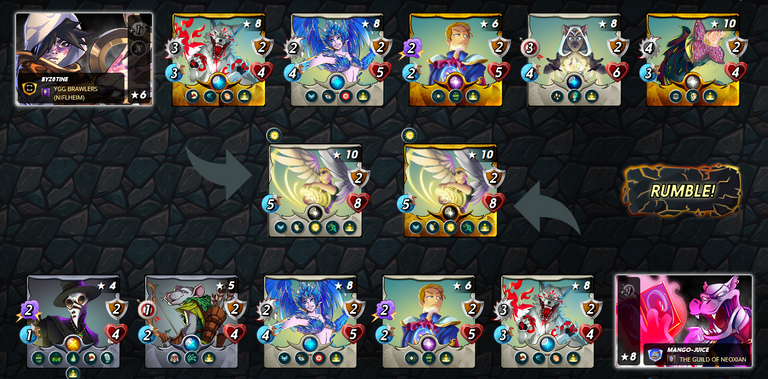 ---
---
It was a medium 19 mana limit match with 3 different rulesets - Silenced summoners, All resurrection and Armoured Up and all the splinters except dragon were allowed in this match, Hence, I chose the Life summoner General Sloan and the lineup is with Pelacor conjurer at the first position, followed by Vulguine, Dax Paragon, Celestial Harpy, venari marksrat and Doctor Blight at the end most position. I made my lineup so that any enemy that targets for sneak attacks targets my marksrat first and the same would apply later on with opportunity attacks as well.
As the battle revealed, I found out that my opponent has used the Ithalian summoner against me but both of our summoners are no use here as it is a silence summoner ruleset. However, he used the Pelacor Conjerur at the front, followed by Vulguine, Celestial Harpy, Dax Paragon, Venari Crystalsmith, and Stitch Leech at the end of his lineup.
As the match started, my marksrat lost his armor with the enemy leech's attack, but it also attacked the enemy conjerur and applied snare ability on it. However, in the second round, the enemy stitch again attacked and killed down the marksrat. But after being dead. The marksrat applied the martyr ability on both the Blight and Harpy and increased all of their stats by +1. Even more to this, the marksrat again got resurrected with the match ruleset soon after.
At round 3, both the enemy Harpy and Stitch again attacked my wounded marksrat and killed it again. But luckily, it unlocked it's martyr ability again and both the Blight and Harpy got buffed up with +1 to all their stats. Now both my Blight and Harpy is occupied with 4 attack power which later helped me to easily win the war.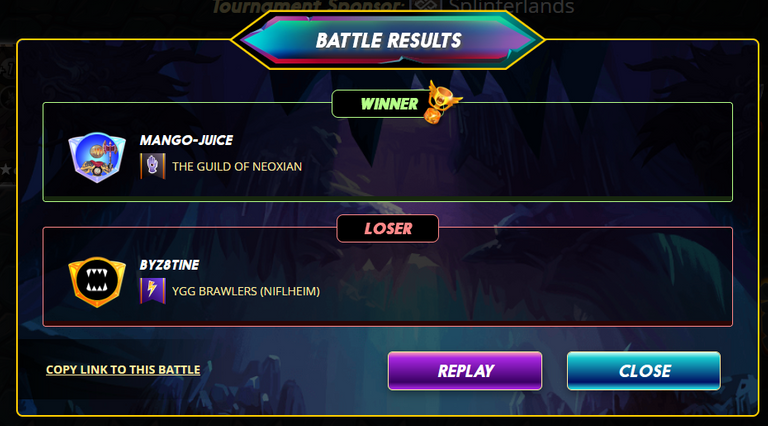 The war went longer as every single monster in this battle died twice because of the ruleset, but as my blight and Harpy were so powerful with the double help of martyr from the marksrat, they became so deadly and killed or helped me kill all the remaining enemy monsters one by one and ultimately, I won this battle with the help of this little Rat!
---
---
I hope you liked reading my post & also let me know if you have got this card from reward chests and already using it in your battles. That's it for today guys and I will be seeing you all in my next post.
---
---

Wish you all good luck on all of your future Splinterlands matches.
Thanks for visiting my post. Please come again!
Stay well and keep playing Splinterlands.
Want to start playing splinterlands? Click here
Posted using Splintertalk
---
---