CATS TEST OUT NEW PHONE CAMERA ))))

Photos from a new refurbished cell phone.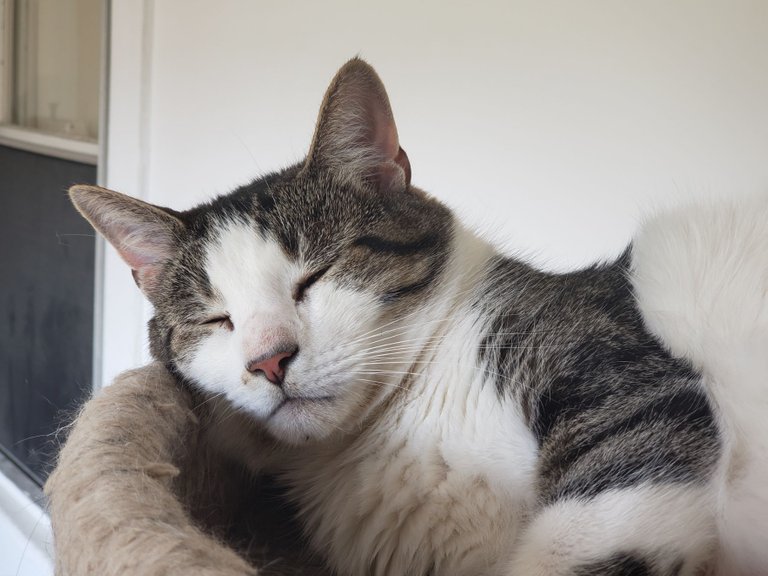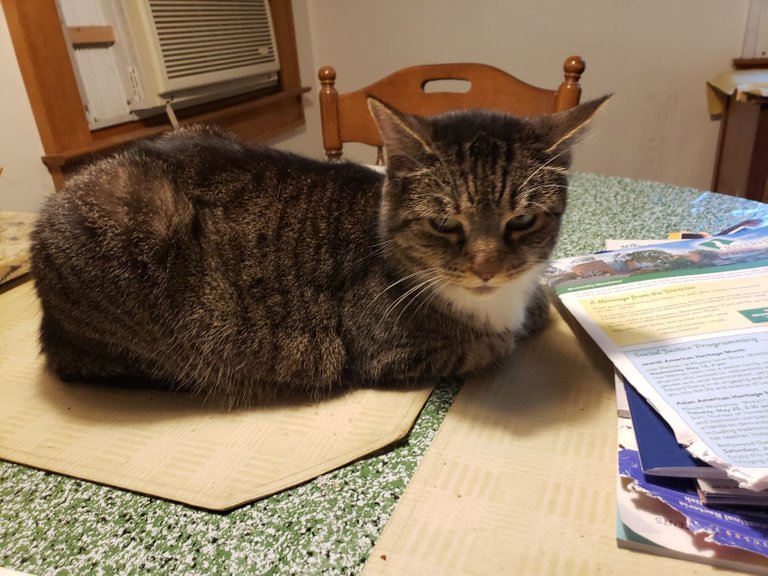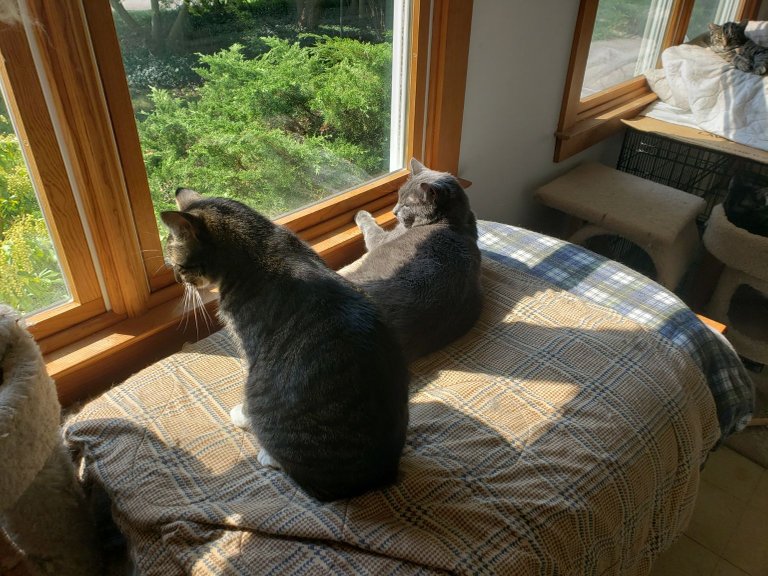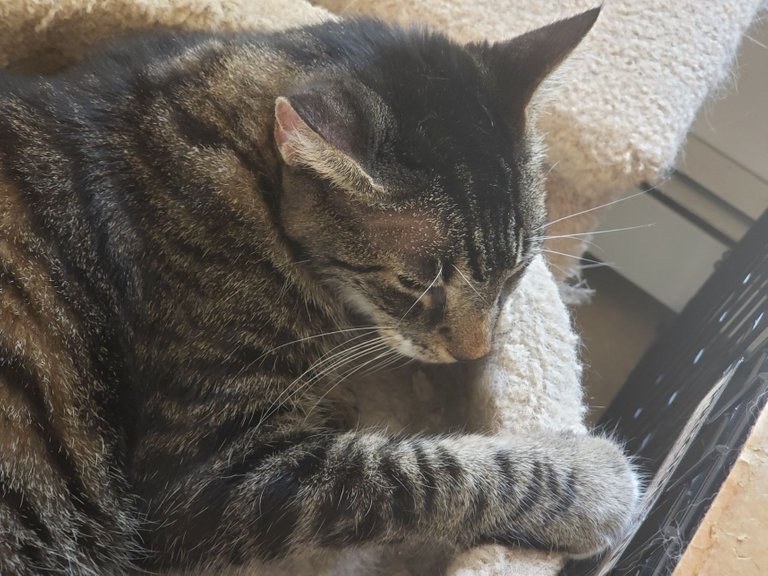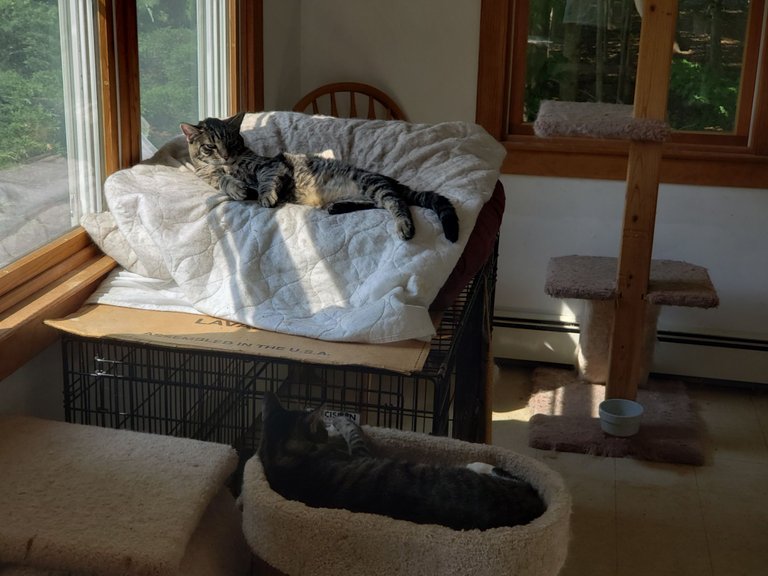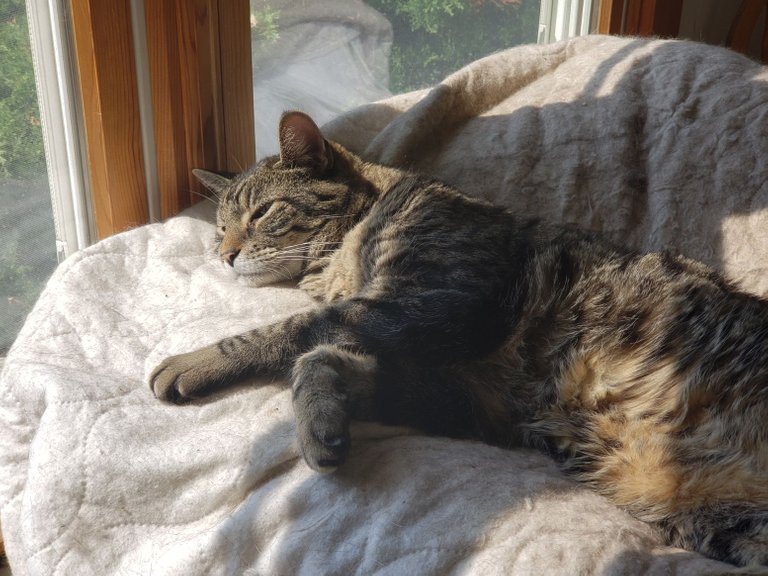 The phone is a Samsung S9+ ... I bought it because it has two front camera lens and also to play music with Spotify.
Things never work out the way you want them sometimes. My old cell phone has Verizon but I couldn't get this new No-Contract refurbished phone that only cost $139 to work on Verizon. .So can't interchange the Sim card.
The catch is I cannot up-load or down-load the pictures to my computer the normal way. To sync the phone has to have a Sim card from a cell phone company.
I found another way to up-load / down-load or re-load but it makes it convoluted to say the least.
Anyway the pictures look good to me. What do you think?? Photo's are straight out of the phone, no touch-ups.
---
---