PEACE IS JUST A SIGN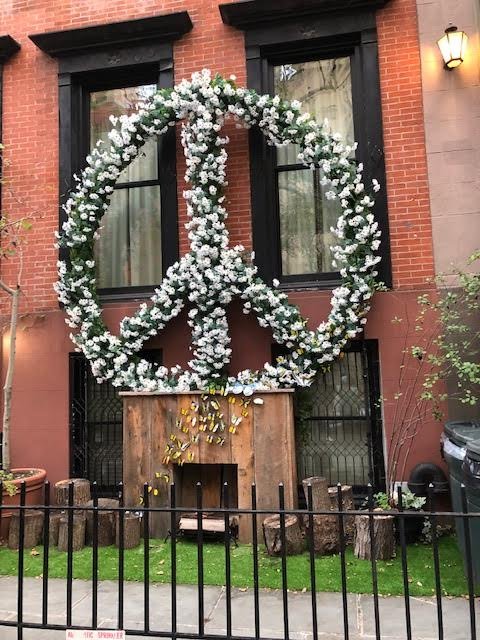 Giant floral Peace sign in front of a residence on 22nd street Manhattan, NY...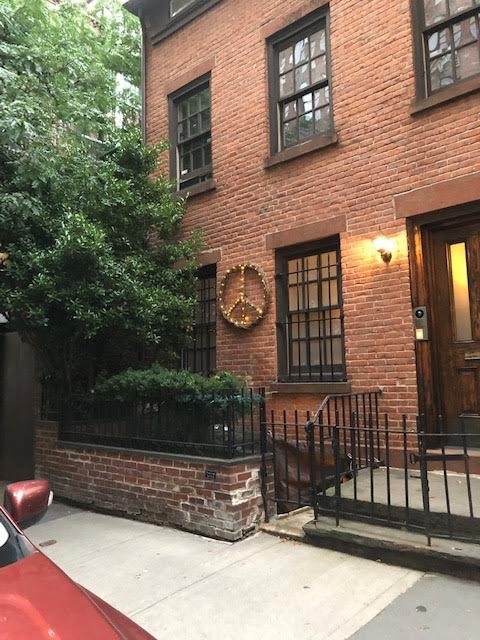 Smaller one same street...

The symbol was designed by Gerald Holtom (1914–1985) for the British nuclear disarmament movement.
Holtom explains ))) "I was in despair. Deep despair. I drew myself: the representative of an individual in despair, with hands palm outstretched outwards and downwards in the manner of Goya's peasant before the firing squad. I formalised the drawing into a line and put a circle round it."
photos taken by a friend ...
---
---