RED TAILED HAWK

This is a female Red Tailed Hawk. They are a common raptor in the United States and Mexico. Diet consists mainly of small mammals and birds, Hunting mostly from a perch.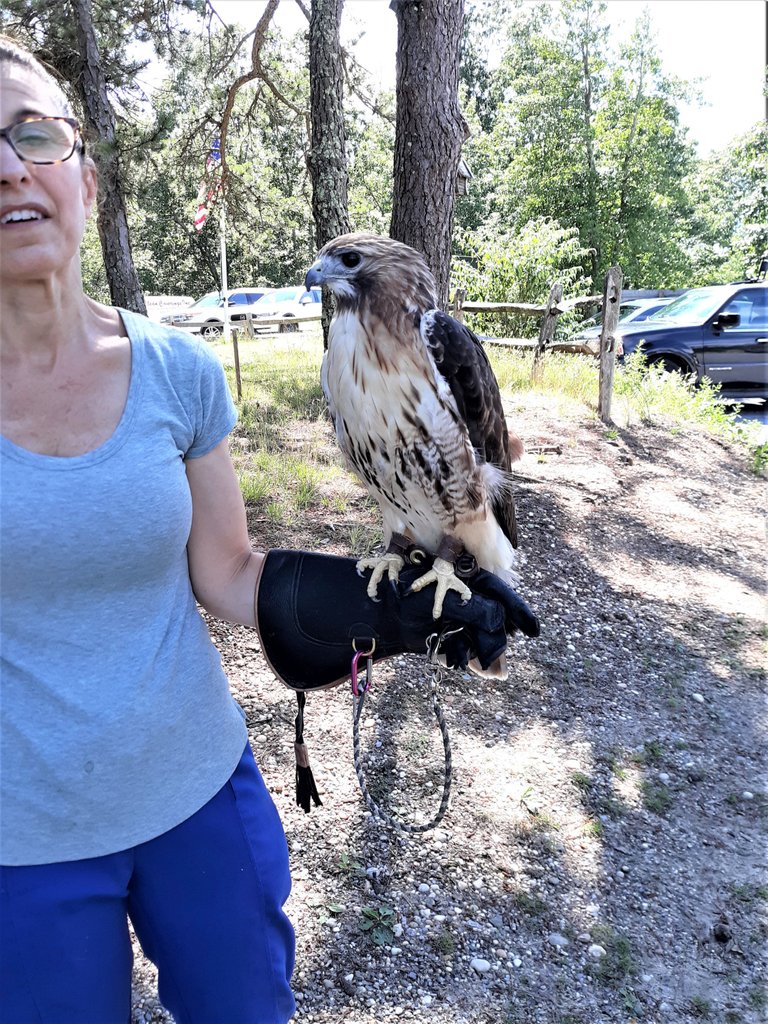 These birds are a favorite for Falconry. Falconers capture them in their "passage" stage. That is when they are less than one year old, on their own but not yet adults.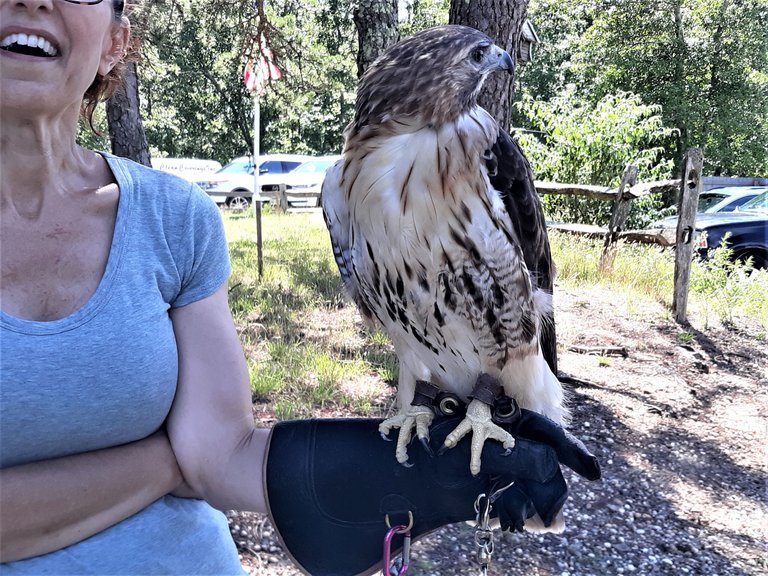 Tammy, a volunteer at the Wildlife Rescue center in Hampton Bays, NY. was nice enough to let me get close up pictures.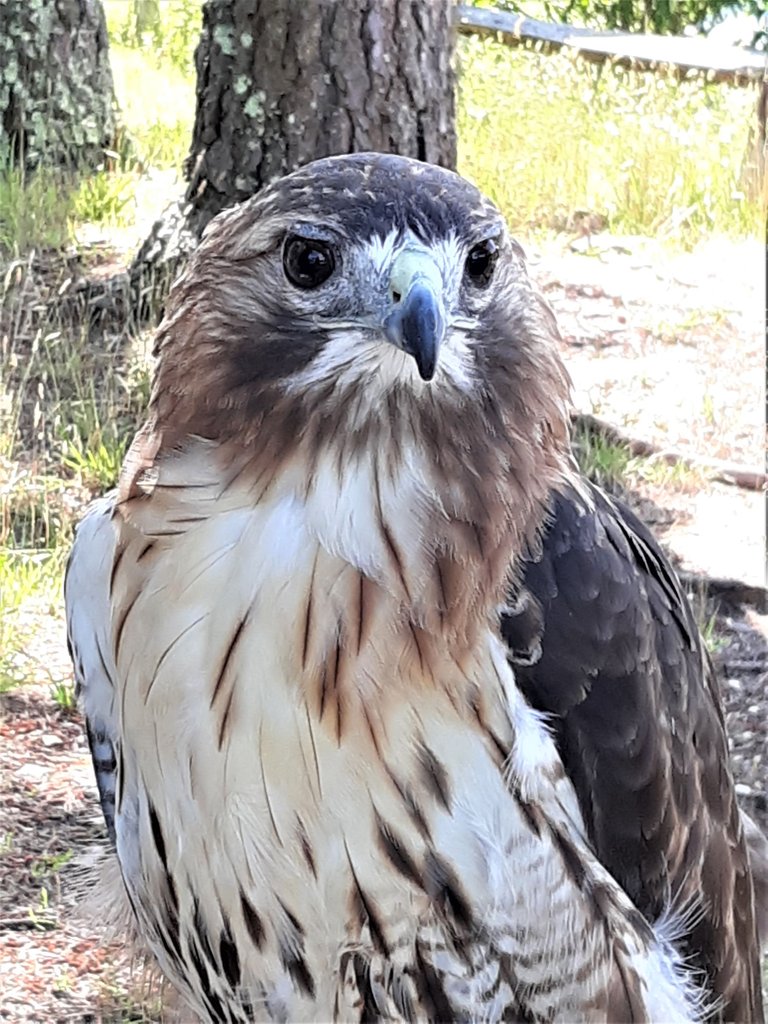 I was amazed by the feet. They looked so much like plastic to me. The picture doesn't bring that out as much as seeing them in person.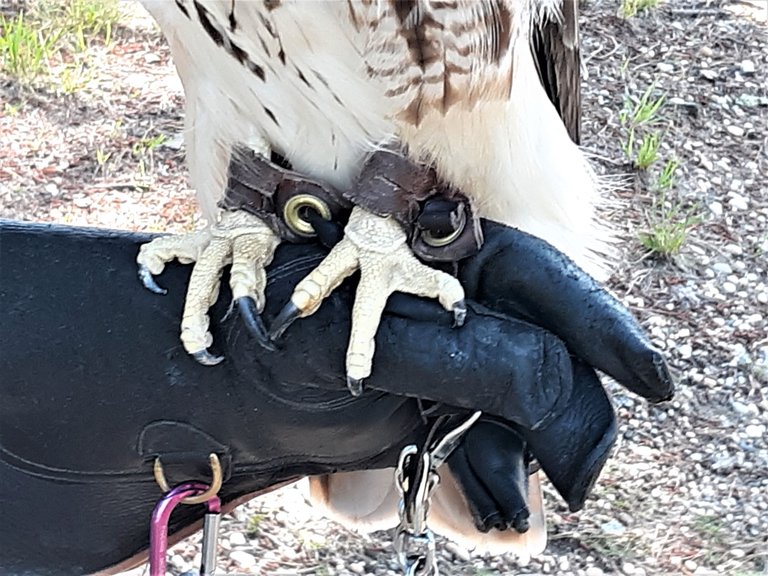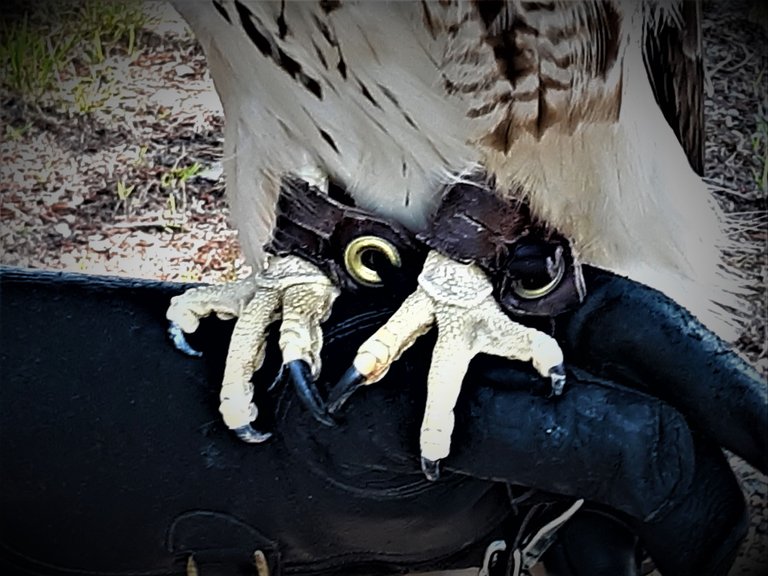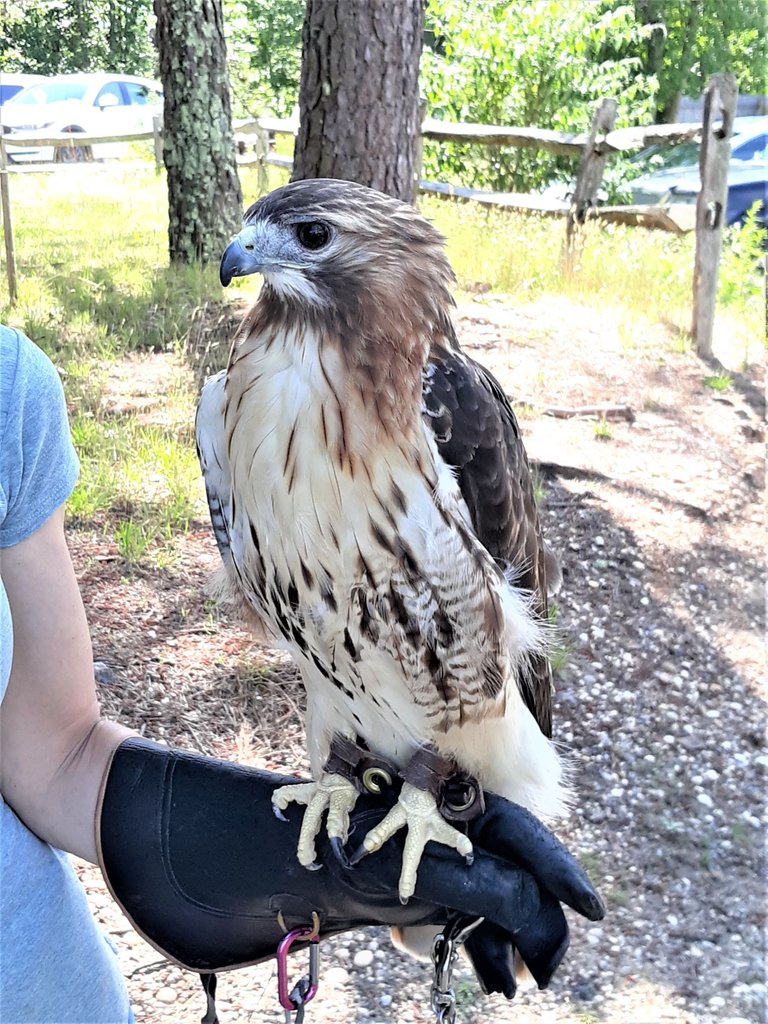 info from ... Wikipedia
---
---