[ESP-ENG] Electro Bus - Música dentro de una Guagua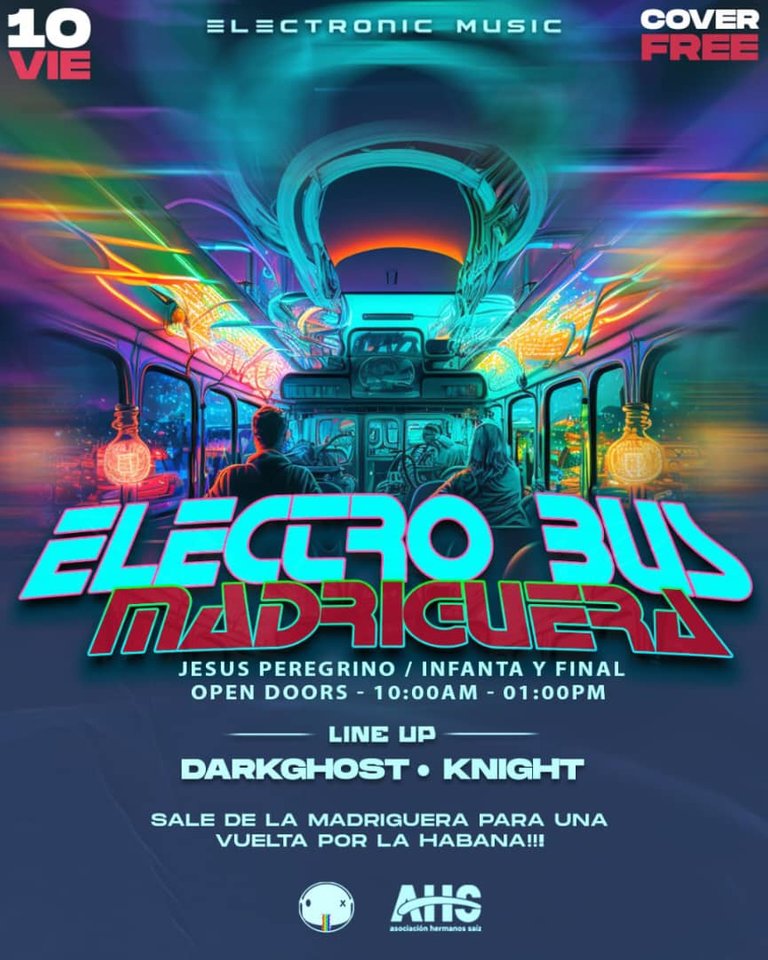 ---
¿Has oído hablar alguna vez del Electro Bus? Bueno...si no te han contado nunca, Electro Bus es una fiesta de música electrónica que se hace una vez al año en Cuba...bueno...ya te imaginas ...en un buss. Esta modalidad consiste en que un transporte (wawa, como me gusta llamarlo 😀) sale de una ubicación específica recogiendo personas por todo el territorio quienes festejan juntos dentro de ella. Y es hoy, sí hoy, así que si estás leyendo esto antes de la 1pm aún estás a tiempo de disfrutar de este party único 😜
Have you ever heard of Electro Bus? Well...if you've never heard of it, Electro Bus is an electronic music party that takes place once a year in Cuba...well...you get the picture...on a bus. This modality consists of a transport (wawa, as I like to call it 😀) leaving from a specific location picking up people all over the territory who party together inside it. And it's today, yes today, so if you're reading this before 1pm you're still in time to enjoy this unique party 😜
Coordinado por la AHS (Asociación Hermanos Saíz) y nosotros, la wawa saldrá de La Madriguera con los que estén ahí para darle la vuelta a toda La Habana, ¿cool eh? No tienes por qué preocuparte del costo, ya que es gratuita, desde las 10am hasta la 1pm parando por localidades secretas, pero tranquil@, si no la puedes tomar antes de que salga, estaremos publicando en nuestras historias de Instagram por donde vamos 😎
Coordinated by AHS (Asociación Hermanos Saíz) and us, the bus will leave from La Madriguera with those who are there to go all around Havana, cool uh? You don't have to worry about the cost, as it's free, from 10am to 1pm stopping by secret locations, but you don't worry, if you can't catch it before it leaves, we'll be posting on our Instagram stories where we are going 😎
---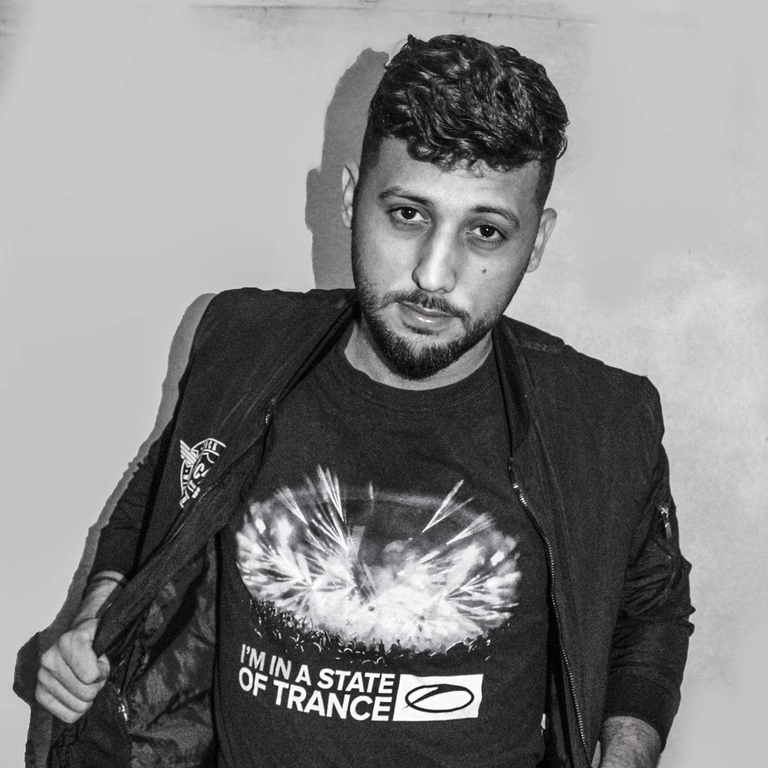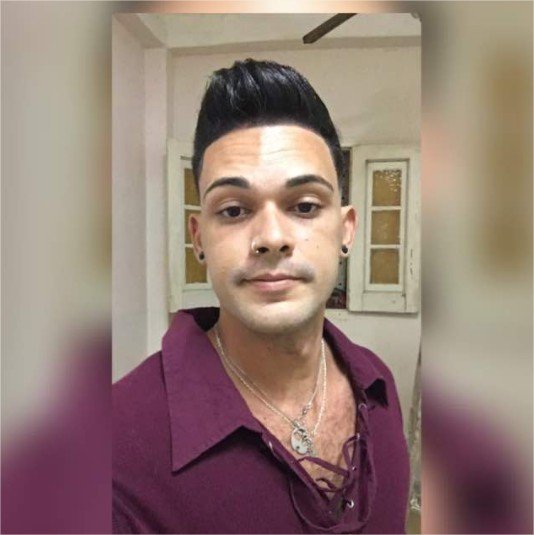 ---
Mantra Space se ha posicionado rápidamente entre los proyectos más destacados del país en tan sólo 6 meses de vida, logrando participar en las fiestas más conocidas como Eyeife y próximamente en...😏
Los DJs invitados para esta ocasión serán Knight y DarkGhost tocando una sesión en vivo para los espectadores viajeros 🎼
Mantra Space has quickly positioned itself among the most outstanding projects in the country in just 6 months of life, managing to participate in the most known parties such as Eyeife and soon in...😏
The guest DJs for this occasion will be Knight and DarkGhost playing a live session for the travelling crowd 🎼
Electro Bus (la wawa electrónica) será una experiencia que pocos han podido presenciar en su vida, por eso la invitación está más que dada, si no tienes más nada que hacer y no tienes planes para hoy, te esperaremos por allá, si no sabes cómo llegar al punto de recogida, en el segundo párrafo te dejamos la ubicación directamente por Google Maps.
Electro Bus will be an experience that few have been able to witness in their life, so the invitation is more than given, and if you have nothing else to do and have no plans for today, we'll wait for you over there, if you do not know how to get to the pick up point, in the second paragraph we leave you the location directly by Google Maps.
SPOILERS BELOW
👇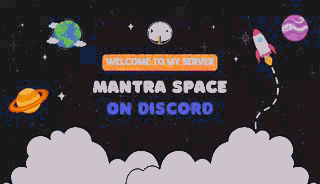 ---
Dentro de dos semanas tenemos nuestra próxima fiesta donde podrás estrenar tus HBD como pase de entrada a la misma 😃 oficializándonos así en ser el primer proyecto de música en toda Cuba en aceptar este token como método de acceso. Será otra experiencia más que no querrás perderte, que marcará incluso un antes y un después en la forma de consumo de los clientes con esta modalidad.
In two weeks we have our next party where you will be able to use your HBD as an entrance pass to the party 😃 making us official as the first music project in Cuba to accept this token as a method of access. It will be another experience you won't want to miss, which will mark a before and after in the way customers consume with this modality.
---
Ready?
---
! [Hidden Spoiler Text] La próxima fiesta será en el municipio Playa, La Habana, Cuba.

IMAGE SOURCE
Flyer hecho por nuestro equipo
Imagen de DarkGhost desde WhatsApp
GIF hecho en Canva
Knight
---
---