[ESP/ENG] 💭10 random questions by @manu-gp💭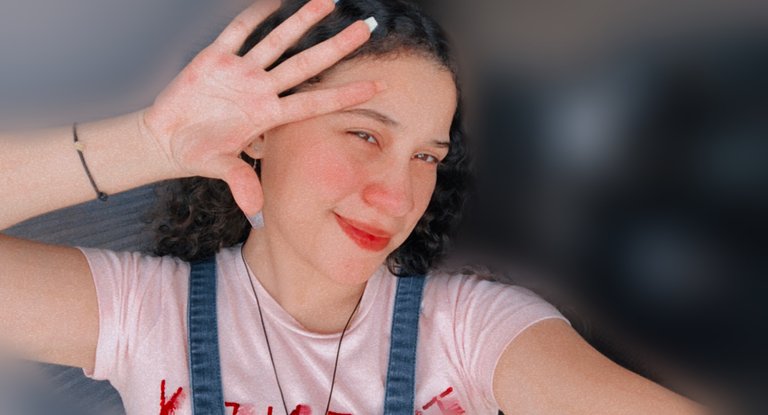 ---
🤍¡Hola, Comunidad de Hive!🤍
🤍¡Hello, Hive Community!🤍
---
Spanish
Hiverssss, hacer iniciativas y tag me encantan, pero aún más cuando son creación de mi mejor amiga @cami.rojas, ella hace los mejores😍, cada tanto realiza uno nuevo y aunque a veces los hago tarde, casi nunca me lo pierdo, cuando vi este, no quise pasarme de compartir mi entrada con ustedes🥺.
Esta tipo iniciativa consiste en responder 10 preguntas random las cuales responder sobre nosotras mismos, algunas preguntas son más profundas y personales que otras, pero ese es el punto que lo vuelve entretenido jajajajajajaj.
Vamos a comenzar con las preguntas😍:
English
Hiverssss, I love doing initiatives and tags, but even more when they are created by my best friend @cami.rojas, she makes the best ones😍, every now and then she makes a new one and although sometimes I do them late, I almost never miss it, when I saw this one, I didn't want to miss to share my entry with you🥺.
This kind of initiative consists of answering 10 random questions to answer about ourselves, some questions are deeper and more personal than others, but that's the point that makes it entertaining hahahahahahahahahahahahah.
Let's start with the questions😍:
---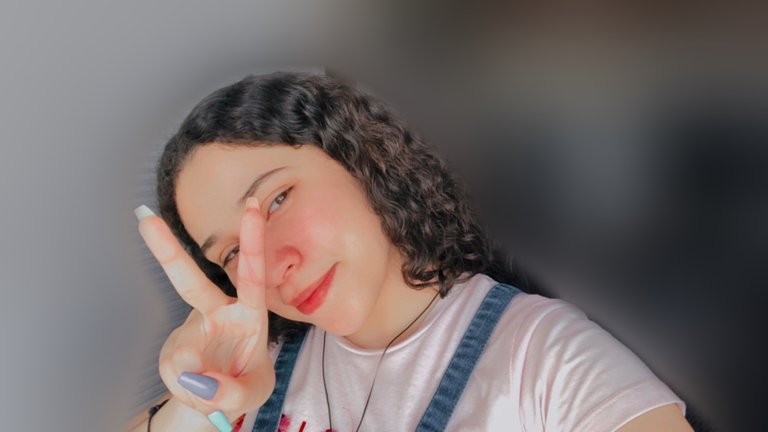 ---
💭1| ¿Qué es lo que más suele molestarme?💭
Que me traten mal, no hay nada que me consuma tanto la paciencia que ello, no me gusta que me traten mal constantemente, soy una persona que cuando se molesta no explota, sólo se lo traga y se queda callada, trato de nunca faltar el respeto, gritar, alterarme ni nada por el estilo, por ende cuando me tratan mal sin sentido o razón, me cae súper pesado y me enoja demasiado.
💭2| ¿Qué tan organizada soy?💭
Soy 50% y 50%, en muchas contras soy organizada y controladores compulsiva y en otras poco a poco voy aprendiendo a soltarme y no sobre planificarme tanto para después no entrar en crisis. Amo escribir post totalmente inspirada y motivada, de esa forma las palabras salen solas y sin ser forzadas, además de divertirme al hacerlo, hay días sobre todo este ultimo periodos donde me encuentro muy bloqueada y no me salen ideas a diario, por esto, hay días que se me retrasa la planificación y otras en donde avanzó mucho, igual pasa con las fotos y sólo debo buscar inspiración de cualquier cosa que me guste…
💭3| ¿Estoy soltera o en una relación?💭
JAJAJAJA sí, aunque no soy de compartir luci mi vida privada en cuanto a lo sentimental, está pregunta hace profundizarla JAJAJAJA. Sí, soy soltera y en mis 18 años de vida nunca he tenido una pareja amorosa.
💭4| ¿Soy celosa?💭
Con mi mamá, papá y abuelo, era muy celosa cuando pequeña, lloraba si alguien se les acercaba y así, mediante fui creciendo sólo celaba a mi mamá y fuimos las mejores amigas mamá-hija del mundo🥰, la extraño cada día más… En cuanto a la parte amorosa diría que sí podría celar a mi pareja de forma normal si llegase a desconfiar o amarlo muuuucho, del resto, no creo.
💭5| ¿Cuándo estoy libre como ocupo mi tiempo?💭
No es que tengo tiempo libre en exceso JAJAJAJA, así que el poco que tengo o estoy pensando en cómo mejorar mi vida financiera, invertir sacar cuentas o me desconecto totalmente con buenas músicas y libros🥰. Tengo tiempo que no utilizo mis rutinas de ejercicios para desestresarme pero próximamente🥺.
💭1| What usually bothers me the most?
Being treated badly, there is nothing that consumes my patience so much than that, I don't like being treated badly constantly, I am a person that when I get upset I don't explode, I just swallow it and stay quiet, I try to never disrespect, yell, get upset or anything like that, therefore when they treat me badly without sense or reason, it falls super heavy on me and it makes me too angry.
💭2| How organized am I?💭
I'm 50% and 50%, in many cons I'm organized and compulsive controllers and in others I'm slowly learning to let go and not over plan so much so I don't go into crisis later. I love writing posts totally inspired and motivated, that way the words come out by themselves and without being forced, besides having fun doing it, there are days especially this last period where I find myself very blocked and I do not get ideas daily, because of this, there are days that I am delayed planning and others where I advanced a lot, the same happens with the photos and I just have to look for inspiration from anything I like ....
💭3|Am I single or in a relationship?💭
HAHAHAHAHA yes, although I am not to share luci my private life in terms of sentimental, this question makes deepen it HAHAHAHAHAHAHA. Yes, I am single and in my 18 years of life I have never had a love partner.
💭4| Am I jealous?💭
With my mom, dad and grandpa, I was very jealous when I was little, I would cry if someone came near them and so on, as I grew up I was only jealous of my mom and we were the best mom-daughter friends in the world🥰, I miss her more every day... As for the love part I would say that yes I could be jealous of my partner in a normal way if I came to distrust or love him/her very much, otherwise, I don't think so.
💭5| When I'm free, how do I spend my time?
It's not that I have free time in excess HAHAHAHAHA, so the little I have I'm either thinking about how to improve my financial life, invest draw accounts or I totally disconnect with good music and books🥰. I have time that I don't use my exercise routines to de-stress but soon🥺.
---
Img 2
---
💭6| ¿Qué hago cuando no tengo ideas?💭
Primero, me dan ganas de llorar y pegarme la cabeza de una almohada por 8181818 hrs jajaja pero no, no puedo hacer eso JAJAJJA, así que lo que hago es intentar relajarme, escuchar música que me anime y pensar en las cosas que me gustan, me atraen, a veces de un día cansado me nace un storytime o derrepente compro algo importante para hacer un unboxing y así sucesivamente van naciendo las ideas, admito que no es nada fácil y hay días que por nada del mundo me nace una ideas pero toca seguir y a ver qué nace.
💭7| ¿Cómo me siento cuando mis post no salen como yo esperaba en cuestión de votos?💭
Sinceramente me desanimo bastante, unos días más que otros, cuando le tenia súper fe a mis post o llevaron tanto esfuerzo que me entristece que no hayan sido valorados como esperaba, me desanimo más, hay otros días que me pasa lo contrario y me impulsa a seguir con la esperanza que el día siguiente me irá mejor…
💭8| ¿Cuántas fotos hay en tu teléfono?💭
Actualmente como les conté en un post, cambié de equipo, perdí parte de mis fotos y sólo respaldé como 600 de las 15mil que tenia JAJAJAJA, pero actualmente en este teléfono tengo 2.700, la mayoría fotos normales y luego duplicadas para los post.
💭9| ¿Cuál es el color que no te gusta?💭
Verde, ningún tipo de verde me gusta, para nada, inclusive no tengo ni una prenda de ropa de ese color o zapatos, de verdad no me gusta para nada, no odio los colores, ninguno, pero el verde y yo, no nos llevamos tan bien JAJAJAJAJJA.
💭10| ¿Dónde y cuándo nací?💭
Pues un 27 de Junio del 2003, nací en la Ciudad de Cumaná, Estado Sucre en Venezuela, lo he mencionado ciertas veces en algunos post, pero no está de más volver a resaltarlo, he vivido toda mi vida aquí aunque viajo cada tanto a visitar familiares.
💭6| What do I do when I have no ideas?💭
First, it makes me want to cry and stick my head on a pillow for 8181818 hrs hahaha but no, I can't do that HAHAHAHAHAHA, so what I do is try to relax, listen to music that cheers me up and think about things that I like, I am attracted to, sometimes from a tired day I get a storytime or suddenly I buy something important to make a unboxing and so on ideas are born, I admit that it is not easy and there are days that for nothing in the world I get an idea but I have to keep going and see what comes up.
💭7| How do I feel when my posts don't come out as I expected in terms of votes?
Honestly I get quite discouraged, some days more than others, when I had super faith in my posts or they took so much effort that it saddens me that they have not been valued as I expected, I get more discouraged, there are other days that the opposite happens to me and it pushes me to continue with the hope that the next day will go better....
💭8| How many photos are on your phone?
Actually as I told you in a post, I changed equipment, lost part of my photos and only backed up like 600 of the 15mil I had HAHAHAHAHAHAHA, but currently on this phone I have 2,700, mostly normal photos and then duplicated for posts.
💭9| What is the color you don't like?💭
Green, no kind of green I don't like, at all, even I don't have a single piece of clothing in that color or shoes, I really don't like it at all, I don't hate colors, none, but green and me, we don't get along so well HAHAHAHAHAHAHAHAHAHA.
💭10| Where and when was I born?
Well, on June 27th 2003, I was born in the city of Cumaná, Sucre State in Venezuela, I have mentioned it a few times in some posts, but it is worth mentioning it again, I have lived here all my life although I travel every now and then to visit relatives.
---
Img 2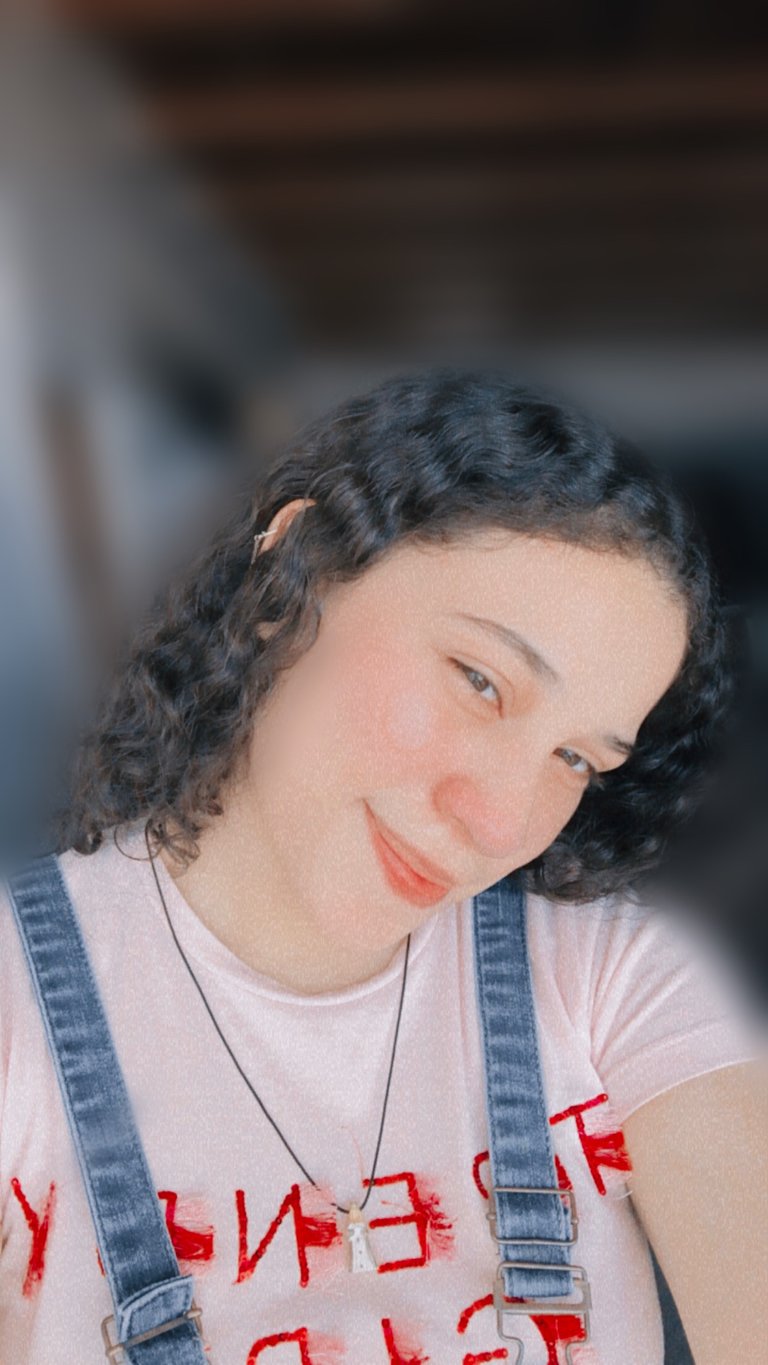 ---
Espero les gustara leerme hiverssss, disfruté muchísimo redactar esta participación en estas increíbles preguntas, nos estaremos leyendo pronto con másssss, saludossss⚡️🤍.
I hope you liked reading me hiverssss, I really enjoyed writing this participation in these amazing questions, we will be reading each other soon with moresssss, greetings⚡️🤍.
---
---
---