[ESP/ENG] 🛍Shopping in traki: new clothes🛍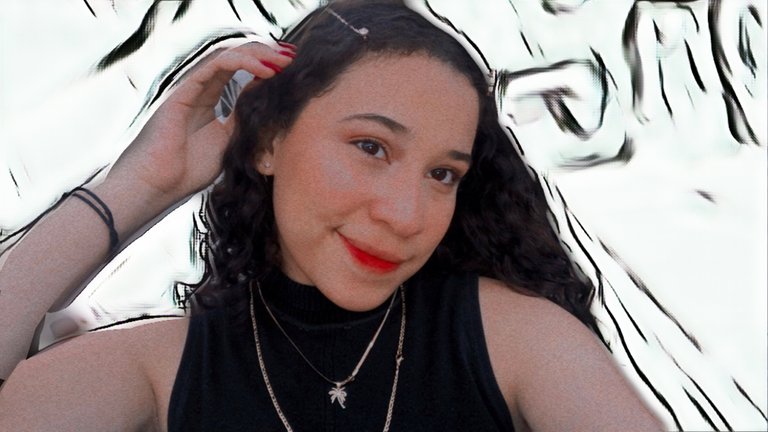 ---
🛍¡Hola, Comunidad de Hive!🛍
🛍¡Hello, Hive Community!🛍
---
Spanish
Buenas buenas hiverss, hoy les traigo un post en dónde les mostraré de forma más clara, lo que me compré en traki en mi "Recorrido-Diligencia" de la nueva ciudad JAJAJAJA. Pues es importante resaltar que siempre trato de controlarme en las compras, planificarme mucho, hacer tablas en Excel de mi vida financiera y toda la cosa, en ese aspecto soy en exceso organizada, me gusta llevar mucho el control e idearme antes de tiempo mis gastos,pero…
Ese día por más que intenté, no pude controlarme, de verdad había ropa muy bonita y que me llamaba mucho la atención, precios accesibles y variedad, me veía con casi todas las prendas en fotos tipo Sencillas pero con flow de Pinterest (Porque siempre me gusta quedar así: 🤡🤡🤡) JAJAJAJA, en fin, después de darle 5 vueltas al piso de damas de traki, pedir control y piedad a todos los santos, no pude más y tomé 3 cosas en el local, las cuales les contaré a continuación para que disfruten conmigo y en muchas se rían de mí JAJAJAJA.
English
Good morning hiverss, today I bring you a post where I will show you in a clearer way, what I bought in traki in my "Diligence-Tour" of the new city HAHAHAHAHAHAHAHAHA. Well, it is important to highlight that I always try to control my purchases, plan a lot, make Excel tables of my financial life and everything, in that aspect I am overly organized, I like to be in control and think ahead of time my expenses, but....
That day as much as I tried, I couldn't control myself, there were really nice clothes that caught my attention, affordable prices and variety, I saw myself with almost all the clothes in photos type Sencillas but with Pinterest flow (Because I always like to look like that: 🤡🤡🤡🤡) HAHAHAHAHAHAHAHAHA, anyway, after giving 5 laps to the floor of traki ladies, asking for control and mercy to all the saints, I could not take more and took 3 things in the store, which I will tell you below to enjoy with me and in many laugh at me HAHAHAHAHAHAHAHAHA.
---

---
Como les comenté anteriormente, compré 3 cositas, entre dos de ellas, fueron prendas de ropa, como ya tenía unos días haciendo retos de ejercicios con mi prima en casa, espero pronto traerles algo de eso por acá, queríamos comprar ropa de Gimnasio ya que tenemos muchas ganas de inscribirnos, en esas 5 vueltas que le dolía al piso de damas, nos detuvimos cada una de ellas, enamorándonos más y más de la ropa, sinceramente me encantan los jogger, su comidas y versatilidad me encantan, un día de flojera en casa, de deporte o de salida casual, con la blusa y los zapatos adecuados se amolda a muchas ocasiones,así que eso nos lleva a mi primera prenda adquirida:
🏋🏻‍♀️Jogger Deportivo Gris:🏋🏻‍♀️
Este jogger deportivo gris claro, me gritaba "Cómprame Cómprame" y yo no pude más que escucharlo y tomarlo, me lo medí en diversas tallas ya que la ropa de traki es muy confusa, una talla S te puede quedar bien pero en otro modelo de blusa te queda extremadamente pequeña, a juro debes medirte la ropa, pero eso no era nada, lo peor fue el show de bajar el jogger ya que Justo el que me gustaba estaba casi pegando al techo🤡, le pedimos a un chico que trabajaba allí que si podía bajarlo pero nos mandó con otra chica, la cual nos mandó con otra y así paseamos el piso nuevamente con nuestras caras de payasa hasta que una señora por fin, nos dijera ""Yo les prestaré el gancho y ustedes lo bajan" y nosotras "Ah 🤡🤡🤡🤡" JAJAJAJA. Todo un proceso pero bajamos talla M y no me quedó, así que regresamos buscando una "L" y ese fue el que nos llevamos, me encantó la tela, el estilo y comodidad del jogger, estuve muy feliz al adquirirlo😍.

🩴Sandalias de Goma:🩴
Aquí se les dice Vulgarmente "Cholas", en todo esto del viaje, siempre se debe quedar algo y el problema no fue que se me olvidaron, es que no me entraban en la maleta🤡, siempre uso de diario, choles para la casa, cuando no quiero estar en medias o pantuflas, así que como no pude traerme unas, necesitaba comprarlas acá, aprovechando que en traki habían económicas y con modelos sencillos, pues compré unas🥺.
As I told you before, I bought 3 little things, between two of them, were clothes, as I already had a few days doing exercise challenges with my cousin at home, I hope soon to bring you some of that here, we wanted to buy Gym clothes as we really want to sign up, in those 5 laps that hurt the ladies floor, we stopped each one of them, falling more and more in love with the clothes, honestly I love joggers, their meals and versatility I love, a lazy day at home, sport or casual outing, with the right blouse and shoes it molds to many occasions, so that brings us to my first garment purchased:
🏋🏻‍♀️Grey Sport Jogger:🏋🏻‍♀️
This light gray sporty jogger, it was screaming "Buy me Buy me" and I couldn't but listen to it and take it, I measured it in several sizes since traki clothing is very confusing, a size S can fit you well but in another model of blouse it fits extremely small, I swear you must measure your clothes, but that was nothing, The worst thing was the show of lowering the jogger because the one I liked was almost hitting the ceiling🤡, we asked a guy who worked there if he could lower it but he sent us to another girl, who sent us to another one and so we walked the floor again with our clown faces until a lady finally told us ""I will lend you the hook and you lower it" and we "Ah 🤡🤡🤡🤡" HAHAHAHAHAHAHA. Quite a process but we went down size M and it didn't fit, so we went back looking for a "L" and that was the one we took, I loved the fabric, the style and comfort of the jogger, I was very happy to acquire it😍.

🩴Rubber Sandals:🩴
Here they are vulgarly called "Cholas", in all this travel, you should always have something left and the problem was not that I forgot them, is that they did not fit in my suitcase🤡, I always use daily, choles for the house, when I do not want to be in socks or slippers, so as I could not bring some, I needed to buy them here, taking advantage that in traki there were economic and with simple models, well I bought some🥺.
---
🏋🏻‍♀️Jogger Gris🏋🏻‍♀️
🏋🏻‍♀️jogger Gray🏋🏻‍♀️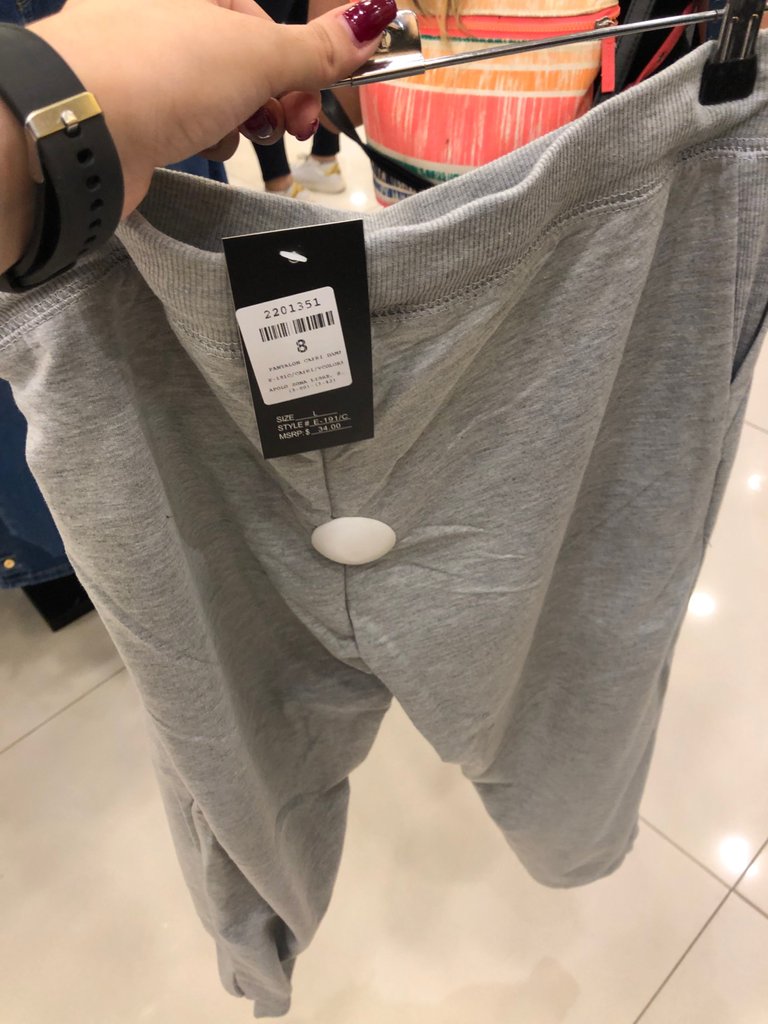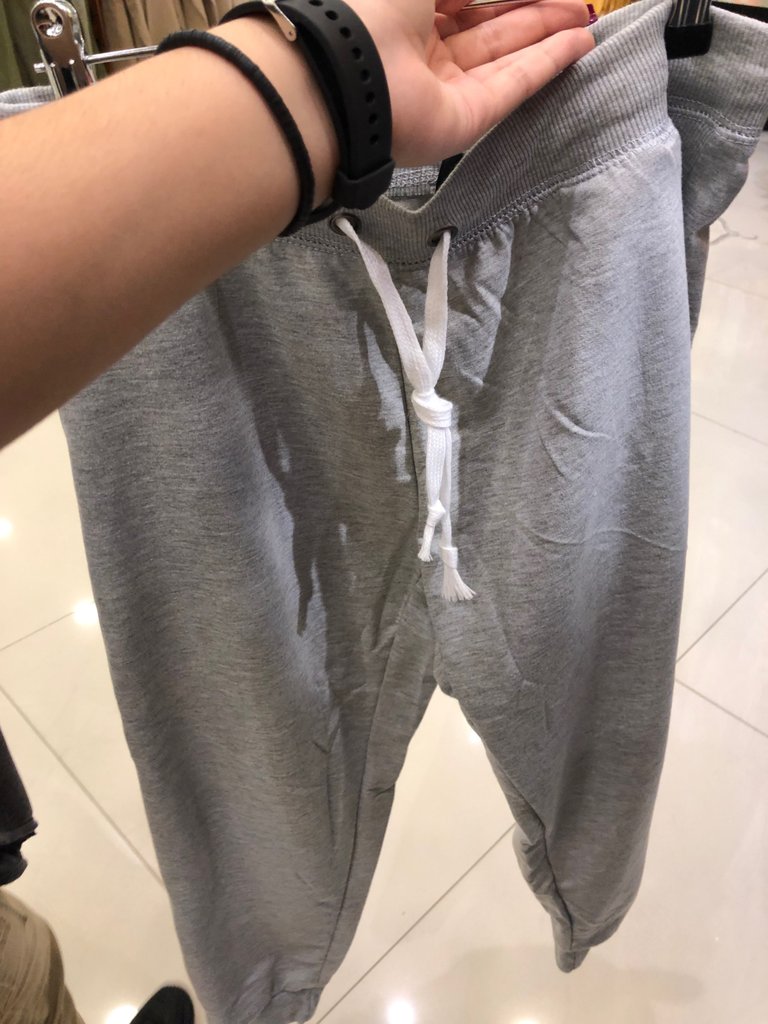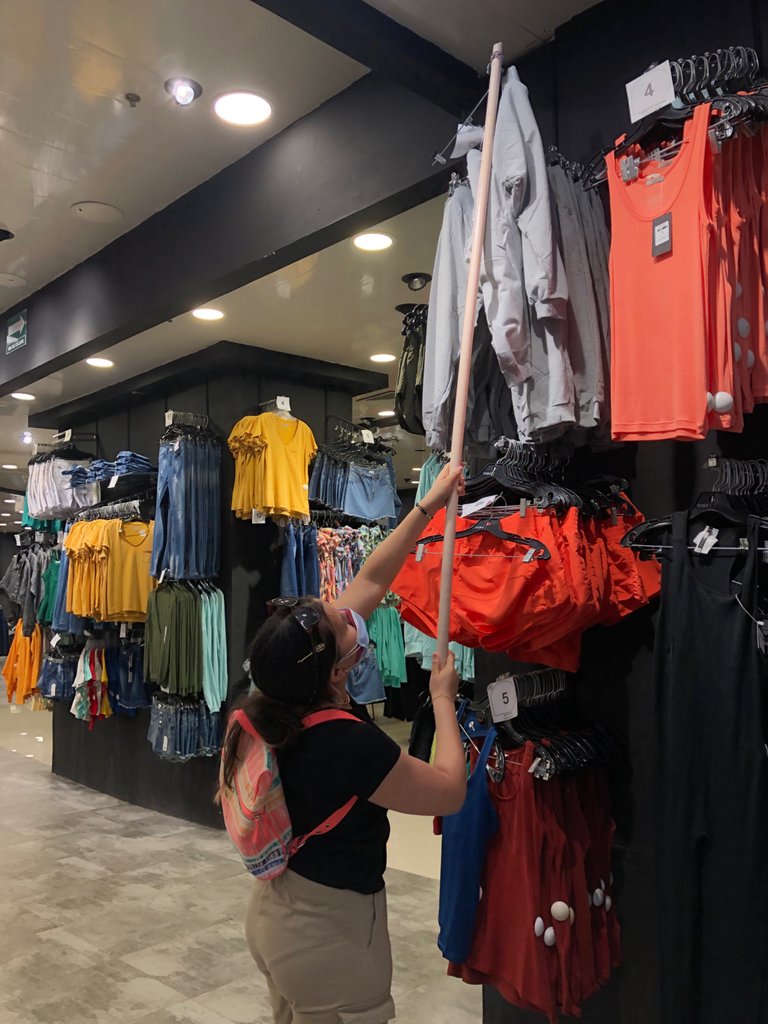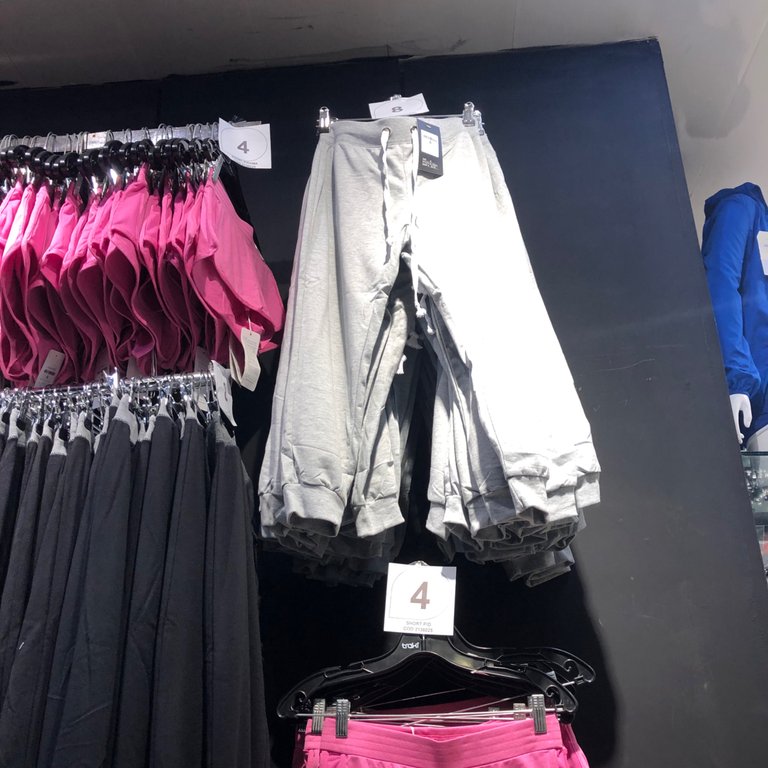 ---
---
😍La Última Prenda😍
---
---

---
Por último, pero lo que más me gustó, fue…
👚Camisa versátil Gris Oscuro:👚
La denominé versátil porque aunque tiene un aspecto bastante deportivo, la camisa pero parece tan sencillas, delicada y bonita que con un jeans claro, un pantalón blanco o negro quedaría muy linda y casual, tanto como el jogger puede adaptarse y esto hizo que me enamorara aún más de ella, es bastante cómoda y fresca, queda muy linda y me gusta muchísimo apenas me la medí, así que no lo pensé dos veces antes de tomarla 🥺.
La verdad aunque esta salida fue por diligencias, terminé disfrutando de mis compras y mis nuevas prendas, enamoré de muchas cositas por las cuales espero en algún momento regresar y ir ampliando poco a poco mi closet, además vi unos pantalones hermosos a precios muy buenos que espero en algún momento regresar y adquirirlos también🥺.
Lastly, but what I liked the most, was....
👚Versatile Dark Grey Shirt👚:
I called it versatile because although it looks quite sporty, the shirt but looks so simple, delicate and pretty that with a light jeans, a white or black pants would look very cute and casual, as much as the jogger can adapt and this made me fall in love with it even more, it is quite comfortable and cool, it looks very cute and I really like it as soon as I measured it, so I didn't think twice before taking it 🥺.
The truth although this outing was for errands, I ended up enjoying my shopping and my new clothes, I fell in love with many little things for which I hope at some point to return and gradually expand my closet, I also saw some beautiful pants at very good prices that I hope at some point to return and acquire them too🥺.
---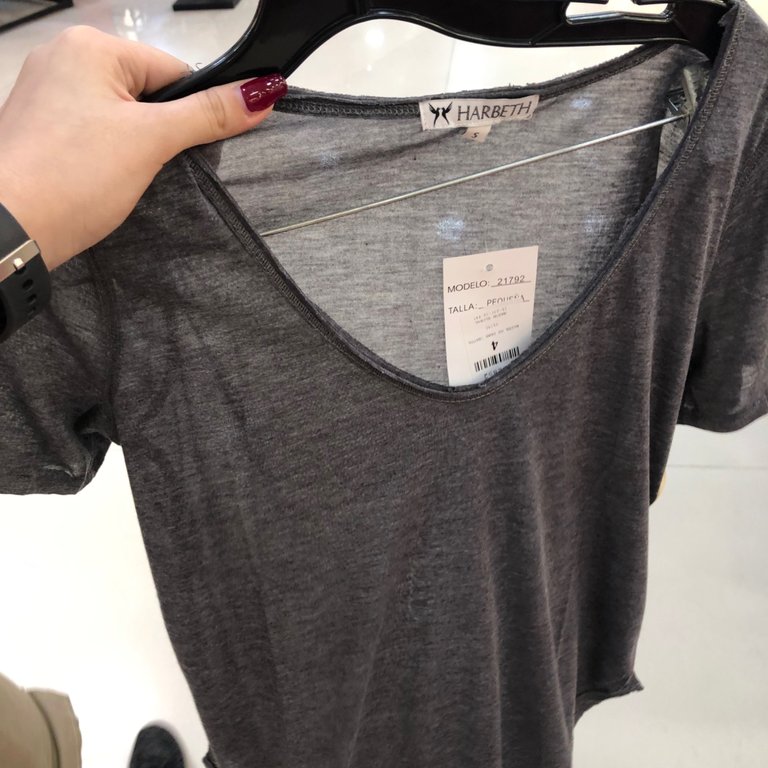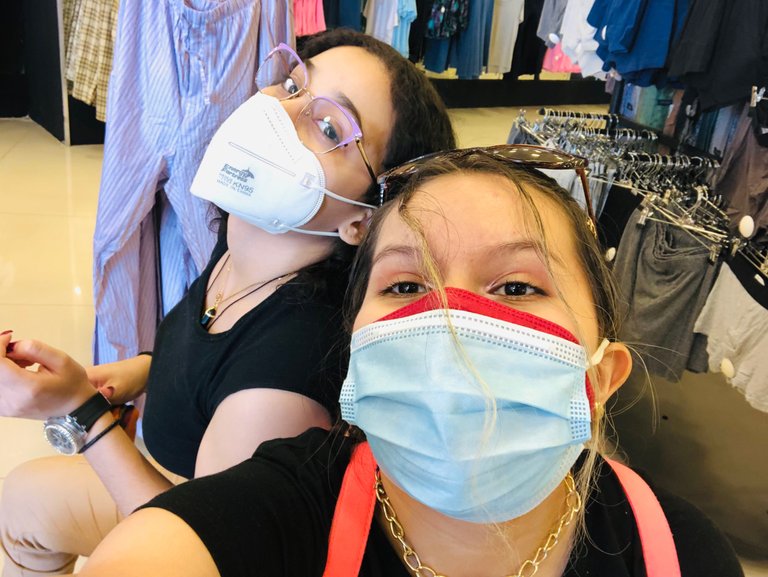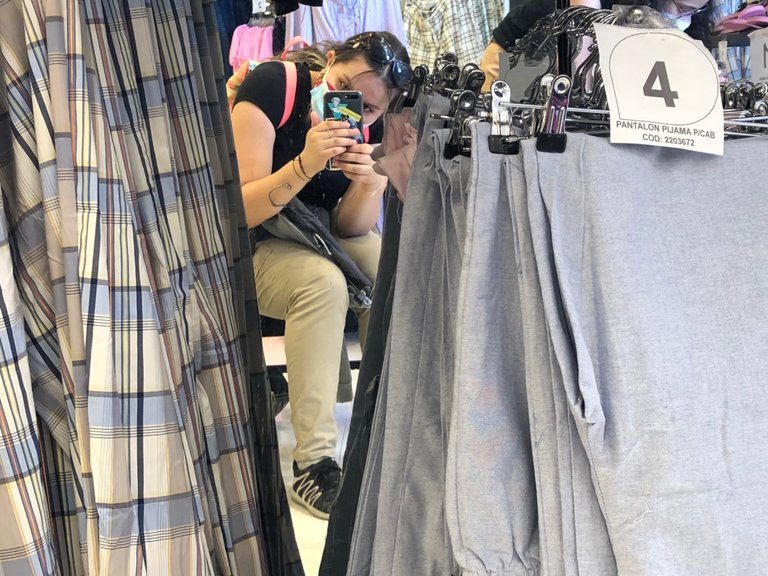 ---
Gracias por leerme hiversss, disfruté y me reí mucho redactando este día de compras, espero les gustara leerme y pronto estaré por acá con más…saludos ⚡️🤍.
Thanks for reading me hiversss, I enjoyed and laughed a lot writing this shopping day, I hope you enjoyed reading me and soon I will be here with more...greetings ⚡️🤍.
---

---
---