[ESP/ENG] 🎞Tag of the series by @manu-gp🎞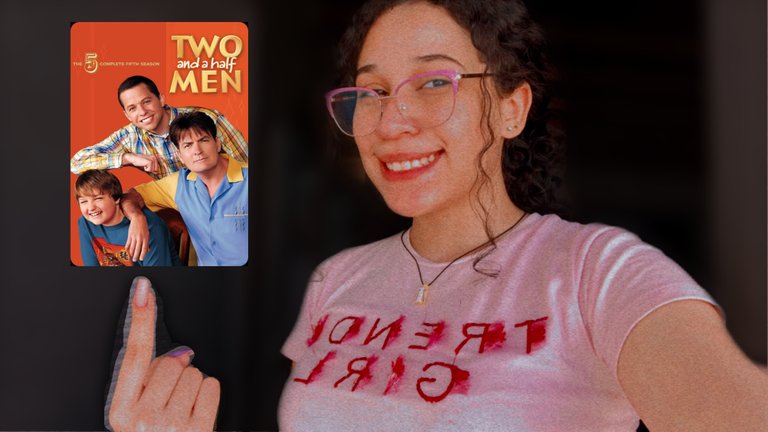 ---
❤️¡Hola, Comunidad de Hive!❤️
❤️¡Hello, Hive Community!❤️
---
Spanish
Series, película, documentales nos atan a una pantalla por horas e incluso dias hasta terminarlas, las emociones que nos despierta. Y el vicio en algunos casos es increíble, muy parecido a los libros que quieres terminarte en una noche, pues así mismo quieres terminarte una serie de 8-12 capítulos de 1hr cada uno JAJAJAJA.
La mayoría de las películas o series tienen secuelas bastante interesantes, algunas hasta mejores que las primeras película y así es como vamos teniendo favoritos, gustos de años y aprendizajes de los mismos, el día de hoy, hago esta entrada en participación al tag de series de mi mejor amiga @cami.rojas, lo lanzó hace 8 días y cuentas con unas grandiosas preguntas sobre series que sin duda serán divertidas de responder🥰.
Sin darles más vueltas al asunto, comencemos🥺:
English
Series, movies, documentaries tie us to a screen for hours and even days until we finish them, the emotions they awaken in us. And the vice in some cases is incredible, very similar to the books that you want to finish in one night, because in the same way you want to finish a series of 8-12 chapters of 1hr each HAHAHAHAHAHAHAHAHAHA.
Most of the movies or series have quite interesting sequels, some even better than the first movie and that's how we are having favorites, tastes of years and learning from them, today, I make this entry in participation to the tag of series of my best friend @cami.rojas, she launched it 8 days ago and has some great questions about series that will certainly be fun to answer🥰.
Without giving you any more twists and turns about it, let's get started🥺:
---
---
🎞1| Primera serie que recuerdas haber visto🎞
Pues mmm, complicado con mi pésima memoria pero creo que fue Jake Long: el dragón occidental jajajaj, esta serie era mi despertador cada mañana para la escuela, levantaba apenas comenzaba para ver la serie mientras me vestía, amor total a esta serie🥺.
🎞2| La serie más larga...🎞
A ver, creo que Chicago Fire, es una serie de Bomberos que me gusta bastante al igual que Chicago Med y son series bastante extensas, no lo de capítulos por temporada, sino también de temporadas en sí, pero las historias nuevas y las emociones entre los grupos, hacen que la serie sea bastante buena y me encante🥺. Igualmente la Ley y el Orden, lleva un poco más de 15 temporadas y me encanta esa serie🥰, diría que es la más larga que veo.
🎞3| Serie más corta🎞
Mmm diría que no he visto series relativamente cortas, casi todas son largas, pero de todas, creo que la más corta que he visto es "Alta Mar", hasta donde quedé eran 2 temporadas nada más de 8 capítulos, era bastante interesante y corta, incluso vi innecesaria la segunda temporada JAAJJAJAJA.
🎞4| Serie poderosa🎞
Two and a Half Men, me encanta esta serie y ya la han dejado de pasar, amé todos sus capítulos incluso cuando cambiaron al protagonista, combinaban la comedia con experiencias de la vida diaria de manera increíble, amaba la serie y aún si volvieran a repetir, sin duda la volvería a ver, podía ver sus maratones sin despegarme ni un segundo, sin duda, la extraño :(.
🎞5| Mi Serie favorita🎞
The Big Bang Theory, sin duda por siempre será mi serie favorita, no puedo ver esta serie sin reírme e incluso llorar, su capítulo final rompió mi corazón y disfruto demasiado la mezcla de comedia, conocimientos, amor y vivencias que deja cada capítulo de esta serie, sin duda la atesoro como de la mejores y mi favorita desde años atrás.
🎞1|First series you remember watching🎞
Well mmm, complicated with my lousy memory but I think it was Jake Long: the western dragon hahahahahah, this series was my alarm clock every morning for school, I would get up as soon as it started to watch the series while getting dressed, total love to this series🥺.
🎞2| The longest series...🎞.
Let's see, I think Chicago Fire, is a Fire series that I quite like as well as Chicago Med and they are quite long series, not the chapters per season, but also the seasons themselves, but the new stories and the emotions between the groups, make the series quite good and I love it🥺. Likewise Law and Order, it's been on for a little over 15 seasons and I love that series🥰, I'd say it's the longest I watch.
🎞3| Shortest series🎞.
Mmm I would say I haven't seen relatively short series, almost all of them are long, but out of all, I think the shortest I've seen is "Alta Mar", as far as I stayed it was 2 seasons nothing more than 8 chapters, it was quite interesting and short, I even saw unnecessary the second season JAAJJAJAJAJA.
🎞4| Powerful series🎞
Two and a Half Men, I love this series and they have already stopped showing it, I loved all its episodes even when they changed the main character, they combined comedy with daily life experiences in an incredible way, I loved the series and even if they would repeat it again, I would definitely watch it again, I could watch their marathons without peeling off for a second, without a doubt, I miss it :(.
🎞5|My Favorite Series🎞
The Big Bang Theory, without a doubt it will always be my favorite series, I can't watch this series without laughing and even crying, its final chapter broke my heart and I enjoy too much the mixture of comedy, knowledge, love and experiences that each chapter of this series leaves, without a doubt I treasure it as one of the best and my favorite since years ago.
---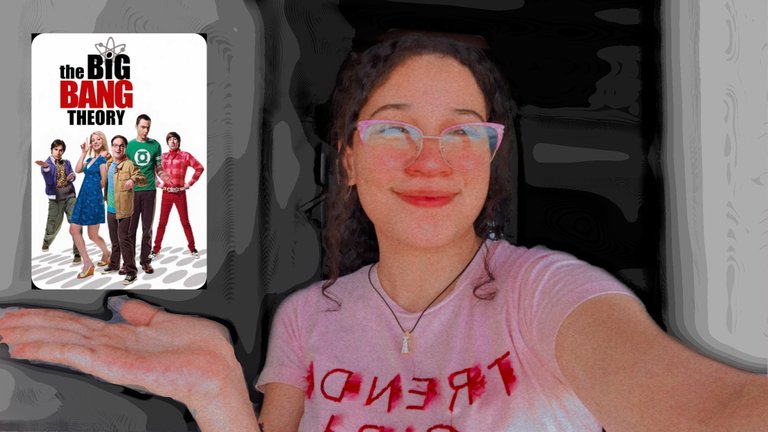 ---
🎞6| La serie que más recuerdos te trae🎞
JESSIE, Esta sería me encantaba y me trae muchos recuerdos de cuando pequeña, muchas risas y nostalgia, además también me traen buenos recuerdos series como Buena Suerte Charlie, icarly, Stan el Perro Bloguero y más…
🎞7| Serie de Disney favorita🎞
Zack y Cody, me hacía reír demasiado y era mi favorita cuando pequeña,ahorita escasamente la repiten pero cuando la veo soy sumamente feliz jajajajajaj, así que es mi favorita🥰. Si hubiese que nombrar otra, sería Hannah Montana, también me encantaba esa serie😍.
🎞8| Serie Favorita de Netflix🎞
La casa de papel, aunque suene muy cliché, fue esa serie la que me llevó a netflix y es la que me ha mantenido allí, me encanta el misterio, cómo han sabido desenvolver las temporadas aunque ví innecesaria llevar a 5 de ellas pero bueno, me gusta el suspenso, la acción, el romance y toda emoción que la serie me hace sentir, fan de ella❤️.
🎞9| La Serie más compleja🎞
En esta pregunta, concuerda con mi amiga @cami.rojas en la serie de Dark, definitivamente es una de las series más complejos y confusas que he visto, es de esas series que si no le prestas atención a cada minuto pues te pierdes horriblemente, necesitas estar muy alerta y conectando puntos, esto la vuelve entretenida pero no lo quita lo compleja jajajajja.
🎞10| Serie más divertida🎞
Mmm…decisión difícil ya que son muchas las que me gustan y son graciosas pero diría que nuevamente The Big Bang Theory es de las más graciosas que veo y me encanta mucho por eso jajajajjajaja.
🎞6| The series that brings back the most memories🎞
JESSIE, This would be I loved it and it brings back a lot of memories from when I was little, lots of laughs and nostalgia, plus it also brings back good memories series like Good Luck Charlie, icarly, Stan the Blogger Dog and more.....
🎞7|Favorite Disney series🎞
Zack and Cody, it made me laugh too much and it was my favorite when I was little,nowadays they barely repeat it but when I watch it I am extremely happy hahahahahahahahahahah, so it's my favorite🥰. If I had to name another one, it would be Hannah Montana, I also loved that series😍.
🎞8| Favorite Netflix Series🎞
La casa de papel, although it sounds very cliché, it was that series that took me to netflix and is the one that has kept me there, I love the mystery, how they have known how to unwrap the seasons although I saw unnecessary to take 5 of them but well, I like the suspense, action, romance and every emotion that the series makes me feel, fan of it❤️.
🎞9| The Most Complex Series🎞
On this question, agree with my friend @cami.rojas on the Dark series, it's definitely one of the most complex and confusing series I've seen, it's one of those series that if you don't pay attention to every minute then you get lost horribly, you need to be very alert and connecting dots, this makes it entertaining but doesn't take away from the complex hahahahahahaha.
🎞10| Funniest series🎞
Mmm...tough decision as there are many that I like and are funny but I would say again The Big Bang Theory is one of the funniest I watch and I love it so much because of that hahahahahahahahahaha.
---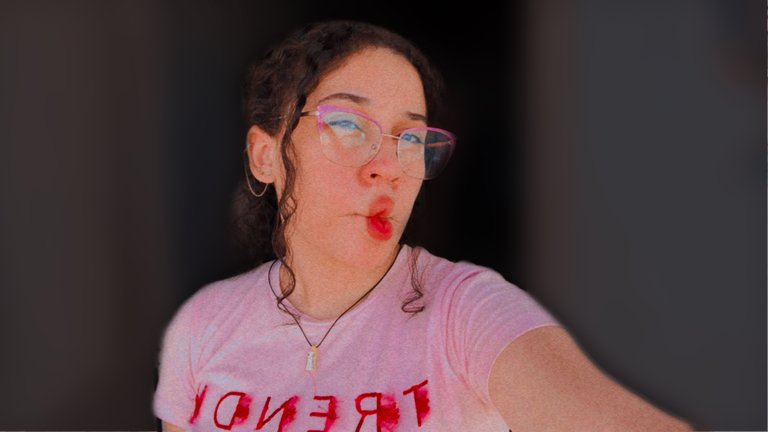 ---
Gracias por leerme hiversss, disfruté mucho hablar de series y estas preguntas hacen interesante el tema, espero puedan recomendarme buenas series y opiniones de lagunas de estas sí la han visto, saludos grandes para ustedes y nos estaremos leyendo pronto con más⚡️❤️.
Thanks for reading me hiversss, I really enjoyed talking about series and these questions make the topic interesting, I hope you can recommend me good series and opinions of some of these if you have seen it, big greetings to you and we will be reading soon with more⚡️❤️.
---

---
---