[ESP/ENG] 🥳Unboxing Surprise🥳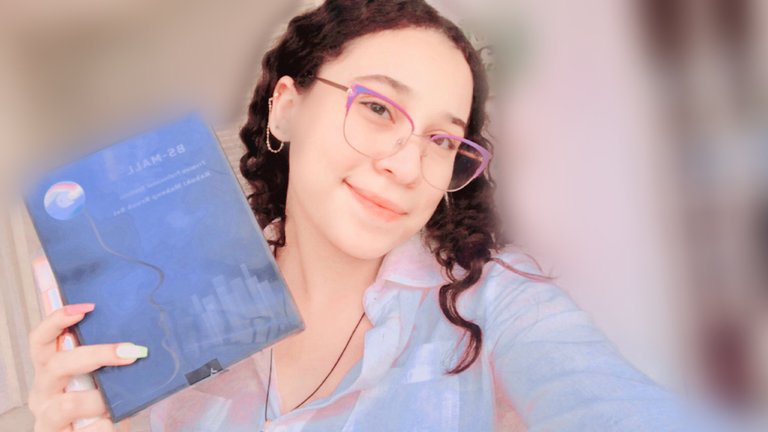 ---
📦¡Hola, Comunidad de Hive!📦
📦¡Hello, Hive Community!📦
---
Spanish
Hiverss, emocionada estoy escribiendo este post pues como menciona el titulo, es un "Unboxing" 😍. Feliz feliz estooooooy, llegó algo que esperaba hace mucho tiempo.
Es una herramienta que me servirá mucho en el maquillaje e incursionar en este hermoso mundo poco a poco, muchas por la foto de portada sabrán de qué hablo, pero para los que no, tendrán que esperar un poco más🤭🤭😂😂.
Primero les contaré desde cuándo estoy esperando y aunque no me crean, llevaba 3 meses y unos días, desde mi cumpleaños las había encargado y pagado la mitad, la chica dueña del emprendimiento me permitió participar en su preview teniendo la posibilidad de adquirirlas a un precio más económico y pagarlas en dos partes, ese mismo día pagué la mitad y la otra correspondía a cuando llegasen las brochas, así hicimos y la fecha pautada eran finales de julio, máximo inicios de agosto, pero bueno, por obstáculos y cosas desafortunadas pues vinieron llegando hace una semana 🤡😂😂😂.(Como siempre quedando como payasa).
Cuando me avisaron que llegaron, estaba en el viaje a Margarita que les comenté por acá,así que no podía retirarlas, en cuanto llegué, planifiqué todo y pude ir directamente al lugar😍, al tener el paquete en mis manos
Fui MUY FELIZ😍🥳🥳🥳, el trato de este emprendimiento es espectacular y sus precios son muy buenos❤️.
English
Hiverss, excited I'm writing this post because as the title mentions, it's an "Unboxing" 😍. Happy happy estooooooy, something I've been waiting for a long time arrived.
It is a tool that will serve me a lot in makeup and dabble in this beautiful world little by little, many by the cover photo will know what I'm talking about, but for those who do not, will have to wait a little longer🤭🤭😂😂.
First I will tell you since when I have been waiting and even if you don't believe me, I had been waiting for 3 months and a few days, since my birthday I had ordered them and paid half, the girl who owns the venture allowed me to participate in her preview having the possibility to acquire them at a cheaper price and pay for them in two parts, that same day I paid half and the other corresponded to when the brushes arrived, so we did and the scheduled date was late July, early August maximum, but well, due to obstacles and unfortunate things they arrived a week ago 🤡😂😂😂😂. (As always looking like a clown).
When they told me that they arrived, I was on the trip to Margarita that I told you about here, so I could not pick them up, as soon as I arrived, I planned everything and I could go directly to the place😍, having the package in my hands.
I was VERY HAPPY😍🥳🥳🥳🥳, the treatment of this venture is spectacular and their prices are very good❤️.
---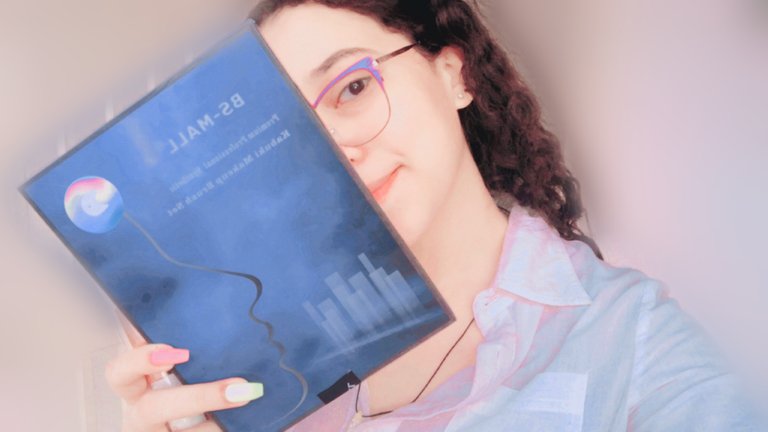 ---
El emprendimiento del cual les hablo es de @Dathok, su Feed es hermoso, su trato y atendían es increíble, se encuentra activa las 24 hrs al día, te recomienda lo mejor, tiene precios accesibles y maneja mi marca favorita de maquillaje actual que es la "AOA"😍🥰.
Lo que estuve esperando por tanto tiempo fueron unas hermosas brochas que me tienen derretida el corazón, no soy una experta maquillándome, pero he hecho algunos cursos online y presenciales, debo aprender de la práctica y consejos para ver cómo me voy desenvolviendo, aprendiendo a usar cada una y darle el cuidado correcto para que me perdures por muchísimo tiempo🥰.
Este set trae 15 brochas de color blancas en el mango, con color bronce de detalle, su textura es indescriptible, son súper suaves al tacto, además de hermosas, útiles y suaves, me hacen muy feliz poder sacarles provecho para evolucionar y aprender en el mundo del maquillaje🥰.
The venture I'm talking about is @Dathok, her Feed is beautiful, her treatment and service is amazing, she is active 24 hours a day, she recommends you the best, has affordable prices and handles my current favorite makeup brand which is "AOA"😍🥰.
What I've been waiting for so long were some beautiful brushes that have melted my heart, I'm not an expert makeup artist, but I've done some online and classroom courses, I have to learn from practice and tips to see how I'm doing, learning to use each one and give the right care to last me for a long time🥰.
This set brings 15 white brushes with bronze color handle, its texture is indescribable, they are super soft to the touch, besides beautiful, useful and soft, they make me very happy to take advantage of them to evolve and learn in the world of makeup🥰.
---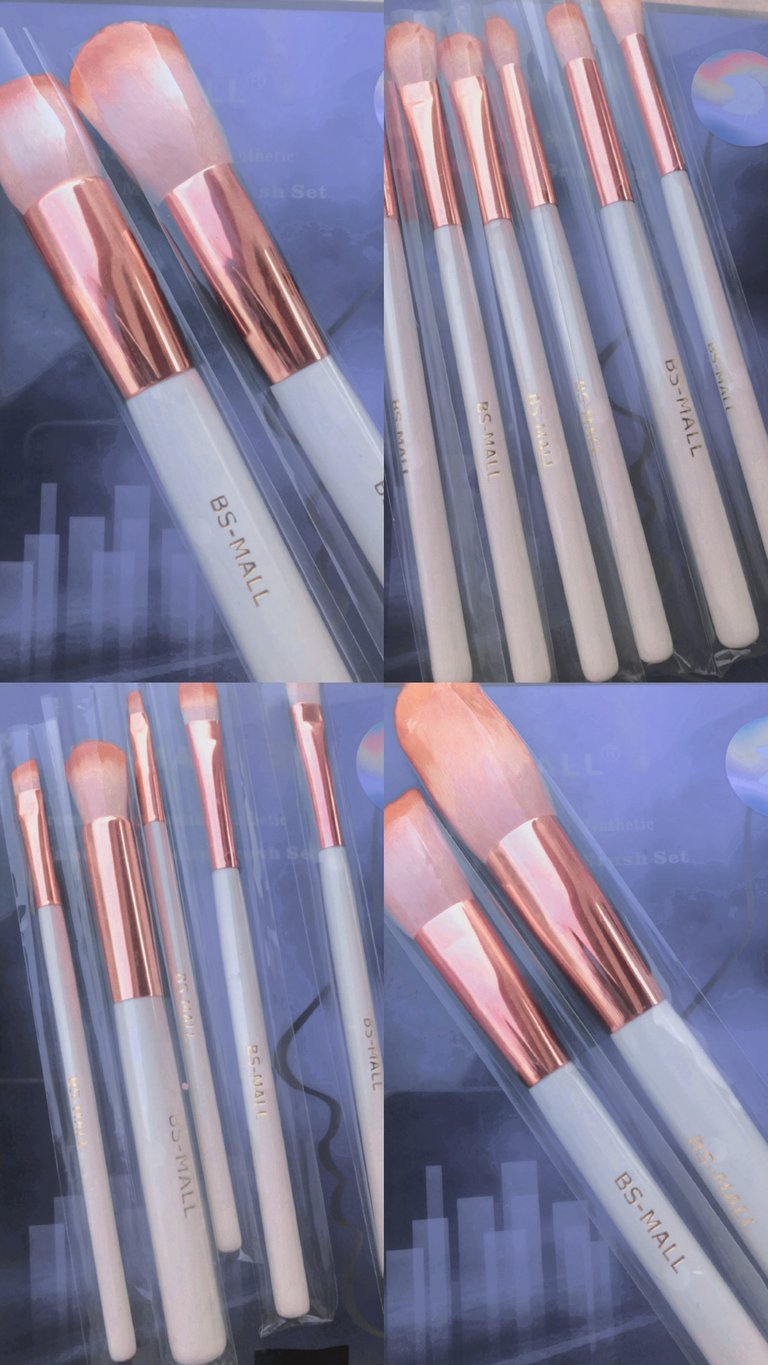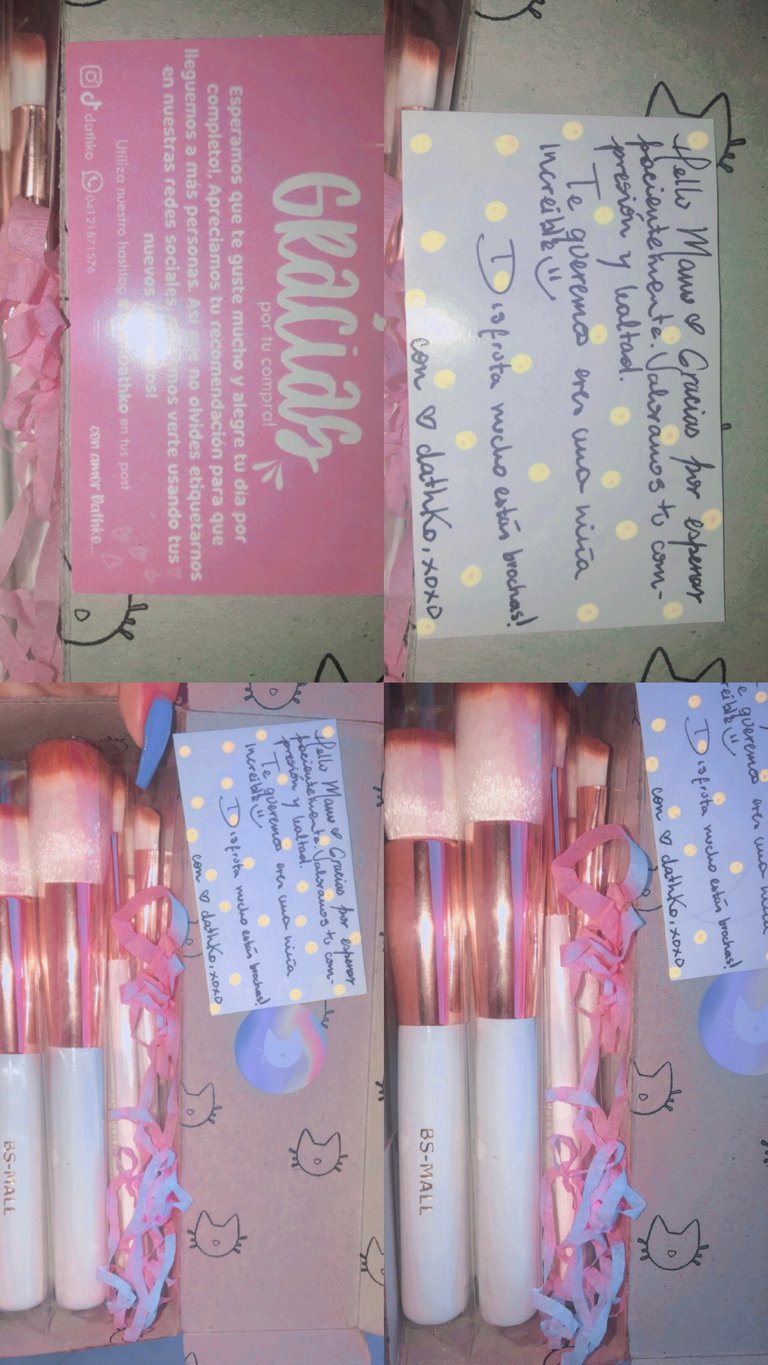 ---
En contexto quería brochas como desde abril de este año, fue donde dije que volver al maquillaje sería una buena y ideas, en junio cambie todo mi maquillaje por una marca excelente como es la AOA, compré algunas pequeñas y básicas paletas, algunas cositas que he ido integrando para así, poder practicar de la mejor manera posible, claramente para trabajar los ojos necesitaba unas brochas que me ayudaran a la aplicación y difuminación de sombras porque lo he intentado con los dedos y no queda mal pero tampoco bien jajajajajjajaj, había pensado en comprar las brochas individuales mientras, pero la verdad ya había pedido esta y me moría por usarlas, así que decidí no hacerlo sino esperar, mientras podía seguir viendo videos y aprendiendo técnicas que luego practicar😍.
La marca de estas brochas es BS-MALL, mi mejor amiga @cami.rojas, compro hace unos meses su set de madera de estas brocha y me recomendó comprarlas, para aquel momento no poseía la disponibilidad Pat adquiridas
Y la ví como una meta que luego cumpliría y llegó el día😍, para qué no fuesen exactamente iguales en diseño, pedí estas en color blanco en el mando y un pequeño detalle de bronce🥰. La verdad amo maquillarme con mi mejor amiga y @lucianav, aprender de ellas es un privilegio, entonces pensé que si tenía las mismas brochas que cami, podíamos confundirnos cuando nos maquilláramos y como muchos saben, soy muy fan del blanco, así que ella tomaron mi corazón desde la primera foto🥺❤️.
In context I wanted brushes as since April of this year, was where I said that returning to makeup would be a good and ideas, in June I changed all my makeup for an excellent brand such as AOA, I bought some small and basic palettes, some little things that I have been integrating in order to practice in the best possible way, clearly to work the eyes I needed some brushes to help me with the application and blurring of shadows because I have tried with my fingers and it is not bad but not good either hahahahahahahahahahahah, I had thought about buying individual brushes while, but the truth is I had already ordered this one and I was dying to use them, so I decided not to do it but wait, while I could continue watching videos and learning techniques that then I could practice😍.
The brand of these brushes is BS-MALL, my best friend @cami.rojas, bought a few months ago her wooden set of these brushes and recommended me to buy them, by that time I didn't have the availability Pat acquired.
And I saw it as a goal that later I would fulfill and the day came😍, so that they were not exactly the same in design, I ordered these in white color in the handle and a small detail of bronze🥰. The truth I love doing makeup with my best friend and @lucianav, learning from them is a privilege, then I thought that if I had the same brushes as cami, we could get confused when doing makeup and as many know, I'm a big fan of white, so she took my heart from the first photo🥺❤️.
---
---
Gracias gracias por leerme y disfrutar tanto como yo de este unboxing, la verdad estoy muy feliz con mis brochas y ansiosa de traerles pronto los maquillajes que pude hacerme con ellas, saludos gigantes mis hiverss queridos y nos leeremos pronto con más⚡️❤️.
Thank you thank you for reading me and enjoying as much as I did this unboxing, the truth is I am very happy with my brushes and anxious to bring you soon the makeup I was able to do with them, greetings giants my dear hiverss and we will read each other soon with more⚡️❤️.
---

---
---