Lizz, The Sorceress of the Lava Mountains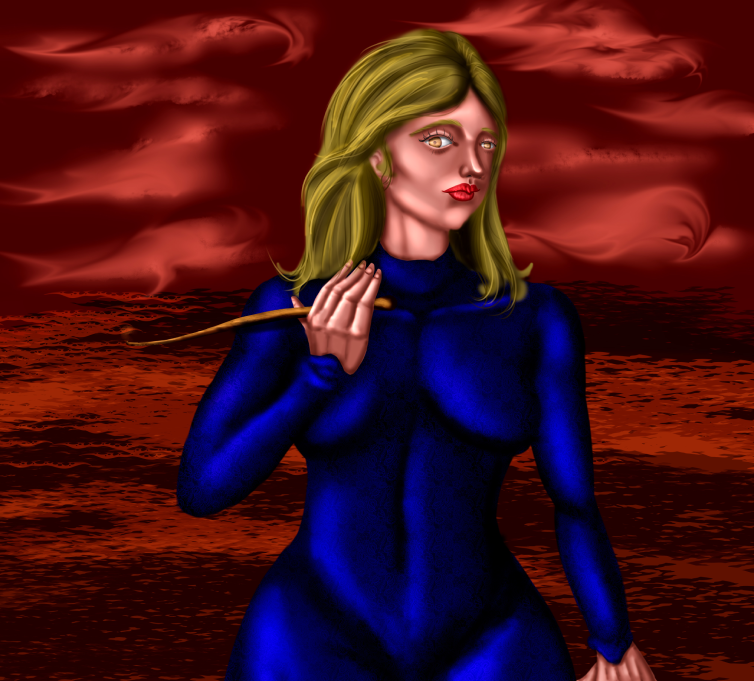 Hello to all my distinguished art-loving community, welcome once again to my art blog, today I come with a new work in the style of magic and sorcery, today is about Lizz, The Sorceress of the Lava Mountains, which is a young and expert sorceress who specializes in fire spells and everything related to this element, she chooses to live in the distant and deep Crimson Mountains because there she can make use of her powerful spells because she knows very well the terrain of the mountains since she lived there with her parents when she was a child.
Hola a toda mi distinguida comunidad amante del artes, sean bienvenidos una vez más a mí blog de arte, hoy vengo con una nueva obra al estilo magia y hechicería, la de hoy se trata de Lizz, La Hechicera de las Montañas de Lava, la cual es una joven y experta hechicera la cual se especializa en los hechizos de fuego y todo lo que tenga relación con este elemento, opta por vivir en las lejanas y profundas montañas Carmesí ya que allí puede hacer uso de sus poderosos hechizos pues conoce muy bien el terreno de las montañas ya que de niña vivió allí junto a sus padres.
PROCESS / PROCESO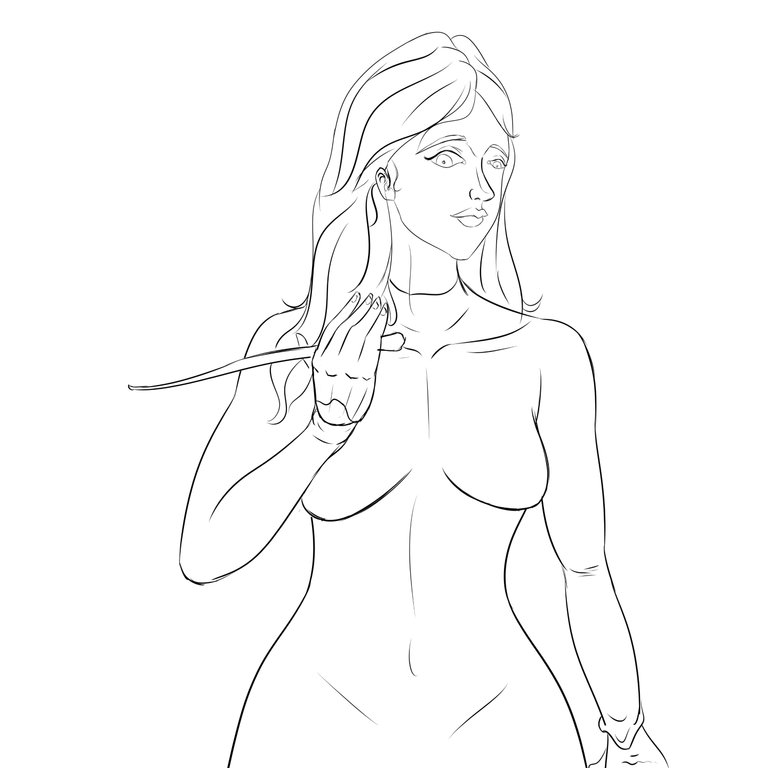 In this work I didn't want to create the typical sorceress or witch of advanced age and old hair, on the contrary, I focused on creating a somewhat young character with a quite stylized appearance, so to speak. For this I took a little time because I wanted this character to look very sensual. I used a very thin brush to make softer but more precise strokes.
En esta obra no quise crear la típica hechicera o bruja de edad avanzada y cabello anciano, todo lo contrario, me enfoqué en crear un personaje algo joven y con apariencia bastante estilizada por decirlo de alguna manera. Para ello me tomé un poco de tiempo pues quería que se viera muy sensual este personaje. Use un pincel bastante delgado para hacer trazos más suaves, pero a la vez más precisos.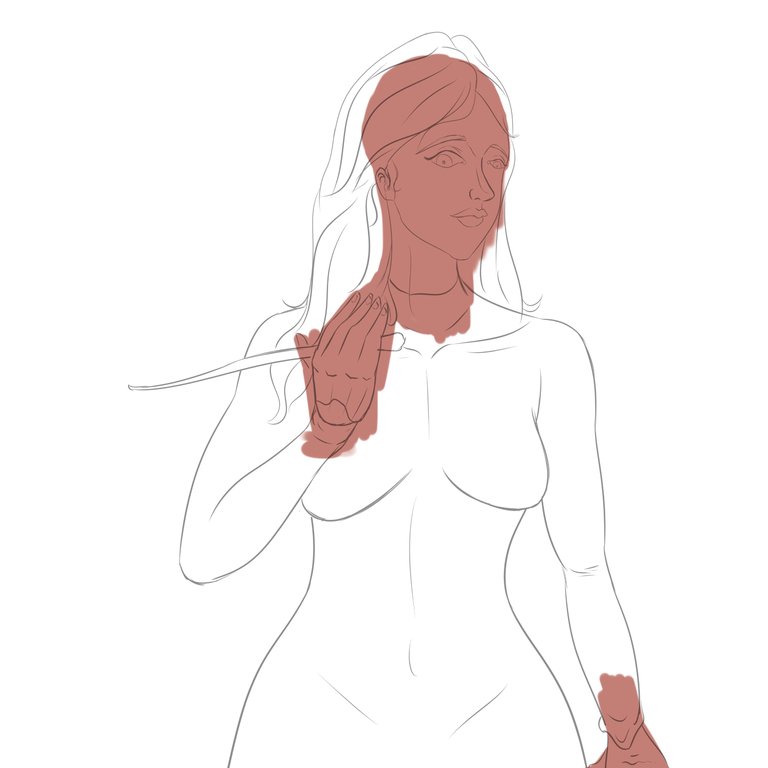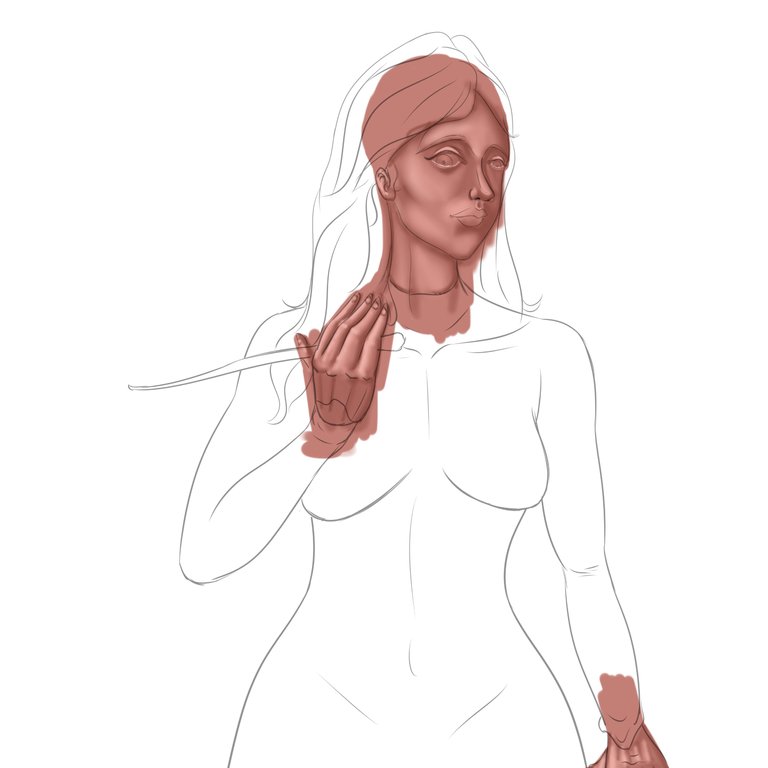 With my sketch ready the next step was to paint it and for this I used a little reddish and intense skin tones; after creating the right look for the skin and having given it volume the next thing was to create the details of the face like the eyes, as a base for them I used a white tone with a tendency to gray, then in new layers I proceeded to detail this section a little better.
Con mi boceto ya listo el siguiente paso fue el de pintarlo y para ello use tonos de piel un poco rojizos e intensos; luego de crear la apariencia adecuada para la piel y habiéndole dado volumen lo siguiente fue crear los detalles del rostro como los ojos, como base para ellos use un tono blanco con tendencia al gris, luego en nuevas capas procedí a detallar este apartado un poco mejor.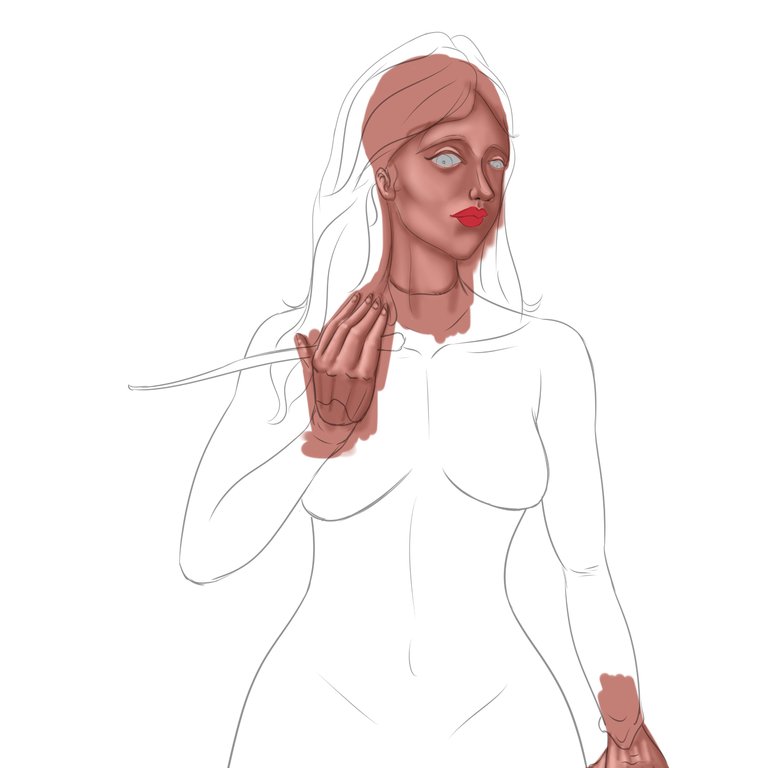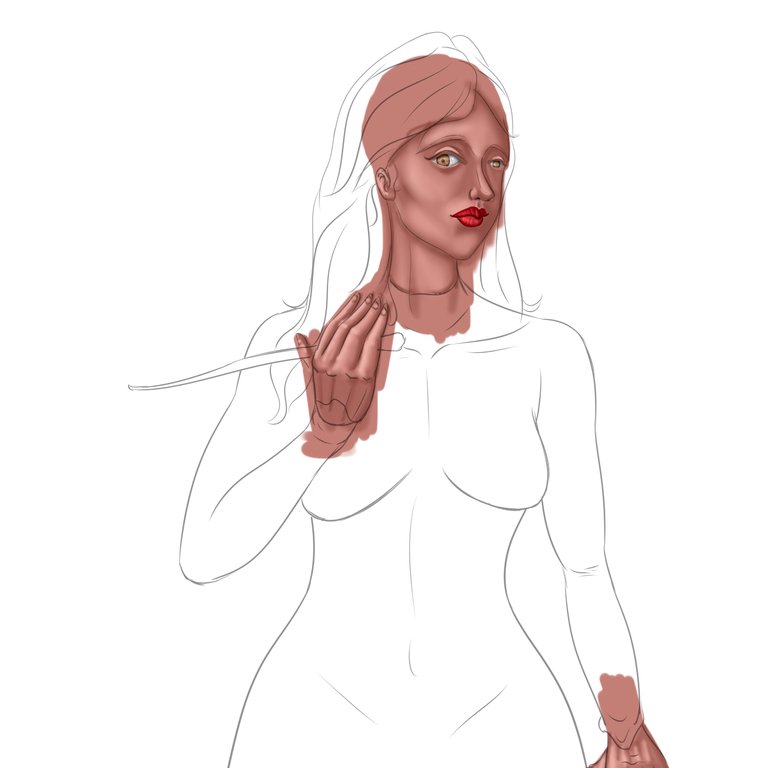 Next for my work was the painting of the clothes of our young sorceress, as I mentioned before I wanted to give a special look to this character of Lizz, that's why I focused on making her look pretty and a little voluptuous, so I created a dress fitted to her body in medium blue tone as a base, then with a little more intense tones and layer modes I was giving shiny textures to the dress, and finally using a special brush and with the multiply layer mode I added a final texture to the dress with some relief details to complete this section.
Lo siguiente para mi obra fue el pintado de la ropa o vestimenta de nuestra joven hechicera, como mencioné antes quise darle una apariencia algo especial a este personaje de Lizz, es por ello que me enfoque en hacer ver bastante bonita y un poco voluptuosa, por ello cree un vestido ajustado a su cuerpo en tonalidad azul medio como base, luego con tonos un poco más intensos y modos de capa fui dándole texturas brillante al vestido, ya por último usando un pincel especial y con el modo de capa multiplicar agregué una textura final al vestido con ciertos detalles de relieve para completar este apartado.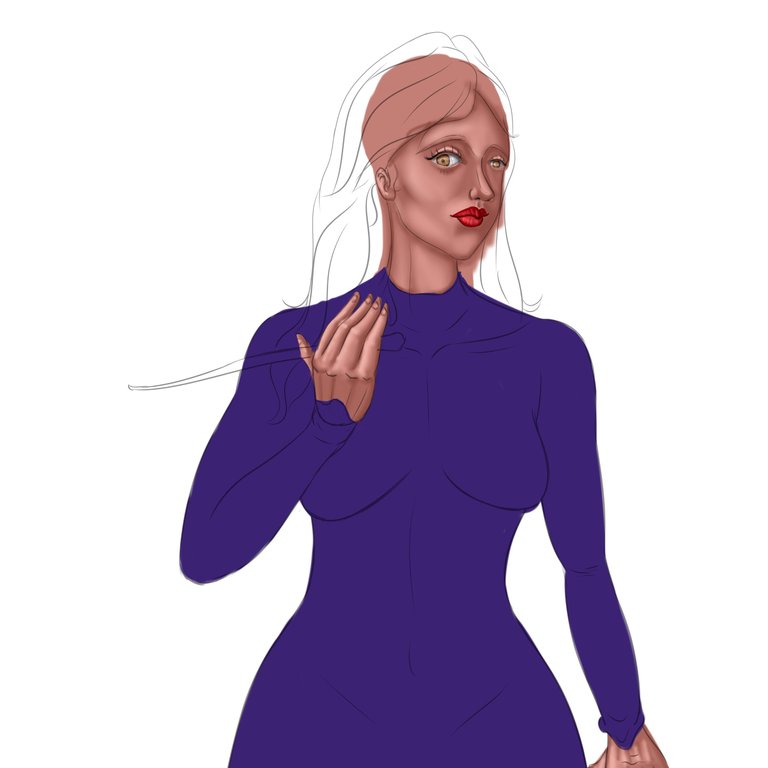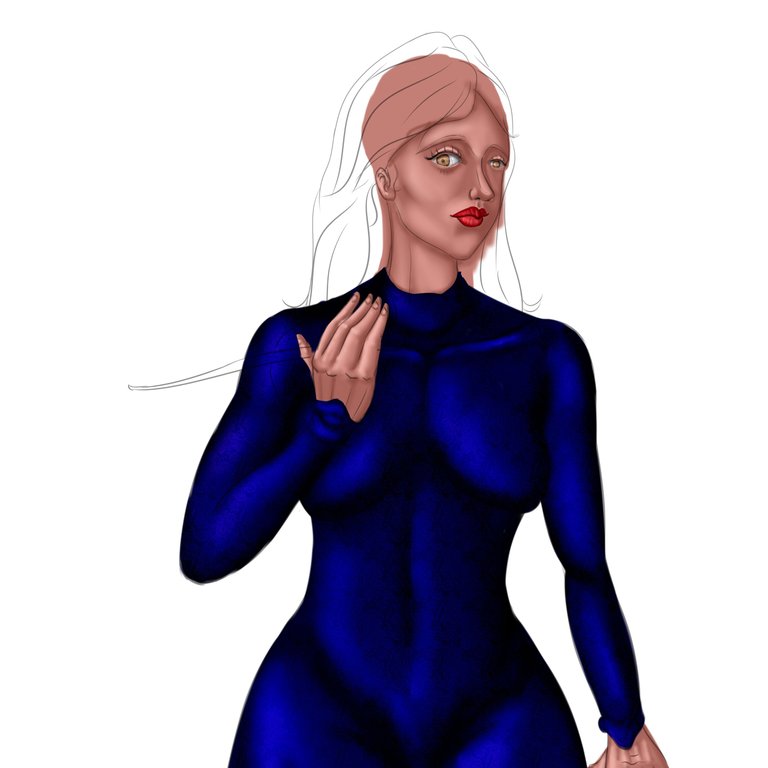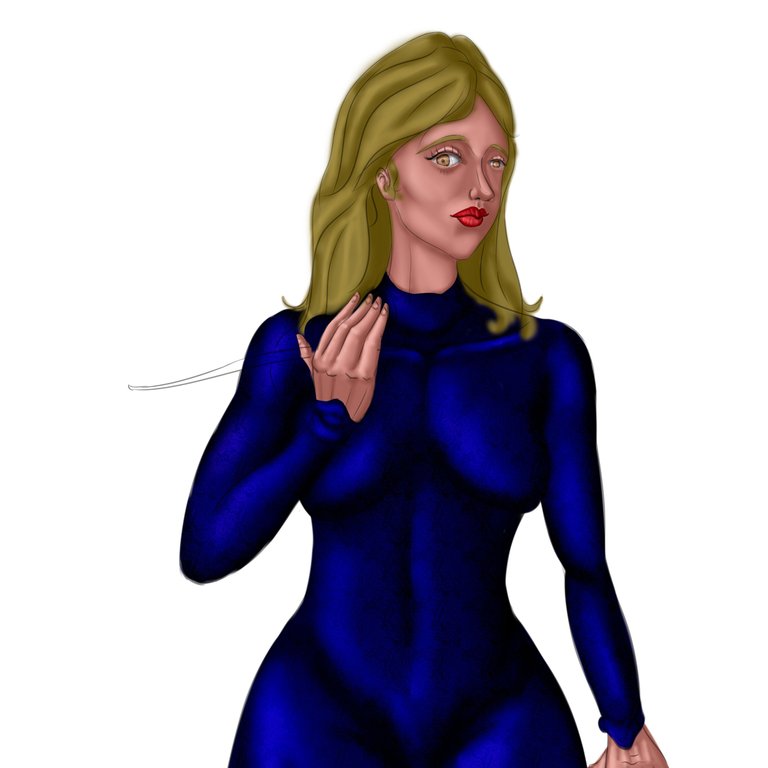 Finally what I did was to create a good look for the hair in blonde tone, I also created the wand of our sorceress with which she performs her powerful incantations and to which I also gave a little texture with wooden brushes. I finally got to what would be the creation of the scenery of my work, for this part I focused on creating the background (Crimson Mountains) for my work, I painted a kind of ground full of lava behind Lizz and also some clouds in light red tone in the sky, this using layer modes to lighten them a little and also using a special brush to disperse them and deform them a little.
Ya para finalizar lo que hice fue crear una buena apariencia para el cabello en tono rubio, también cree la varita de nuestra hechicera con la cual realiza sus poderosos encantamientos y a la cual también le di un poco de textura con pinceles de madera. Ya finalmente llegué a lo que sería la creación del escenario de mi obra, para esta parte me enfoque en crear las (Montañas Carmesí) de fondo para mí obra, Pinte una especie de suelo lleno de lava detrás de Lizz y también algunas nubes en tono rojo claro en el cielo, esto usando modos de capa para aclararlas un poco y además usando un pincel especial para dispersarlas y deformarlas un poco.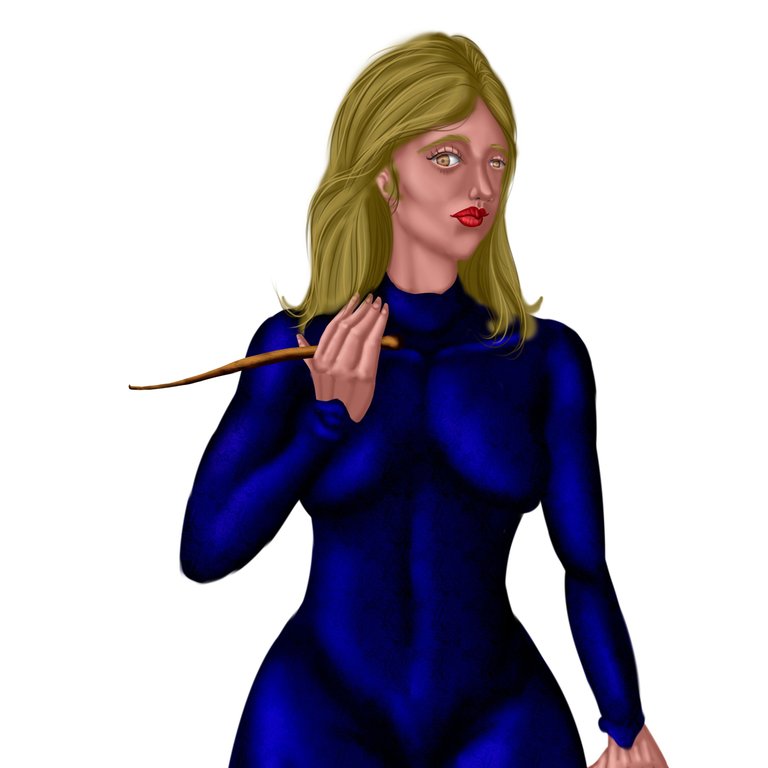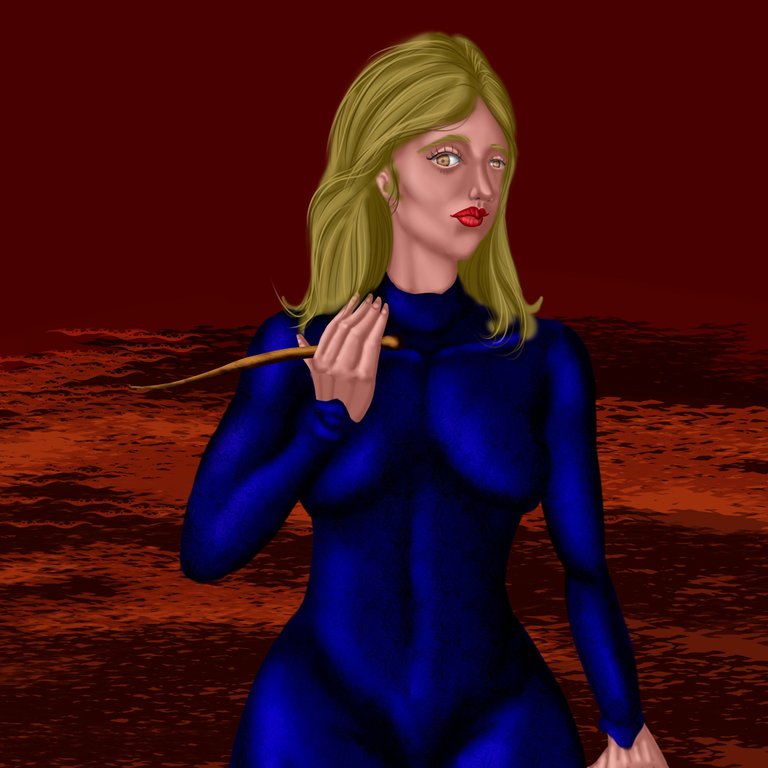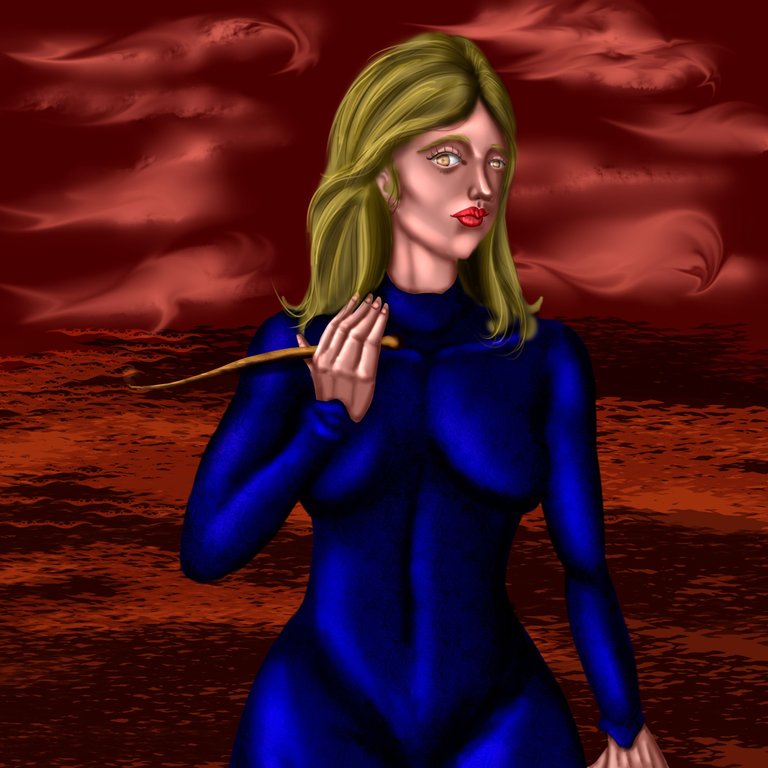 MATERIALS / MATERIALES
Sai Paint Tool Program
Huion inspiroy h610 v2 tablet
Programa Paint Tool Sai
Tableta Huion inspiroy h610 v2
Well guys this was all for today, I hope you liked this work to which I put a lot of love and effort, as always I waited for you below in the comments box that I always read there with pleasure. A big greeting my people and we will see each other next time in a new drawing, see you later.
Bueno chicos esto fue todo por el día de hoy, ojalá haya sido de su agrado esta obra a la cual le puse mucho cariño y empeño, como siempre los esperó más abajo en la caja de comentarios que por allí siempre los leo con mucho gusto. Un gran saludo mi gente y nos veremos la próxima en un nuevo dibujo, hasta luego.
---
---